Au Revoir 2021, Bienvenue 2022: New Year's Eve in Paris
A glittering Eiffel Tower, some amazing drinks, and plenty of cruises. New Year's Eve in Paris is nothing short of a spectacle.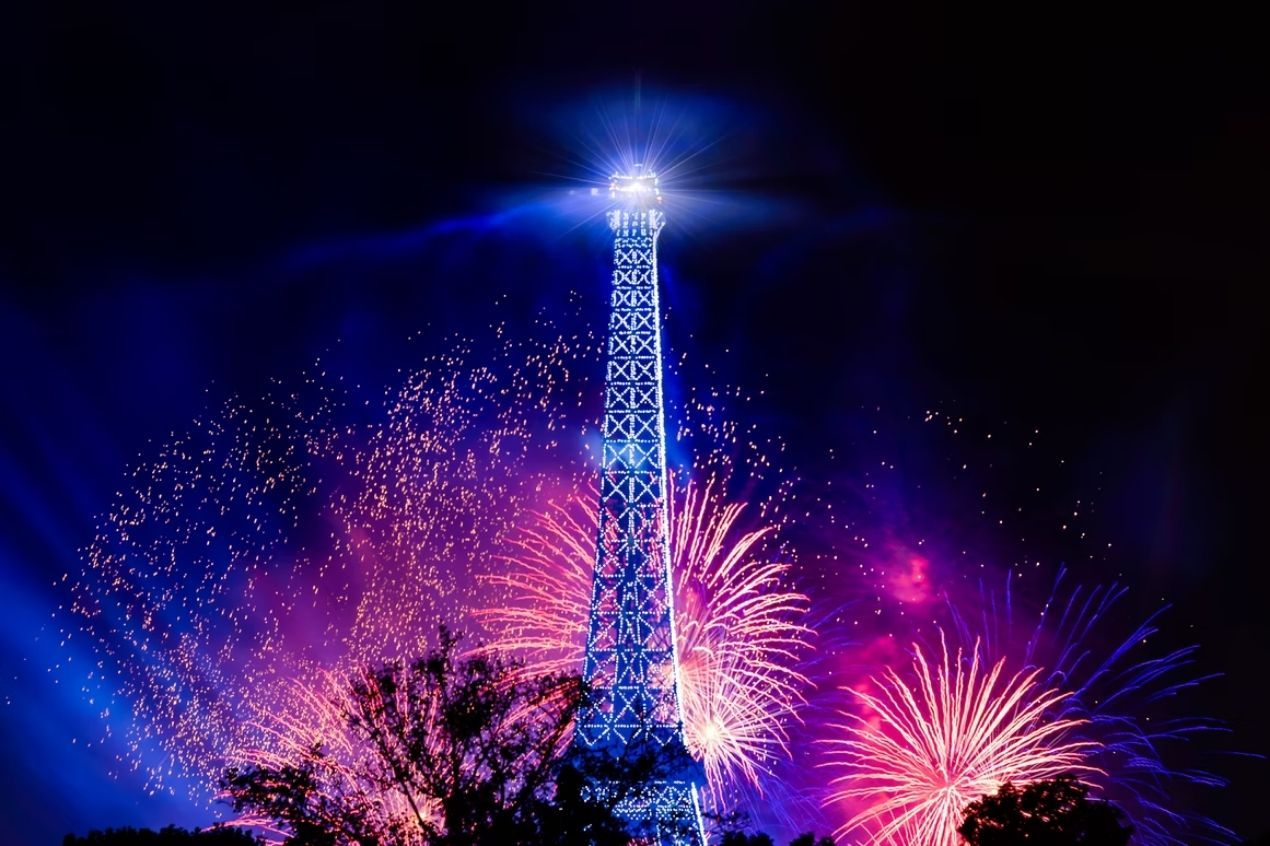 Those who spend New Year's Eve in Paris are extremely lucky. They are also spoilt for choice because of the sheer number of amazing places to enjoy the evening before the New Year comes in. The highlight is of course a stunning cruise along the Seine River, basking in the glittering light of the Eiffel Tower, dancing your way to the fireworks display right at midnight.
[[relatedPurchasesItems-30]]
Here's how to spend La Réveillon de Saint Sylvestre in Paris this year.
Bateaux Mouches New Year's Eve Dinner Cruise and Party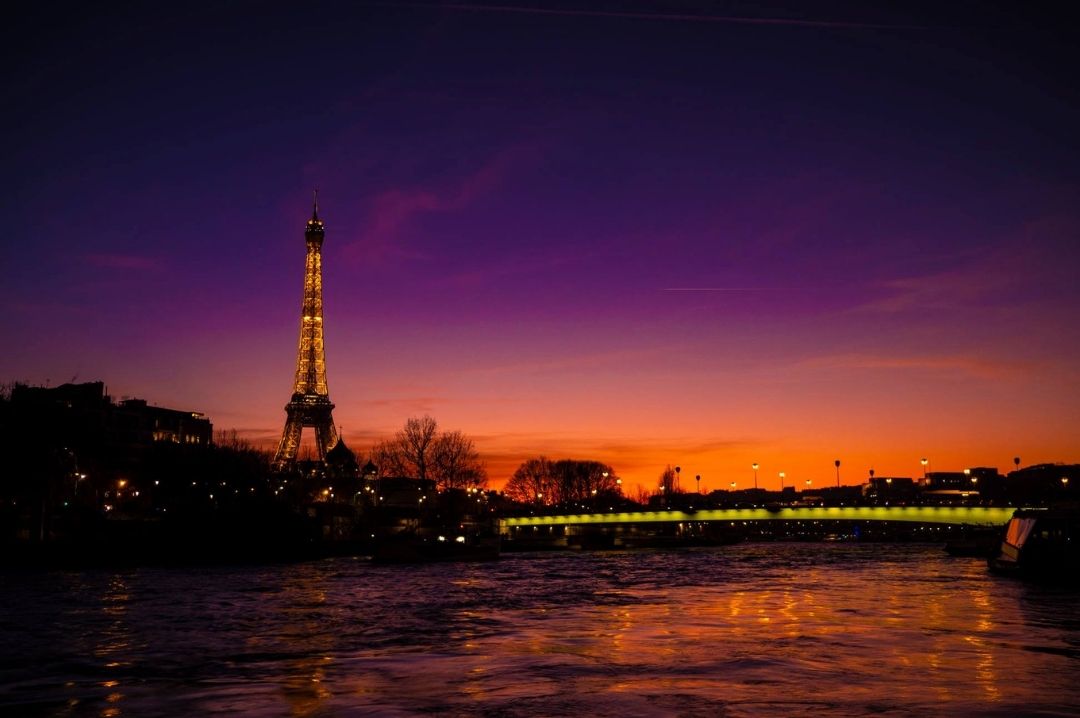 Afloat the River Seine for NYE, Source Facebook
For those looking to channel their inner romantic as 2021 comes to a close, or perhaps, go a step ahead and pop the most important question of their lives, why not do it surrounded by Parisians, on a cruise along the Seine, with the City of Light turning its most magical color.
The Bateaux Mouches New Year's Eve Dinner Cruise and Party is an intimate, romantic outing, arguably the best way to spend New Year's Eve in Paris.
Here's what makes the cruise such an exciting event (if you already aren't sold with a cruise). Musicians and singers will perform and create an enchanting atmosphere as you enjoy a lavish meal on the river. Following the dinner, there will be a dockside dance party where you can show off your moves, and maybe even compete with other guests. New Year's Eve is on cruise control with this one!
For those wondering what the dinner menu consists of, there will be aperitifs, starters like Caesar salad with smoked salmon and anchovy cream. Mains include a dish of veal, some pasta while there are also dessert options available. There will be a choice of wine as well, alongside soft drinks and a bottle of Evian. New Year's Eve is on cruise control with this one!
Location- Bateaux Mouches, Port de la Conférence, 75008 Paris
Champagne & Show at Lido de Paris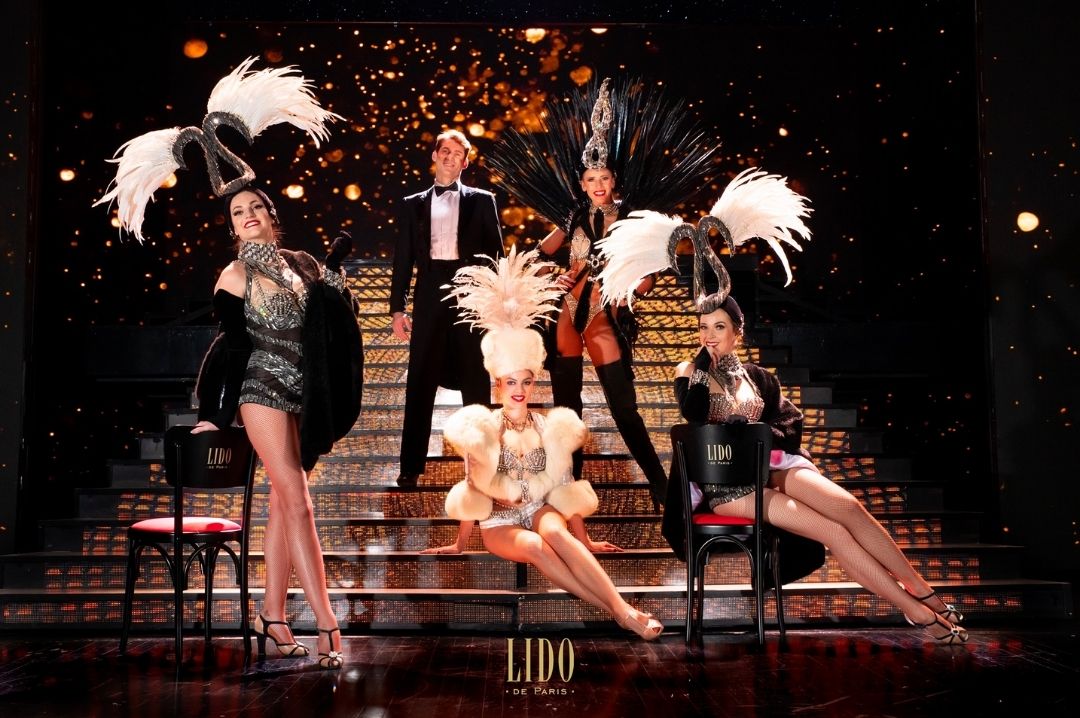 Confetti and celebrations at Lido de Paris, Source Facebook
Glittering chandeliers, sparkling atmosphere, the Bluebell Girls putting on the performance of the year (see what we did there) are just a few of the spectacles on the show for the New Year's Eve Champagne & Show at Lido de Paris. The dinner alongside a live orchestra, Champs-Elysées iconic cabaret will also be celebrating its 75th anniversary with New Year's Eve so the celebrations are double.
The celebrations begin at 7:30 in the evening and continue well after the clock strikes midnight. Upon arrival, guests will be greeted with a glass of champagne, followed by a gastronomic dinner (it includes refined dishes like scallops tartare, lobster preparations, filets of sea bass to name a few). The Paris Merveilles Show begins at 10:30 and will also feature the new tableau "Inoubliable".
There are multiple categories to select from:
Center Front: € 950
Category 1: € 790
Category 2: € 690
Champagne & Show Category 2: € 390
Champagne & Show Category 3: € 350
Location- 116 Avenue des Champs-Élysées, 75008 Paris
New Year's Eve at Auteuil Brasserie
A tropical setting for NYE, Source Facebook
A unique and trendy place in the 16th Arrondissement, Auteuil Brasserie will bring an Italian flair to the New Year's Eve celebrations in Paris. Home to one of the city's best rooftop bars, Auteuil Brasserie is a great place to celebrate the final hours of 2021 with the people that made 2021 a good time. The rooftop, the restaurant, and the fireworks will make for an ambient display and a very comfortable and ideal New Year's party spot.
The perched terrace is equipped with benches and cushions where you can rest after dancing to some fire tunes from the in-house DJ for the night. Once the tunes are set, the food is eaten, grab a glass of your drink and get to the rooftop to watch the fireworks go off on the Paris skies. Not the grandest of New Year's parties but definitely a cool and hip celebration, Auteuil Brasserie is a good choice for a New Year's Eve celebration in Paris.
Location- Auteuil Brasserie, 78 Rue d'Auteuil, 75016 Paris
New Year's Eve Cabaret at Pink Paradise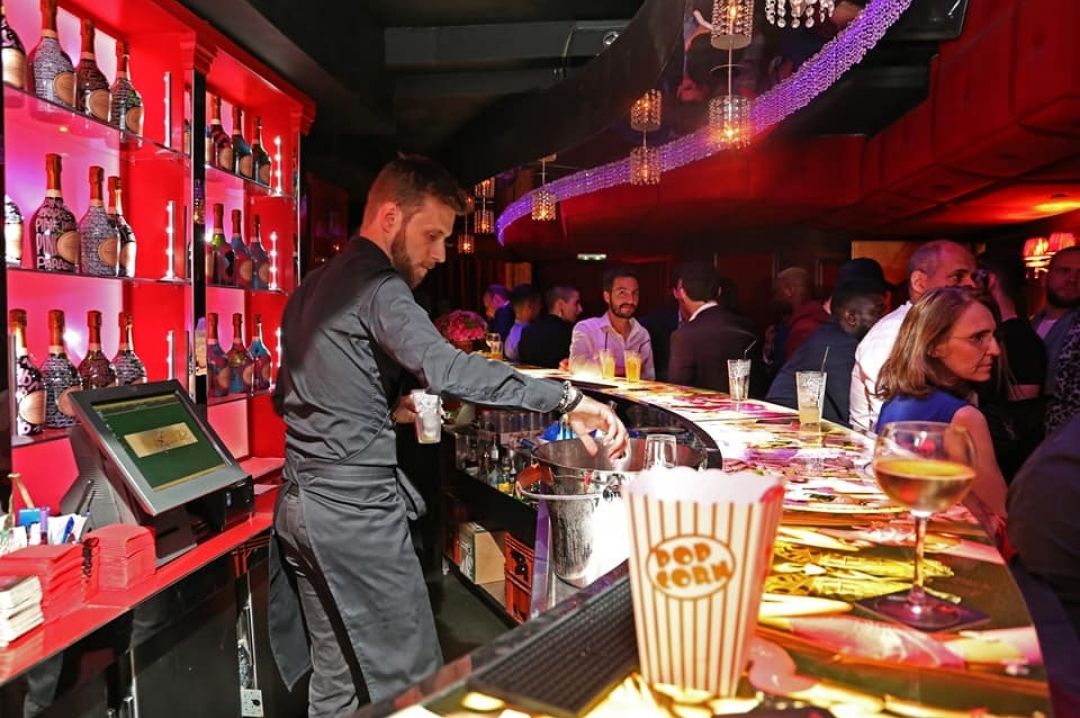 Drink, dance and cabaret at Pink Paradise, Source Facebook
Attention all stags of Paris. Are you still confused about where to celebrate New Year's Eve in the city? Or does your group have a mixed opinion about where to celebrate the year end in a glamorous fashion? Pink Paradise has a lot to offer for you and your celebration hungry friends.
The cabaret will bring a New Year's Eve feast to all those who walk through their doors (with tickets of course). The festive, teasing, and sexy dinner party will feature a nice menu comprising different options based on the tickets you buy. The € 89 ticket gets you an aperitif, an entree, a main and a dessert alongside half a bottle of wine and coffee. The € 99 consists of mostly all the aforementioned items plus a bottle of Laurent Perrier.
Location- Pink Paradise, 36 Rue de Ponthieu, 75008 Paris
Dinner Cruise with Bateaux Parisiens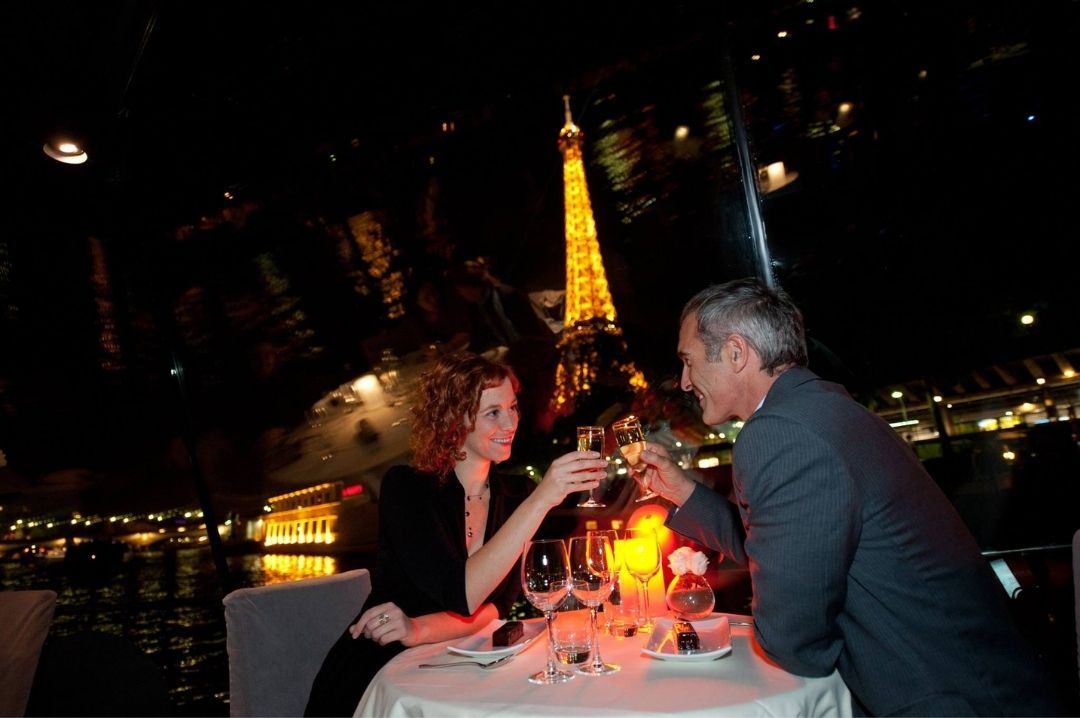 Cruise in elegance with Bateaux Parisiens, Source Facebook
It seems the Seine river will be the scene for multiple cruise parties come the 31st of December. Another glorious cruise over the river on New Year's Eve is offered by Bateaux Parisiens. The three and a half hour cruise will be a mix of delectable food, the perfect drink pairing options for those dishes and a combination of somber and rocking live music to tap your feet to.
The cruise seating and spacing is divided into three ticketed parts.
€ 395 tickets get you half a bottle of champagne for two people. There's also an appetizer, starter, two main dishes, dessert, cheeses, and a fine selection of wines. The seating for this ticket price is right in the middle of the cruise.
€ 495 tickets also get you the same food and drink options but the placing of the ticket holders is towards the sides of the cruise, thus allowing a better viewing option as Paris glides by and of course, the fireworks display.
The most premier ticket option for the Bateaux Parisiens cruise is priced at € 595. The menu remains the same for food and drinks and entertainment, but premier ticket holders will occupy the entire front deck of the ship. They get to watch the drama unfold first hand and have uninterrupted and undisturbed views of the fireworks as the clock hits midnight.
The cruise begins at 9 in the night and goes on until 12:30 am.
Location- Bateaux Parisiens, Port de la Bourdonnais, 75007 Paris
Header Image- Photo by Joe deSousa, Source Unsplash