CopperBay's Aurélie on where to drink in Paris
Aurélie Panhelleux, co-owner at CopperBay Paris dives into the world of bars in Paris, and reveals her favorite daiquiri recipe.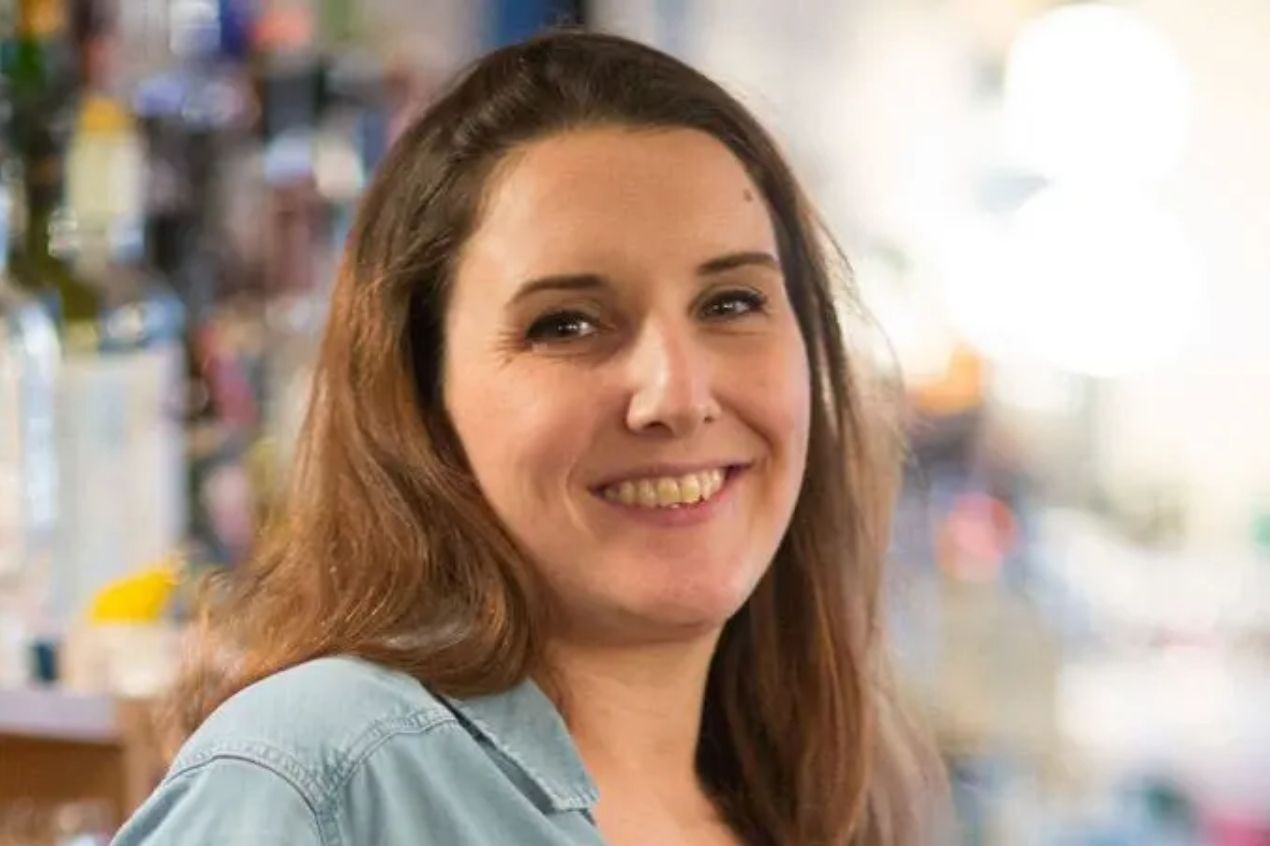 On rue Bouchardon, in the 10th arrondissement of Paris, stands CopperBay, one of the city's most sought-after bars these days. The bar is owned and run by three friends, Elfi, Julien, and Aurélie. The trio opened CopperBay in Paris seven years ago, and three years back, they opened in Marseille as well.
[[relatedPurchasesItems-30]]
Not only is CopperBay a favorite amongst tourists and locals, but other bartenders like Joaquin Malki (Head Bartender at The Moonshiner) and Nicolas Goradesky (Bartender at The Cambridge Public House), have also named the bar to be one of their favorite drinking spots.
During our chat with Aurélie, she shared with us some of her favorite places to drink, how to make a classic daiquiri, and more.
Tell us a little bit about yourself. What inspired you to get into bartending?
I got into bartending after studying cooking in a hotel and catering school. I do love it, but I was missing the contact with the guest. So after my cooking exam, I decided to study for one more year, this time in bartending. To me, it's a great combination of hospitality, creativity, energy, and structure.
Tell us a little bit about your daily role at CopperBay?
Since the very first day, we have had a division of the work between us three. Elfi is in charge of the marketing, development, and financial side. Julien is in charge of the operational side in Marseille, and I'm in charge of the operational side in Paris.
We work with the team on the menus and daily organization. So basically, a typical day would consist of some orders, planning our events, developing new ideas, and being on shift with the team at night.
According to you, what are some of the best skills for a bartender to have?
To me, the key for a bartender should be being human and not judgmental, curious, and hard-working.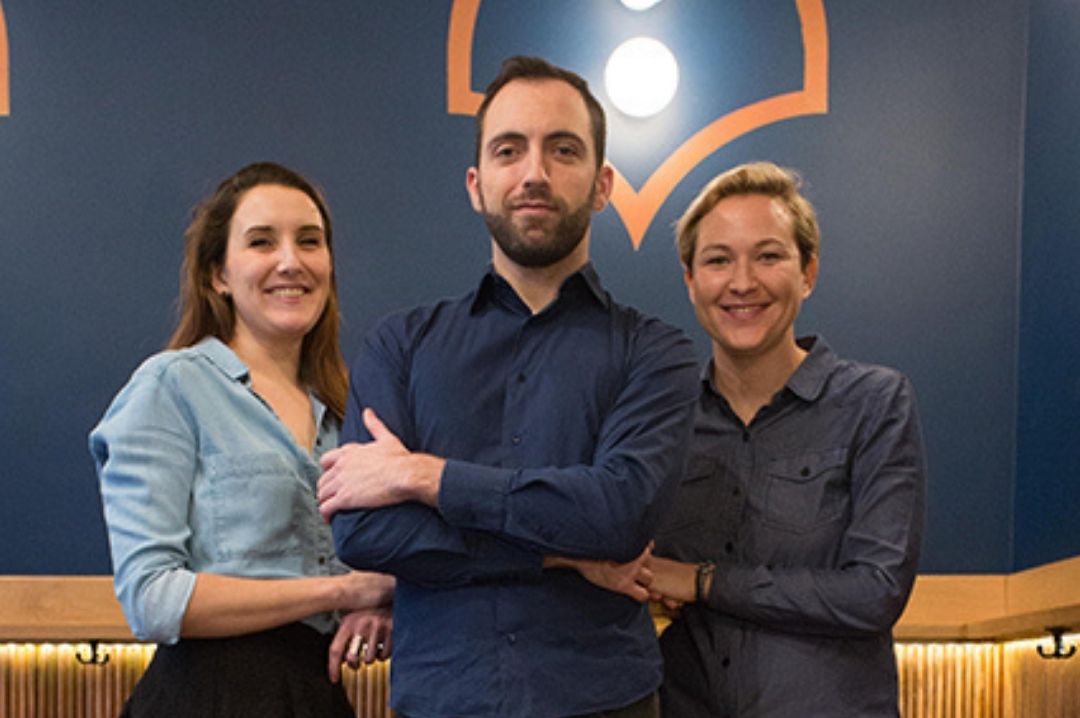 Aurélie, Julien, and Elfi (From left to right)
What is one piece of barware that people should have when making cocktails at home?
I guess the bar spoon is the best option! You can already do a lot with these basic bar tools.
During the lockdown, we were doing some tutorials on our Instagram (@copperbay_paris) to show people how they can, make nice cocktails at home without being fully equipped, and without buying too many ingredients. We left it on our bio so people can get inspired.
What's your favorite cocktail to make?
It really depends on my mood I guess like everyone, but I never say no to a good Daiquiri.
Our recipe is 50ml of Cuban rum, 20 ml of lime juice, and 15 ml of sugar syrup. You will need a shaker (or a jam pot if you don't have one), some ice cubes for the shake, and a coupette glass.
You need to pour all the ingredients in the shaker, shake, and then strain into a coupette, et voilà!
What are some of your favorite places to drink at when you're not working?
Ouh that's a hard question. Our industry in Paris is amazing with a lot of options! As I'm off on Sunday/Monday my magic combo will be a late drink on Saturday after my shift at Fréquence or Lulu White. Followed on Sunday by a brunch at Divine (they make great cocktails too!), a walk-in town with my friends, and maybe at night some deviled eggs at Le Mary Céleste with a glass of white. Then my last drink would be next door at Little Red Door. I do love the new restaurant called Bouillon République for some comfort food too or Distrito Francés, a great Mexican joint next door.
What has been your most weird client request?
Ahah when you work in hospitality you have to be able to hear and answer a lot of "bizarre" requests. So let's say one of them was ages ago when a lady ask me for a Mojito with aspartame instead of sugar, not the weirdest but fun.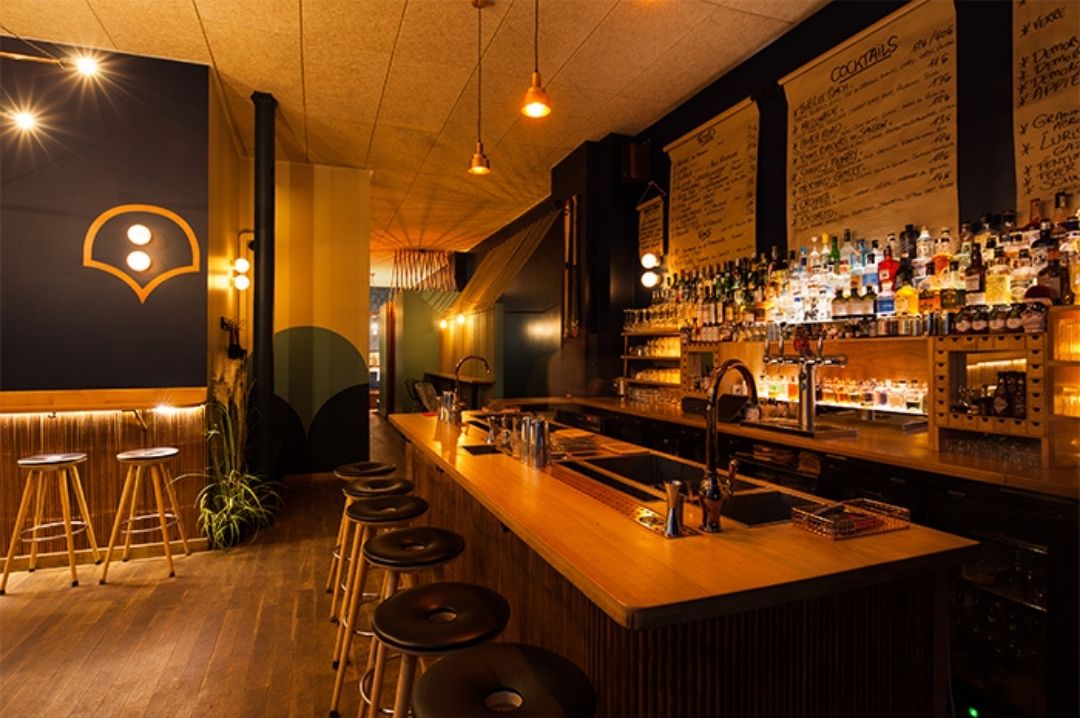 CopperBay
Any funny stories from behind the bar?
So many but you know the rule: a bartender sees everything, hears everything but says nothing ;-)
What are the people in Paris drinking these days?
In Paris, people are very curious. Natural wines are getting very important on the market, and craft beer is still basic too. In terms of cocktails/spirits, I will say that the french taste is sourer but more and more people are going for bitter or smoky flavors. Non-alcoholic drinks are step by step finding their place on the market.
Any new drinks trends you see coming soon?
I think there is a comeback to basics, meaning, sourcing the ingredients the right way and focusing on the balance.
What drink/ingredient do you think is the most underrated?
Orgeat syrup is one of our favorites as we grew up drinking it with pastis and water. It works so well in cocktails too!
Lastly, what have you been drinking lately?
Coffee, always and a lot!! But the last cocktails I had this weekend with the team were daiquiris and grasshopper.