The Best Outdoor Restaurants and Bars in Paris
From views of the Seine to all-day brunches, these are Paris' unmissable outdoor bars and restaurants.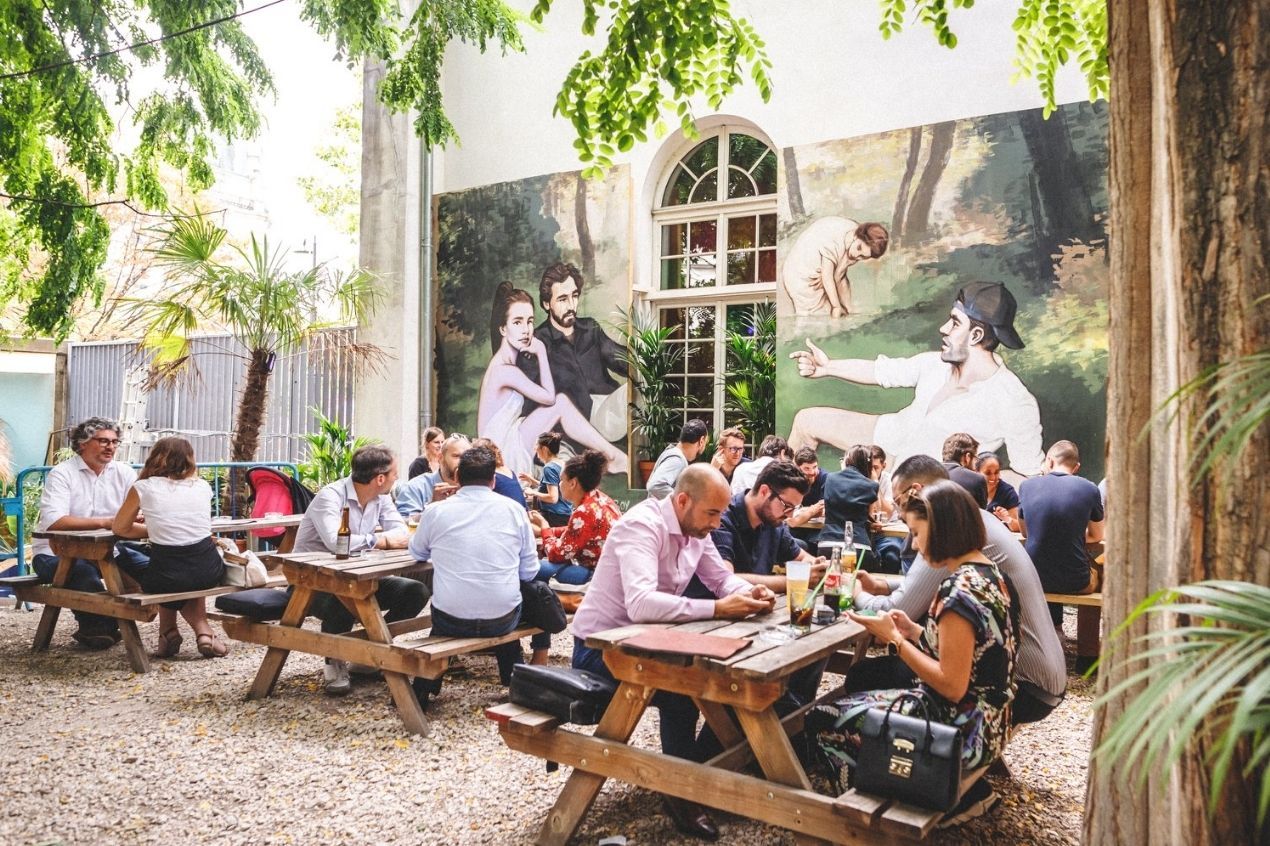 No matter the weather, Paris is known for its outdoor seating culture, be it bars, restaurants, or cafés. When looking for places to sip on quality Vinos, underpriced beers, cutting through some freshly cooked seafood, and enjoying long meals, head to one of these outdoor bars and restaurants across the city that have carved a place in the hearts of Parisians.
[[relatedPurchasesItems-30]]
Loulou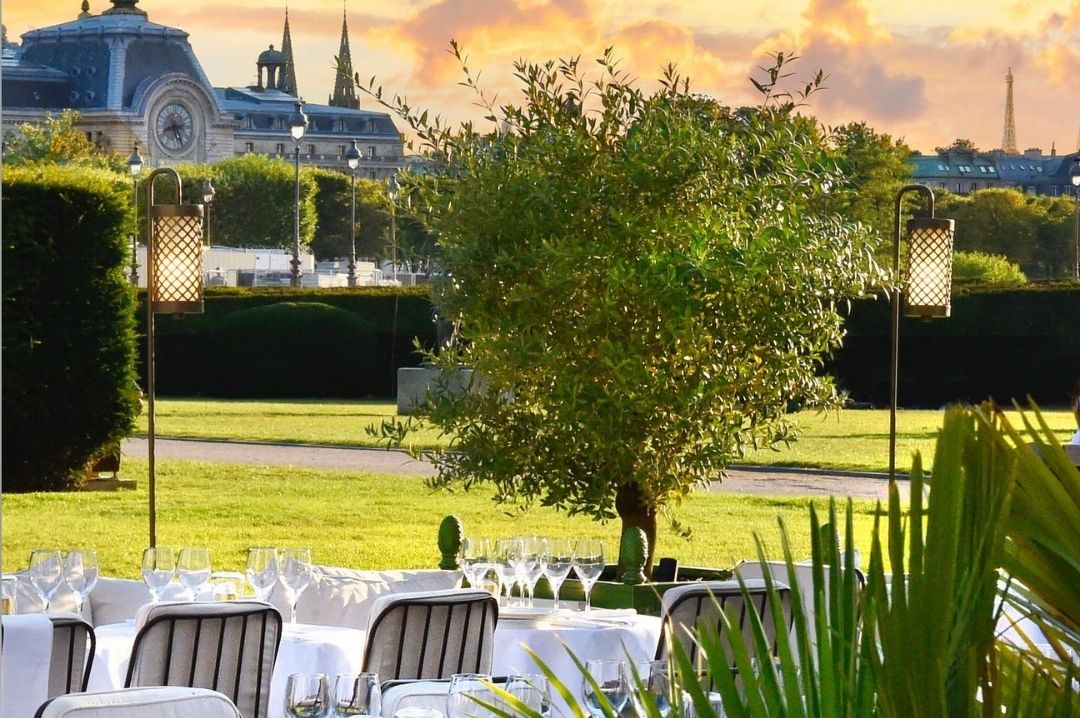 Loulou Restaurant - Musée des arts décoratifs, Source Facebook
Imagine a place where happiness is enchanted, a place where you and the gang get to snack, lunch, enjoy high tea, dine, sip and even dance with one of the most breathtaking architectural marvels in the background, how cool would that be. In Paris, that place is Loulou! The bar, which has both indoor and outdoor seating, is a place where beauty and aesthetics mix naturally with a sense of authenticity and hospitality. The decor, plush with tables and long seats, tablecloths that look as royal as the setting at Loulou, is in perfect sync with the sun-kissed menu that is generous, simple, and expressive.
The outdoor bar and restaurant unveil dishes that bring glory to the French and Italian cuisine along with a handful of staple classics, tailor-made to be enjoyed over a long meal with a wine glass and a lengthy conversation. One of the finest outdoor drink and dining settings in the First Arrondissement.
Location- 107 Rue de Rivoli, 75001 Paris
Le Bar à Bulles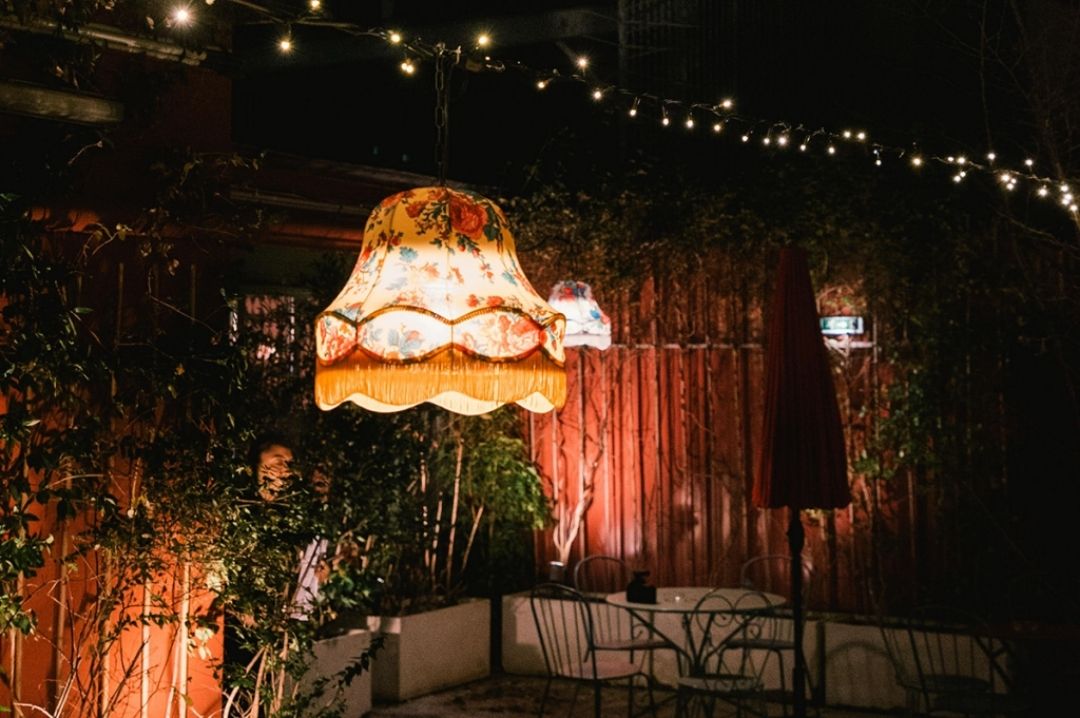 La Machine du Moulin Rouge, Source Website
Hidden behind the wings of La Machine du Moulin Rouge, the legendary cabaret, is this quaint, timeless place, Le Bar à Bulles. Imbued with poetry and enveloped in Montmartre's greenery, Le Bar à Bulles is a certified cozy and colorful outdoor Parisian hotspot. Ever since it opened its doors in 2015, it has been a place of meeting, of culture, and a place where life never seems dull. It is a place where conversations come to life.
Alongside the history of the neighboring cabaret, the chic setting of the bar is a menu ideal for the charm the place exudes. The dining menu changes as the seasons go along, offering vegetarian cuisine, one that satisfies all palates. Paired with the dishes are excellently made coffees, beers, whisky, vodka, gin, rum, and tequila options, and some fine wines. The cocktail menu is fresh, blending the classics with thoughtfully created modern options. Come and sit on the velvet benches and chairs under the flowered lampshades and plants and enjoy the homeliness this Pigalle district bar has to offer.
Location- 4Bis Cité Véron, 75018 Paris
Girafe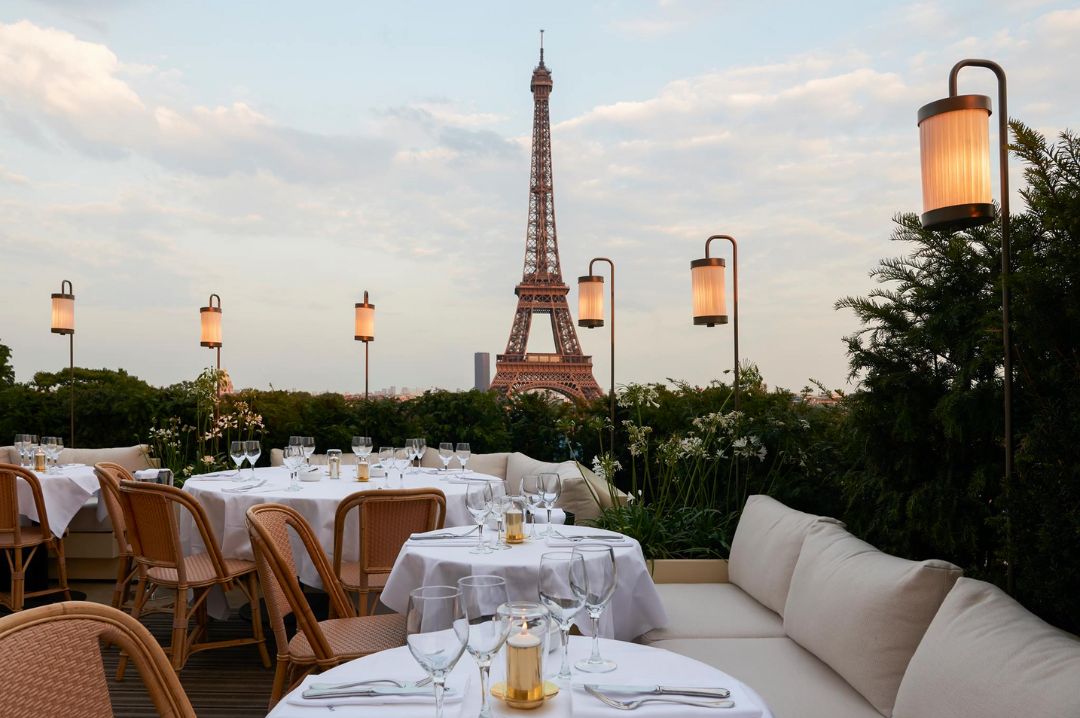 Girafe Restaurant Paris, Source Facebook
It is often difficult to imagine that this Parisian heartthrob was imagined nearly a century ago. Girafe is a place that to this day, gives the people an idea of what the yesteryears were like. There is a precision to everything at Girafe, be it the carefully chosen cream tables, the ornate marble bar, and the original pilasters that don the bar to date. The terrace, which puts you one on one with the Eiffel Tower is every bit beautiful as the wonder it faces.
On the menu is an assortment of all things seafood. From delightful oysters to simple and delectable fish treats and royal platters, Girafe's food champions the coast's marine life. On the beverage side, Girafe houses rums, vodkas, Armagnacs, gins like the Beefeater 24, and more spirits. The wine list is vivid and diverse, chosen to surprise and enthrall all those who choose to sip them. Along with many classic cocktails, the bar also serves six different types of martinis, and some house specials to shake things up.
Location- 1 Pl. du Trocadéro et du 11 Novembre, 75016 Paris
La Rotonde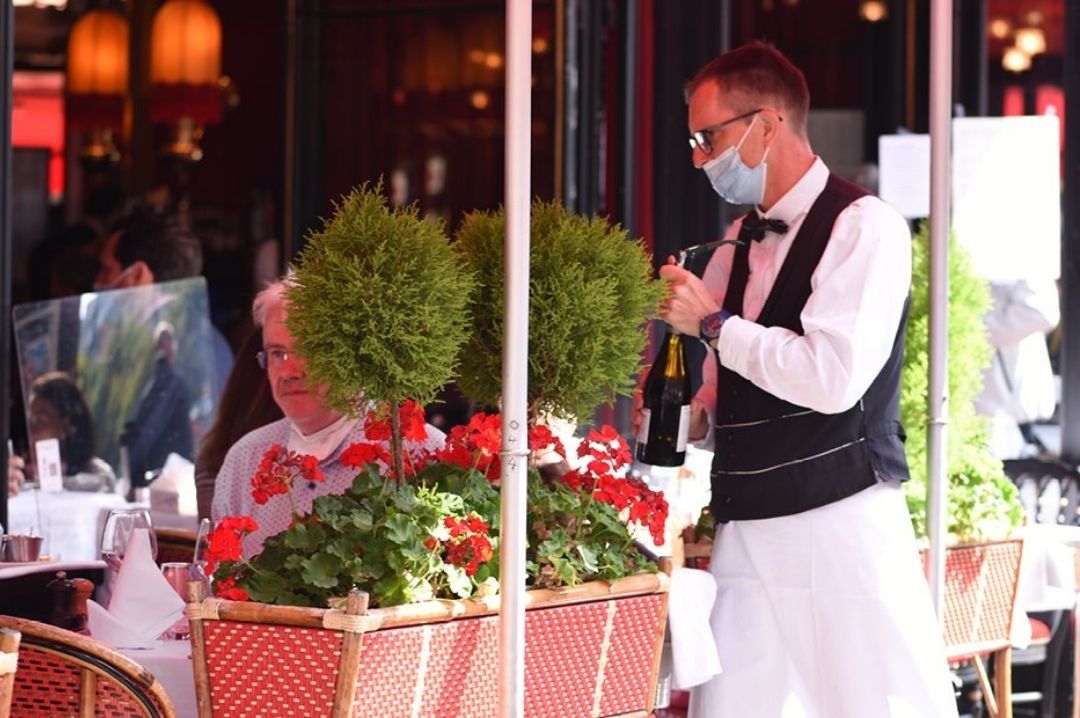 La Rotonde Montparnasse, Source Facebook
At the beginning of the 20th century, Monsieur Libion decided to buy a small bistro at the corner of Raspail and Montparnasse and decided to call it La Rotonde. Never in the most magnificent of his dreams would he have imagined that a century later, his bistro would become a revered outdoor spot for Parisians. The chic setting, the ever-changing sun over the restaurant, and the history of the place all play a part in making La Rotonde one of the best places on this list.
The menu is vast, boasting of some incredible dishes as well as drinks. There are seventy-nine wines to choose from, divided into white, red, and rosé options. Champagnes, beers, and whiskies round up the drinks menu that also features non-alcoholic options and soft drinks. The elaborate food menu has everything from nice pasta to seafood options and from delicious entrees to desserts.
Location- 105 Bd du Montparnasse, 75006 Paris
Loulou Friendly Diner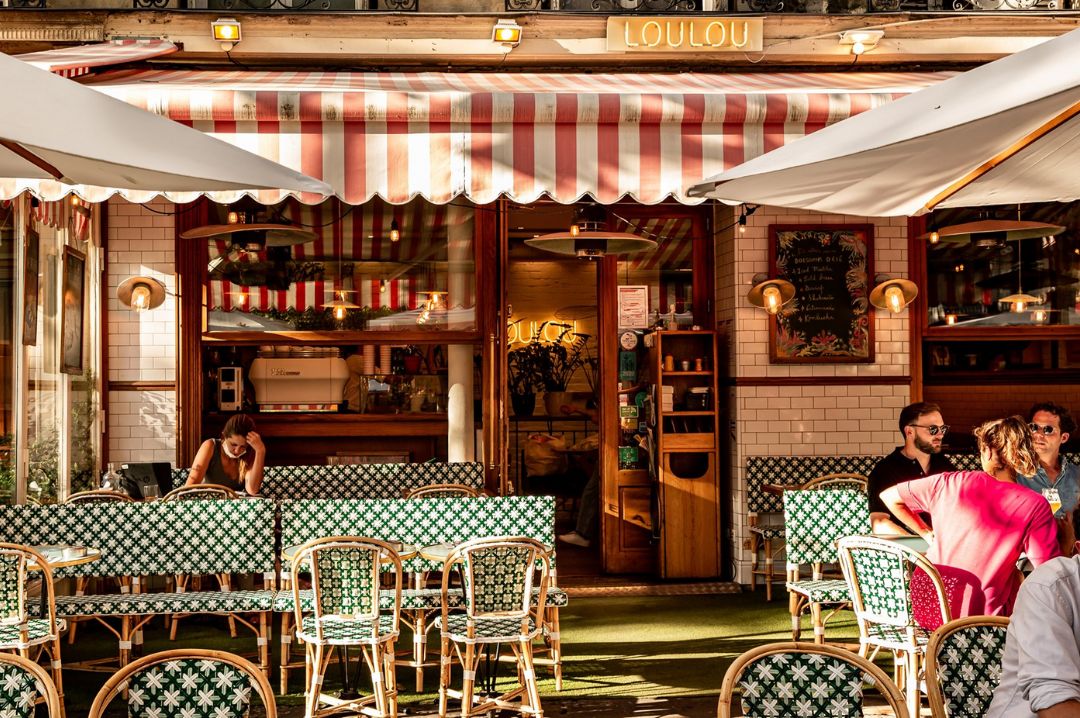 Loulou Friendly Diner, Source Facebook
No, this is not a sister concern of the Loulou mentioned above. Both of these establishments are as different as chalk and cheese, and yet, have a common uniting factor, they are among the city's top outdoor places to grab a drink and enjoy a meal in Paris.
Located in Antony's main market square and in the heart of Latin Market, Loulou Friendly Diner specializes in an all-day brunch, magnificent coffee, and a fine beer garden. There's more! Loulou Friendly Diner's team of bartenders has created a signature cocktail range for all to enjoy.
At their Latin Market venue, the terrace faces the Cluny garden, giving sunshine some more zeal while the terrace at Antony is large and spacious, giving a vibrant vibe to the place. The all-day brunch menu consists of dishes like the Buddha Bowl, Melbourne Fusion Breakfast, Byron Bay Burger, and more, bringing Aussie-inspired dishes to the French capital.
The drinks are assorted in a range of coffees, non-alcoholic drinks, and wines, beers, and champagnes available by the glass and by the bottle. The all-day brunch menu competes in the evenings with a special evening menu, where the cocktails vie for your attention as much as the sumptuous desserts. Loulou Friendly Diner is a blend of Australian culture and French flair!
Location- 90 Bd Saint-Germain, 75005 Paris
Petit Bain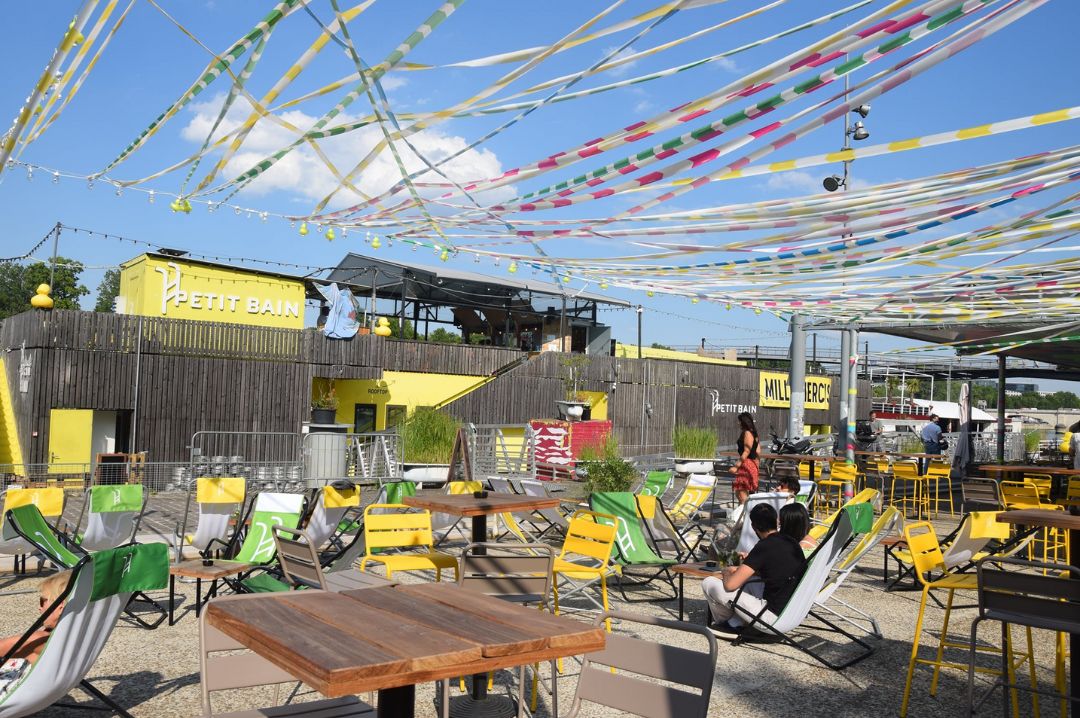 Outdoor Dining at Petit Bain, Source Facebook
Fancy dinner and drinks by the river, enjoying the calm as the evening lights reflect on the passing waves? Petit Bain is the place to be. Open all year round, Petit Bain has double the offerings, with a nice cafeteria and an even nicer terrace for all those who flock in looking to have a nice time. The cafeteria offers a simple and friendly cuisine, ideal for anyone looking for something to chew on before, during, and after a concert.
The rooftop, on the other hand, isn't so simple. It is enigmatic, to be precise. Offering 360-degree views of Paris and of the Seine, the Petit Bain Rooftop is the place to catch the last ray of sunshine. Adorned with beautiful lighting, it is the spot to meet new people, hang out with old ones and enjoy food and drinks while jamming to live DJ sets. A gem of Paris' 13th Arrondissement.
Location- 7 Port de la Gare, 75013 Paris
Café A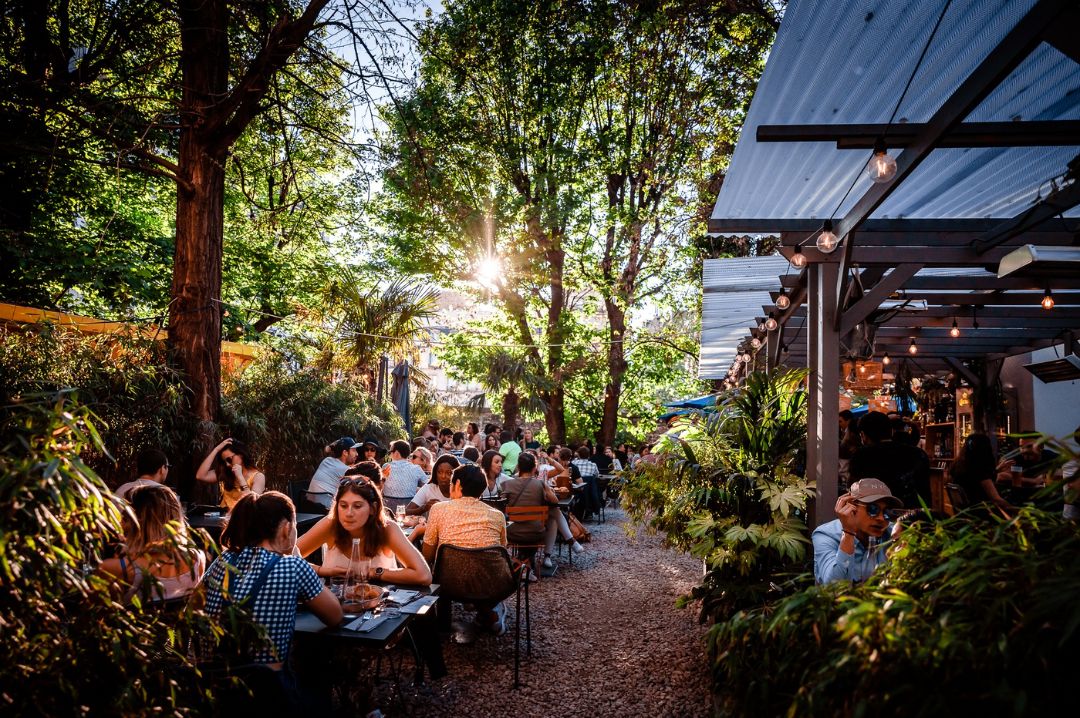 Drink & Dine among the trees, Source Facebook
Located in the 18th century former convent of Les Récollets, Café A is unique for several reasons. Nestling in one corner of a beautiful building made with huge white stones, Café A is an artistic landmark loved by Parisians. To reach Café A, visitors have to navigate their way through an iron gate and across a cloistered courtyard. Once through, however, the atmosphere is breezy, one where people leave their worries behind and enjoy some amazing food and drinks in solace.
Open until 10 pm in winter and until midnight in summer, the huge space is adorned with the works of young Parisian artists. The terrace is a large space, with its outdoor garden, and it is particularly pleasant to enjoy on sunny days.
Location- Maison de l'Architecture, 148 Rue du Faubourg Saint-Martin, 75010 Paris
What makes Paris such a historically loved city is very much down to establishments like these, ever so charming and delightful.
Header Image- Café A, Source Facebook