Where to find the best tequila in Paris
Tequila might not be the shining star of every bar in Paris, but it sure is at these watering holes.
While Paris might not necessarily be known for its tequila, over the years, the trend seems to have picked up a little. Even though tequila bars and tequila-dedicated menus might not come in abundance in the French capital, there are still a few great bars and restaurants that are known to serve top-quality tequila.
El Tequila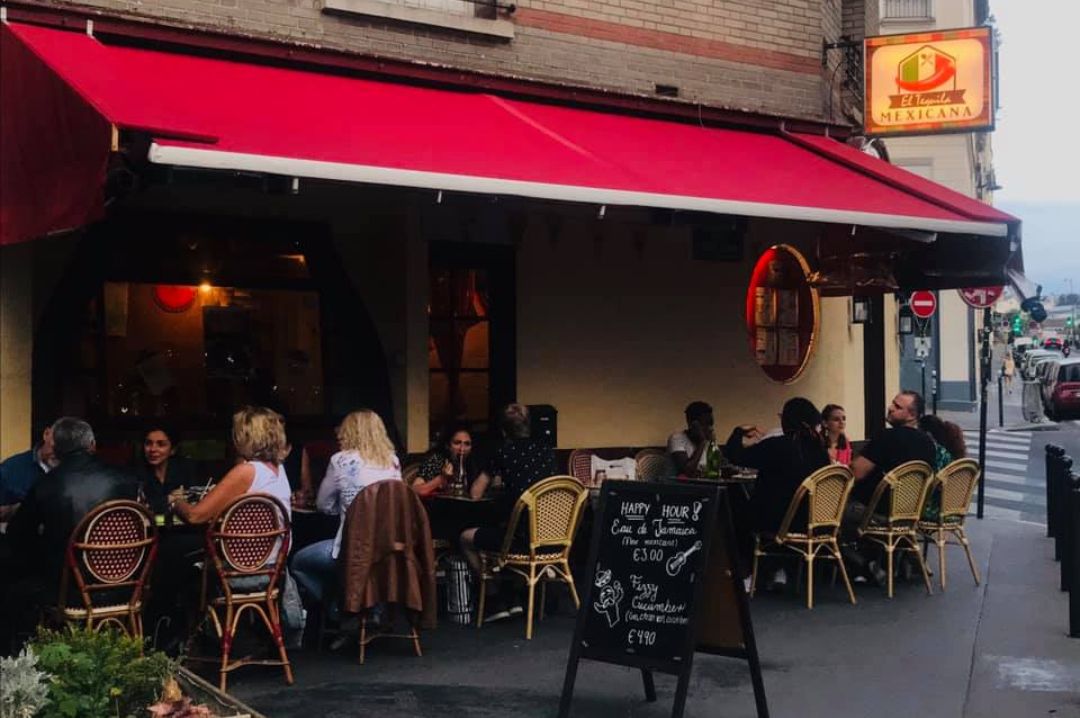 Outside El Tequila, source: Facebook
With a wide list of tequila and tequila cocktails, El Tequila is a haven for lovers of the Mexican spirit. From their signature house tequila to some of our favorite brands like Don Julio, this 18th arrondissement bar has a lot to offer. While you indulge in their many tequilas, don't forget to try the small plates ranging from tortillas, enchiladas, to tacos, fajitas, and of course, their homemade Guacamole. If you're not much of a tequila person, then don't worry, El Tequila also has a range of Mexican and North American beers, wines, and more. We highly recommend trying one of their special Margaritas. For those who are looking to keep the ABV on the backburner, El Tequila also offers some delicious non-alcoholic cocktails.
Where - 2 Rue Eugène Carrière, 75018 Paris
Hours - Mon-Sun (11 am - 2:30 pm and 5 pm - 10 pm)
La Perla Bar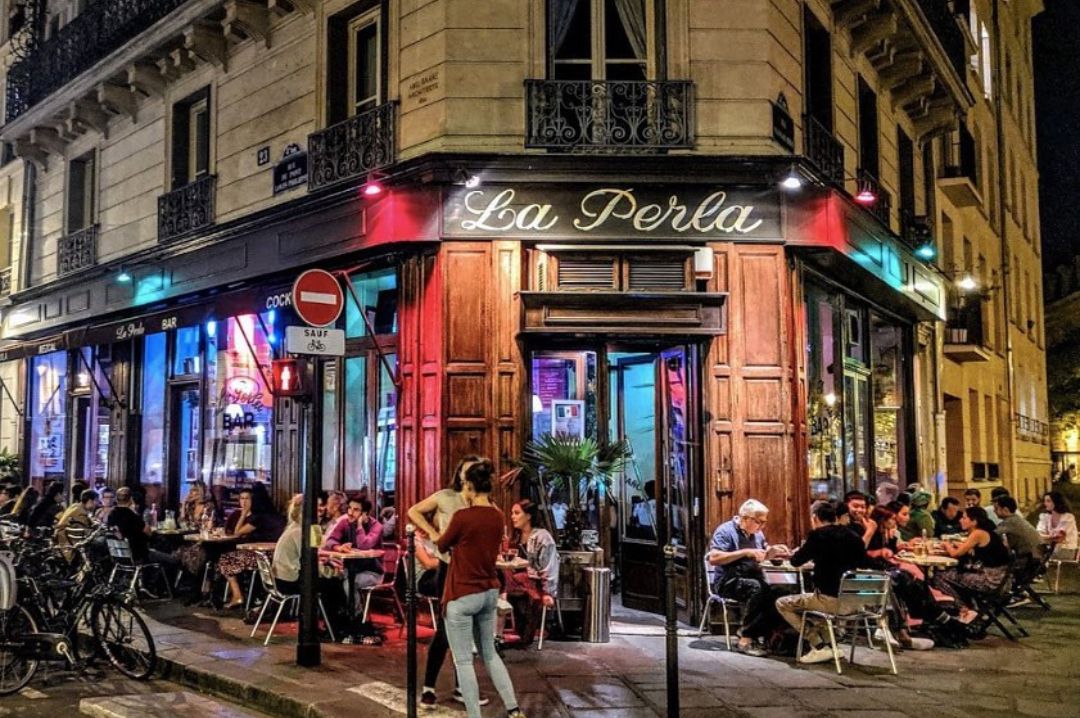 La Perla Paris, source: Facebook
Located in the heart of the Marais, La Perla is a Mexican affair and a tequila bar serving Paris for over 30 years. The kitchen provides dishes by mixing Mexican ingredients in a traditional and modern way. La Perla offers you a unique take on Mexico while serving a wide selection of fine and rare tequilas. Whether you are into blanco, reposado, anejo, or extra anejo, La Perla has got everything covered for you. They have over 50 varieties of tequila and cocktails made from the spirit. During happy hour, all cocktails are available at € 6.50. Try the 'La Perla' cocktail, created at La Perla itself in 1988. The drink is made from Tequila Ocho Blanco, martini dry, lime juice, and tabasco.
Happy Hours - Mon-Fri (5 pm - 8 pm)
Where - 26 Rue François Miron, 75004 Paris
Hours - Mon-Wed (12 pm - 12 am)
Thu-Sat (12 pm - 2 am)
Sunday (12 pm - 12 am)
Candelaria
The team behind Candelaria, source: Facebook
Candelaria, a true hidden gem on the streets of Paris offers some of the best Mexican cocktails and food in the city and is popular amongst locals and tourists alike. Upon entering, you will find yourself in a taqueria-style joint and the door at the back will give you access to their stylish bar. You can order tortilla chips and salsa in the back, but other food items are only served upfront in the taqueria.
Candelaria has an extensive list of drinks, including a countless variety of tequilas and agave spirits. The cocktail menu pays homage to Latin American countries with drinks like the Guatemalan El Sombreron, made with Altos white tequila, Otto's vermouth, hibiscus, and pink pepper tonic. Head out to this hidden gem and explore its creations with tequila.
Where - 52 Rue de Saintonge, 75003, Paris
Hours - Mon-Fri (Taqueria 12 pm - 11:30 pm and Bar 6 pm - 2 am)
Arbane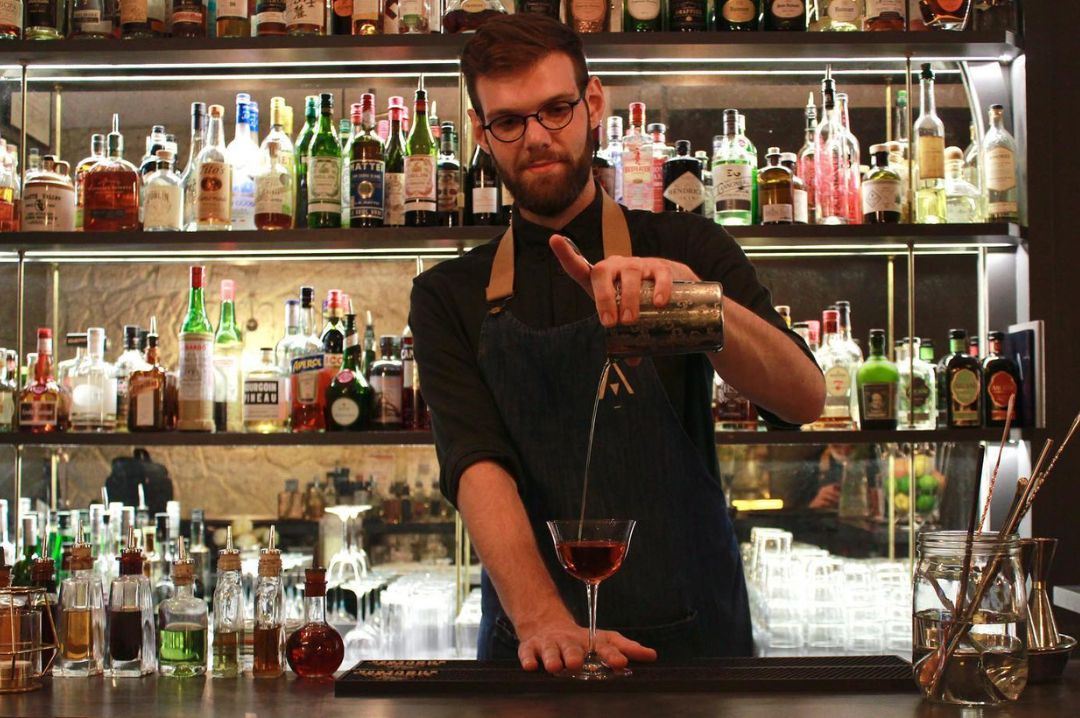 Bartender making cocktail at L' Arbane, source: Facebook
L' Arbane is just a casual, small but stylish cocktail club and bar in the middle of Saint-Germain-des Prés. We love this place purely for its drinks as they serve classic, inventive, and craft cocktails from one of the best in Paris. During their happy hour, you can grab any cocktail at just one price that is € 10. Other than this, their craft beer and the champagne game are equally strong. Want to end your day with a few dance moves? L'Arbane guarantees a festive atmosphere where you can dance to the beats of DJs. Take a shot of Majorelle made with Tequila Vecindad, almond, cocoa, and orange blossom. We are sure you won't regret it.
Happy hours - Daily (6:30 pm - 9 pm)
Where - 10 Rue Guénégaud, 75006 Paris
Hours - Tue-Thu (6 pm - 12:30 am)
Fri and Sat (6 pm - 3 am)
Dirty Dick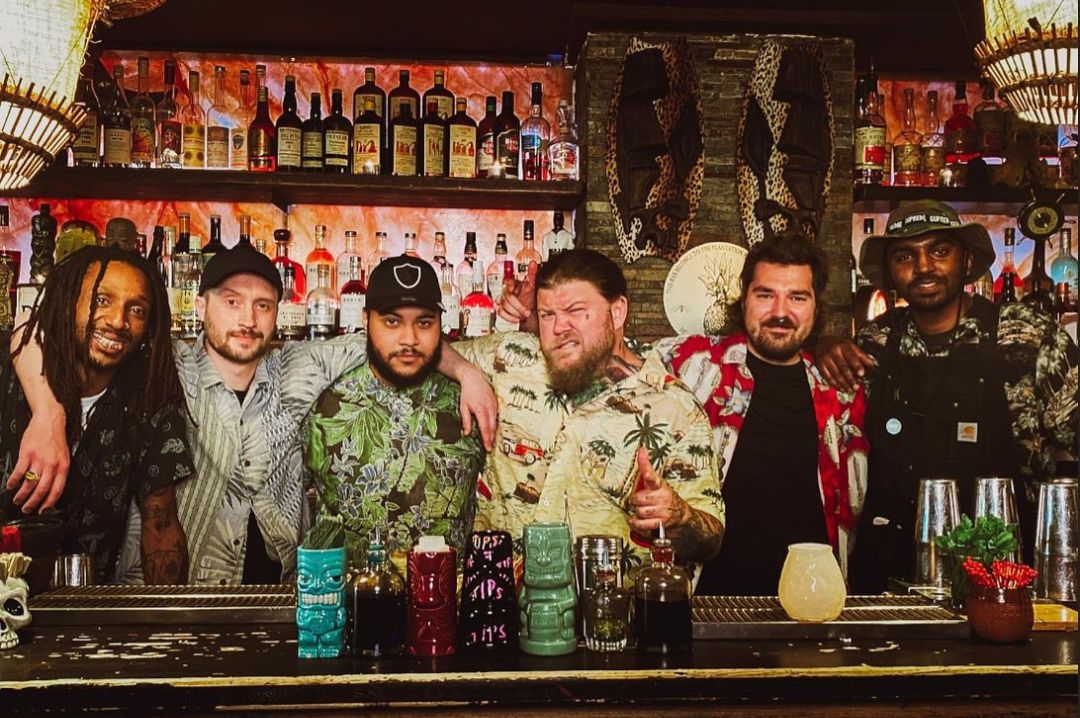 The team behind Dirty Dick, source: Facebook
Don't judge by the name. Dirty Dick is just one of those pubs in Paris that you have to experience at least once. This Tiki-themed spot pays homage to Mexican and Polynesian spirits, from tequila to mezcal, and more. The tequila is overflowing, the cocktails are an art form, and the bartenders are a treat. The next time you're craving anything agave and alcohol, you know where to go.
Where - 10 Rue Frochot, 75009 Paris
Hours - Mon-Sun (6 pm - 2 am)
Mamacita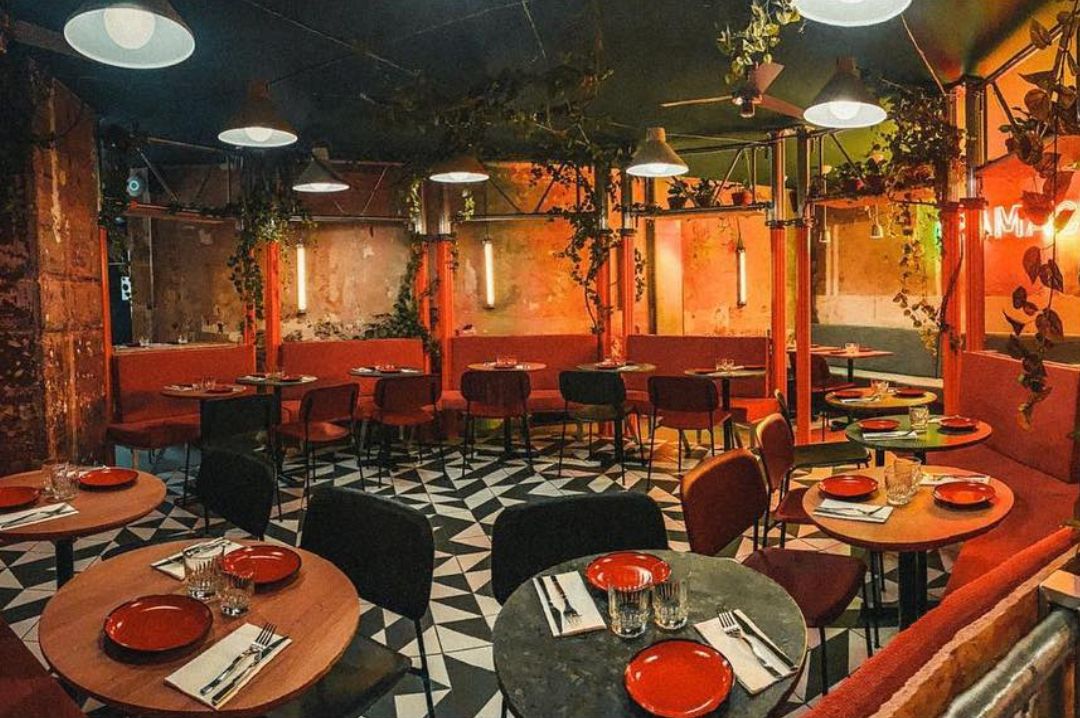 Mamacita, source: Facebook
The new Mexican restaurant in Paris, Mamacita, is known for its Latin American cuisine and its extensive range of cocktails. Look around in Mamacita and you will find only tasty and homemade dishes and drinks. Their botanas, tacos, tostadas, and Mexican desserts are always on the top of their charts. We love this place for its house-made cocktails and a great range of tequila and mezcal. Tequila is the star here, almost every cocktail is made from tequila, with plenty of options to choose from. Throughout the day Mamacita changes its vibe, especially in the evening when the lights are dim and you can groove to the Dj's tunes.
Where - 14 rue Rougemont, 75009, Paris
Hours - Mon-Fri (12 pm - 2:30 pm and 6 pm - 2 am)
Saturday (6 pm - 2 am)
Header image, source: Facebook Mamacita