Visit these Top 7 Quirky and Unusual Bars in Paris
Paris does not have a shortage of quirky bars where you can find a proper pour and also enjoy a nice time with your friends.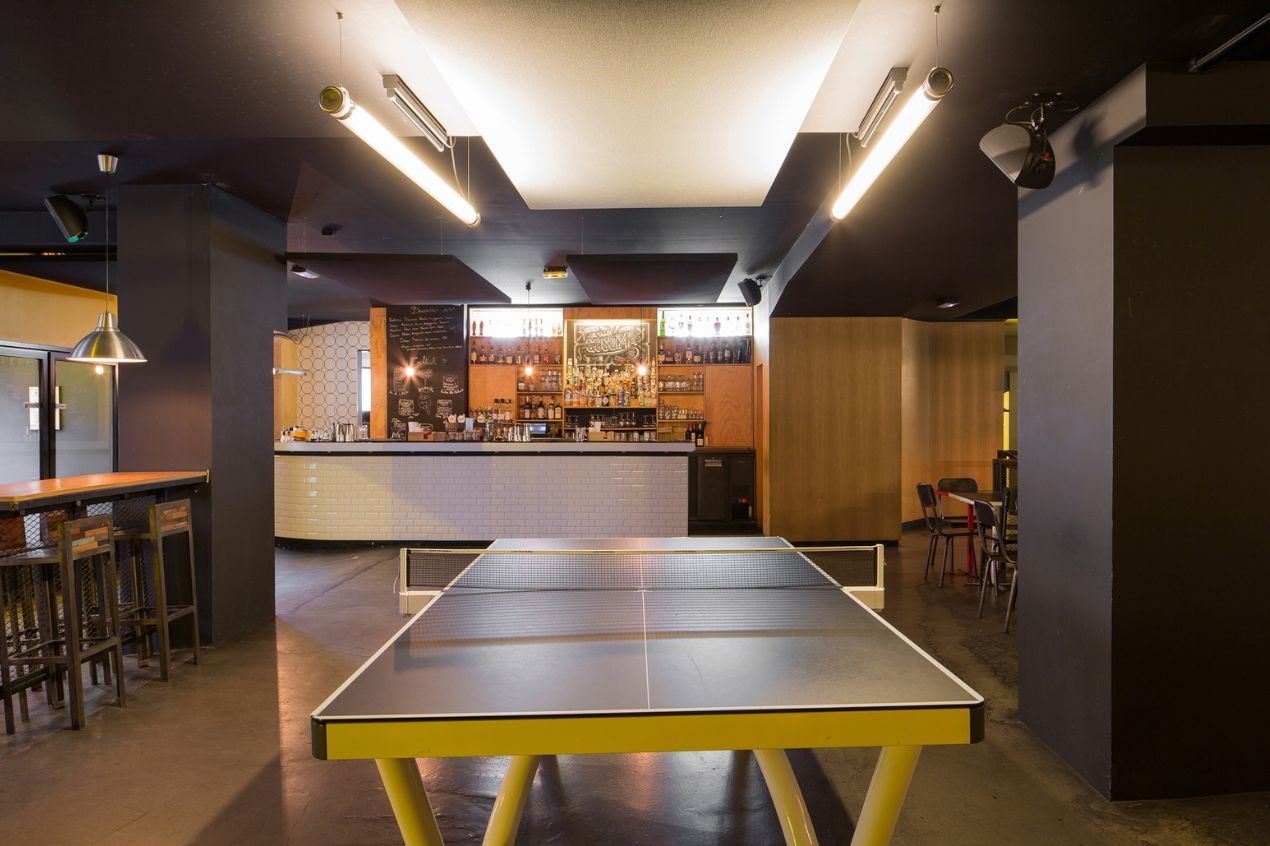 The pubs in Paris definitely have a special charm, but you will also get numerous unique bars and institutions around the city. Here is a list of some of the most unusual and quirkiest bars in Paris that will fulfill your criteria of looking for a bar to party wildly or sit lazily and taste amazing cocktails. The establishments on this list offer a drink for every taste, from hand-crafted cocktails to your new favorite wine.
Social Bar, Let's Socialize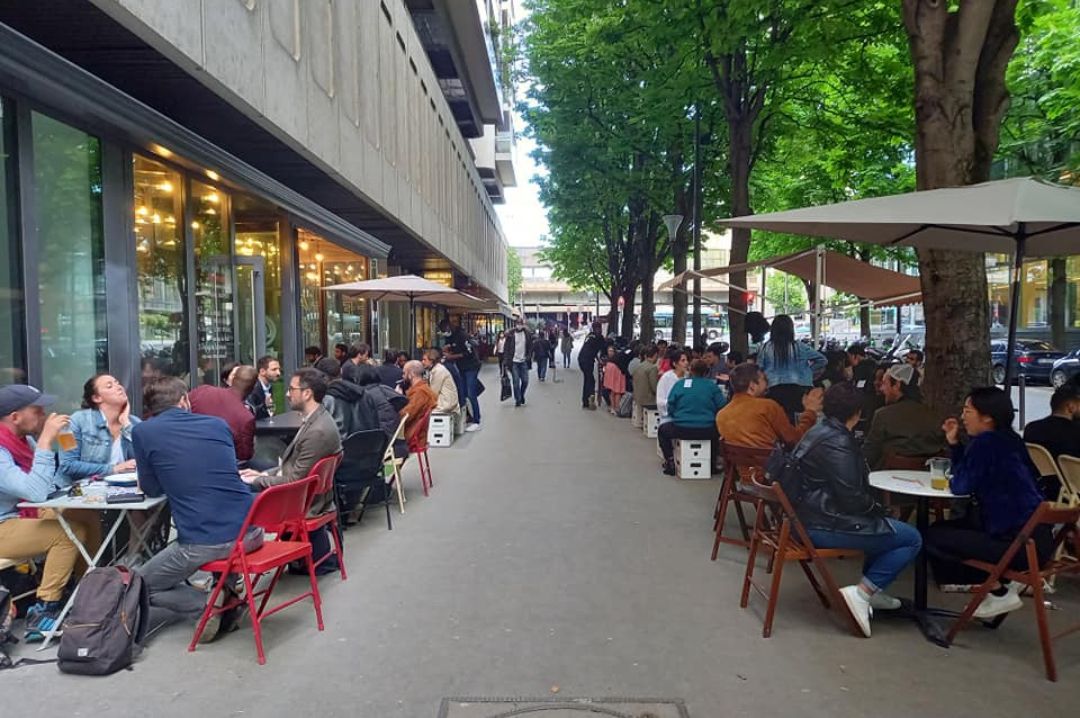 Image Source- Social Bar
Typically, we enter bars with our friends and exit with the same group of people. The Social Bar offers something unique. The objective is to assist people in making new friends, regardless of whether they are introverts or not (of course without forcing anyone). You are required to wear a nametag with your details on it as soon as you enter the building. After that, it's time for you to play! You can engage in a variety of games and activities that will help you know other people and encourage others to approach you.
This bar is appropriately titled for another reason in addition to its primary objective, which is to introduce you to new people. The bar was funded by 175 people through a crowdfunding campaign, making them 175 co-patrons. They contribute 50% of their profits to the associations.
Address:
25 rue Villiot
75012 Paris
Contact:
0672986905
Deux Point Zéro, the Digital One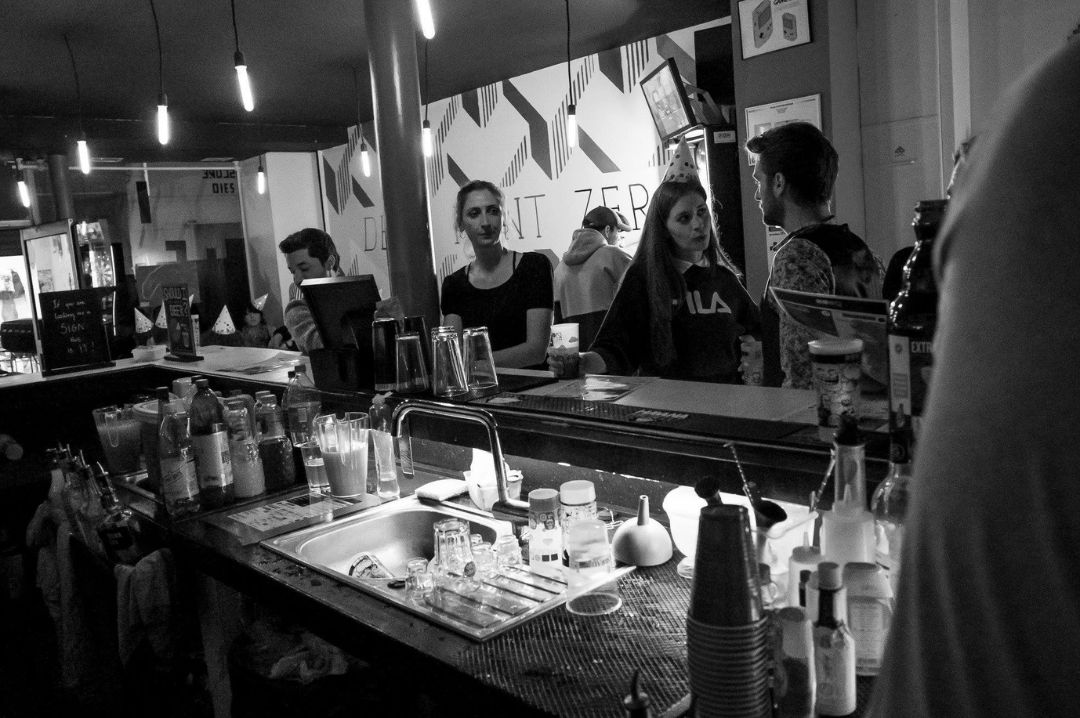 Image Source- Deux Point Zero
Two bartenders came up with the idea of launching Deux Point Zéro. Before settling in Paris to impart their creativity and vision of a modern bar, the O'Neil brothers had to travel a lot to understand the industry. This bar is "connected" but what is the meaning of this? In this bar, you must first upload the bar app that is available on the Android and Apple Stores. You can then use this app to vote for the next song on the playlist or answer a few polls on the bar and its cocktails.
Basically, you'll engage in a lot of conversation with other guests and the staff, and every time you vote in a poll, you'll earn points that could win you goodies or even a drink. For those who enjoy playing games, you can play video games or take part in activities like music quizzes. While enjoying one of the unique cocktails on the menu, you will have fun and share a memorable experience with the other guests of the bar.
Address:
7 rue Blondel
75003 Paris
Contact:
+33 6 40 26 97 12
La Lucha Libre, Ready to Fight?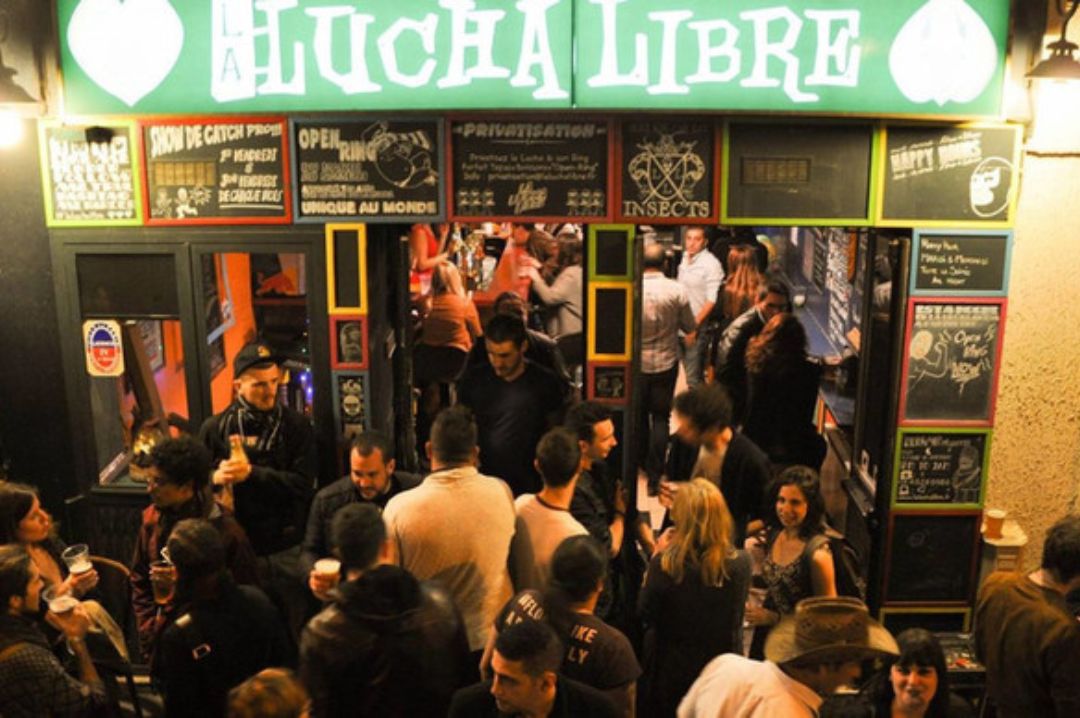 Image Source- La Lucha Libre
La Lucha Libre is a little unusual. You can find the exuberant ambiance of this pub in the Latin Quarter, right in the center of the city. Step into the ring and battle a real professional wrestler if you dare after having a drink with their delicious house burger!
You did read that accurately. You can wrestle with a friend (dressed as sumo) or professional wrestlers in the basement's actual wrestling ring. A piece of advice for those who want to wrestle: don't become too drunk! The wrestler won't pretend, and you can end up returning to your table in extremely terrible shape.
Address:
10 rue de la Montagne Sainte Geneviève
75005 Paris
Contact:
+33 7 78 12 23 21
Reset Bar, Enjoy Some Retro Gaming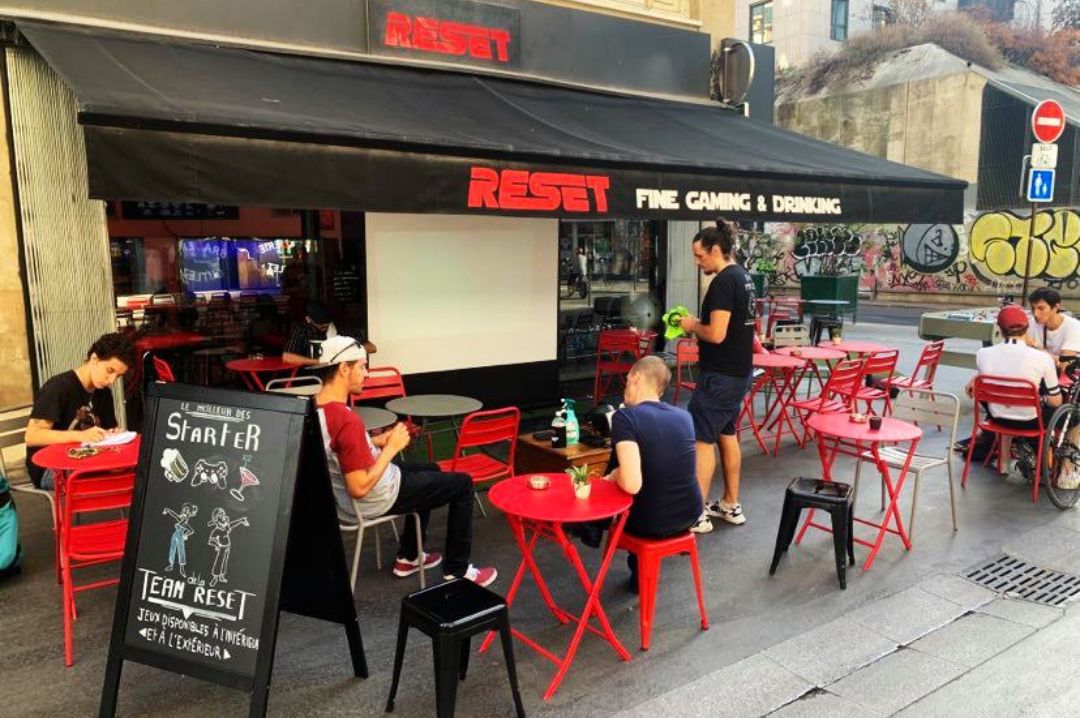 Image Source- Reset Bar
Do you play video games or are you a gamer? Would you like to play on your old Playstation 2 while enjoying a fine cocktail or beer? You are in the ideal location! In the capital city, The Reset Bar is THE spot to play old video games.
You will get both video games and arcade games. And since the games are self-service, you only need to purchase a drink to play; no money is required to access them and enjoy yourself. You will get different varieties of beers, wines, and champagne on the menu in addition to the many different cocktails (and also non-alcoholic drinks). A saucisson platter to share with friends, a hot dog, or a vegetarian dish is all in the options for those who are a little peckish.
Although everyone is quite polite, you shouldn't monopolize the games for an extended period of time. It's the ideal location to spend quality time with your gaming buddies, or why not make some new ones?
Address:
17 rue du cygne
75001 Paris
Pachamama, Welcome to the Tropic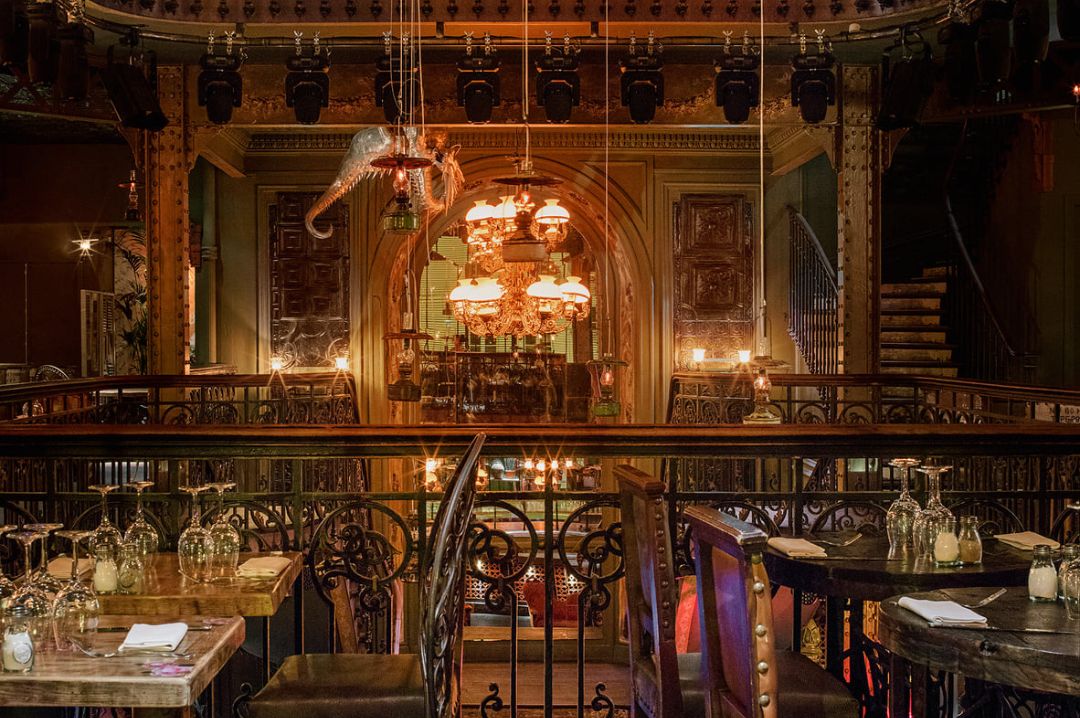 Image Source- Pachamama
Welcome to Pachamama, those who yearn to visit South America! This pub, which is conveniently close to the Place de la Bastille, invites you to a laid-back setting that is representative of Latin culture.
This historic structure is the work of the iconic Gustave Eiffel during the 19th century. The building has three floors, including a dance floor on the ground floor, a restaurant on the first floor, a cocktail bar on the second floor, and a hidden area (on the third floor). You will undoubtedly have enough room at the establishment, which has roughly 3,000 m, to enjoy a classic Latin American evening.
Come and dance to the rhythm of South America while enjoying in the festive ambiance and breathtaking surroundings. Eat tapas and order cocktails inspired by the region all at one location. If you want to go to Pachamama with your friends, make sure to make reservations ahead of time and show up together; otherwise, you won't be allowed.
Address:
46-48 rue du faubourg Saint-Antoine
75012 Paris
Dernier Bar Avant la Fin du Monde, Get Familiar With the Geek World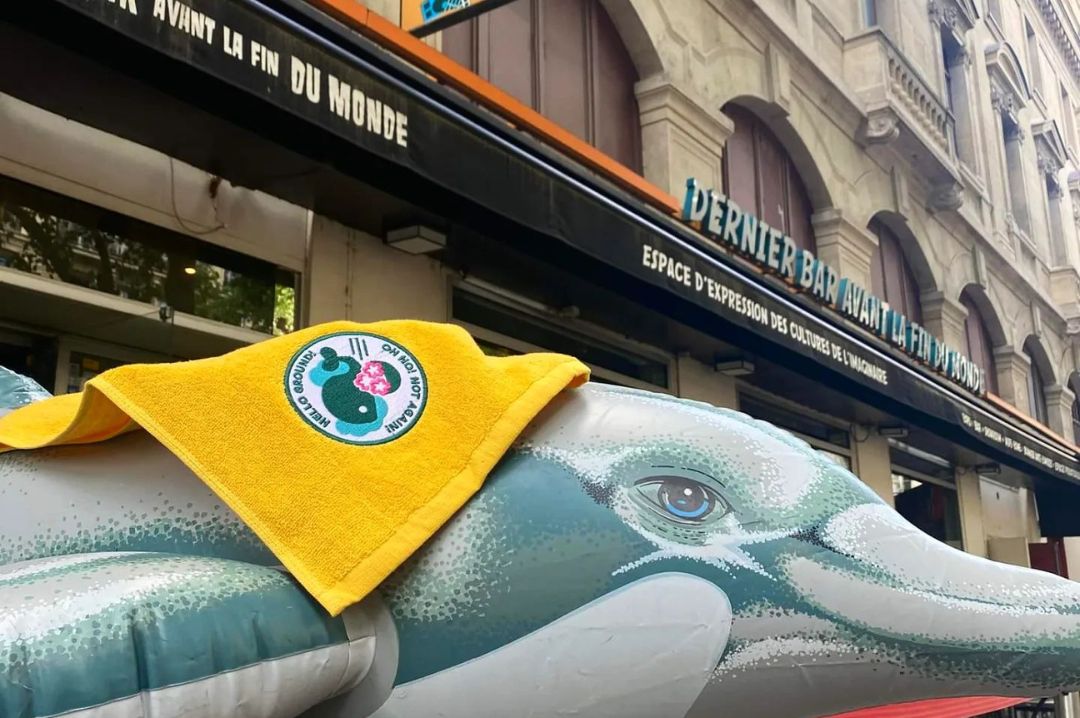 Image Source- Dernier Bar Avant la Fin du Monde
Welcome to the Dernier Bar Avant la Fin du Monde, geeks, comic book enthusiasts, and anyone who appreciates a decent drink and some board games on a fun evening. This magnificent bar, near Châtelet in the center of the city, invites you to spend a memorable evening. It became an instant hit when it was launched in 2012!
The setting is perfect for a night out with friends. Come see how the combination of books, games, and various other settings gives this area a fun and unique atmosphere. Come and enjoy playing games like dominoes, cards, and more.
The bar will also offer you small (but not too small) nibbles, so no worries if you're hungry. So stop making excuses and come have fun!
Address:
19 avenue Victoria
75001 Paris
Gossima, the Ping-Pong Bar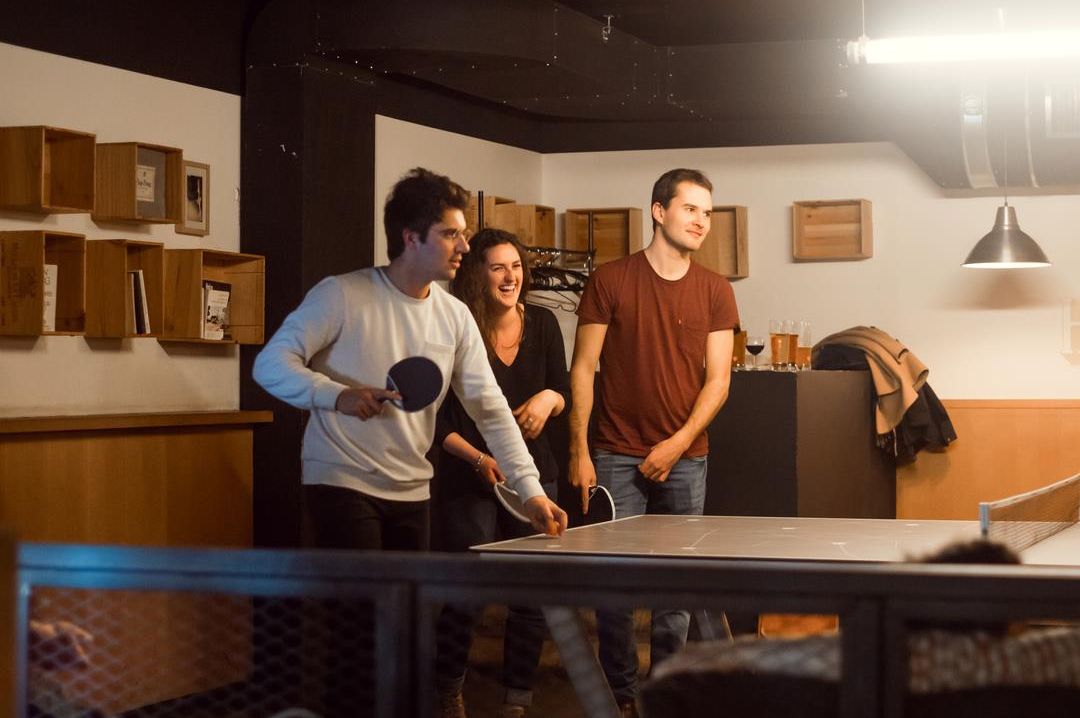 Image Source- Gossima
This is a place, particularly for your buddies that enjoy playing ping pong! There are two floors, two bars, a stage, and eight courts in Gossima. A number of shots in one location, either while standing with a beer in one hand and a racket in the other, or when relaxedly seated on a sofa or at a table. Whatever you decide, you'll have a fantastic evening in a calm setting.
This bar located in the 11th arrondissement offers dining, cocktails, and ping pong in one location. And don't worry if you're organizing an event; the Gossima team is here to assist you. You will also get a team of multiple-medal winners who can make your evening enjoyable!
Address:
4 Rue Victor Gelez
75011 Paris
Written by Aparna Dutta, Beverage Trade Network
Header Image Source : Gossimo Ping Pong Bar