Visit the Most Affordable Michelin-Starred Restaurant in Paris
Enjoy French gastronomy in some of these Michelin-starred restaurants in Paris that too on a budget!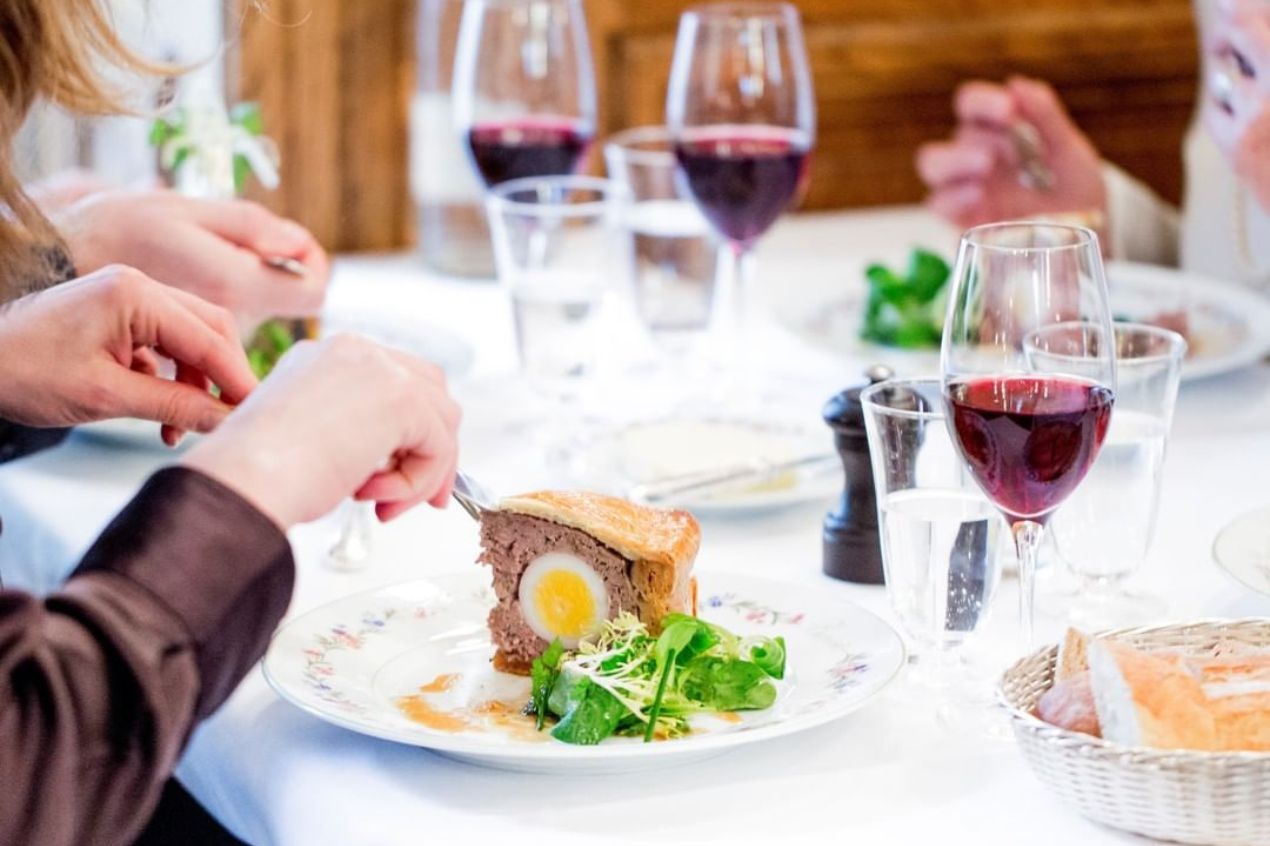 France, and particularly Paris, have long been known for their outstanding cuisine. After all, the term "gastronomy" comes from French!
It is a common fact that restaurants with Michelin stars are not cheap. On just one meal, you could easily spend a few hundred euros. But here I am to tell you that you can enjoy the best French gastronomy even if you are on a budget! You can fulfill your desire for fine dining while maintaining a healthy bank account, whether you select a Michelin-recommended restaurant or go with a lunch special. Here are the top picks for inexpensive dining in Paris.
Granite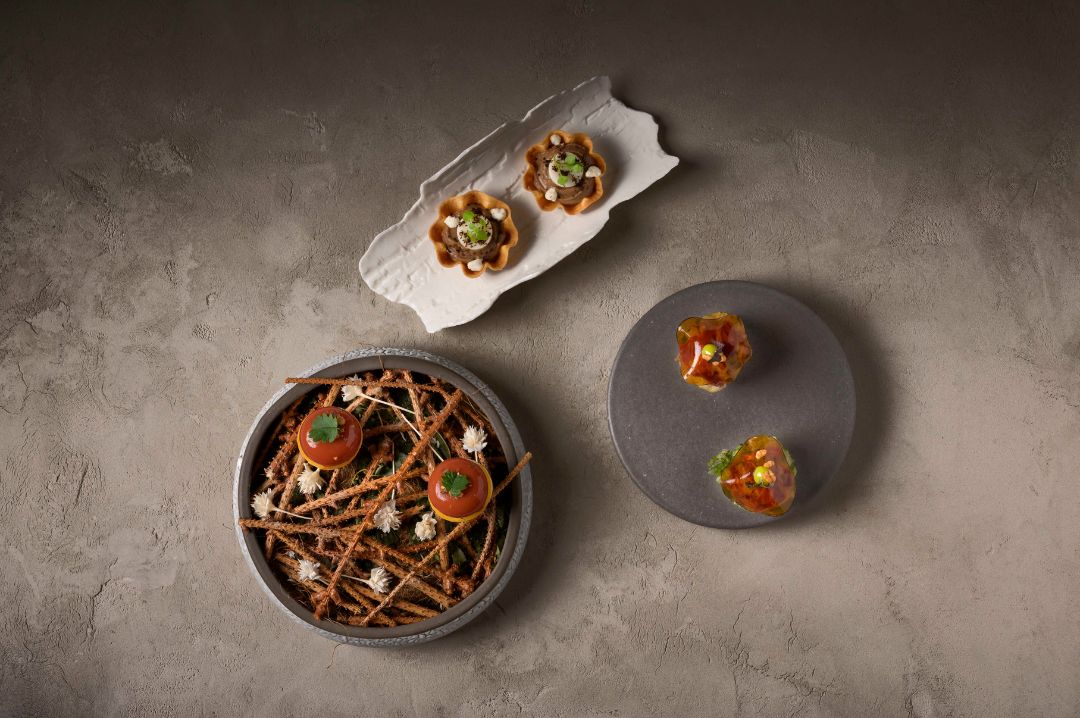 Image Source- Granite
This modern restaurant is managed by Tom Meyer, a young chef surrounded by a young, tight-knit team. They are extremely committed to zero waste and zero plastic. Your taste buds are in for a genuine treat as the chef's cooking highlights locally produced ingredients in a beautiful and meticulous menu, including Mediterranean sardines and Racan pigeons paired with beautiful glasses of wine.
You will get dishes that are bold, daring, and well-balanced due to the attention given to the sauces, condiments, spices, and herbs. In an effort to surprise the consumer, the cellar book features approximately 300 references that highlight young winegrowers, new or lesser-known estates, and older estates to complement the chef's dishes. Julien Mascarell, their head sommelier, has a wealth of knowledge from his time working at the Virtus and George V restaurants. He is working on a cellar book at Granite that will focus on human wines, champagnes from winegrowers, and wines from small producers.
LUNCH MENU- 75€
Modern Cuisine
75 - 150 EUR
Address: 6 rue Bailleul, 75001 Paris
Contraste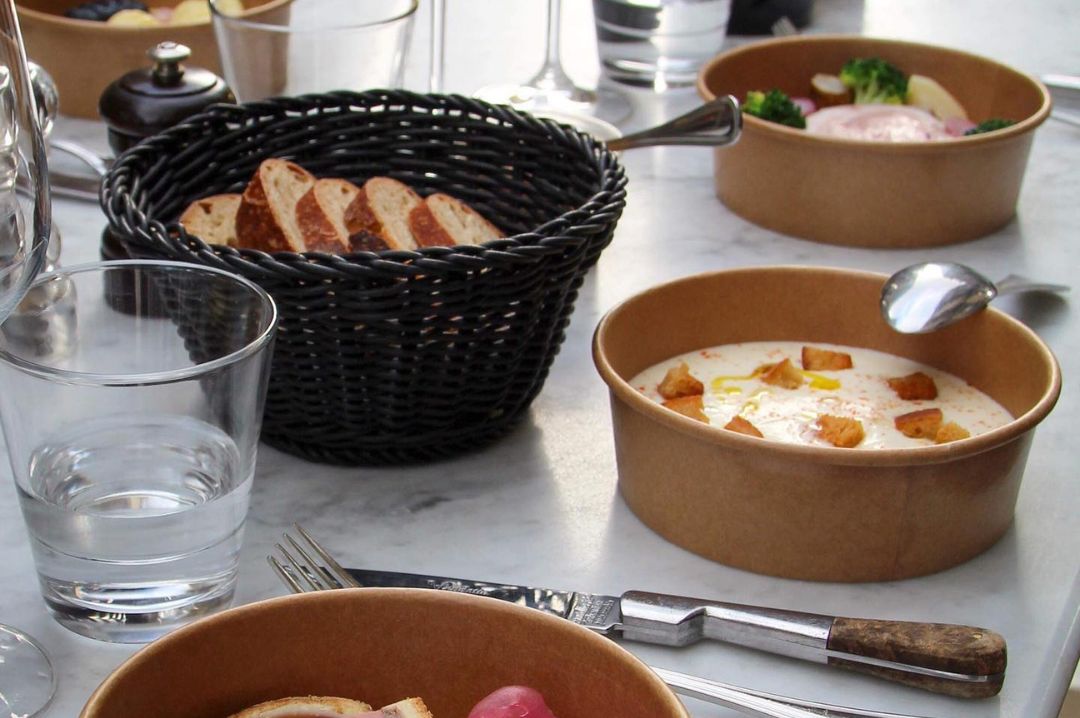 Image Source- Contraste
Lunch Menu- €49
Modern Cuisine
49 - 140 EUR
This restaurant has united two childhood friends Erwan Ledru, a chef from Brittany, and Kevin de Porre, a chef from Perpignan. Furthermore, the space is a combination between a fashionable vintage vibe and modern features. You will also find a reference to one of the best Selosse champagne vintages.
The brief menu (which is accompanied by a lunch menu and a tasting menu) reveals sophisticated, precise, flavorful cuisine that makes use of top-notch seasonal ingredients. You can taste their popular pairings of surf and turf (Brittany lobster and Sarrazin wheat; monkfish, shellfish, and Spanish chorizo or Spanish pork and Cancale oysters). Stéphane Manigold objective is to make Elite Gastronomy accessible. This also applies to the wine list, which will be described as being "of temperament" here. It was created in collaboration with Anselme Selosse, the original "Contrast" cuvée producer, and offers lovely surprises by revealing old, rare vintages that winegrowers typically want to preserve "behind the bundles."
Address: 18 rue d'Anjou, 75008 Paris
Substance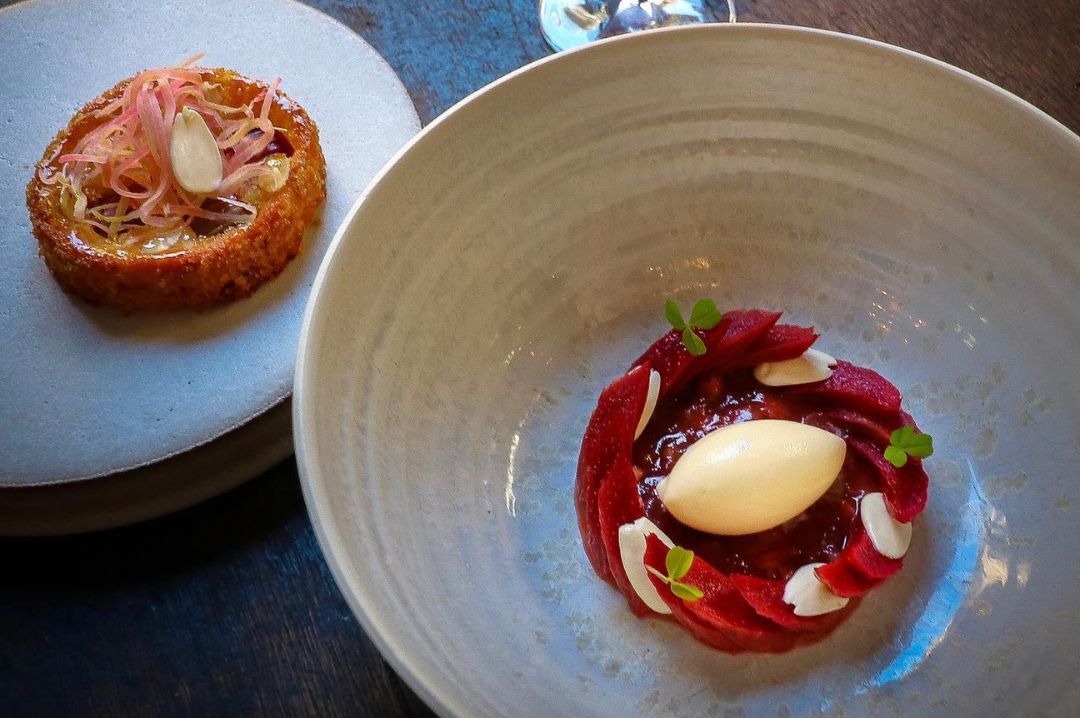 Image Source- Substance
The fusion of skills, experts, and enthusiasts has created Substance. The coming together of two men who shared a vision of a restaurant where their love of products and makers would be realized. The substance is a unique characteristic table with unrestrained gastronomy that was designed by restaurateur Stéphane Manigold and chef Matthias Marc.
The chef developed his abilities in a number of prominent restaurants, including Le Meurice, Portos, Lasserre, and Louis XV. He offers a single set menu (five, seven, or nine courses) that favors premium ingredients and short supply chains (turbot, bonito). The meals contain delicious references to his native Jura region while remaining true to the seasons. You can also enjoy some of the best wines from their great selection of 1,000 wines (200 champagnes), the majority natural or organic. A great place for cooking that is unrestrained and energetic. At Substance, the cellar is a hidden gem. Stéphane Manigold, a tireless skimmer of the vines, has spent years scouring the roads and estates, the bottles and the labels in search of these wines that are so expressive. Lively wines are both represented by their terroir and the people who create them. He now proudly owns unpolished jewels and precious stones sourced from organic farming.
Lunch Menu- €62
Modern Cuisine
62 - 130 EUR
Address: 18 rue de Chaillot, 75016 Paris
Garance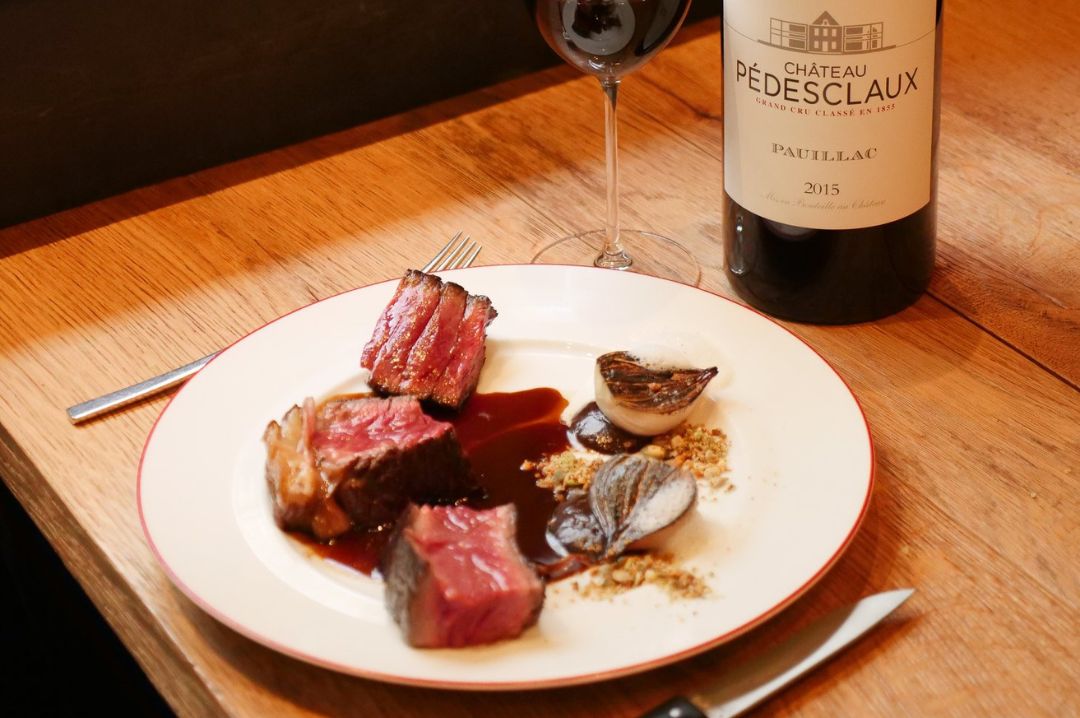 Image Source- Garance
The dynamic team of chef Guillaume Iskandar and sommelier Guillaume Muller, the latter of whom received his training at Alain Passard's three-star restaurant, Arpège, is responsible for creating Garance. It is hidden in the 7th arrondissement, next to Les Invalides. The most hearty and reasonably priced mains you will get in the restaurant is Garlic snow peas and turbot with rhubarb.
The family farm in the Limousin provides beef and veggies. This Michelin-recommended restaurant stands out from the rest thanks to its vast wine list and finest quality ingredients. The wine list features winegrowers who respect their terroir, eager to support their common values. Garance wants to help its guests discover unique wine bottles. The Garance wine lists help customers whether they are wine enthusiasts or novices to find the type of wine they are looking for.
Address: 34 RUE SAINT-DOMINIQUE 75007
Benoit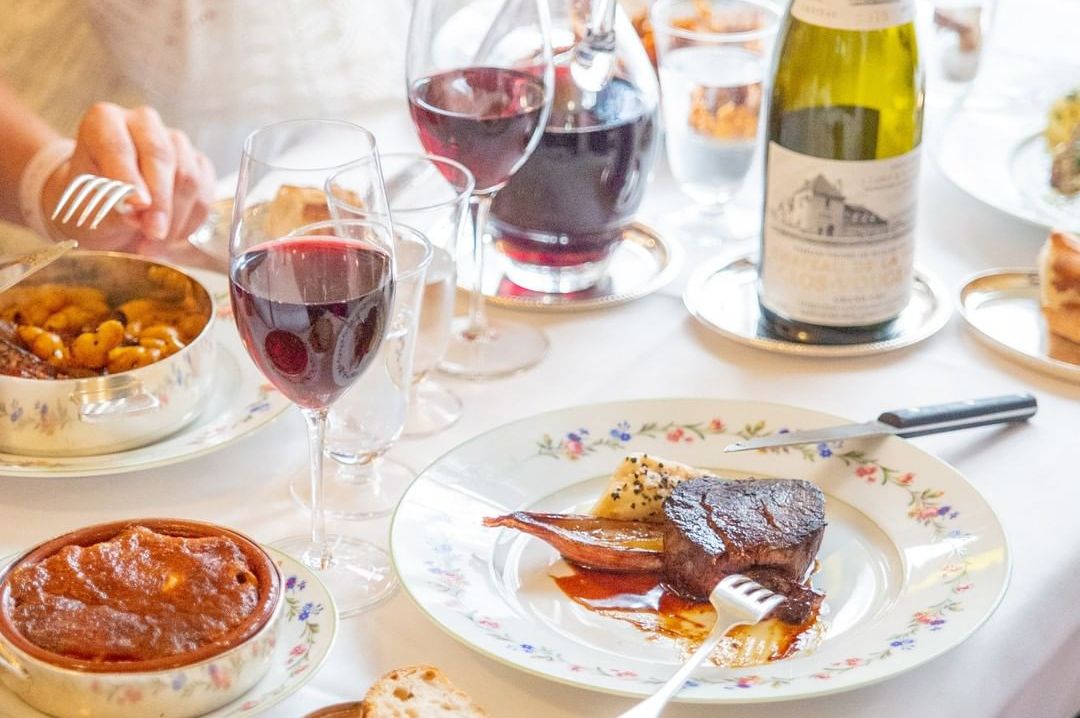 Image Source- Benoit
Alain Ducasse is in charge of this adorable, classic cafe with a vintage vibe that is close to the Hotel de Ville and serves traditional French cuisine. It is one of the city's oldest restaurants and was founded in 1912 and has one Michelin star.
If you want to try good French food in Paris this can become your favorite spot. In a vibrant, welcoming environment, relish meals like pâté en croûte, snails in their shells, and beef tongue from Lucullus. Don't forget to sample one of the 21 wines from their wine collection.
Address: 20 RUE SAINT-MARTIN, 75004 PARIS
Written by Aparna Dutta, Beverage Trade Network
Header Image Source : Benoit