Historic Bars in Paris that you Won't Want to Miss
Visit these amazing historic bars and learn about their history while sipping a glass of wine or cocktail during your next visit to Paris.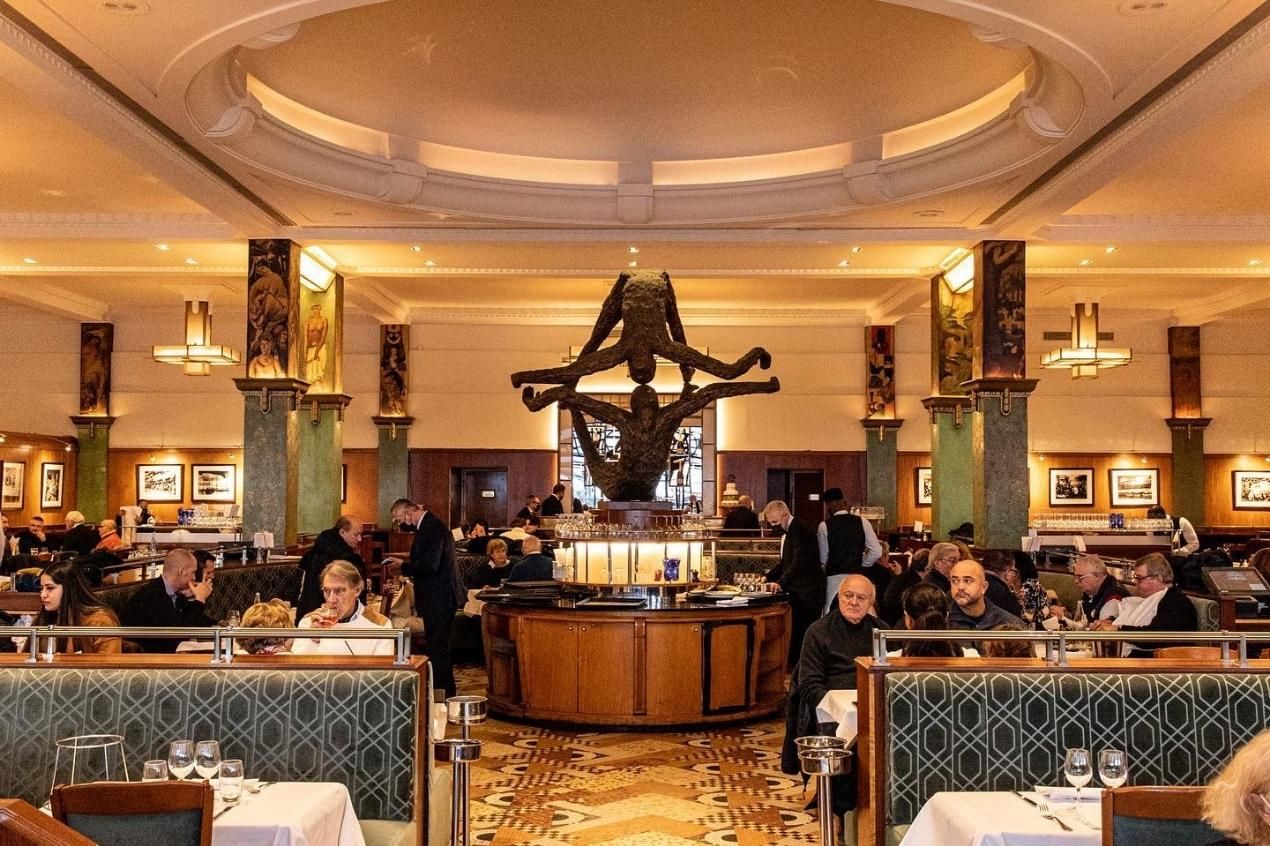 Although France did not experience Prohibition like the United States, the Gallic city has a long and rich past with clandestine businesses. For decades, Paris has been a haven for forbidden pleasures, with artists and poets such as Henri de Toulouse-Lautrec and Henry Miller paying homage to the city's risqué nightclubs and opium dens. Today, Parisian haunts remain unparalleled in terms of elegant, seductive ambience—and the craft cocktail revolution that began in New York has also spread to the City of Light.
You will get many historic Paris bars that continue to draw crowds even in today's chic Paris culinary industry. And for valid reasons! When it comes to classic French cuisine and drinks, these top five choices will definitely not disappoint you.
Le Bar at the Iconic George V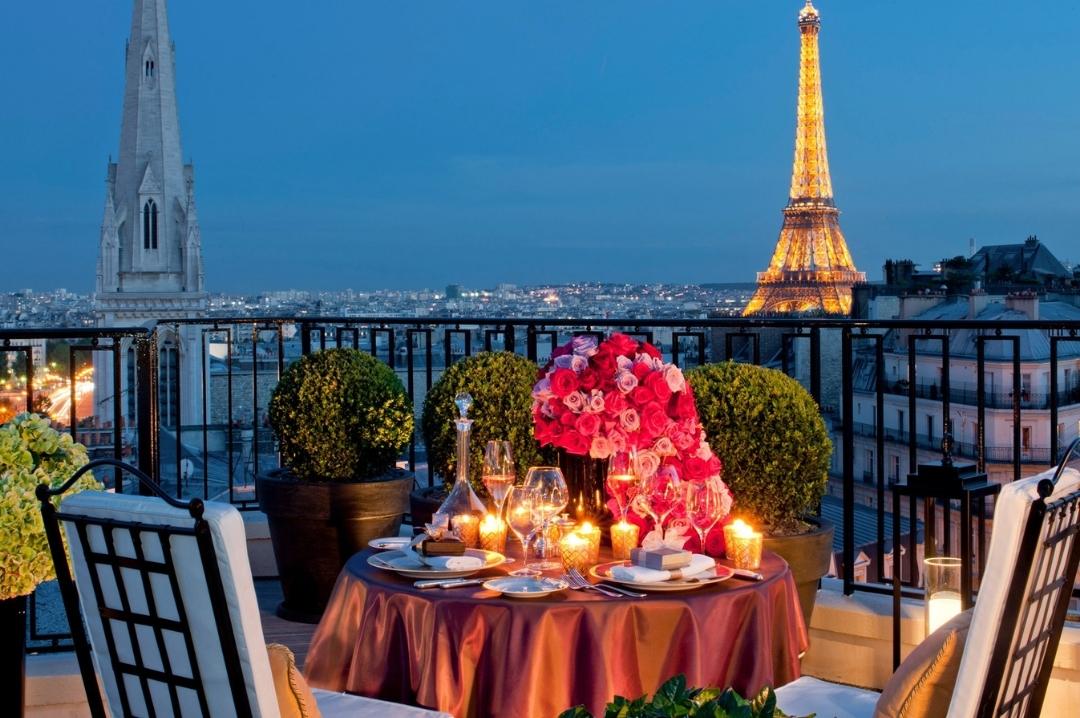 Image Source- Four Seasons Hotel George V, Paris
The Four Seasons George V Hotel radiates grandeur and elegance. It is pricey. When celebrities like Mariah Carey and David Beckham visit town, they stay here. If you are in the mood to spend a lot of money this is the right place for you.
Le Bar can be a bit expensive but you can visit the place to celebrate your special days with your loved ones. You will get an extensive list of cocktails on their bar menu. You can order innovative cocktails like Que Rico Jamaica prepared with don julio Blanco tequila, lime juice, orgeat syrup, hibiscus syrup, or Candy Shop made with Grey Goose vodka infused with vanilla, Aperol, grapefruit juice, lime juice, bergamot syrup. You can also order their legendary classics such as George V Old Fashion made with buffalo trace bourbon, angostura bitters, Abbott's bitters, bbq bitters, brown sugar syrup, or the most popular George V Negroni. Their cozy bar draws in guests throughout the day for bold coffee, sundowners, and digestifs.
Address:
31 Av. George V
75008 Paris, France
Gallopin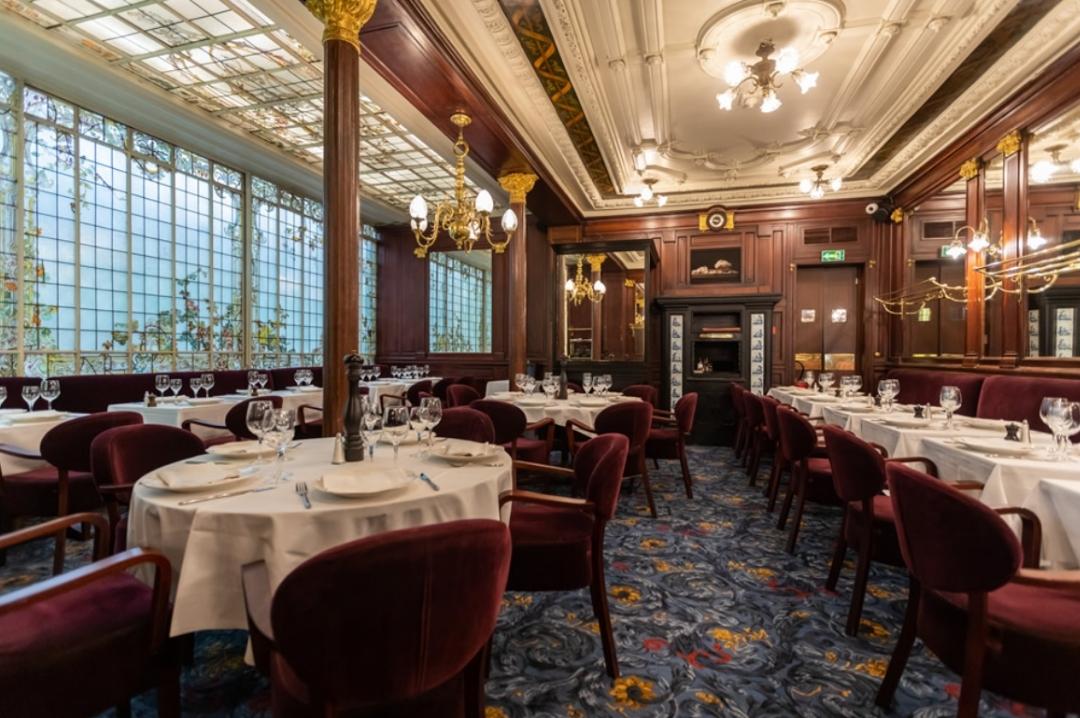 Image Source- Gallopin
Gallopin has continually been one of the most popular brasseries in Paris's stock market sector known as La Bourse since its launch on September 1, 1876 (the same year the first telephone call was made).
Gustave Gallopin, the founder, was an innovator. He introduced the 20 cl measure of beer and poured it into a silver mug to keep it fresh and cool. He also created the restaurant's coat of arms (his two initials inverted), which is still visible in the brasserie's door. But establishing the Grand Pub, Paris' first British-style bar, was one of his crowning achievements. Today they have a very limited drinks menu and you can order some of the all-time favorite cocktails G&T, Negroni, and Moscow Mule.
Address:
40, rue Notre-Dame des Victoires
75002 PARIS
Chez Jenny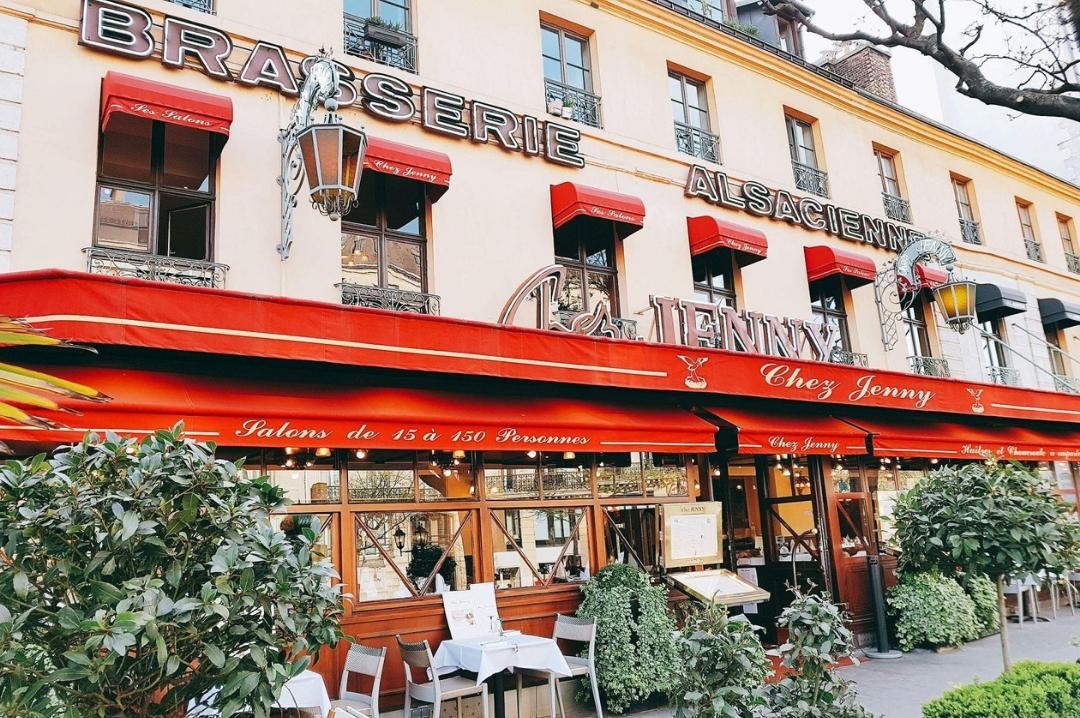 Image Source- Chez Jenny
In 1932, a young Alsatian named Robert Jenny had the vision of creating a classic Weinstub — a wine and beer tavern typical of Strasbourg where choucroute is constantly on the menu. Choucroute is a steaming tray of smoked slab bacon, bratwurst, plump sausages, and smoked pork loin in long-simmered sauerkraut made with Alsace white wine, duck fat, juniper, coriander, cumin, and mustard seed. A stein of golden beer can be the ideal complement.
Chez Jenny still celebrates Alsatian food and wine today. The classic Paris brasserie is filled with fantastic regional artwork, and the décor is almost as remarkable as the food.
Address:
39 Bd du Temple
75003 Paris, France
Brasserie Balzar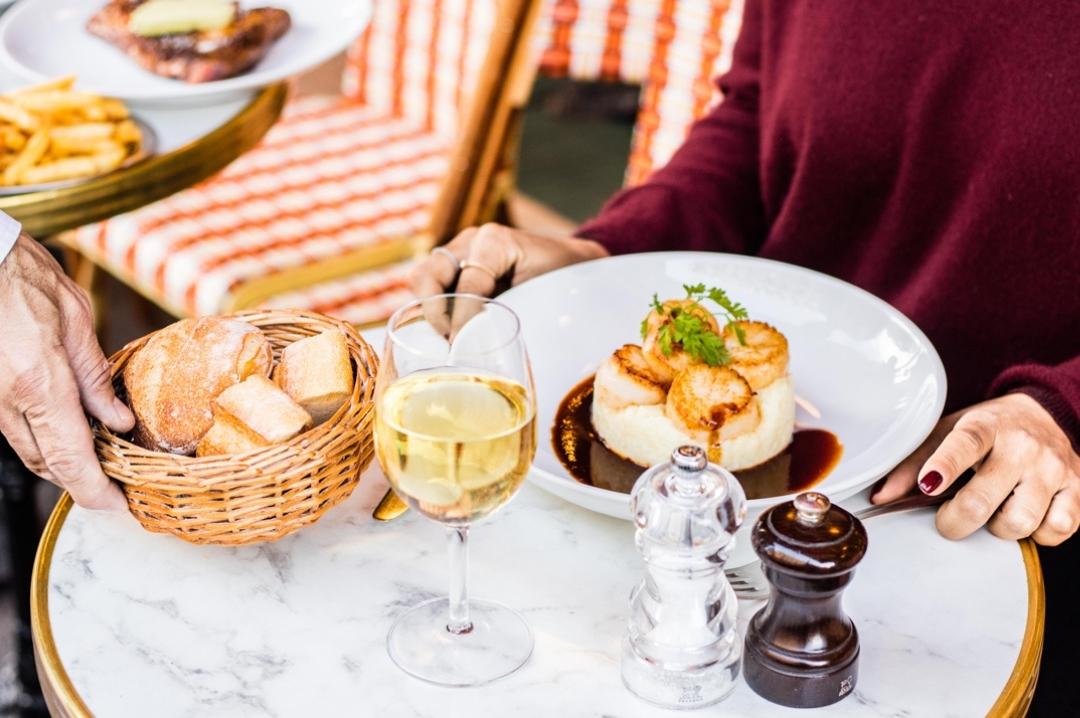 Image Source- Brasserie Balzar
Sartre and Camus were believed to have been customers of Brasserie Balzar, which was near the Sorbonne campus and where they enjoyed exchanging intellectual battles. Balzar is still a popular hangout place for Left Bank intellectuals and modern-day bohemians. In this classic old Latin Quarter brasserie, waiters in white shirts and black vests are ready to serve you.
You will get a wide selection of drinks from which you can select your favorite drinks. Try their Negroni du Balzar or Gin « Antidote » from their cocktail section. If you are not into cocktails you will also get a selection of champagne and wine along with beers.
Address:
49, rue des écoles, 75005 Paris
7/7 from 08h00 to 23h45 
La Coupole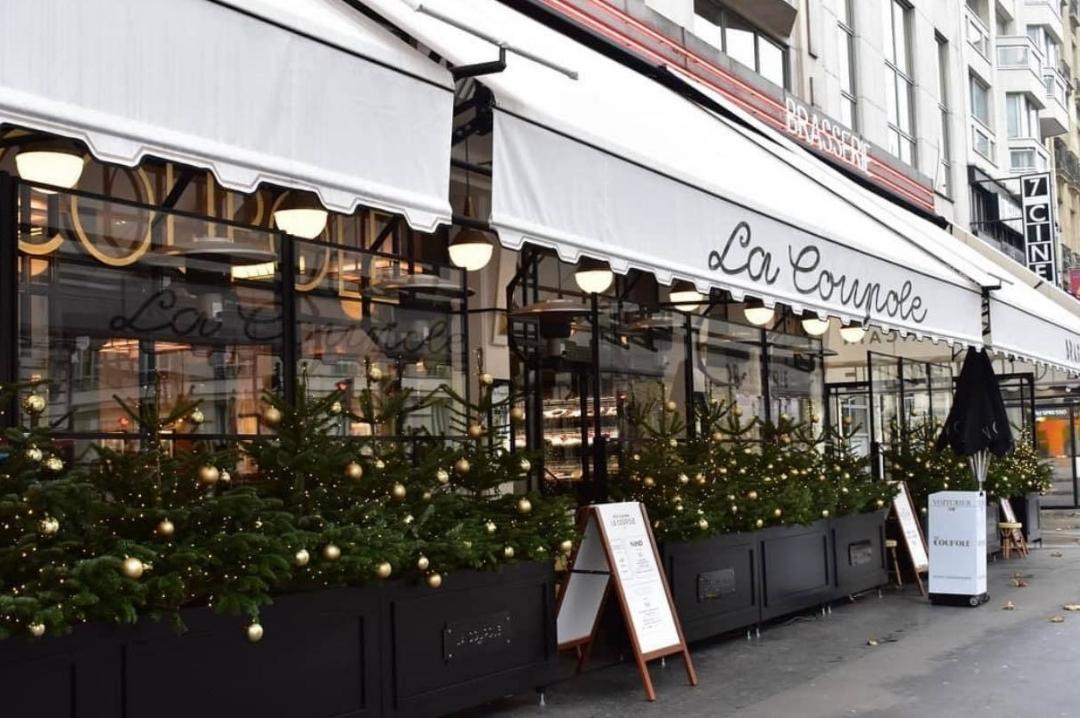 Image Source- La Couple
La Coupole, a massive Art Deco brasserie and dance hall in the heart of bohemian Montparnasse, opened its doors in the Roaring Twenties. It was designed by Auvergne locals Rene Lafon and Ernest Fraux. It was the largest restaurant in Paris at the time. On December 27, 1927, 3,000 guests arrived and swiftly consumed 1,200 bottles of champagne. It quickly became the go-to bistro in Paris.
Their beverage menu has something for everyone starting from beers, wine, and cocktails to coffee. Sit in their relaxing environment and order the drinks of your choice.
Address:
102, Boulevard de Montparnasse
75014 PARIS
Written by Aparna Dutta, Beverage Trade Network
Header Image Source : La Coupole