Cocktail Bars in Paris you probably didn't know about
Paris has a plethora of nightlife options but finding all of the best on your own can be a challenge. Read more to know the best bars that you can visit in Paris!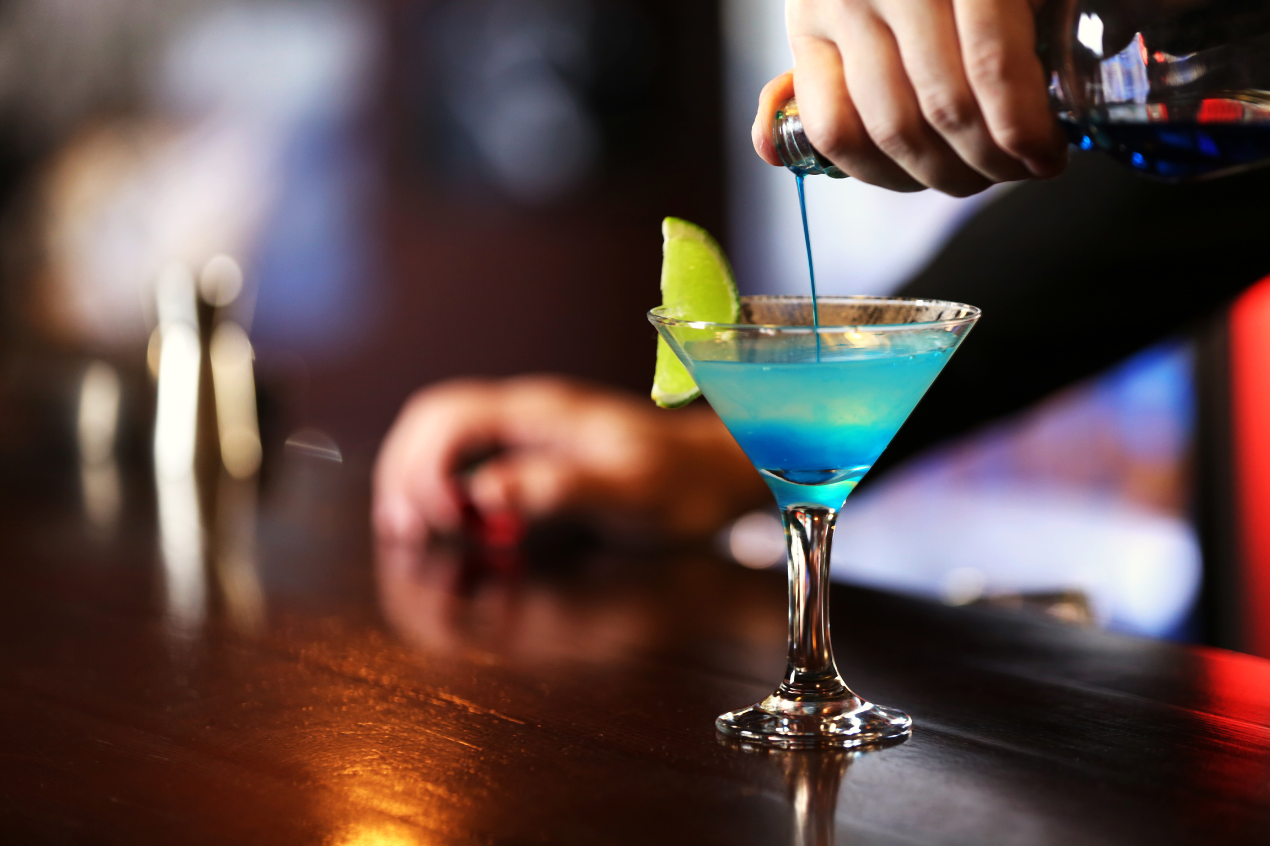 Although Paris is best renowned for its thriving café culture, the cosmopolitan capital is also no slouch when it comes to cocktails or beer, or wine. In this city, drinking and eating go hand in hand, so you won't have to walk far to locate a place to spend an amazing nightlife if you are visiting Paris.
Here are some of the best venues if you want to get a decent pour, ranging from New Orleans-style speakeasies in South Pigalle to underground craft beer pubs in Ménilmontant.
Danico
Image Source- Danico
We're all suckers for unique venues, and Danico delivers with what we can only describe as an authentic Russian nesting doll passion. The stylish cocktail bar is hidden behind Daroco Bourse, an Italian trattoria housed in Jean Paul Gaultier's old flagship store, which is set in one of Paris' most famous arcades, Galerie Vivienne.
Want to experience a night of excitement with your friends in Paris with amazing booze and ambiance? You can enjoy the best cocktails in Paris after dark at this hidden speakeasy-style bar. Danico excites the fans of mixology and liquid thrills after dark with their cocktails. The nautical-striped bartenders of Danico can offer you amusing cocktails such as The Nut on Cauliflower Street (hazelnut oil cognac, hazelnut milk, cauliflower ice cream, and salt). Nico de Soto (of Mama Shelter, Mace, and the defunct Curio Parlor) designed the interiors, which include green velvet couches, a chevron marble bar, and bespoke, ink-inspired wallpaper designed by French tattoo artist SupaKitch. You can enter whichever way you like either slipping in through Passage Vivienne or weaving your way past the trattoria.
Address:
6 Rue Vivienne
75002 Paris
LuLu White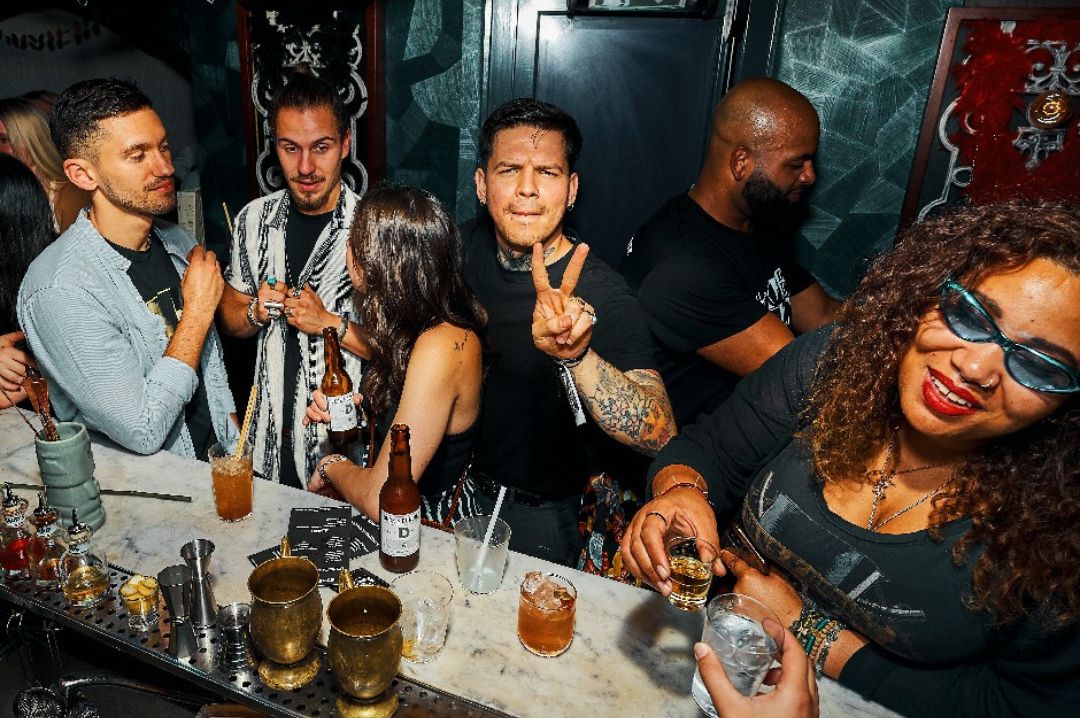 Image Source- LuLu White
Lulu White, a speakeasy named after one of New Orleans' most renowned madams. And the bar is all about absinthe and dancing. Dance as much as you want, drink as much as you want here.
The entrance is modest, save for a brass engraving of White's 1920s mugshot, but once inside, you'll be greeted by Art Deco details like mirrored ceilings and an absinthe fountain from the turn of the century. Climb up to the bare-bulb-ringed bar and order from their wide selection of cocktails and seasonal slushies, such as the Denial is Not a River in Egypt (cognac, fresh dill, lapsang tea kombucha, and champagne). You can always enjoy Jazz here with your drink.
Address:
12 Rue Frochot
75009 Paris
Le Syndicat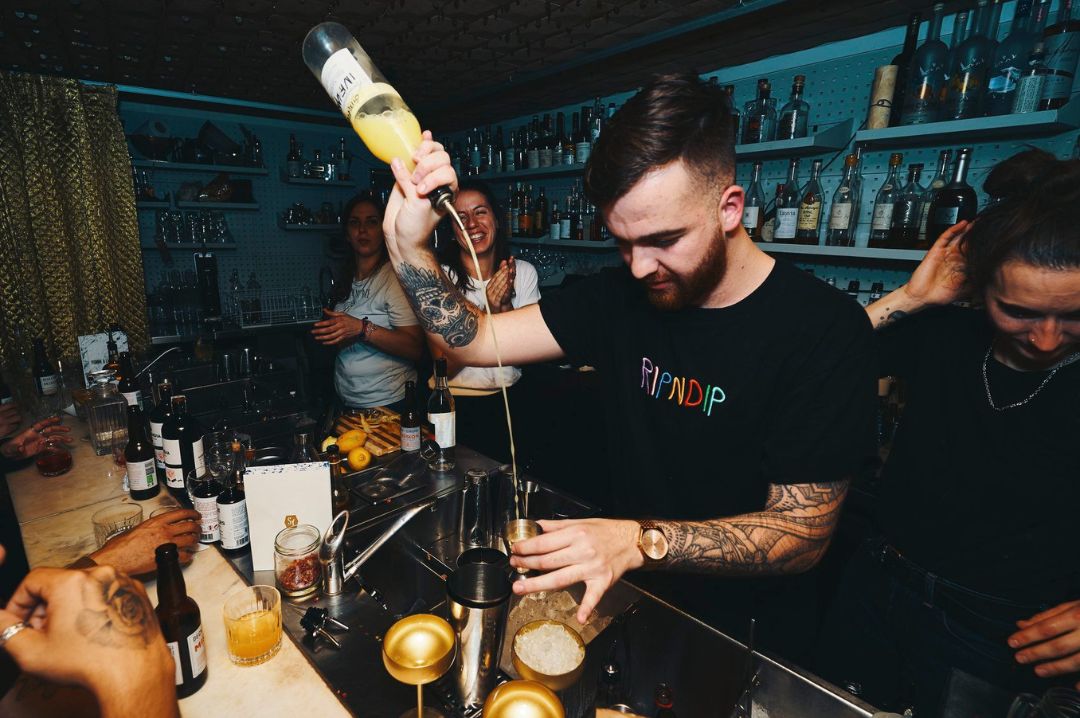 Image Source- Le Syndicat
Le Syndicat is hidden under a flurry of forgotten posters on a rapidly gentrifying street near Gare du Nord in Paris' 10th district. But, after you pass through the modest entrance, you'll find cocktails that are anything but forgettable—the menu was created by co-founders Sullivan Doh (a former Sherry Butt bartender) and cocktail blogger Romain le Mouellic.
The bar is decorated in a grit-meets-glamour style, with Garage-Esque pegboard walls, sharpie-scrawled graffiti, and shimmering metallic drapes, and it is one of the first to provide cocktails made solely from French ingredients. You can grab a whisky flight, rum punch for six, or a Modern Thyme (Corsican myrtle liqueur, apricot liqueur, and freshly squeezed lime), then pick a seat and settle in for some old-school hip-hop.
Address:
51 rue du Faubourg Saint Denis
75010 Paris
Sherry Butt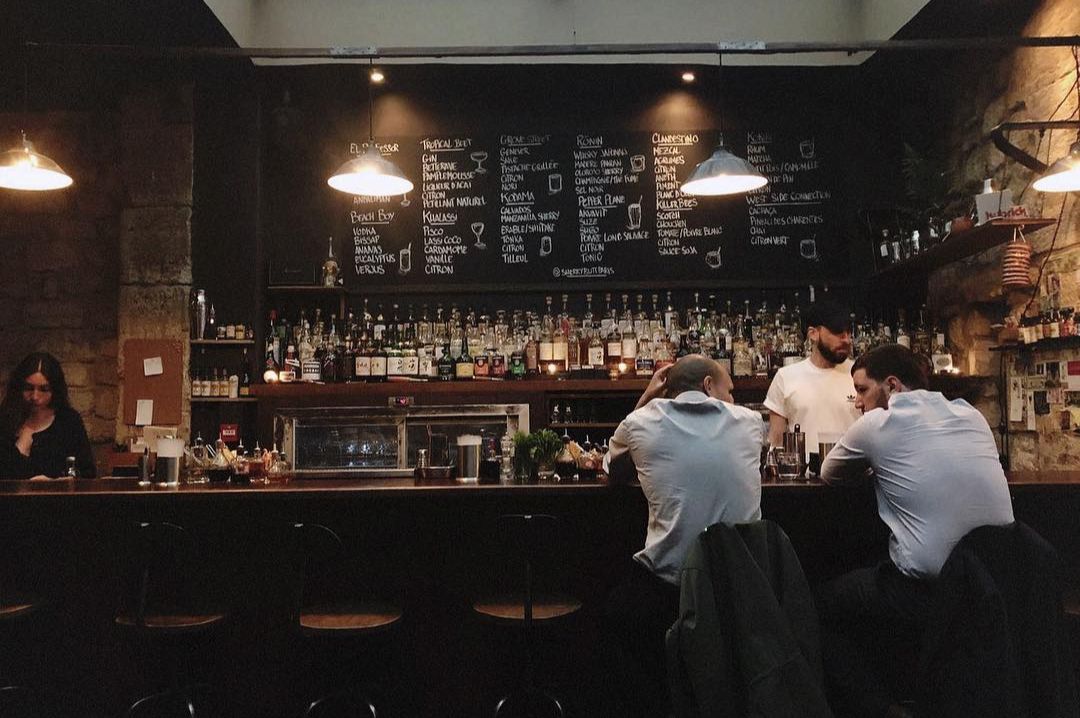 Image Source- Sherry Butt
France's Experimental Group had a significant impact on the evolution of the Paris cocktail scene. This revolutionary bar/hotel/restaurant empire is responsible for the Prescription Cocktail Club, Grand Pigalle Hotel, and Balagan, so it is no surprise that Sherry Butt—a small, unique location on the south side of the Marais—is also their brainchild.
The bar, named after a whiskey-aging barrel (not the Andalusian liquor), opened in 2012 and hasn't lost its popularity since. The Garibaldi (Campari, yuzushu sake, citrus syrup, lemon juice, and soda) and other innovative house drinks are written in chalk just over the bar, and the whiskey collection is extensive. The audience here is younger (think the 20s and 30s), and there are numerous softly lit tables to snuggle away at, making it ideal for a romantic date night in Paris. Impress your date with a romantic date night at Sherry Butt!
Address:
20 Rue Beautreillis
75004 Paris
Bisou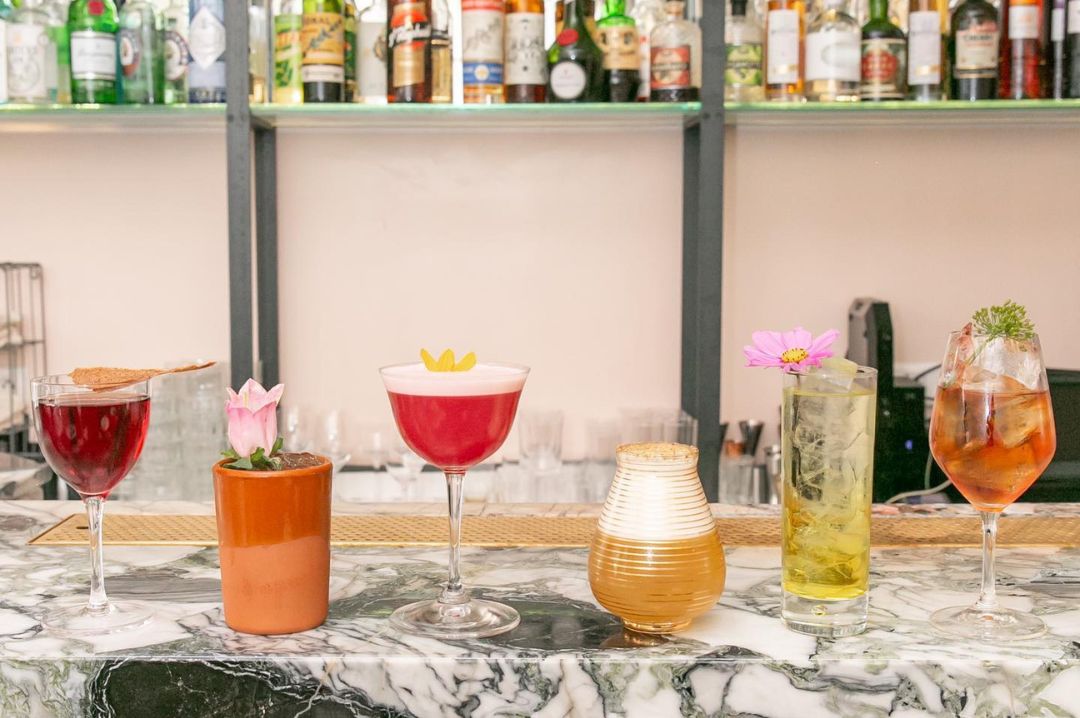 Image Source- Bisou
If dimly lit cocktail bars make you anxious or you have to read menus with your phone's backlight, give a try to Bisou. As there is no menu you won't have to go through the trouble of reading anything wrong or desperately Google "what is écume de lavande??" before someone notices you. Just go there to relax with your drink!
Simply tell the bartender what kind of drink you want! You can use words and phrases like fruity, dry, frozen, or "tastes like there's almost no liquor"—allow them to surprise you by making you a drink that will make your tastebuds happy. The bar's light interior and gentle décor (imagine pink and white bistro settings, a long marble bar, and a plethora of creative flower arrangements), are also ideal for a pre-dinner drink.
Address:
15 Boulevard Du Temple
75003 Paris
Septime La Cave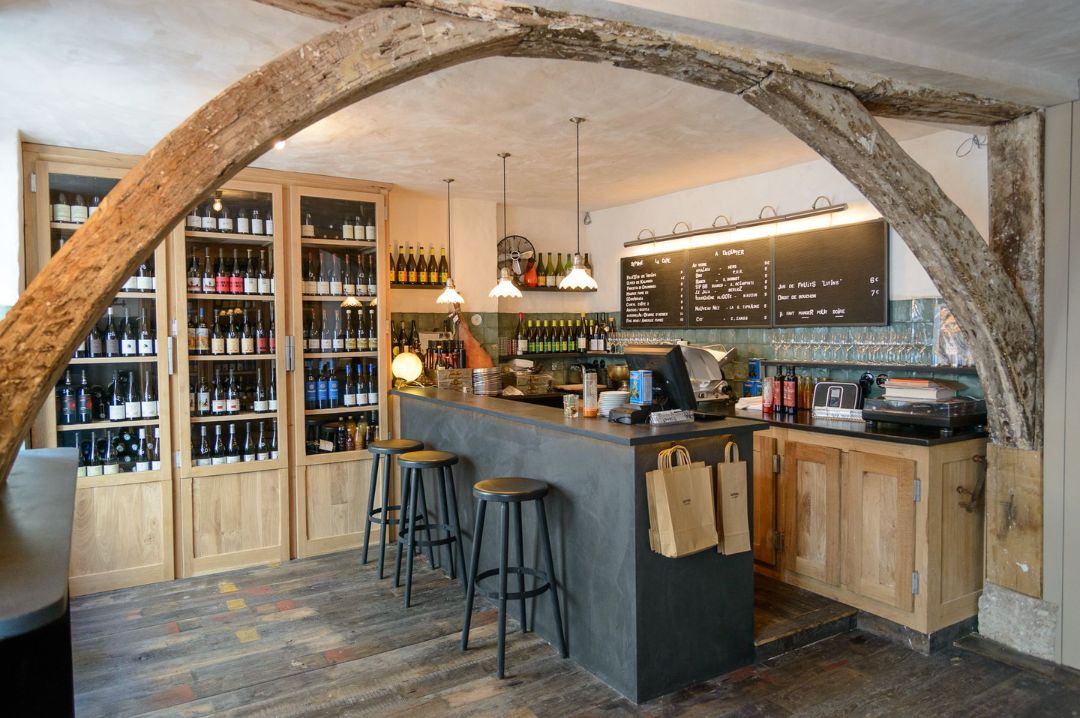 Image Source- Septime La Cave
Septime opened in 2011, but chef Bertrand Grébaut's Michelin-starred tasting menu continues to draw gourmands in large numbers. If you didn't get a reservation or are just passing the time until dinner, head over to La Cave, the restaurant's cozy satellite bar nestled into a former shoe shop.
You can see a beautiful wine cellar that specializes in natural wines and small, shareable meals. Relax at the bar and sip a biodynamic vintage (you can ask the bartenders to explain the meaning of it) but try not to overeat their delicious Ardèche sausage and toast topped with smoked butter and black truffle before your meal.
Address:
3, rue Basfroi
Paris 11
Les Trois 8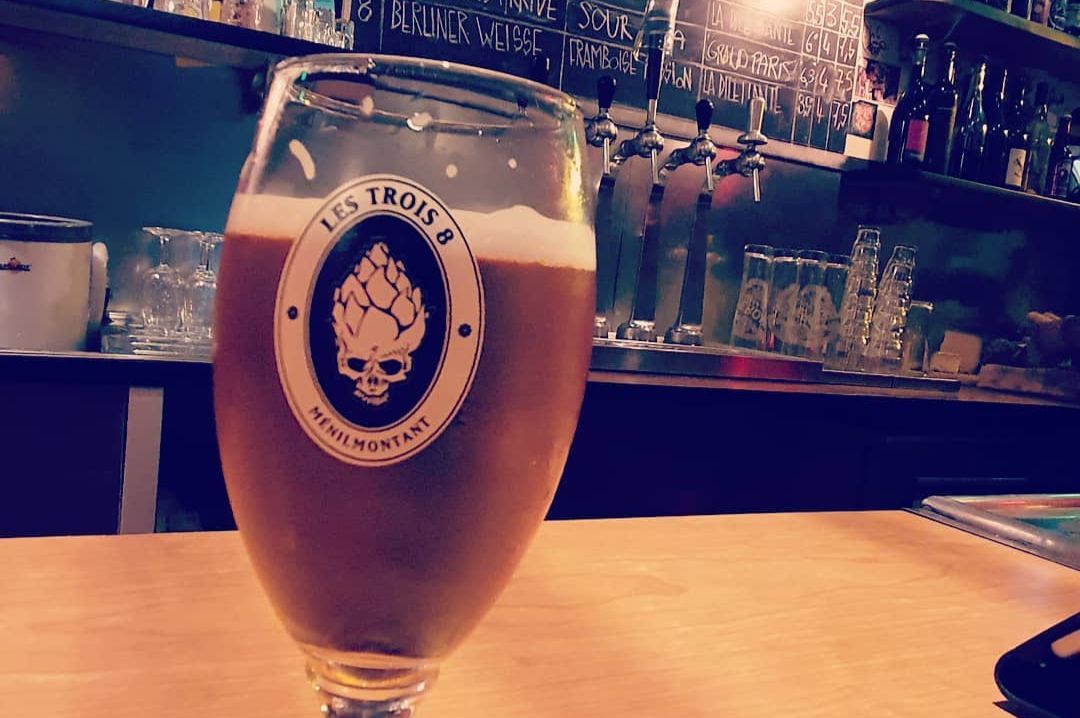 Image Source- Les Trois 8
If 16€ cocktails and fancy décor aren't your things, Les Trois 8 might be the answer. A local-heavy audience flows in and out of this hole-in-the-wall craft beer bar in the working-class Ménilmontant area. When you enter the bar you can see dark brick walls, a mixed bag of art, and a consistent punk music rotation.
You will even get eight extremely affordable brews on tap, over 100 bottled alternatives, plus a few natural wines for your IPA-averse friends on the menu.
Address:
11, rue Victor Letalle
75020 Paris
Written by Aparna Dutta, Beverage Trade Network