Ooh La La! Discovering Paris' Top Spots for Whisky Lovers
A dram comes true, we're uncovering Paris' whisky gems.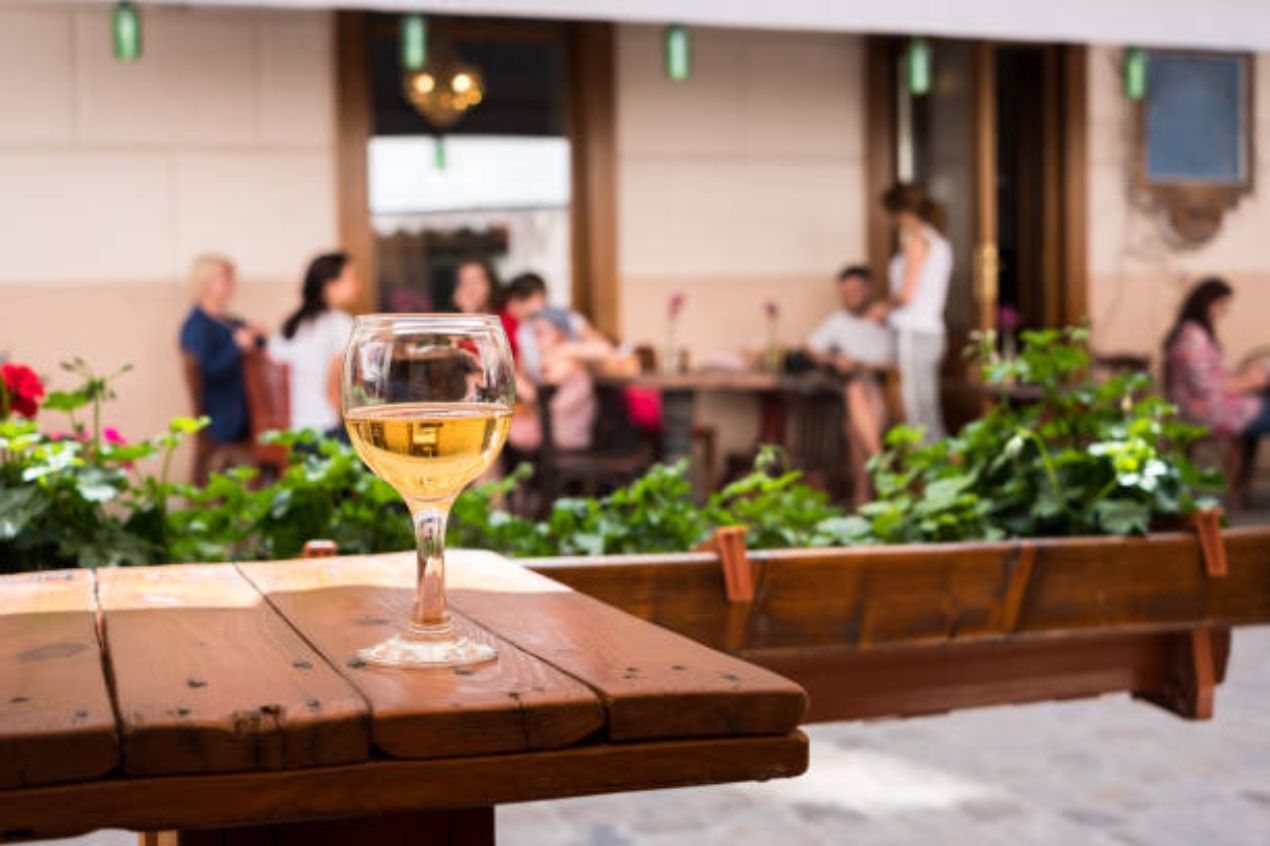 Paris may be known for its wine and champagne, but it's also a city that takes its whisky seriously. Whether you're a connoisseur looking for rare finds or a casual drinker searching for a well-crafted cocktail, there's a spot in Paris for you. From cozy bars with extensive whisky lists to elegant lounges serving creative whisky-based drinks, this city has it all. And for those who want to take their whisky experience to the next level, there are also a variety of tastings and classes available. Join us as we explore the best places in Paris to indulge in the world of whisky.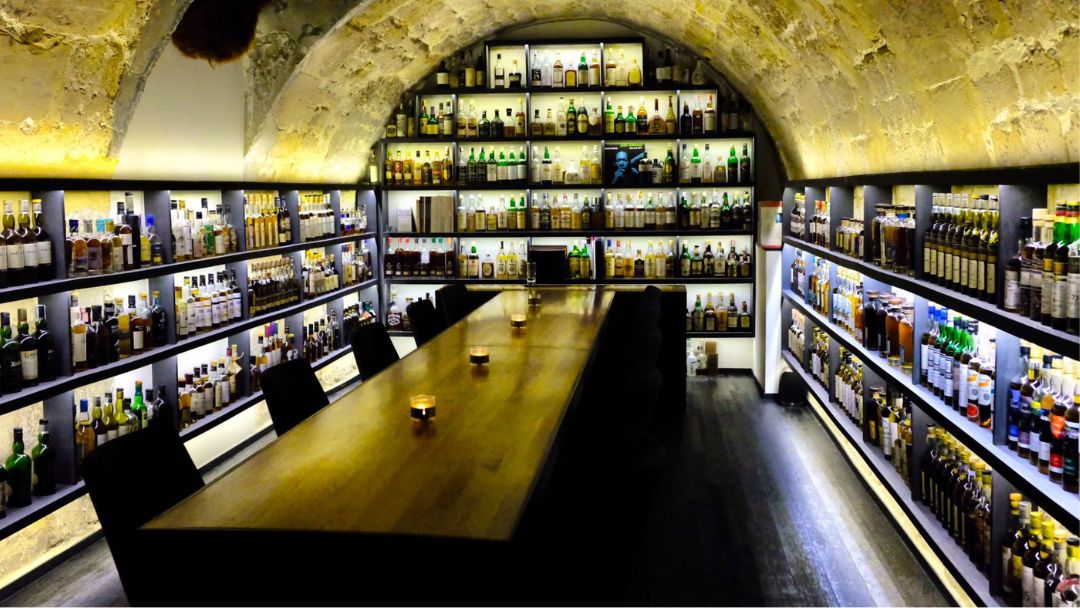 There are several different ways you could enjoy a good whisky. Whether you are someone who loves whisky tasting or someone who likes their whiskies in cocktails, The Golden Promise is the perfect place that provides whisky experiences of all kinds. Divided into two areas, they've got one space dedicated to whisky cocktails, including classics we've always known and many original creations.
The next area, known as 'heaven' within our team, is reserved for tasting the rarest of whiskies most of which are IMPOSSIBLE to find. With an impressive range of more than a thousand bottles, they've got all sorts of whiskies: single malts, pure malts, and even blended whiskies. Whisky Heaven, right here in Paris.
Address: 11 Rue Tiquetonne, 75002 Paris, France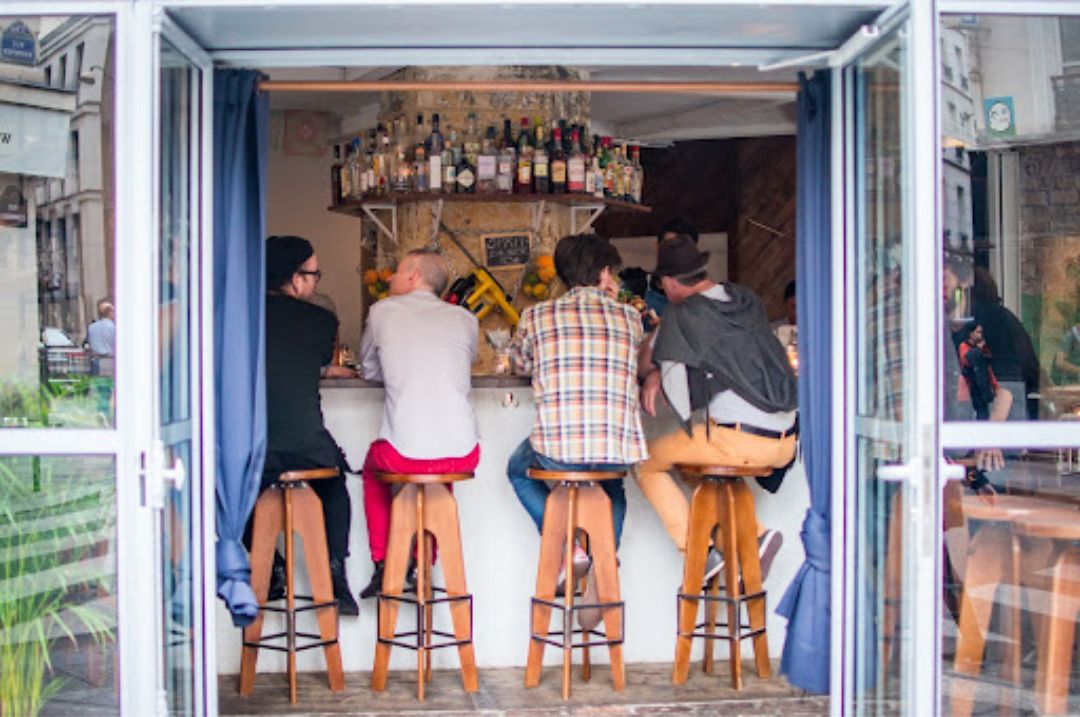 Le Mary Celeste, from the Quixotic Team that's behind other famous spots like Candelaria. When you know the team that's associated with the spot, you know you are in for something great when it comes to cocktails. They've got several unique and great-tasting craft concoctions, a testament to their love for the art of mixology. For the whisky enthusiasts out there, you must try their 'Rain Dog', a mix of Bourbon (Four Roses Small Batch), mint, and lemon. The decor, nautically inspired, resonates with the name which was derived from a ship that sailed from New York a couple of hundred years ago and was left abandoned with nothing else but alcohol. So cast your anchors, bring a couple of mates, and enjoy some of the finest whiskies you could find in Paris.
Address: 1 Rue Commines, 75003 Paris, France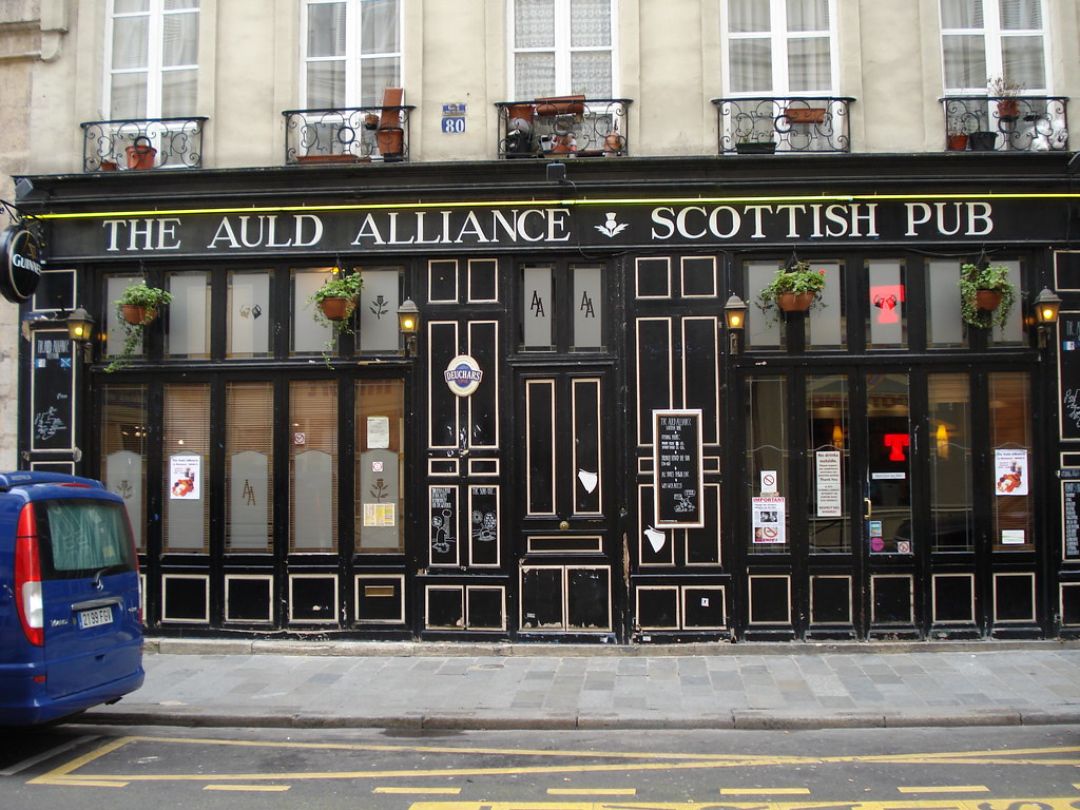 A Premier Scottish Pub in Paris. Darts, pool, football, beers, and some of the best that Scottish Whiskey has to offer. Auld Alliance boasts the largest collection of Scottish Whiskeys in Paris, with more than a hundred references and whiskies from well-known distilleries that are situated in the region. If you're looking for the typically smoky, peaty style of single malt whisky that comes from Islay or the salty, maritime influences that Highkey distilleries have in their malts, The Auld Alliance is your place to go in Paris. We guarantee you, you'll not find a better place for the true Scottish Experience.
Address: 80 Rue François Miron, 75004 Paris, France
4) Sherry Butt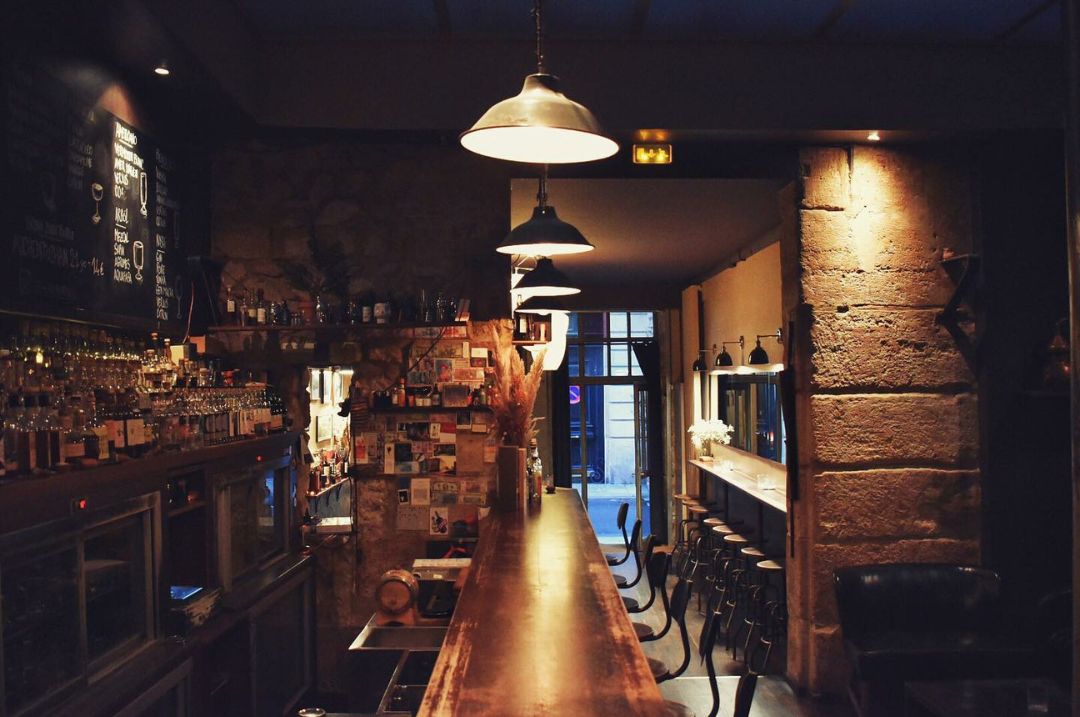 A renowned collection of Whiskies from all around the World. Dim-lighting, leather couches, huge mirrors (so you can watch yourself feel classy as you sip on a lovely Cognac), and the wonderful atmosphere of relaxing at one of the old-school New York bars that we hear about all the time! With excellent and creative cocktails on the menu, this cozy, friendly, and intimate place is a must-try simply for its extensive list of whiskies. If you're looking for the feel of a speakeasy from days long gone as you sip on a beautiful glass of Japanese whisky, Sherry Butt is the right spot for you.
Address: 20 Rue Beautreillis, 75004 Paris, France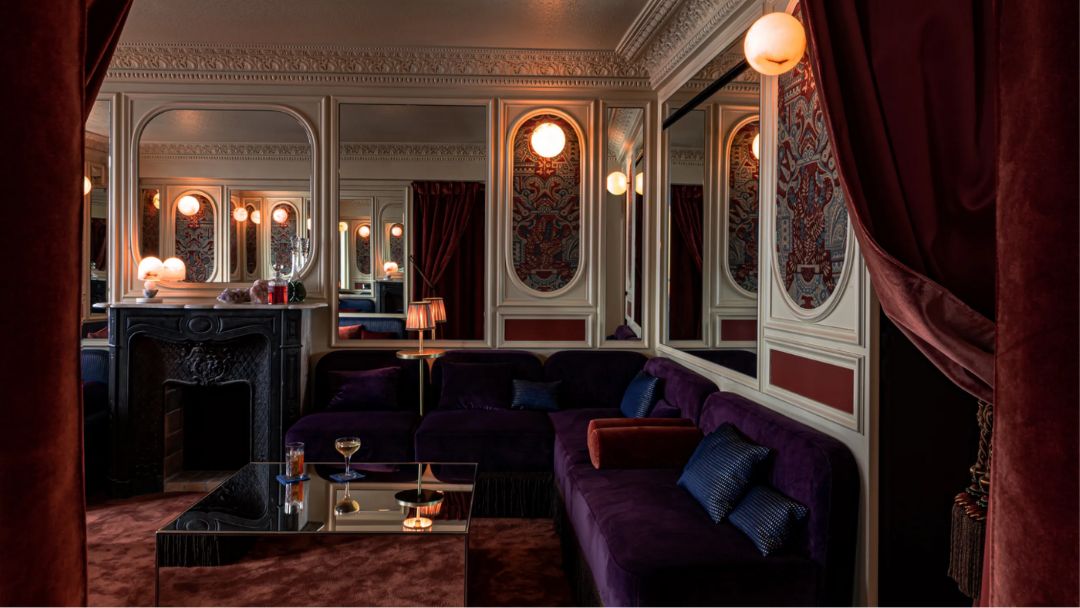 Parisians who love a good cocktail have definitely heard of Prescription Cocktail Club. While sipping on a good whisky remains a top priority, why not do it with a wonderful atmosphere? After going through renovations the place has transformed into a Cosmic Theatre, with just the right vibe for all your cocktails that are sipped well into the night. Celestial Atmosphere has innovative cocktails, their cocktail menu was designed with high expectations that of course got met. Otherworldly, is the best way to describe this experience. So make your way, get yourself a cocktail to sip on, and enjoy what we can only describe as a cosmic journey of flavors.
Address: 23 Rue Mazarine, 75006 Paris, France
Ever since it was founded in 1956, La Maison du Whisky has always supported the development of French Whisky and the spirits market. Over the years LMDW has grown itself to great heights and its collection of whiskies from all around the world only impresses enough to be part of the journey! The Escape Whisky has been THE meeting spot for adventurous whisky lovers and experienced connoisseurs for decades. You get to choose from thousands of different products based on your mood, whether it is an American Single Barrel or an Irish pure pot still. Get yourself a chance to access the wide range of whiskies LMDW has to offer and make your way to The Escape Whisky.
Address: 20 rue d'Anjou, 75008 Paris, France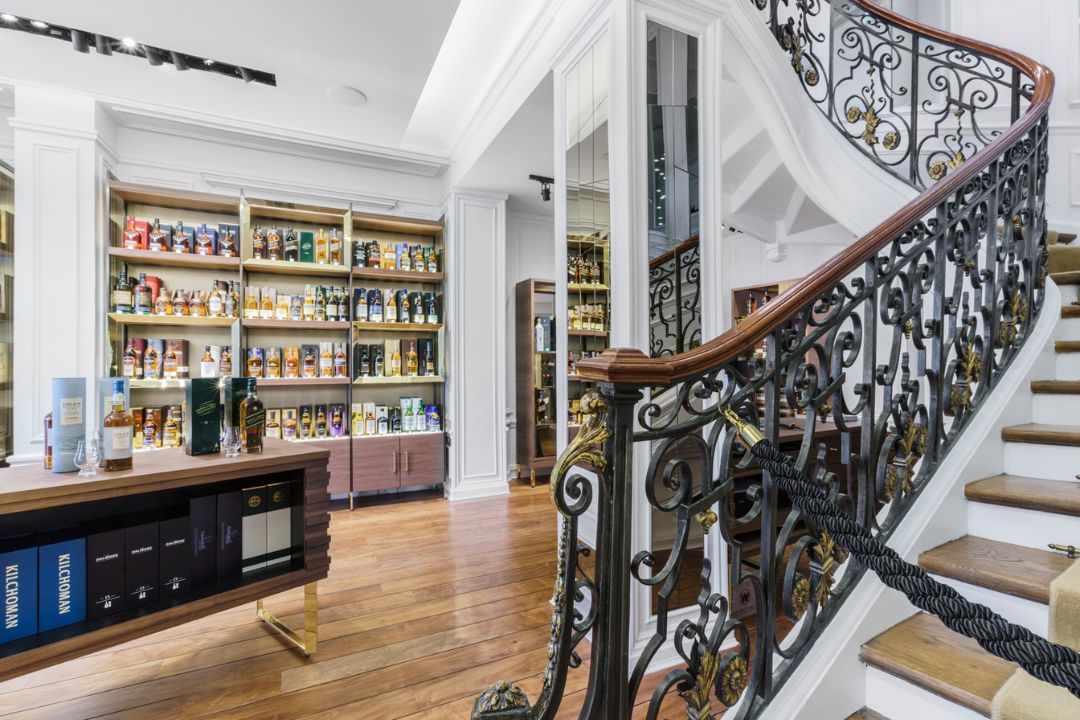 Got a group full of whisky lovers and enthusiasts? Tastings are your way to go. The Whisky Shop is an unmissable place for whisky tastings. They organize different types of events for all sorts of customers whether you are an enthusiast or a neophyte. Book a private tasting with a group of friends and experience a tailor-made group session dedicated especially to you by some great whisky experts. They also offer a "whisky masterclass" for those among you who would like a more educational experience. One of the top places in Paris if you've got a group super interested in having the proper whisky-tasting experience.
Written by Jason Shepherd, Beverage Trade Network