Natural wine bars in Paris worth the visit
Looking for natural wines around the city? Here are some spots you have to check out!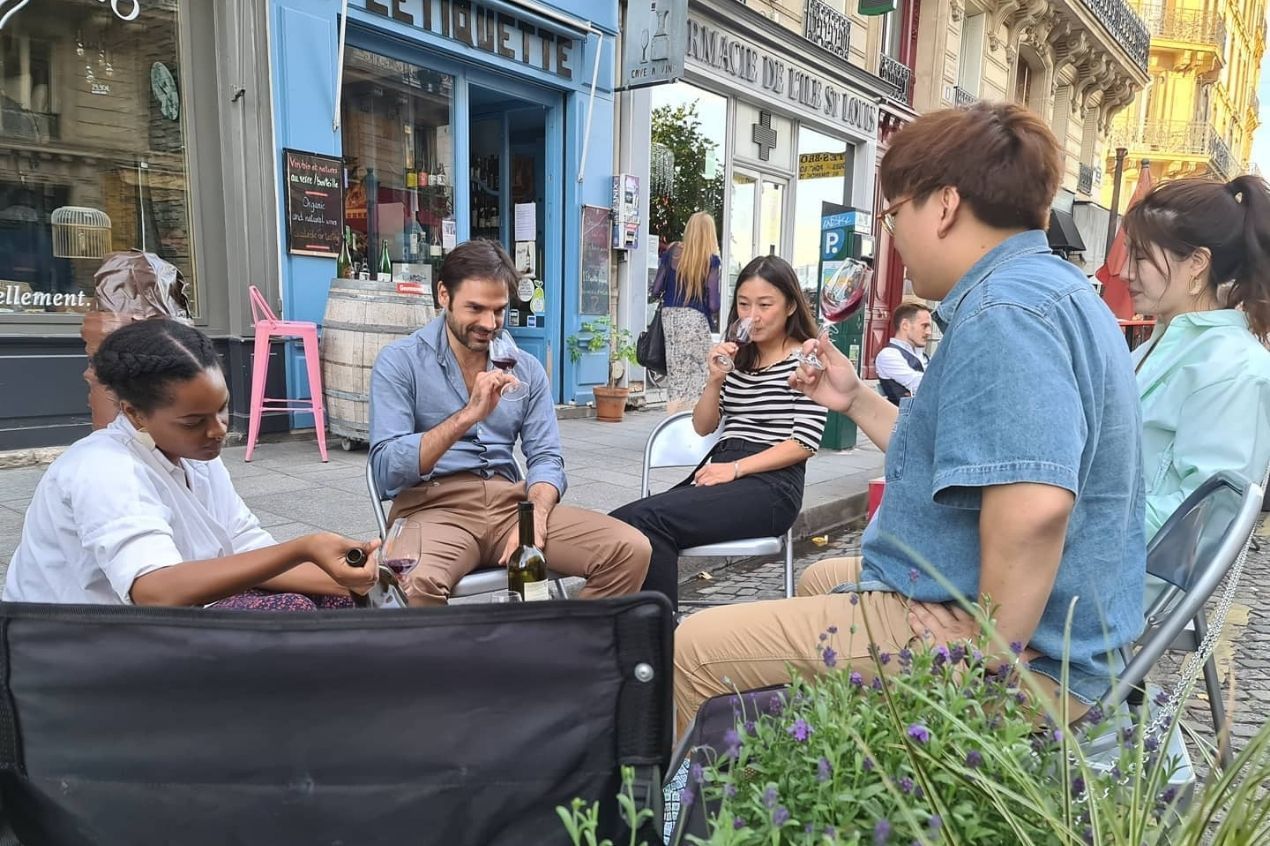 Acclaimed highly for her natural wines, Paris dominates the vin vivant (living wine) culture around the globe.
While you are visiting Paris for its iconic Eiffel Tower, art locales, and French culture, there are ample wine bars you will trample across whilst sightseeing. We bring to you a list of bars in Paris that offer a selection of fine natural wines.
Le Bistrô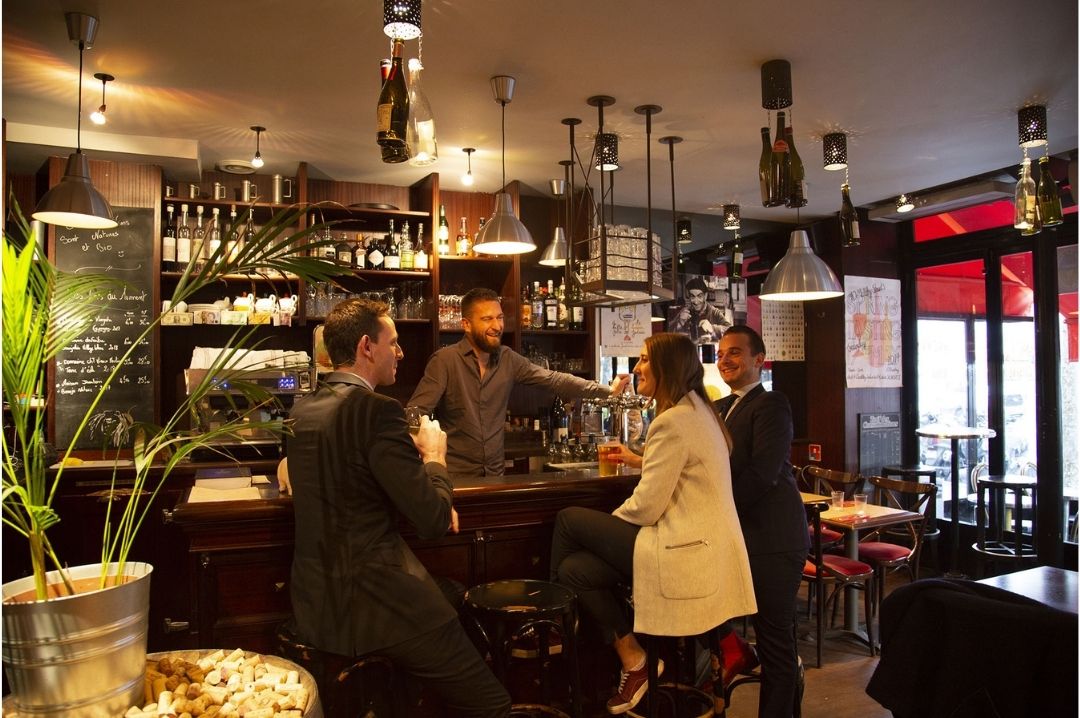 Tom entertaining the guests at the bar, Source: Website
Acknowledging the effort of winemakers in crafting nature-friendly wines, Le Bistrô keeps a full collection of red, white, sweet, bubbly, and rosé wines. Some popular ones are the Château Moulin "Cuvée Piverts" 2015 (Bordeaux), the impatient Domaine La Croix Montjoie 2017 (Burgundy), and the lover Domaine Galaup 2008 (Gaillac) - served both by the glass and bottle. The bar also offers popular cocktails like mojito, caipirinha, cosmopolitan, margarita, and spritz - so there's a little something for everyone here.
Location - 102 Av. des Ternes, 75017.
Timings - 10 am to 3.30 pm, 5.30 pm to 1.30 am (Monday to Thursday)
10 am to 3.30 pm, 5.30 pm to 12 am (Friday)
Closed (Saturday to Sunday)
L'Etiquette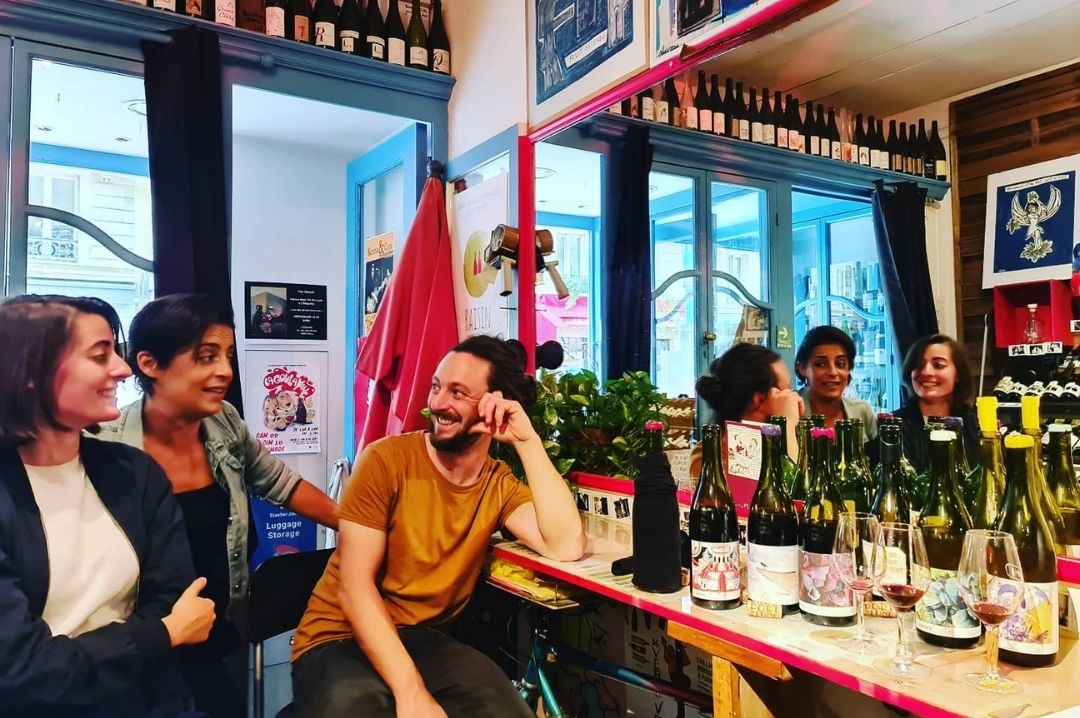 Wine tasting at L'Etiquette, Source: Facebook
Standing by their motto 'Drink Well, Drink Healthy', L'Etiquette houses organic, natural, and sulfate-free wines from different regions of France. The region specific wines include the likes of Château Vieux Mougnac, Domaine de Sentout, Gombaude Guillot, Graves de Viaud, La Fleur Garderose, and others from Bordeaux. Guillot Julien, Moreau-Naudet, Rateau, and more hail from Burgundy. Sign up for one of their wine tasting events, where you will get to taste different varieties of natural wines and one conventional wine to note the differences between the two. The session costs €30 per person, encouraging participation for all.
Location - 10 Rue Jean du Bellay, 75004.
Timings - 2 pm to 10 pm (Monday)
11 am to 10 pm (Tuesday to Sunday)
Aux Deux Amis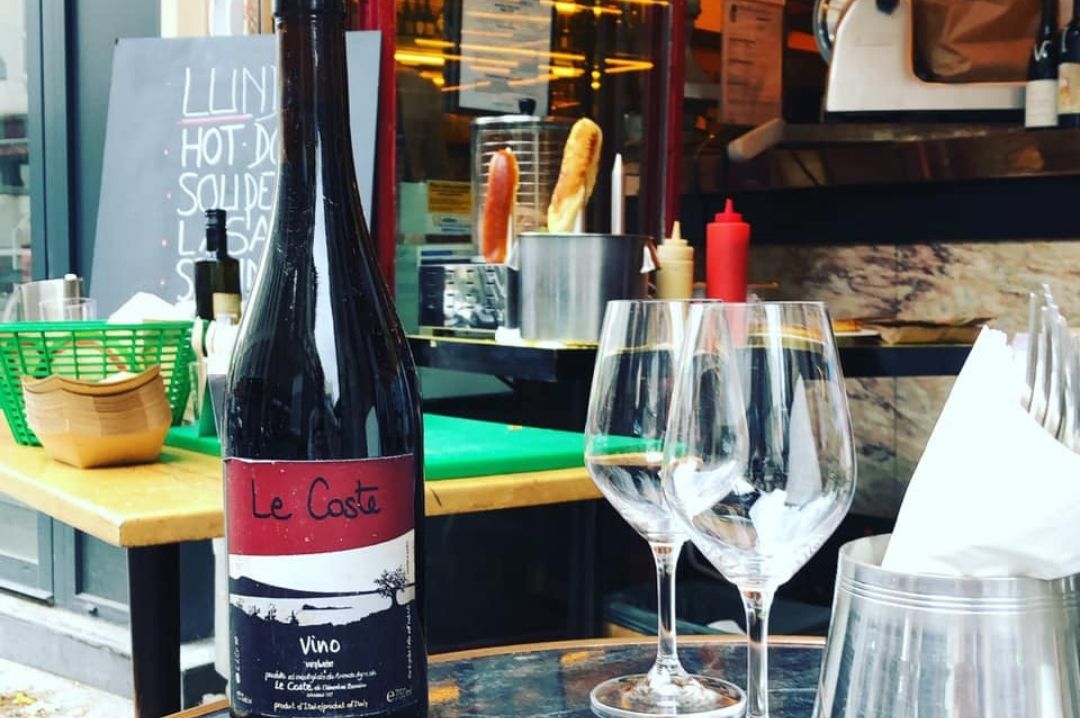 Natural wine bottle served sat the table, Source: Facebook
Loved dearly by Parisians, Aux Deux Amis is a tapas bar with vintage interiors, inviting patrons to vibrant evening parties. The bar has a rotating list of natural wines from around the country, like Loire Gamay from Thierry Puzelat (€6 by the glass), Burgundy Melon from La Soeur Cadette (€7 by the glass), and Morgon from Jean Foillard (€36 by the bottle). Apart from their wine servings, the chef puts up small plates in the evening such as risotto with clams and dill, fried veal sweetbreads with a tamarind sauce, and the Skate with a beurre blanc sauce and mashed potatoes to pair with your pour.
Location - 45 Rue Oberkampf, 75011.
Timings - Closed (Sunday to Monday)
12.30 pm to 12 am (Tuesday to Saturday)
La Quincave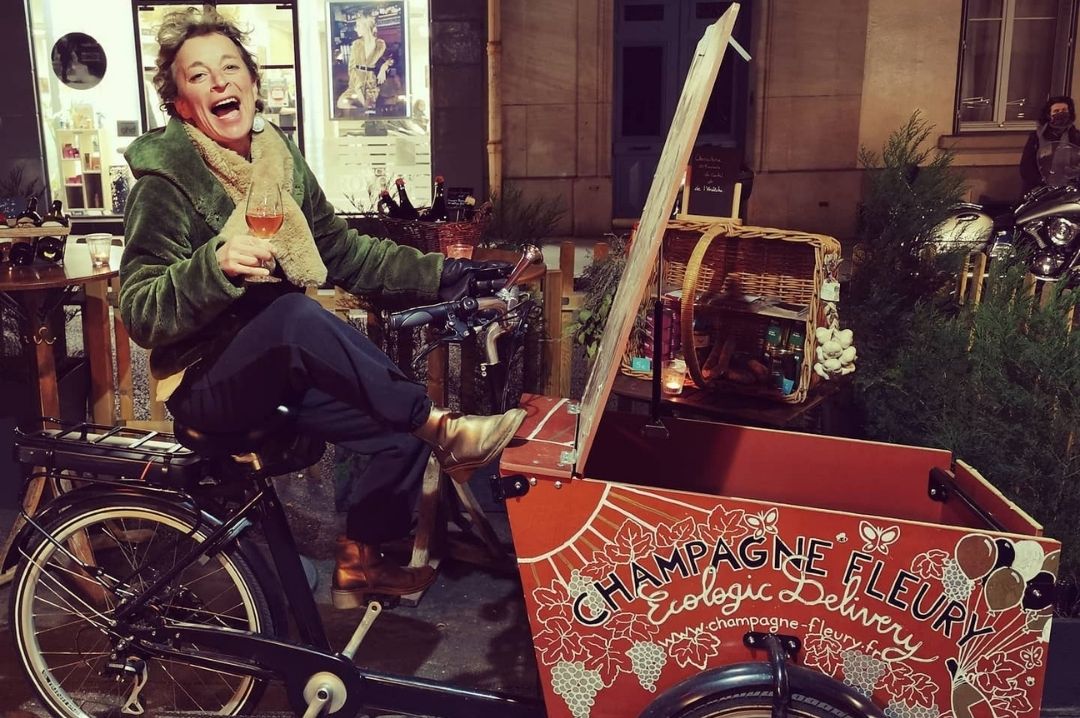 Fleury Champagne delivery cycle, Source: Facebook
The wine cellar and bar bring together winemakers and drinkers with its enclosed setting. La Quincave has a small world of its own with the staff and customers knowing each other well, natural wines flowing into glasses, and lively chatter echoing. We suggest you go have a look yourself and discover natural wines such as Sansordonannance, Ce Blanc, Brouilly, Fleury, and others. Watch out for cute delivery cycles running around La Quincave to catch up with natural wines flooding the vicinity.
Location -17 Rue Bréa, 75006.
Timings - Closed (Sunday to Monday)
11 am to 1.30 pm, 5 pm to 7 pm (Tuesday to Friday)
11 am to 7 pm (Saturday)
Septime La Cave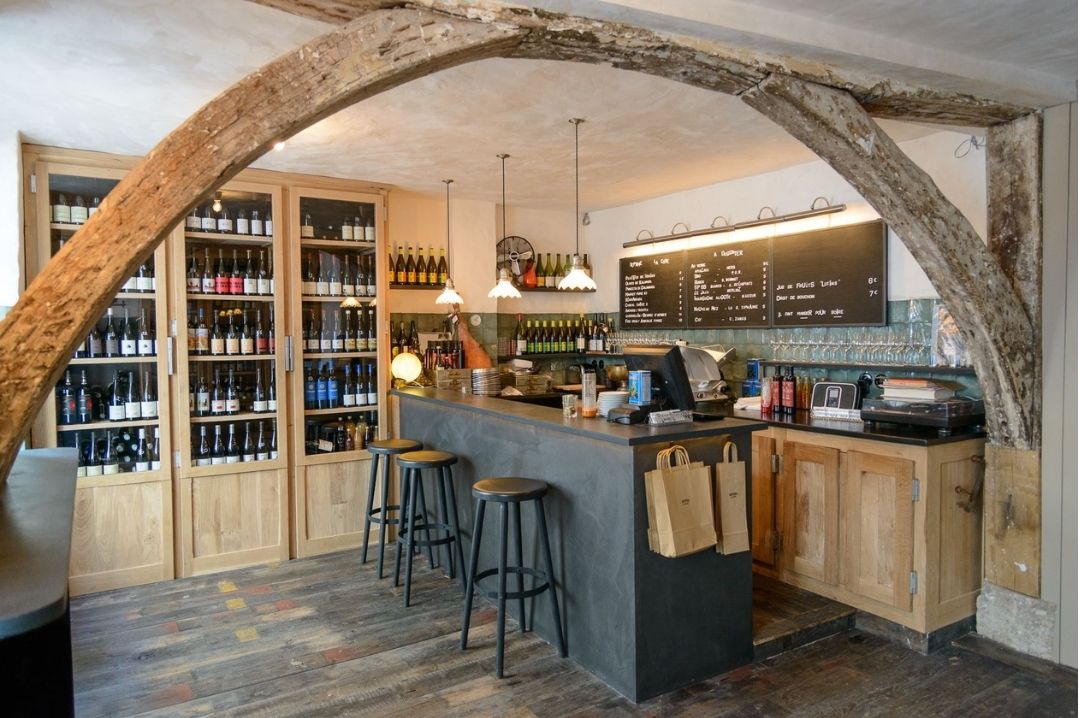 Bar at Septime La Cave, Source: Facebook
Always well stocked with natural wine options, don't forget to try the vin orange (skin contact white wine) when you hit the bar at Septime La Cave. With the liberty to either sit for dining or hop around exploring by the glass wine collection, your time at Septime La Cave will fly by in an instant. The bar is also loaded up on Manu Lassaigne Les Vignes de Montgueux.
Location - 3 Rue Basfroi, 75011.
Timings - 4 pm to 11 pm (Monday to Sunday)
Le Saint-Sébastien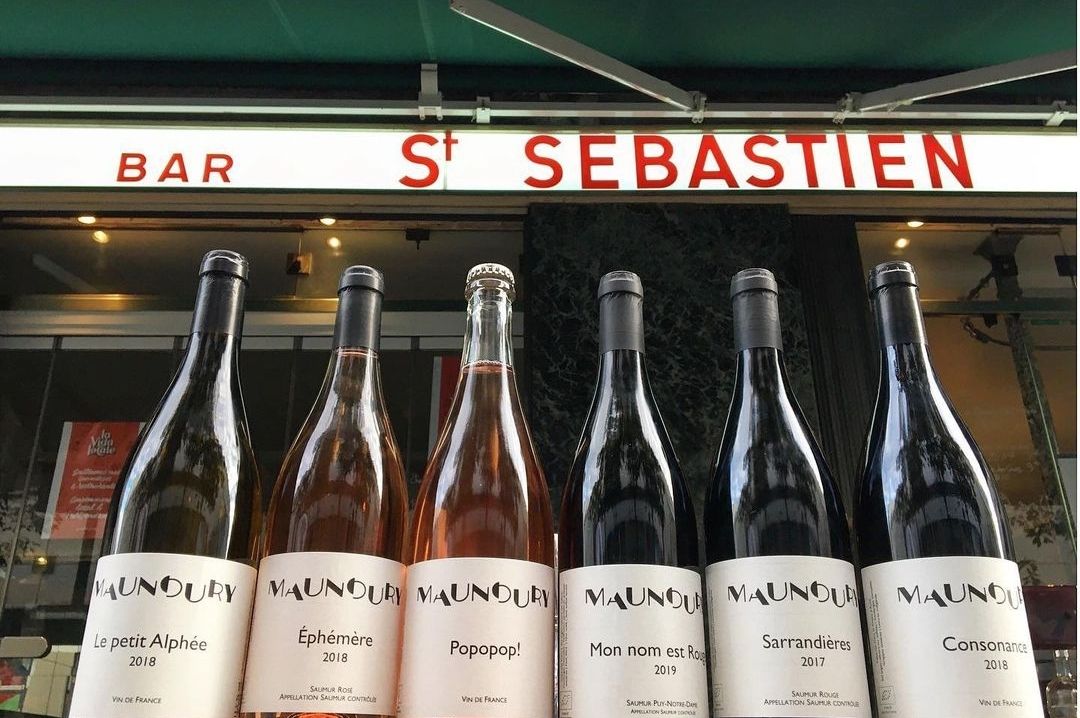 Fresh natural wines lined up outside Le Saint-Sébastien, Source: Instagram
With a modern cuisine menu and 400 references of classic and natural wine offerings, Le Saint-Sébastien offers some delicious small plate meals to accompany your choice of wine. Some notable mentions from Bordeaux are Château de Millery, Cassini, and Antoine Arena. The humongous wine menu covers red, white, rosé, champagne, and other kinds from different regions of the world.
Location - 42 Rue Saint-Sébastien, 75011.
Timings - Closed (Sunday to Monday)
6 pm to 11 am (Tuesday to Saturday)
La Buvette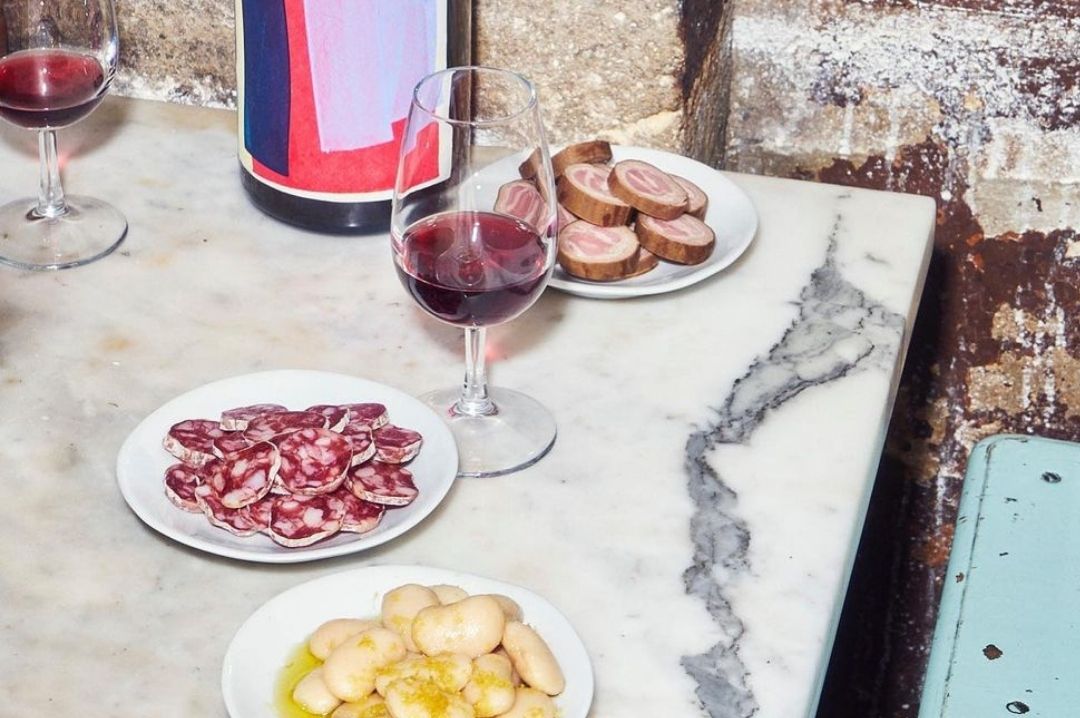 Red wine with white beans, terrine, and andouille sausage, Source: Instagram
La Buvette is stylish and unique in its own manner, offering wines like Alsace's Jean-Pierre Riestch and Sologne's Julien Courtois to go with small plate dish options such as white beans, andouille sausage, and terrine. You will need to be quick in occupying one of the only four tables placed in the small wine bar, but don't worry because they don't run out on natural wines.
Location - 67 Rue Saint-Maur, 75011.
Timings - Closed (Monday to Tuesday)
5 pm to 11 pm (Wednesday to Thursday)
2 pm to 10.30 (Friday)
12 pm to 11 pm (Saturday to Sunday)
Header image- L'Etiquette, Source: Facebook.