€5 cocktails around Paris
Looking for a prime drinking spot in Paris without burning a hole in your pocket? We have 7 for you!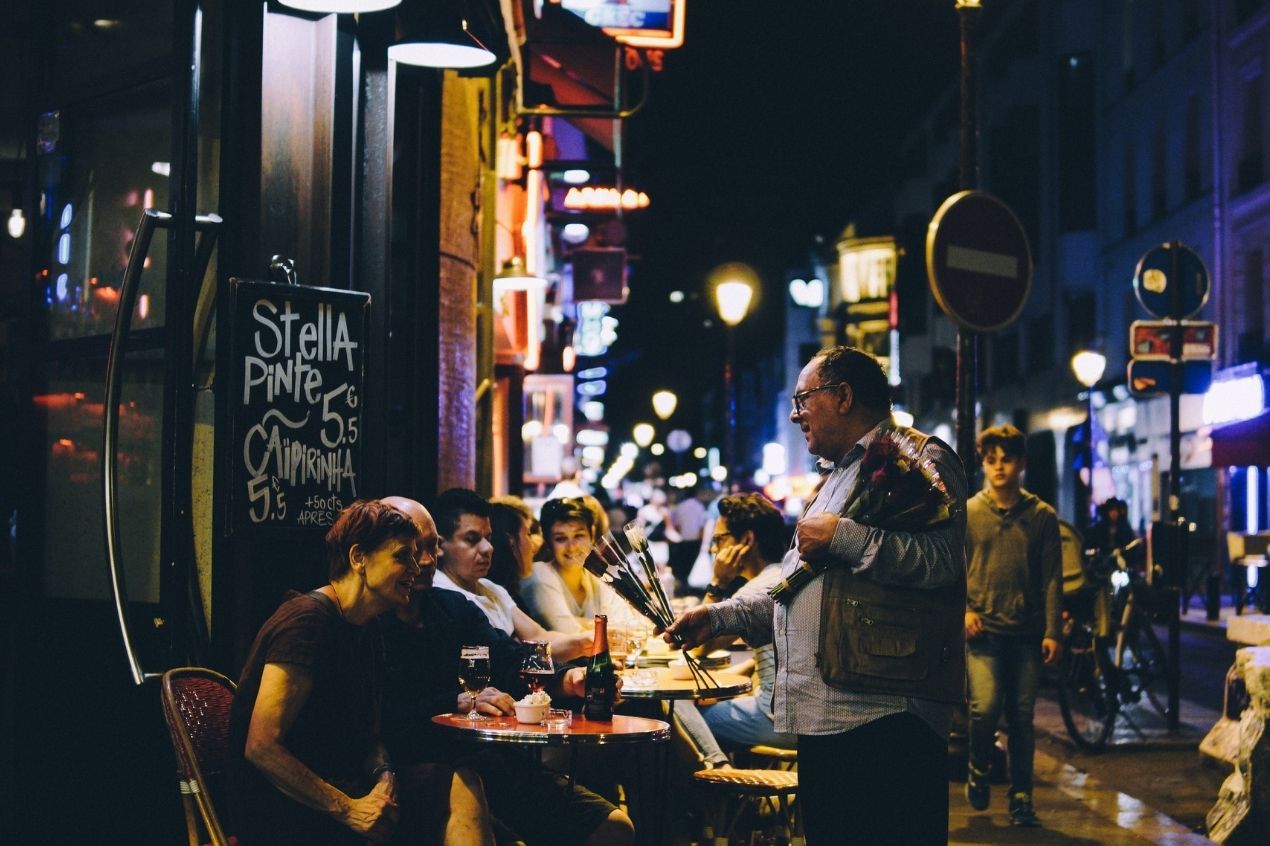 Finding cheap anything in Paris is not an easy task. But among the €15 cocktails and high-end wine bars gracing the city, there are a few gems serving drinks that aren't too heavy on the wallet. If you're looking to save a few euros but still enjoy yourself in true Parisian style, these bars and pubs are the best places to be.
Le Cristal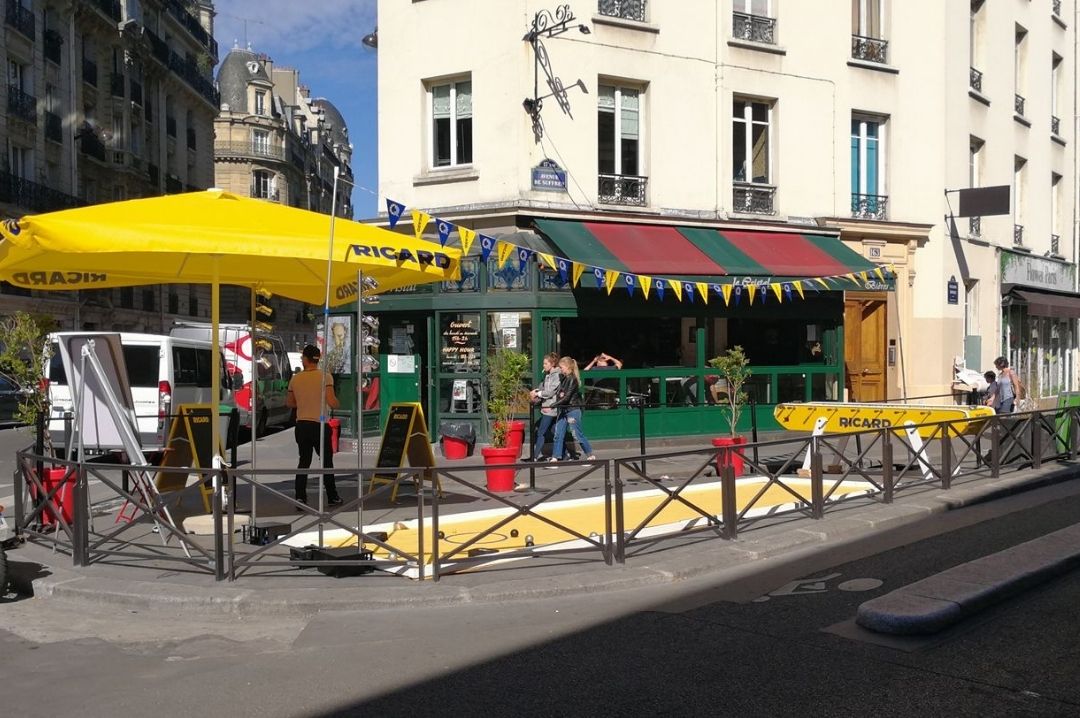 Le Cristal, source: Facebook
Located in the 15th arrondissement, Le Cristal is known as one of the cheapest drinking spots in Paris. The bar attracts a young crowd, perfect for mingling and meeting new people. During regular hours, you'll pay just €4 for a pint compared to the regular €7 at other bars, and during happy hours, the prices drop down to €2 a pint. Happy hours are from 7 pm to 9 pm every day. Apart from beer, the bar also serves a range of cocktails and wines. If you're looking to grab a bite with your drink, we recommend the pomme frites (fries).
Where - 163 Av. de Suffren, 75015
Timings - 3 pm to 2 am (Everyday)
Au Taquet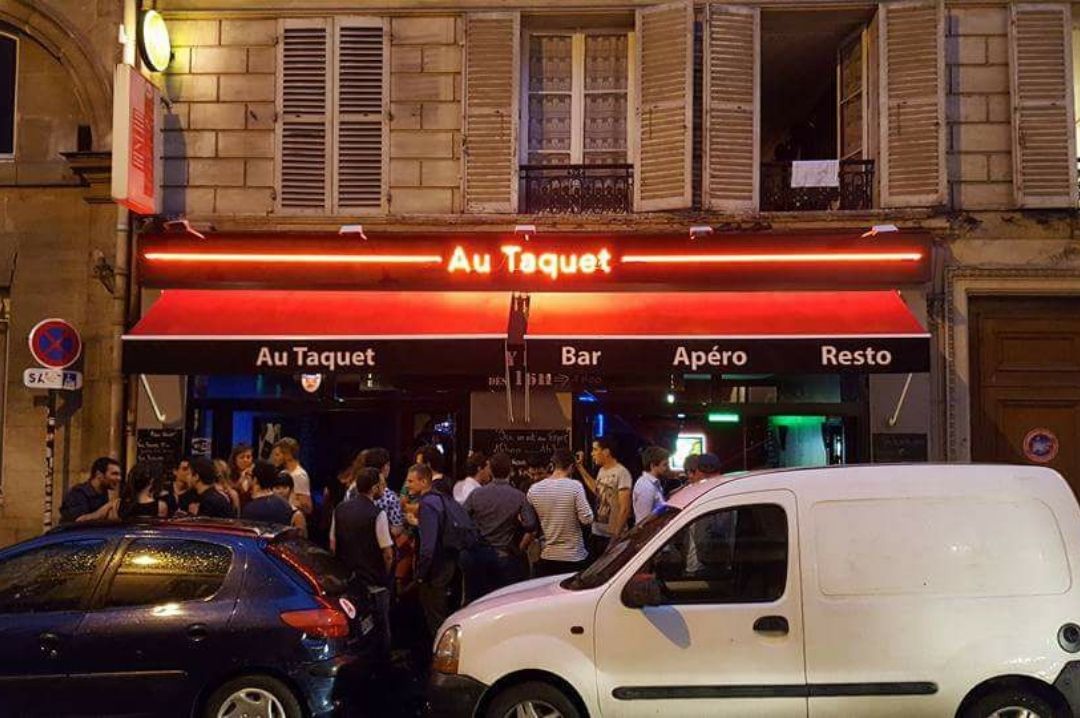 Au Taquet, source: Facebook
Sporting a countryside atmosphere and an almost always full terrace, Au Taquet welcomes patrons with open arms and €4 cocktails. Yes, you read that right. If you don't want to wait in line, we recommend getting there early in the evening. Pair your drinks with a small, yet delectable list of tapas, including burgers, grilled cheese, and fries.
Where - 19 Rue Bleue, 75009
Timings - 4 pm to 2 am (Everyday)
Closed on Sundays
Stolly's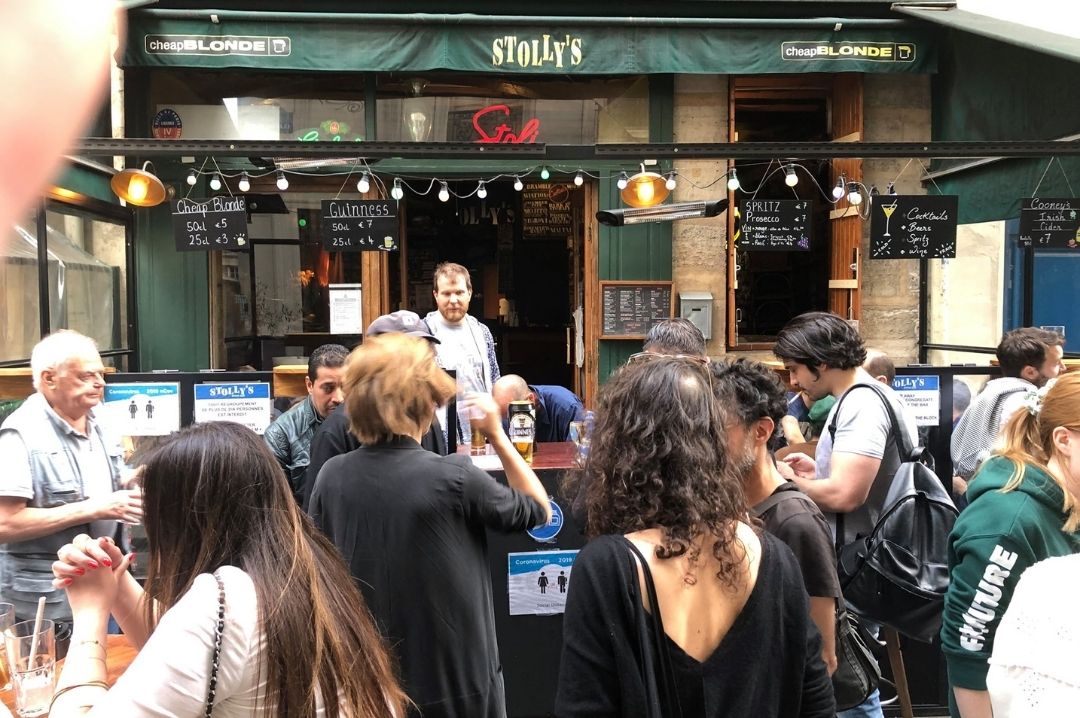 Stolly's, source: Facebook
Resting in the center of Marais, Stolly's has been serving locals and tourists since 1991. The bar is known for its €8/€9 cocktails, as compared to the €14/€15 cocktails you'll find at similar places. Order one of your favorite classic cocktails, from a margarita, negroni, whiskey sour, to an old-fashioned. Or try the Her Majesty made with vodka, Aperol, passion fruit purée, and lime. Stolly's also serves up a range of beers on tap, in bottles, and has a limited but satisfying wine menu.
Where - 16 Rue Cloche Percé, 75004
Timings - 4:30 pm to 1:30 am (Everyday)
Chez Marie
Chez Marie, source: The Restaurant Guru
€4/€5 cocktails and €2.50 pints along with a football game are just what you need, especially with Premier League season coming up. The atmosphere is more dive bar-like, and during the summer Chez Marie pulls out their outdoor seating right on the pathway - so you can enjoy your drinks and the view of the area.
Where - 219 Rue Saint-Maur, 75010
Timings - 6 pm to 2 am (Everyday)
Le Bar Dix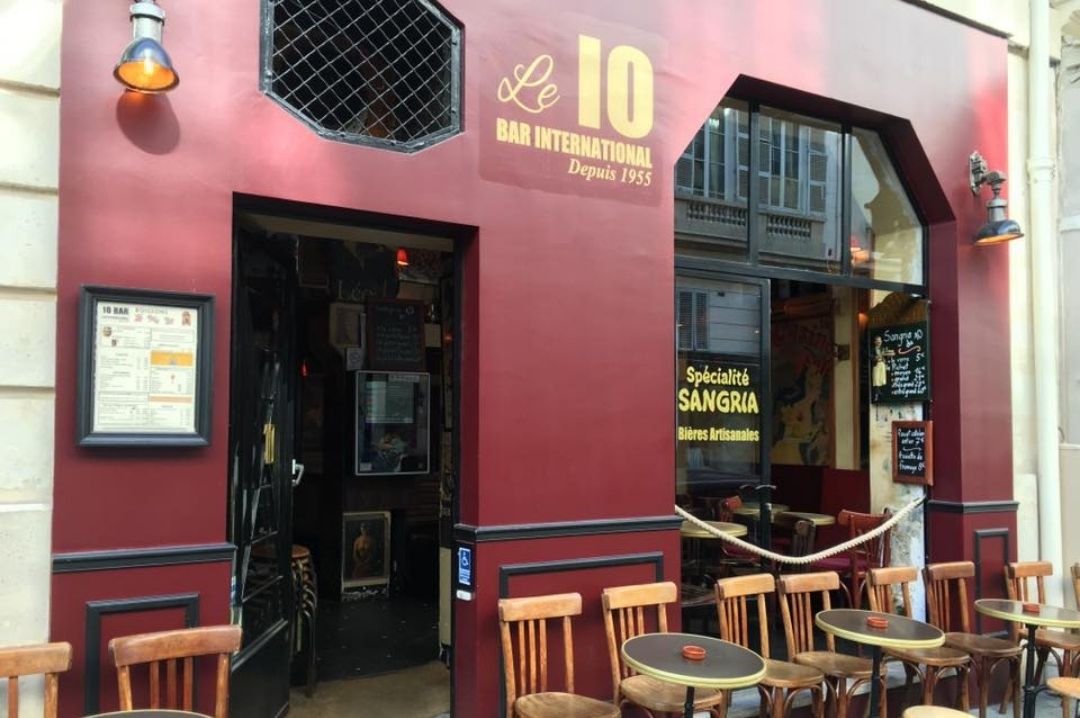 Le Bar Dix, source: Facebook
This small, sangria dive bar is the ideal spot to hide out from the busy streets of Odéon. Expect pitchers of very cheap but very delicious sangrias moving around in a 1940s vintage vibe setting. Order your sangria by the glass or by the pitcher. Popping in during the colder months? Don't forget to order a glass of their signature mulled wine. Le Bar Dix also serves beers and wines for under €4, and a pitcher of sangria to-go costs only €15.
Where - 10 rue de l'Odéon, 75006
Timings - 5:30 pm to 12 am (Everyday)
Objectif Lune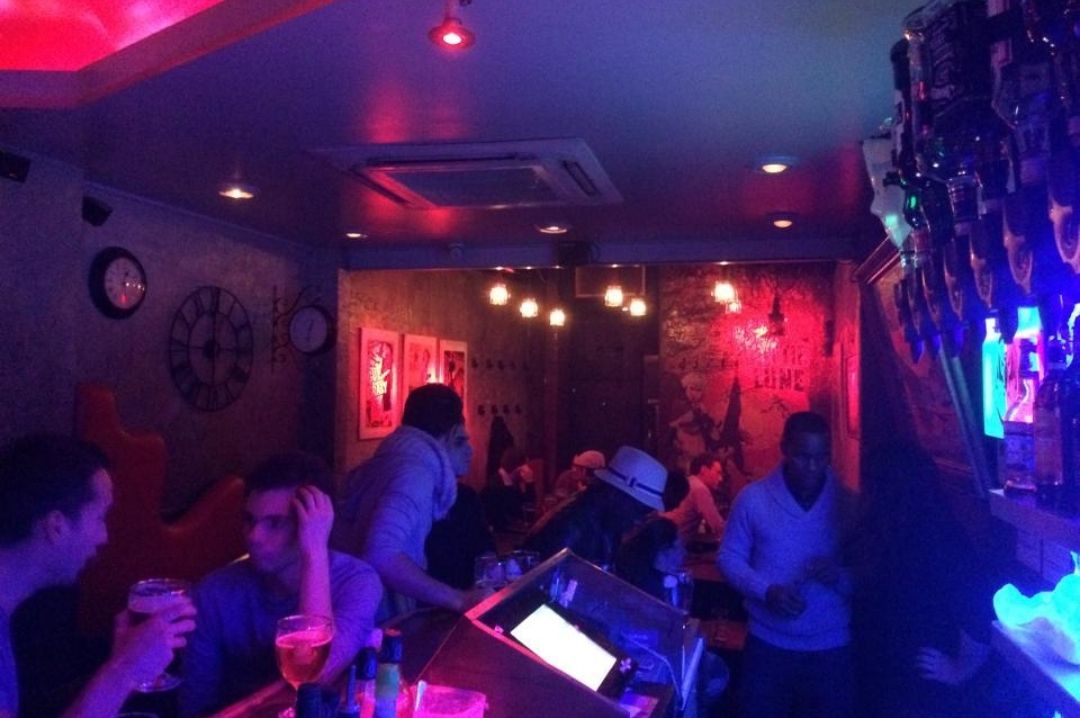 Objectif Lune, source: Facebook
Set in the heart of the 11th arrondissement, Objectif Lune is known for its extra-generous happy hours from 6 pm to 10 pm (for cocktails) and 6 pm to 1 am (for beers). All cocktails on the menu drop down to €4 and beers are served at €3. We love the bar's signature cocktail, Objectif Lune, made with Tiscaz tequila, grapefruit juice, orgeat syrup, and Curaçao liqueur. During regular hours, all cocktails are only €6.50. The cherry on top, the Jagermeister shot is only €3.50 during regular hours!
Where - 19 rue de la roquette, 75011
Timings - 5:30 pm to 5 am (Sunday to Thursday)
5:30 pm to 6 am (Friday and Saturday)
Le Pantalon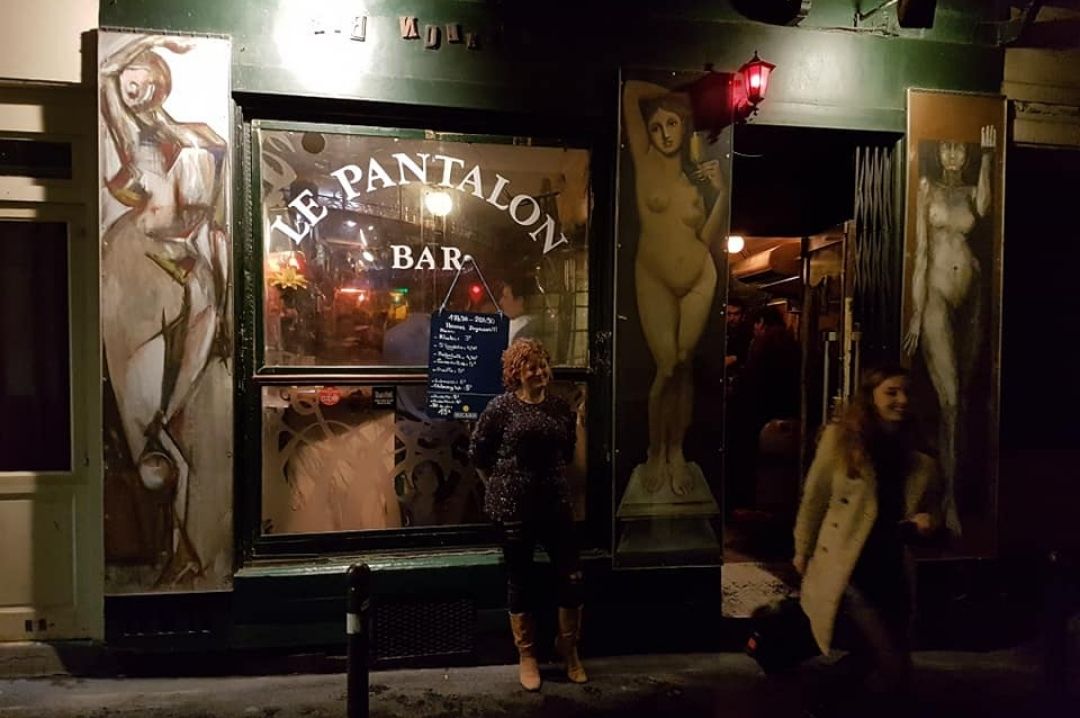 Le Pantalon, source: Facebook
Before turning into a bar serving €3 beers, Le Pantalon was one of the biggest brothels in Paris. The walls are decorated with pictures of nude women, and the crowd is a mix of locals and internationals. Groovy music and a friendly atmosphere makes this bar a great place to stay until the wee hours of the night..
Where - 7 Rue Royer-Collard, 75005
Timings - 5:30 pm to 2 am (Everyday)
Header Image: Photo by Yannis Papanastasopoulos