Wine and Cheese Pairings you have to try!
Commonly paired together, wine and cheese have a special relationship and we're ready to embrace it!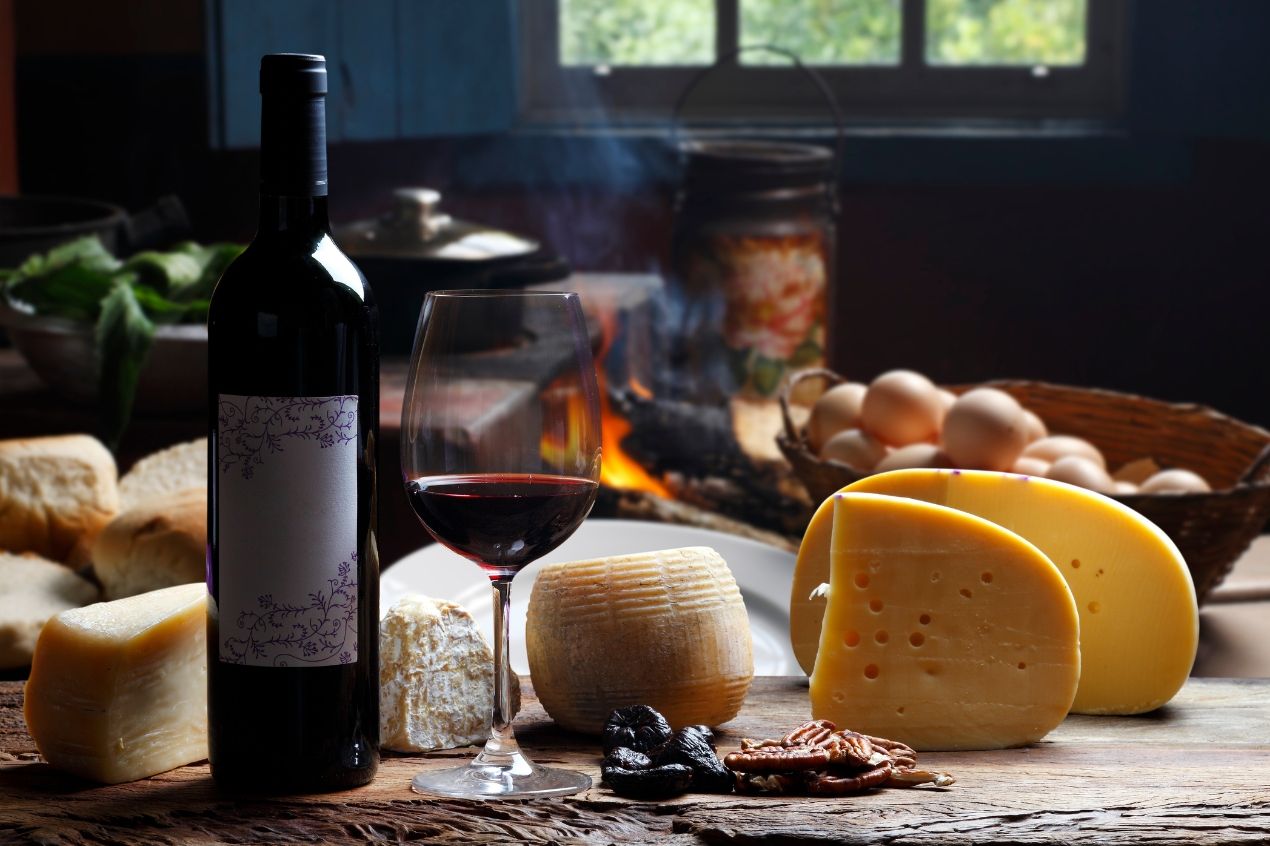 Wine and Cheese, name a more iconic duo, we'll wait. But then again, there's so many different varieties of cheese and wine varietals, the question arises, do all types of wine and varieties of cheese go together every time? The rough truth, simply put, is no. There's hard cheeses that pair best with Cabernet Sauvignon, Zinfandels and Pinot Noirs. Champagnes, Rieslings and Merlots are best paired with soft cheeses on the other hand! Flavours and Intensity of both the cheese and the wine also come into play, so it's bound to get super confusing.
While everyone has their own preferences and you can make your own favourite pair, we have some tried and tested wine and cheese pairings that are just great. If you find yourself in Paris buying some fancy cheese, we suggest you accompany your tasting experience with some of Paris Wine Cup's winning wines from 2022.
1. Malbec: Gouda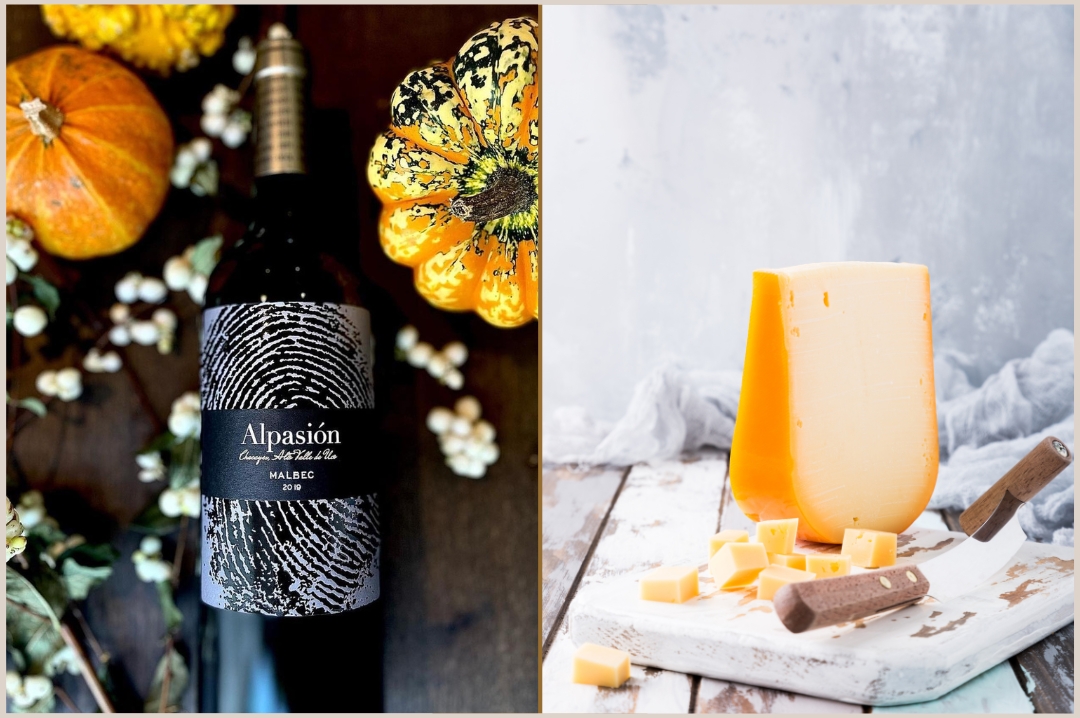 Life's gouda when you've got a bottle of great Malbec and some Gouda Cheese to pair it with! Star at Paris Wine Cup: Alpasión Wine's "Alpasión Malbec" winner of both, a Gold-Medal and also Best in Show by Country (Argentina) would make it to the top of our suggestions for Malbecs to go with some gouda cheese. You could also compliment the aromatic flavours of a Malbec with some Edam. Malbecs' are known to be a good pair with different kinds of food, an affordable and delicious substitute for the Merlot of Cabernet Sauvignon.
2. Riesling: Blue Cheese/Raclette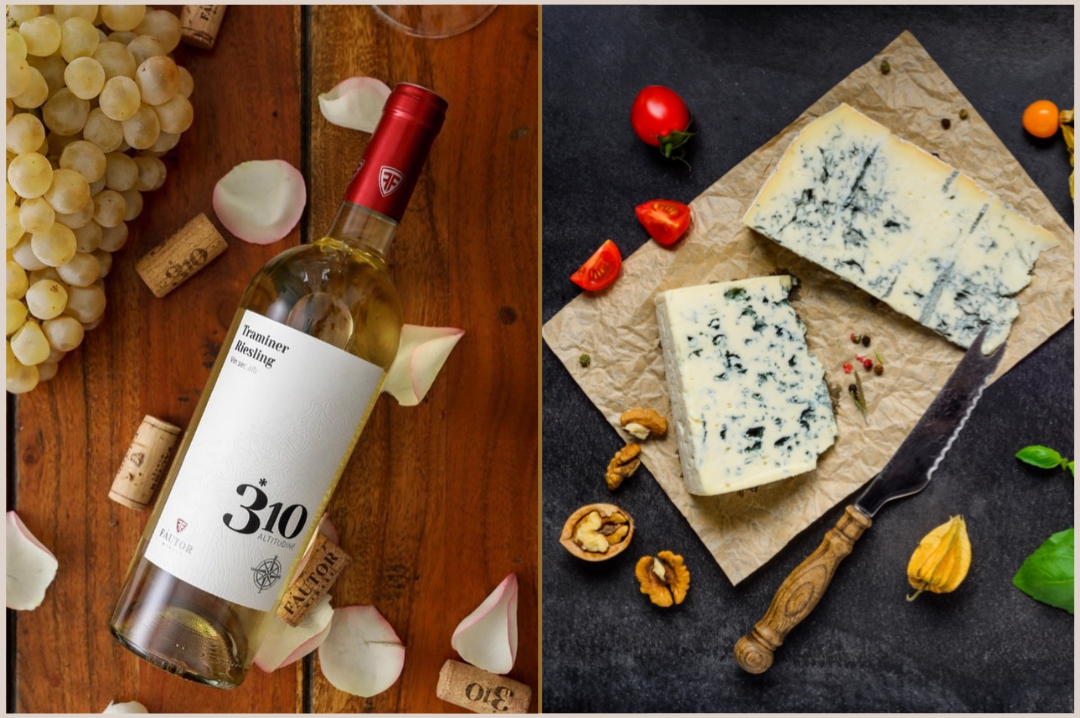 Riesling, a white grape variety of wine originated in the Rhine region, is usually highly acidic which makes the wines wonderfully delicious and fresh. You can pair riesling wines with some raclette or the (in)famous blue cheese. Fautor Winery's "310 Altitudine Traminer - Riesling" would perfectly substitute the sharp and usually salty flavour of blue cheese, which can sometimes also be sweet!
3. Pinot Noir: Cheddar/Gruyere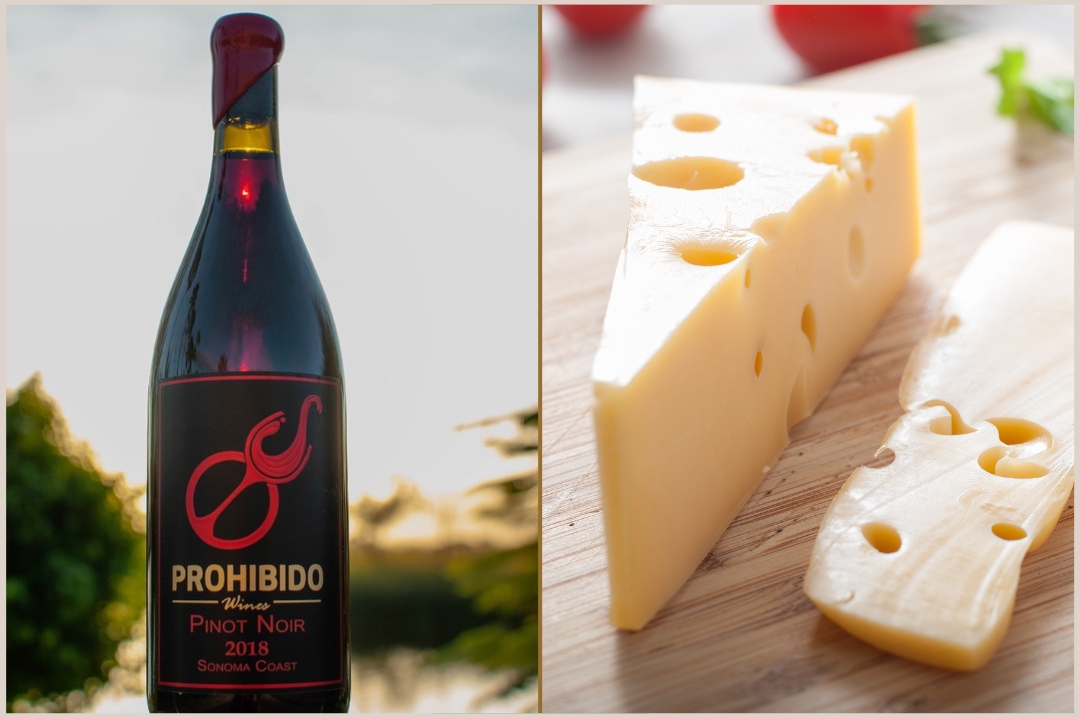 Generally a dry wine with notes of raspberries and cherries, the Pinot Noir is a light-bodied wine that's not too bold. Known for being one of the best red wines for beginners, they can be perfectly paired with Gruyeres and Cheddar! Salty, nutty, creamy and rich, gruyere would be perfectly complemented by Prohibido Wines' "Pinot Noir", described by the judges as "A delicate wine with a nose of red fruits, blackberry, and sweet spices." The wine won Best Wine by Varietals (Pinot Noir) and a Silver Medal at Paris Wine Cup 2022.
4. Cabernet Sauvignon: Aged Cheddar/ Fresh Mozzarella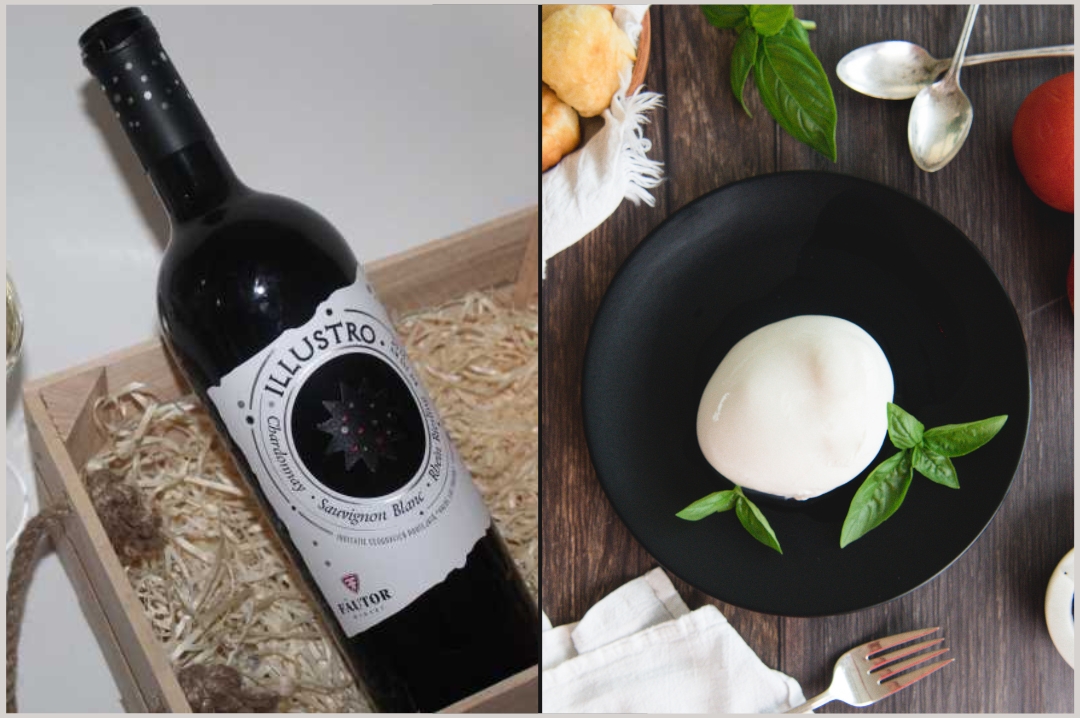 With dark flavours like black currant, black cherries and blackberries, the Cabernet Sauvignon is one of the world's most widely recognized red wine grape varieties. They're usually paired with Aged cow cheeses, fresh mozzarella and occasionally some gouda! If you're looking for a good bottle of Cabernet Sauvignon we suggest the winner of Best Wine by Varietal and a Gold Medal at Paris Wine Cup 2022: Fautor Winery's "Illustro Cabernet Sauvignon - Merlot".
5. Chardonnay: Goat Cheese and Blue Cheese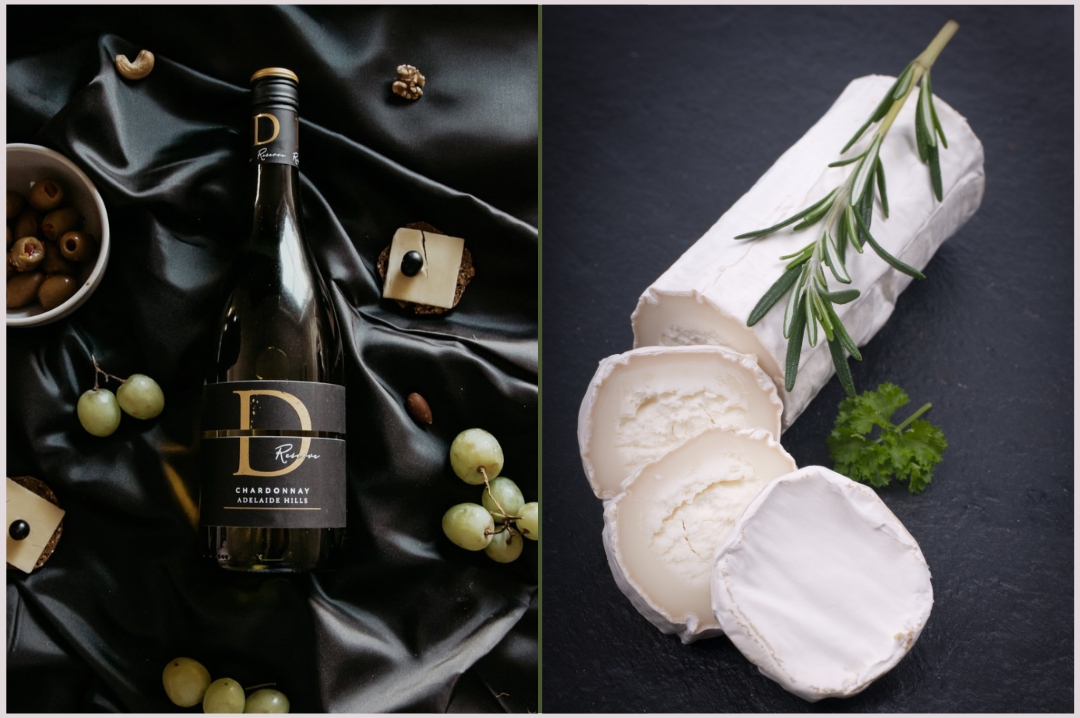 A lot of cheese and wine pairings work based on regions too! Obviously coming from the same regions means they were both made with people sharing the same palettes. Therefore, it comes with no surprise that Chardonnay, a variety originated in the Burgundy wine region of eastern France, goes well with goat cheese that's greatly produced in France, especially in the Loire Valley. Dee Vine Estate's "D Reserve Chardonnay", winner of a Silver Medal at Paris Wine Cup, is a great option for a Chardonnay.
6. Merlot/Champagne: Brie/ Boursin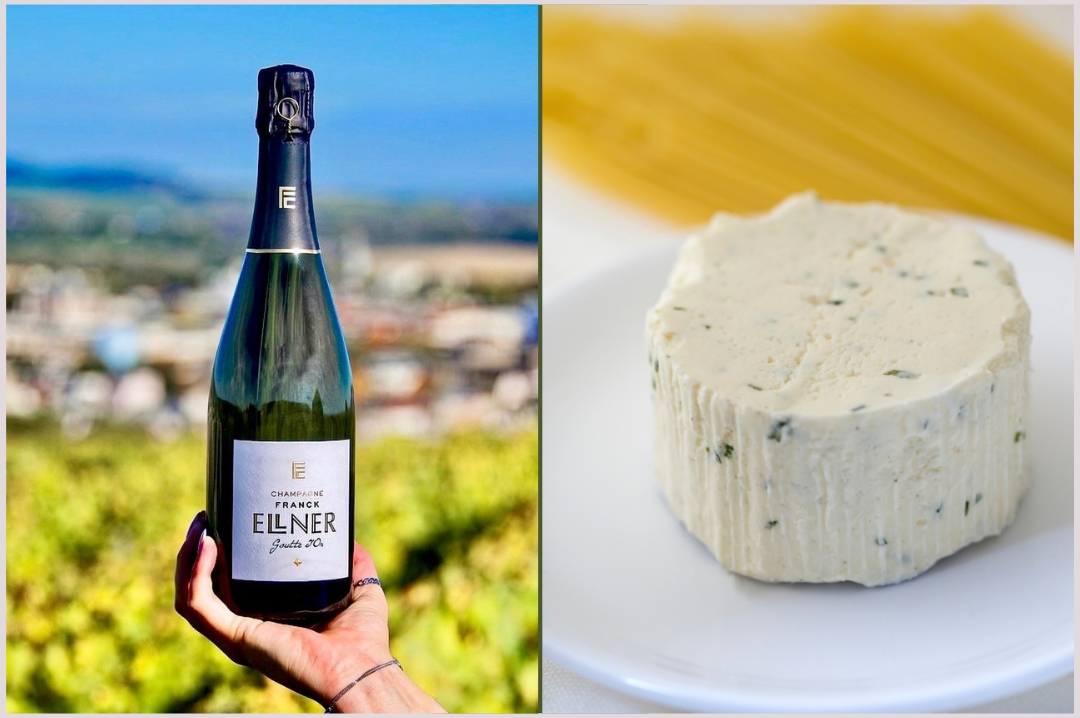 Being highly and acidic bubbly, Champagnes are usually popped open for a celebration. If you're pairing a good champagne with some cheese, the acidic and sharp flavours of a wine would go well with the thick creaminess of a soft cheese, like boursin or brie! Finding it tough looking for the right bottle of bubbly, our suggestion is 2021 Paris Wine Cup's Champagne of the Year: Champagne Franck Ellner's "Goute d'Or"
7. Sauvignon Blanc: Goat Cheese (Chavre/Pave)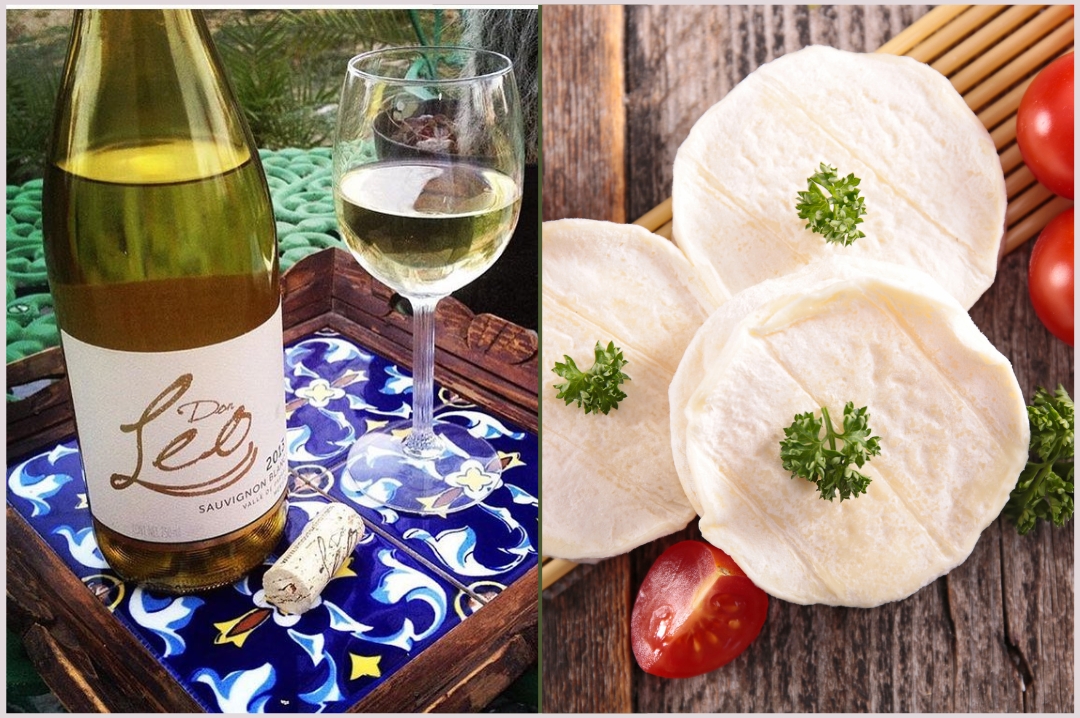 With strong flavours of passion fruit, grapefruit, lime and white peach, Sauvignon Blanc with its highly acidic nature would be perfect to cut through the heaviness of goat cheese. The wine type usually also goes really well with semi-hard cheeses like Cheddar and Gouda! You should try Viñedos Don Leo's "Don Leo Sauvignon Blanc", winner of Best Wine by Varietals (Sauvignon Blanc) at Paris Wine Cup, with some Pave cheese!
Written by Jason Shepherd, Beverage Trade Network