French wines you need to try today
Looking to try out a new French wine? We have 9 for you!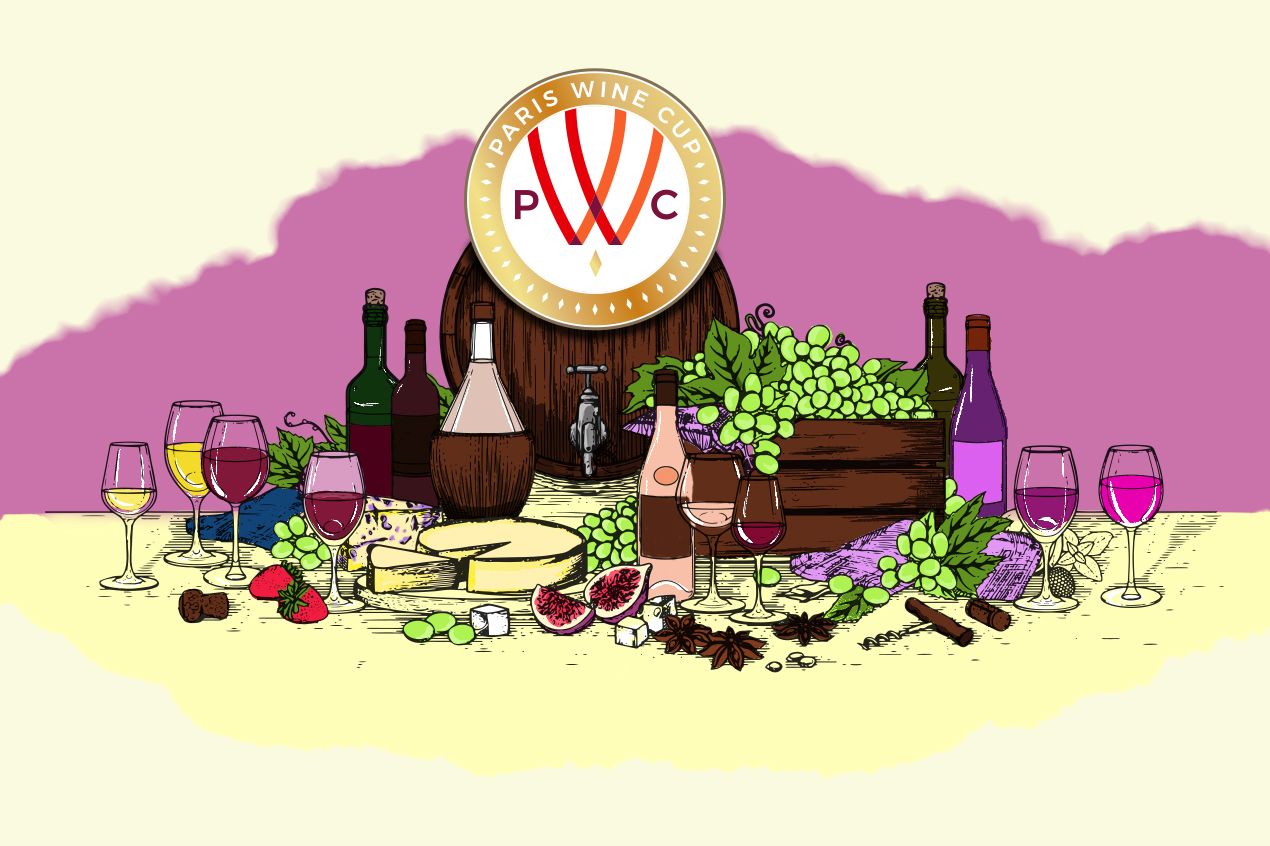 Did you know, France alone produces 8 billion bottles of wine every year? At the recently held Paris Wine Cup, sommeliers, wine buyers, and other experts from around the country tasted, judged, and awarded some of the best French wines out there. Each wine was judged on the basis of its quality, value, and packaging - taking into consideration all the things we look at before picking a bottle off the shelf.
The judging panel at the Paris Wine Cup consists of top-level sommeliers, wine buyers, and other experts with current direct commercial buying responsibility. The judges come from some of the best establishments in the country, including Frenchie, Chez Apicius, Le Royal Monceau, and more. Whether you're choosing what to drink at a restaurant or picking a wine for your next dinner party, a recommendation from these judges goes a long way.
If you're looking for a bottle of French wine to try your hands on, here are the best of the best, as rated by wine experts.
Chateau Barrail Tapon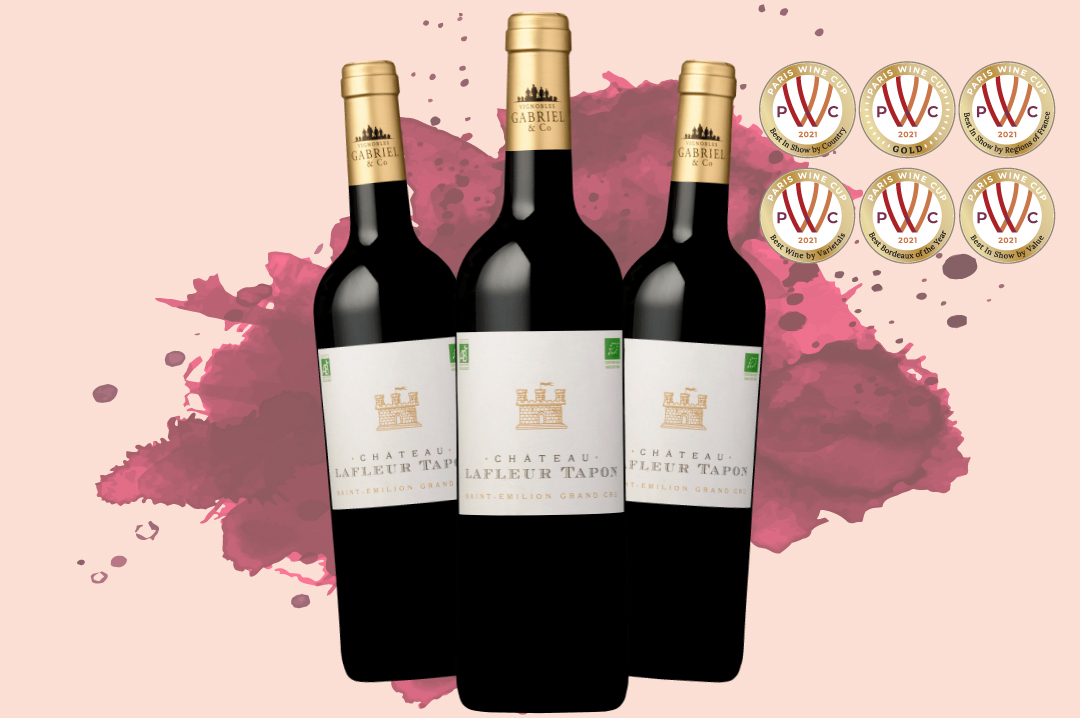 Coming from the Vignobles Gabriel & Co winery, this 2019 vintage of Chateau Barrail Tapon is a gold medal winner at the competition, earning 93 points. Along with the gold medal, the wine was crowned with 5 other titles, namely, 'Best in the show by Country', 'Best in Show by Regions of France', 'Best in Show by Varietal', 'Bordeaux of the Year', and 'Best Wine by Value'. Originating from the mountain regions, this wine is a blend of merlot noir, cabernet franc, and cabernet sauvignon. It has an intense color with a nose of pine resin. The wine is full-bodied, juicy, and has notes of fine tannins on the palate. It can be best paired with beef, stuffed veal cutlets with girolles, lamb, and poultry.
Le Rosé de Jean-Mi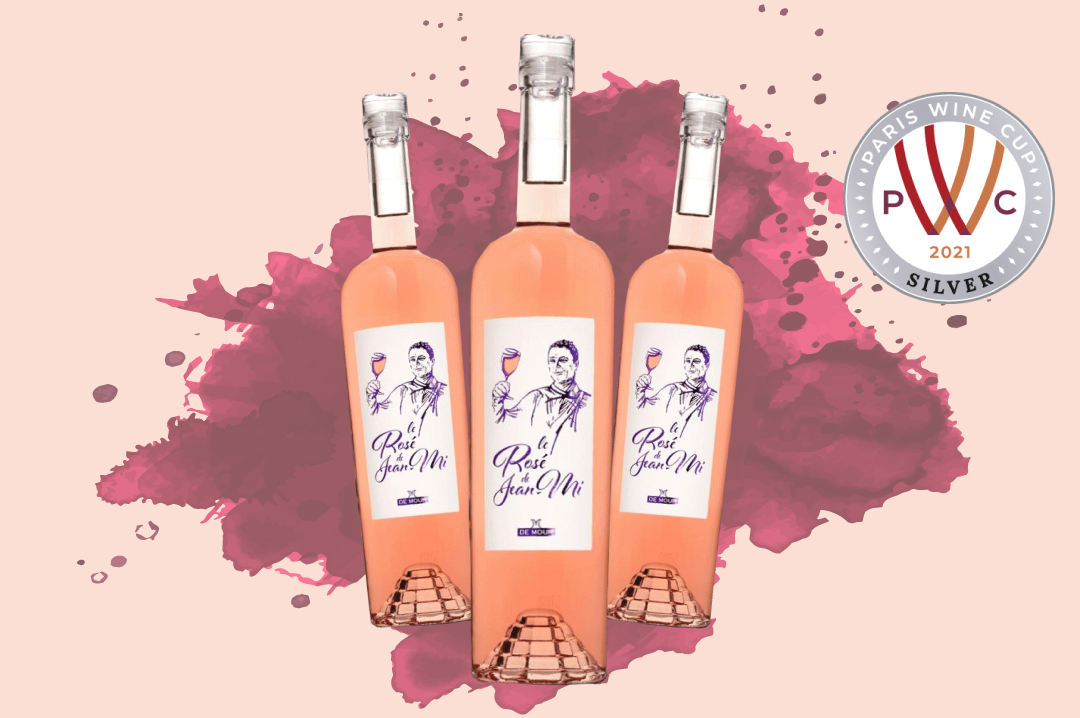 Le Rosé de Jean Mi, housed by De Mour, grabbed a silver medal at the competition, with 89 points to its name. De Mour is a family-owned winery, currently in its third generation of management and operations. This award-winning rosé comes as a result of CEO Jean Michel's love for the grapes. Highly aromatic with notes of red cherries and strawberries, this rosé puts together a fresh, fruity taste on the palate. Pair with grilled vegetables, meat, and fish.
Château La Verrière (Bordeaux Supérieur Red 2019)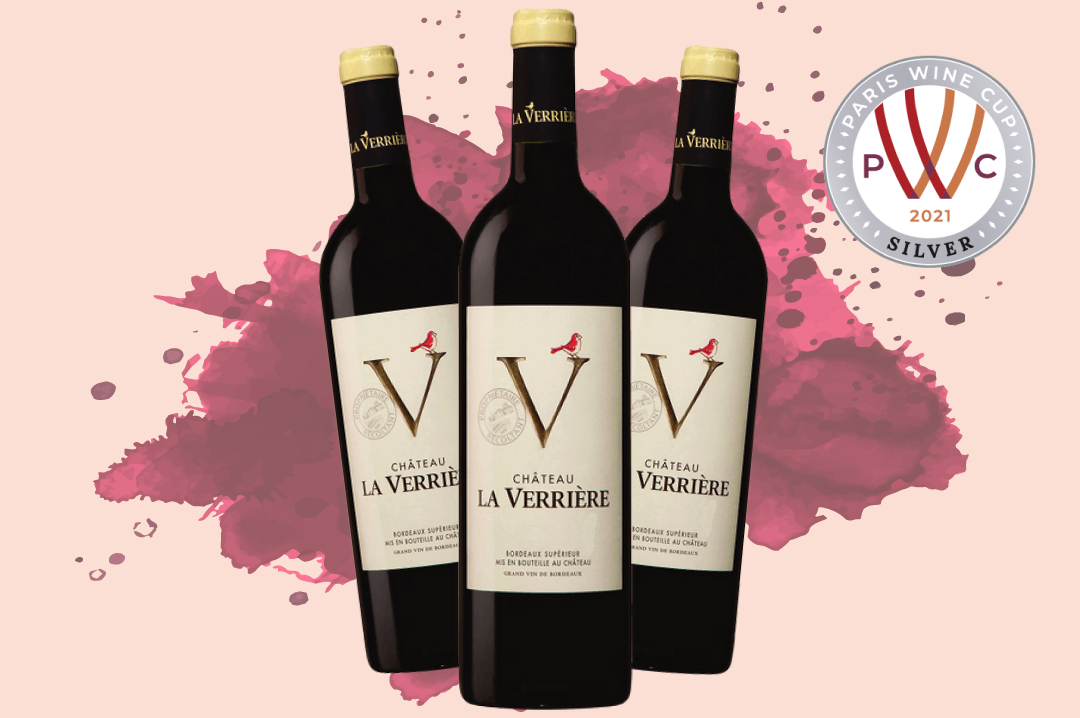 Originating from the Château La Verrière, the Bordeaux Superior Red bagged a silver medal at the Paris Wine Cup 2021. Bordeaux Superieur Red is made from two types of varietals - 85% merlot and 15% cabernet sauvignon. This 2019 vintage is aged for 18 months in barrels and vats which allows this wine to express 'power', as the winery describes. The wine has ripe red and dark fruits on the palate such as plums and raspberries. It is ideally paired with rich red meats. Judges at the competition described this wine to be 'full-bodied, elegant, and silky'.
Château Les Ricaudelles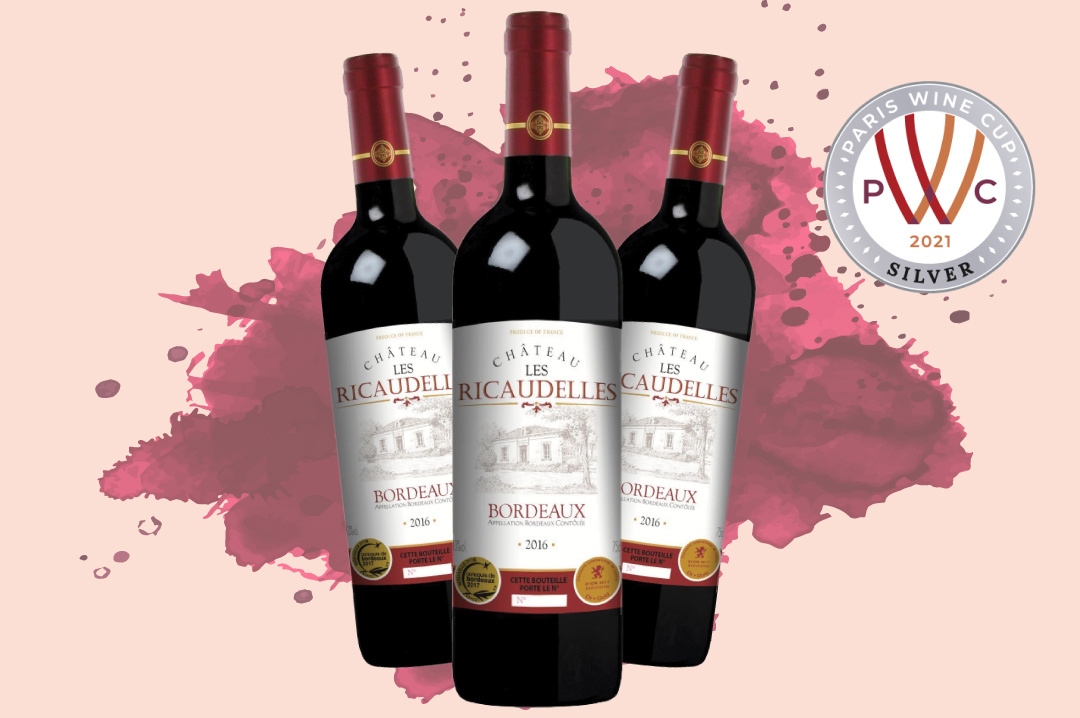 The Château Les Ricaudelles, made by the Earl Château Franc Couplet winery is a blend of malbec, auxerrois, and cot grapes thus giving it rose petal color and salmon shade. With its floral nose and a slightly bitter, herbal finish, the wine took home a silver medal with 84 points. Try it as an aperitif, or pair it with light appetizers.
AIX Rosé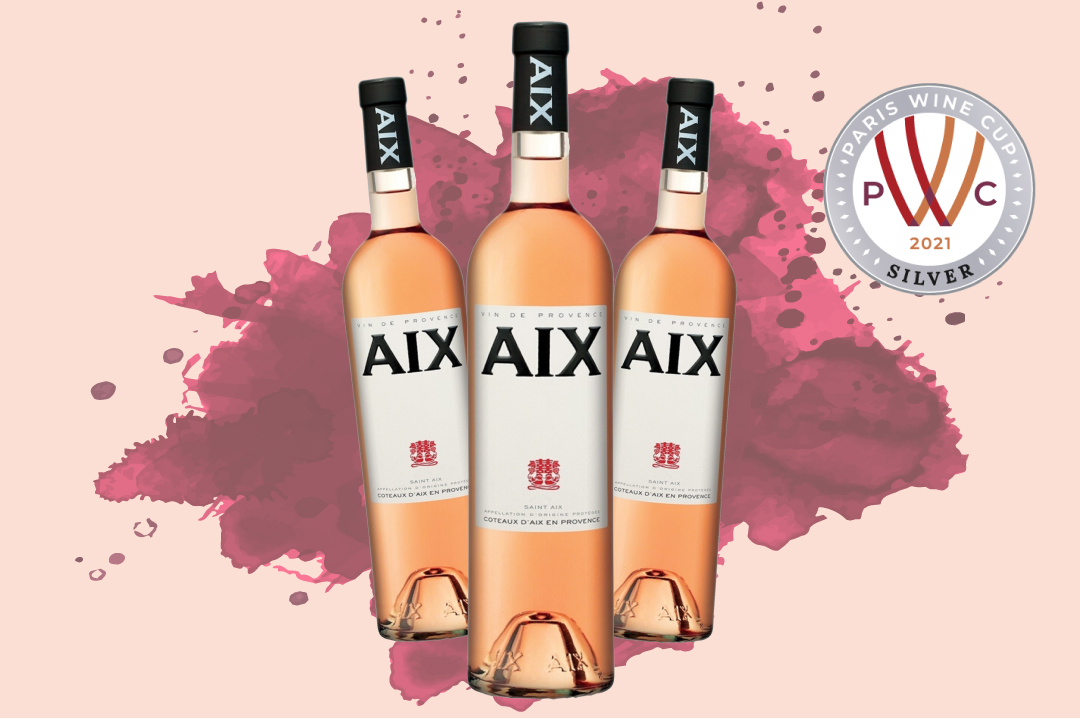 Maison Saint Aix winery brought their AIX Rosé to life with grapes drawn from one of the region's most celebrated terroirs. The winery claims this rosé to be of the purest possible expression of what rosé can be. With a well-balanced taste, AIX Rosé has a typical hypnotizing salmon pink color. The nose is fresh and fragrant, delicate yet youthful with sophisticated notes of fresh red fruits, peach, and subtle floral hints. It offers roundness on the palate and a beautiful aromatic depth, before finding freshness and some minerality in its long and precise finish. The wine pairs well alongside grilled white meats, or grilled vegetables like asparagus or bell peppers.
Château Belair Coubet Expression (Côtes de Bourg)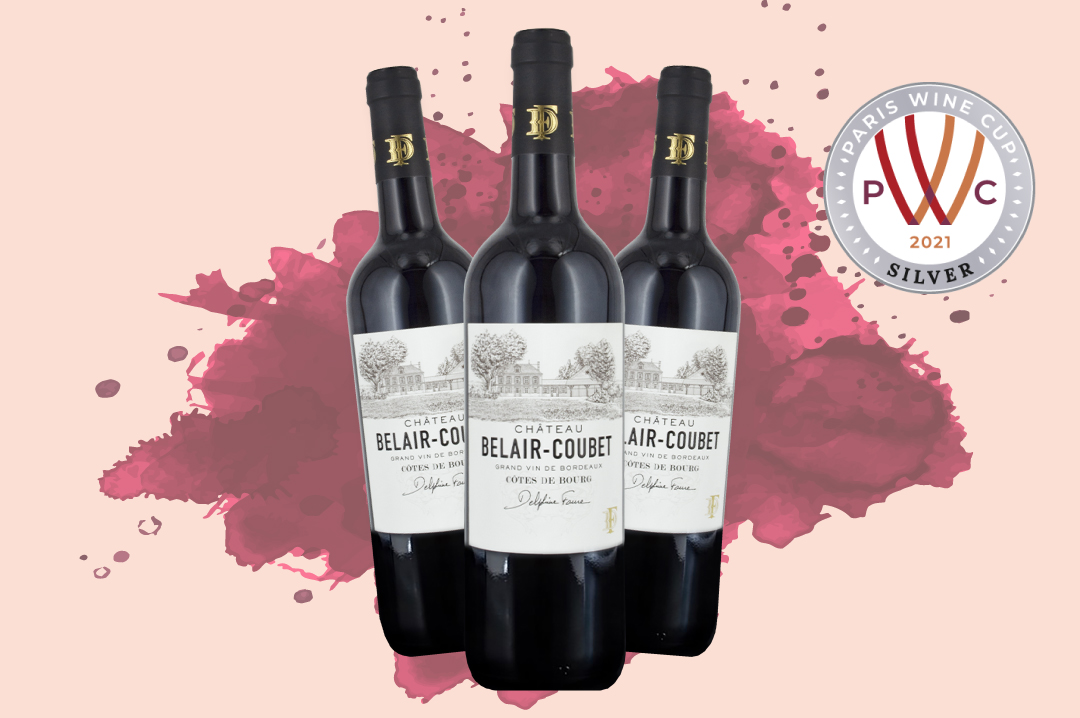 Chateau Belair Coubet brings home a silver medal by securing 80 points at the competition. The wine originates from the Vignobles Alain Faure. It is a family-owned winery and they have been harvesting in Côtes de Bourg (Château Belair Coubet) for 6 generations. The Chateau Belair Coubet is a blend of two varietals - 60% merlot and 40% cabernet sauvignon. Judges at the competition described it as 'full-bodied red wine with rich red fruits. On the palate, the wine has raspberries, black currants, and notes of warm baking spice and chocolate. It pairs great with steak.
Le Chemin Du Roi Sparkling Rose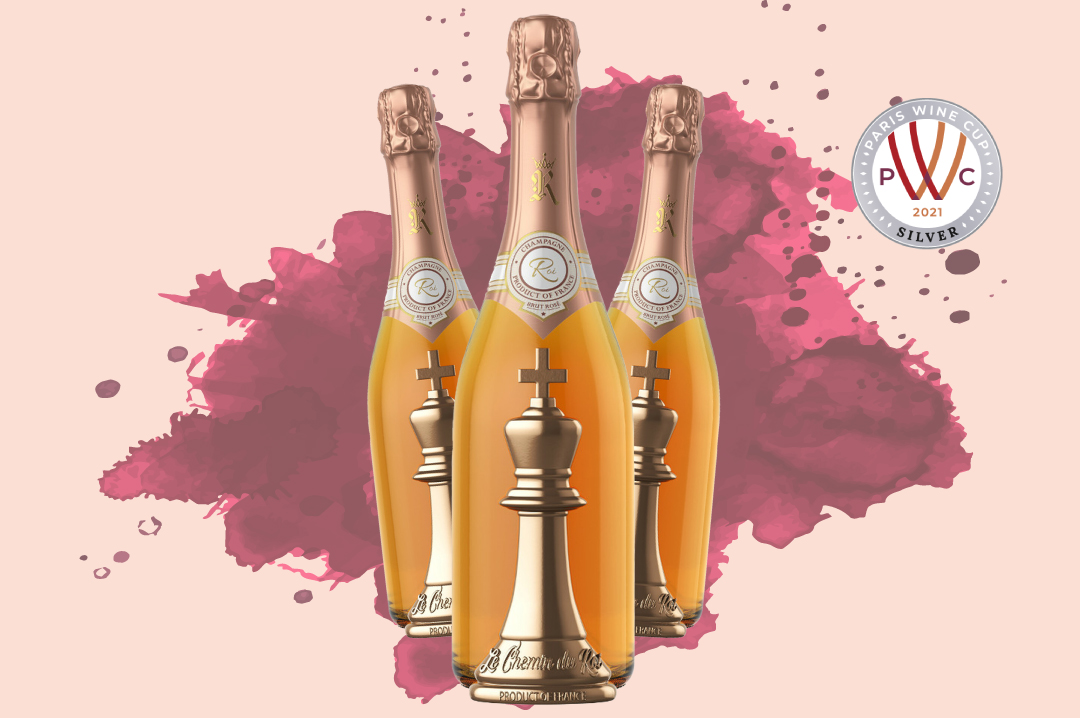 This gleaming and vibrant pink Champagne illuminates The King's Path. Earning a silver medal, Chemin du Roi Rosé is made from grapes grown in some of the finest vineyards in the Champagne region. It is aged for over 4 years on its lees to create a crisp and smooth Champagne. Made from selected Pinot Meunier, Chardonnay, and Pinot Noir grapes, the wine has a gentle pink color with salmon notes. It has aromas of acacia, elderflower, and grapefruit skin. Fresh on the palate with notes of strawberries and black currants. The delicate bubbles create an elegant mouthfeel that has a crisp finish and maintains its structure and balance.

Buy now
Château de Panigon - Panigon Castle Cru Bourgeois - AOC Médoc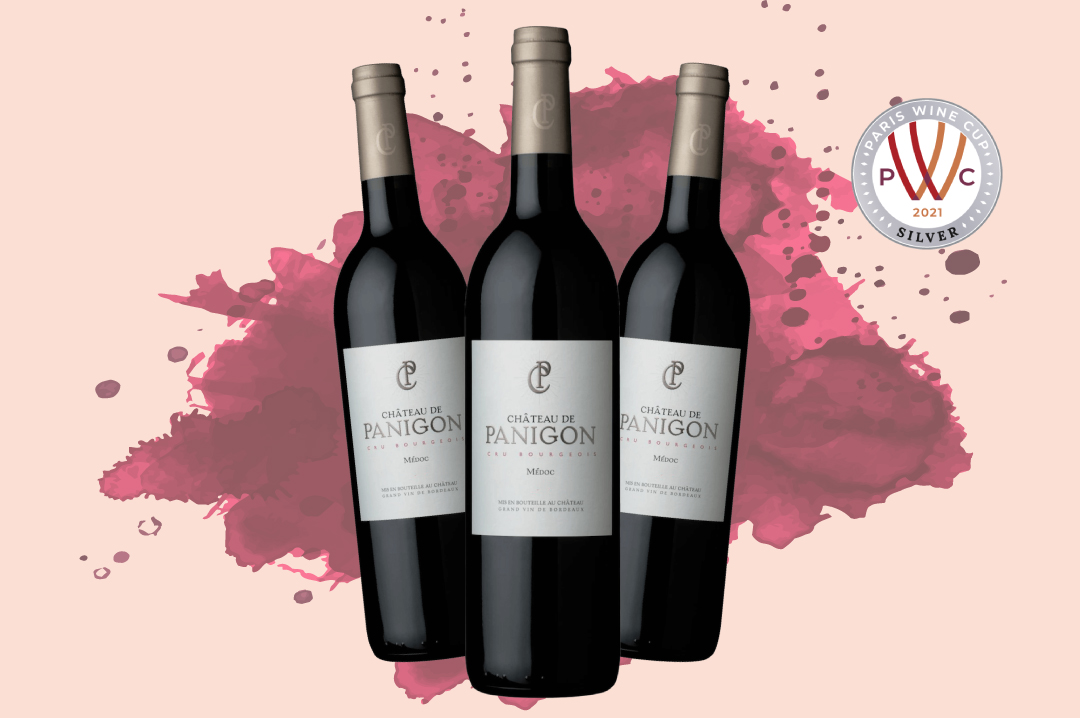 Hailing from Château de Panigon, the Panigon Castle Cru Bourgeois - AOC Médoc won a silver medal for its quality, value, and packaging. This 2018 vintage is a blend of merlot, cabernet sauvignon, and petit verdot. It is aged 14-18 months, depending on the vintage. Château de Panigon seduces with its delicacy and a complex aromatic expression. The nose first displays notes of black fruits: blackberry, blackcurrant, then spreads the toasted notes. The palate is well balanced, long, and round. It reveals melted tannins and opens with a pleasant fruity finish. We recommend decanting this wine before consuming it to celebrate its youthful expression.
Domaine de Brondeau Lalande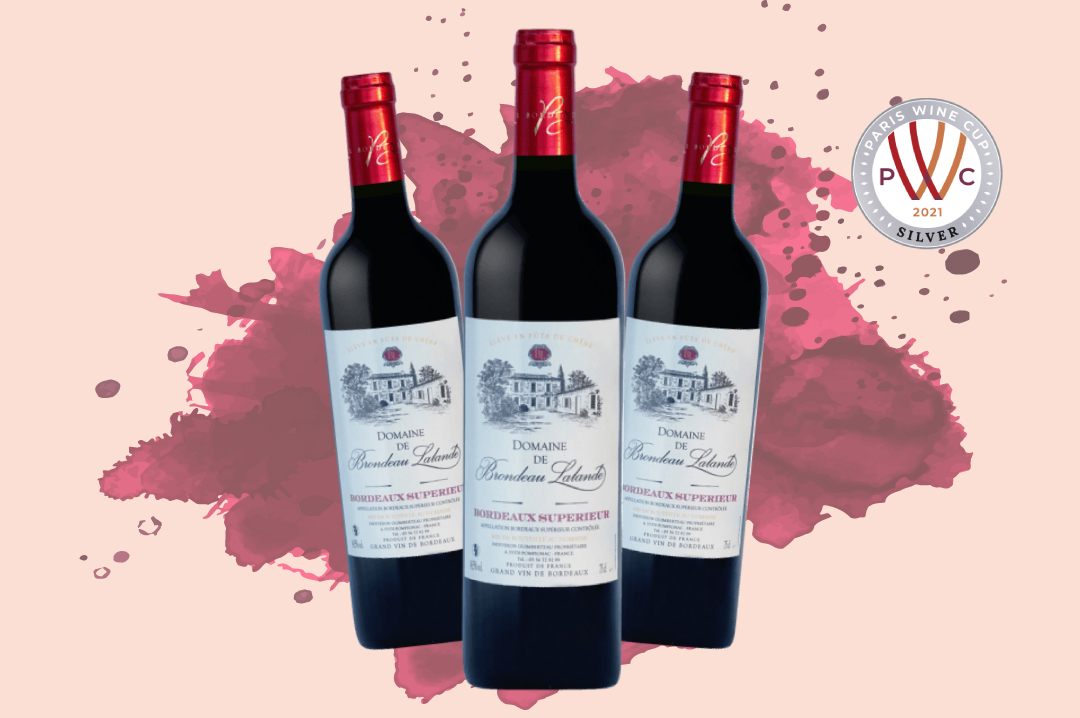 The Domaine de Brondeau Lalande, located in the town of Pompignac, has been a family property for several generations. The 2017 vintage earned 78 points at the competition and secured itself a silver medal. It is an aromatic wine of dark fruits such as black cherries and blackberries. The wine is medium-bodied and has a taste of spices on the palate such as vanilla and toast. The tannins are massive and are good company for a fatty steak.