The Absinthe checklist
Six French absinthes to try the next time you want to spend some time with the green fairy.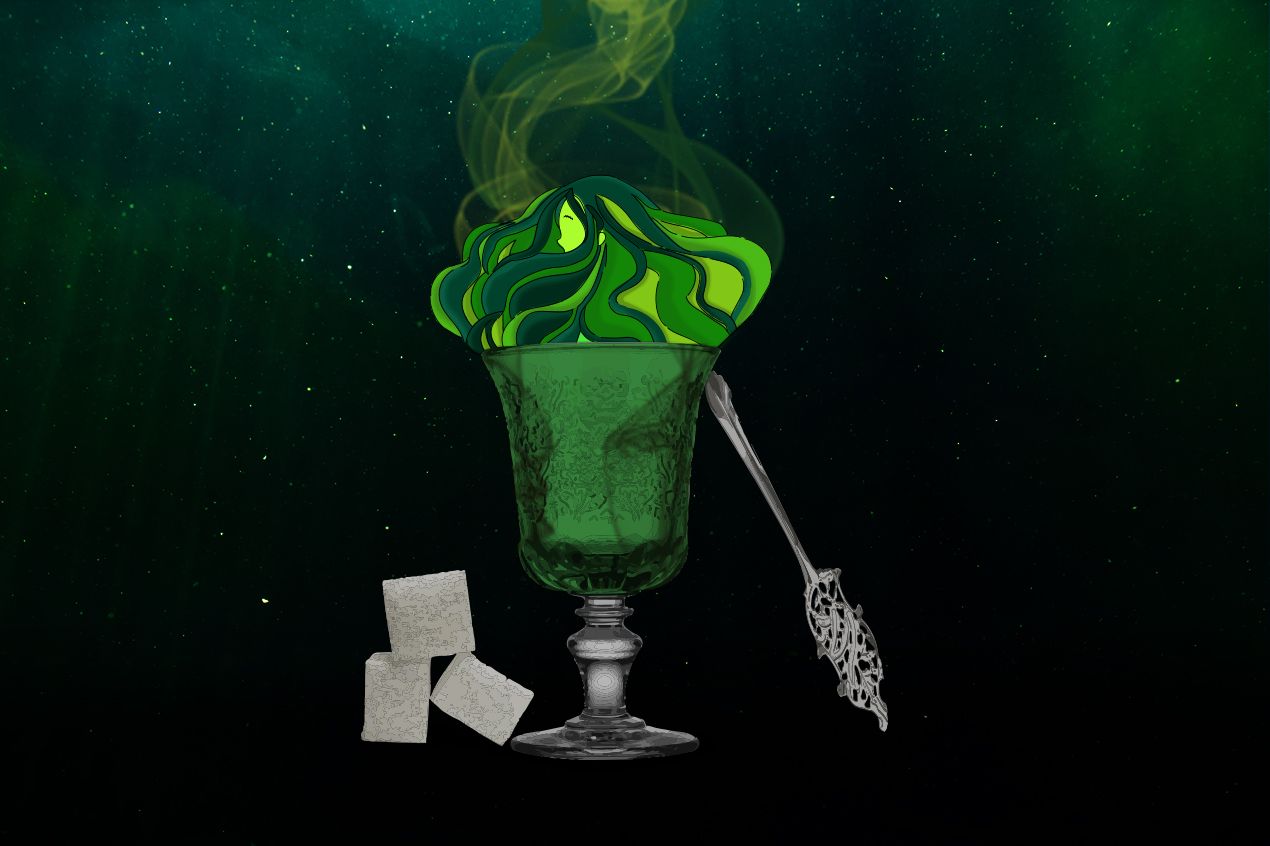 Absinthe has earned many names over the years like the green goddess, green torment, the green muse, with the most popular one being the green fairy. Originally, these names were given to the spirit due to its 'hallucinogenic' properties. But we guarantee you that you're not going to transport into a different universe after a sip of absinthe.
Since its existence, there have been many ways in which people like to enjoy absinthe. Some like it in a cocktail, while some knock it back in a shot, and some go for the fire over the absinthe method. But the traditional way of drinking absinthe involves placing a sugar cube over a spoon on top of a glass of absinthe, followed by a gentle pour of water to dissolve the sugar. And remember, sip, don't down!
Regardless of your drinking method, picking the right bottle of absinthe makes all the difference. Some award-winning and some known for being the 'original absinthe', here are our favorites for your next hangout with the green fairy.
Pernod Absinthe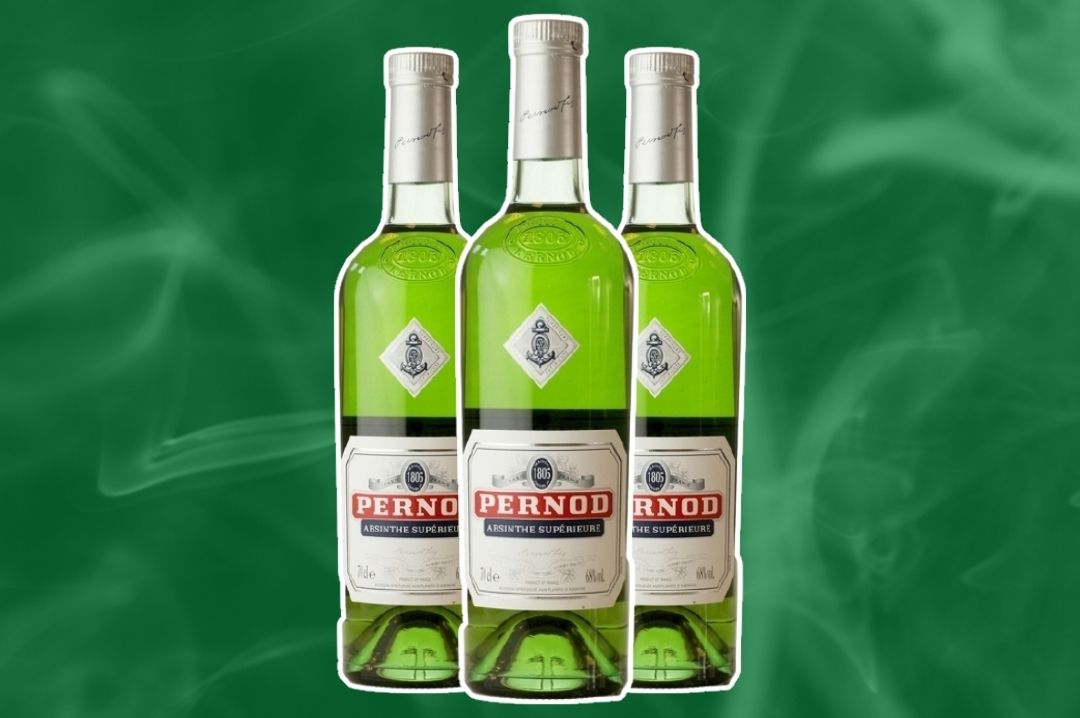 Pernod Absinthe
For many absinthe drinkers, the Pernod Absinthe is their drink of choice. The brand claims its absinthe to be the 'original absinthe', as its founder Henri Louis Pernod aided in building the first absinthe distillery in the 1700s. Expect flavors of hyssop, melissa, anise, grand wormwood, and petit wormwood - which, together, give the drink its musk and herbaceous notes.
Try it in a cocktail:
The French Pearl by The Spruce Eats
Ingredients:
1 fresh mint sprig
2 ounces of gin (Try Barr Hill Gin, Spirit of the Year, USA Spirits Ratings 2021)
1/4 ounce Pernod Absinthe
3/4 ounce freshly squeezed lime juice
3/4 ounce rock candy syrup
Method:
Gather the ingredients. Muddle the mint with the rest of the ingredients in a cocktail shaker. Add ice and stir well. Strain into a chilled cocktail glass. Serve and enjoy.
Grande Absente 69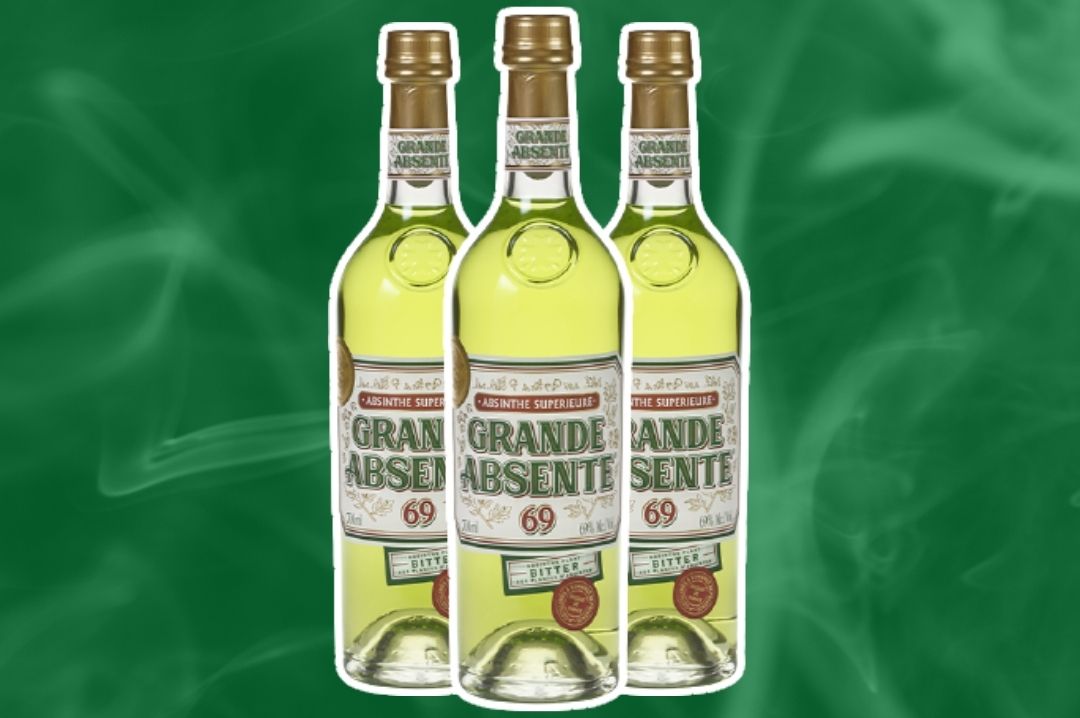 Grande Absente 69
Hailing from Distilleries et Domaines de Provence, Grande Absente 69 matches the original absinthe recipe - more absinthe, less sugar. Flavors of mugwort, star anise, aniseed alcohol, balm, and mints lend Grande Absente 69 the bitter flavor it's known for.
Try it in a cocktail:
Green Fog by @the.sauceress
Ingredients:
1 oz Grande Absente
1 oz Lime
1 oz Lime Juice
2 ounces sweetened Granny Smith Apple Juice
4 dashes Apple Blossom Bitters
Egg white
Method:
Chill your shaker. Combine all ingredients except soda in a shaker. Dry shake first. Shake! Remove the ball if used and shake again with one large piece of ice. Strain into a glass.
La Fée Parisienne Absinthe Supérieure
La Fée Parisienne Absinthe Supérieure
When it comes to stellar absinthes out there, we can't leave out La Fée's Parisienne Absinthe Supérieure. Distilled using 100% natural ingredients, this absinthe is made in collaboration with Marie-Claude Delahaye, founder, and curator of the French Absinthe Museum. Not only is Parisienne Absinthe Supérieure popular amongst drinkers around the country, but experts from the United States have also given this a thumbs up. The La Fée Parisienne Absinthe Supérieure took home 95 points and the title of Absinthe of the Year at the 2021 USA Spirits Ratings.
Try it in a cocktail:
French Mojito by La Fée
Ingredients:
3 wedges fresh lime
8 fresh mint leaves
25ml La Fée Parisienne Absinthe Supérieure
90ml artisan lemonade or 15ml fresh lemon juice
15ml simple syrup, top with soda water
Method:
Squeeze and drop lime wedges into glass half-filled with crushed ice. Add mint and absinthe, churn with ice. Fill the glass with more crushed ice and top with lemonade (or lemon-lime soda).
La Maison Fontaine Absinthe Chocolat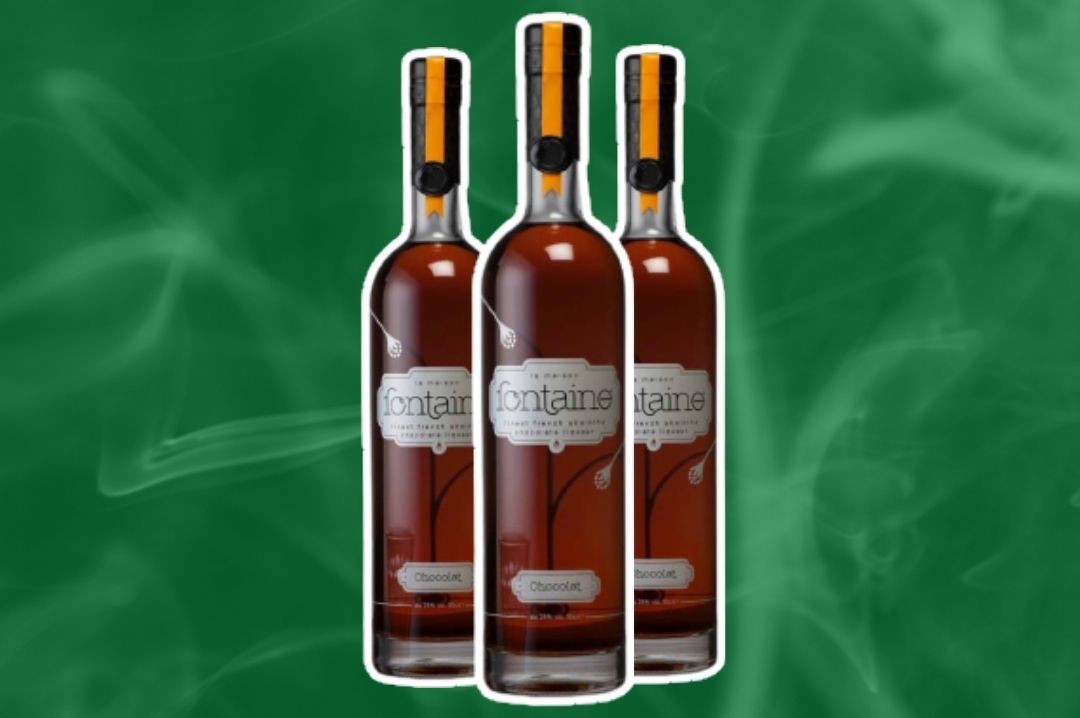 La Maison Fontaine Absinthe Chocolat
Yes, you read it right. The La Maison Fontaine Absinthe Chocolat is a modern twist on the original green goddess. The liqueur is inspired by the distillery's hand-written recipe for Cème de Cacao, which dates back to the 1920s. Fontaine Chocolat is refined using a combination of Pontarlier-grown Grande Absinthe and the finest chocolate infusion. With a sweet richness on the palate, this absinthe is characterized by notes of Grande Absinthe and chocolate, resulting in a soft liqueur that suits both newer absinthe drinkers, and those looking to explore more in the category.
Try it in a cocktail:
Femme Fatale by La Maison Fontaine
Ingredients:
50ml La Maison Fontaine Chocolat
25ml Pink grapefruit juice
15ml Passion fruit purée
5ml Vanilla syrup
5ml Sugar syrup
10ml Egg white (optional)
Method:
Shake all ingredients and strain into a chilled martini glass. Garnish with one-half of passion fruit.
Trenet Classic Absinthe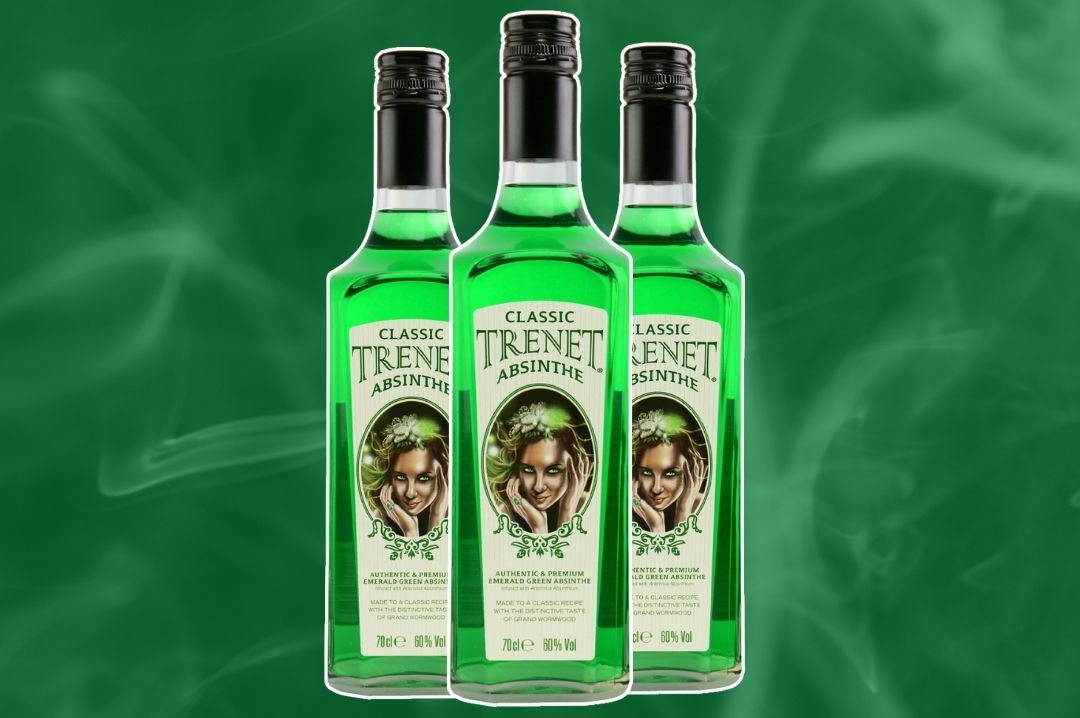 Trenet Classic Absinthe
This classic verte absinthe was brought to life in 1999 and is made with some of the finest botanicals. The Trenet Classic Absinthe opens with aromas of clean spearmint aroma with a hint of herbs. On the palate, you will taste notes of damp wormwood and hints of vanilla, leading to a long, clean finish.
Try it in a cocktail:
Chrysanthemum by Serious Eats
Ingredients:
2 ounces dry vermouth
1 ounce Benedictine
1/4 ounce Trenet Premium Absinthe
Garnish: orange twist
Method:
Fill a mixing glass 2/3 full with ice. Add dry vermouth, Benedictine, and absinthe. Stir until well chilled, for about 20 seconds. Strain into a chilled cocktail glass. Garnish with an orange twist and serve.
Lemercier Amer Absinthe 72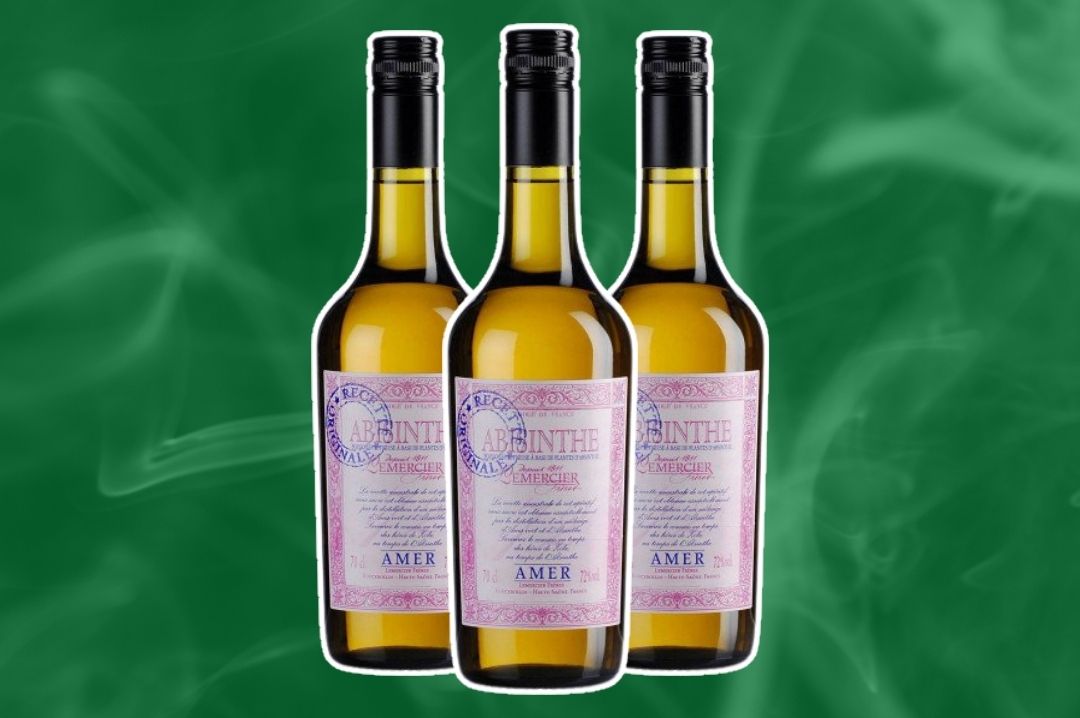 Lemercier Amer Absinthe 72
Produced by Distillerie Lemercier Frères, the Amer Absinthe holds no sugar! Yes, it's strong. While sipping on the Amer Absinthe, expect a gentle bitterness on the palate with a herbal bouquet and a slight taste of aniseed.
Try it in a cocktail:
Sleepy Hollow by The Jewels of NY
Ingredients:
½ ounce Lemercier Amer Absinthe 72
2 ounces mezcal (Try Bosscal Mezcal Joven, silver medal, Bartender Spirits Awards 2021)
1 oz st. elizabeth allspice dram
2 dashes of angostura bitters
Rosemary sprig, for garnish
Method:
Pour absinthe into a rocks glass; swirl to coat, and discard liqueur. Fill a cocktail shaker with ice, then add mezcal, Amer absinthe, and 2 dashes of bitters. Strain cocktail into a glass over ice. Light rosemary with a lighter or culinary torch until smoking and place it in the glass. Serve immediately.