Enjoy your Negroni this Negroni Week with the Best Gins
Want to enjoy your Negroni this Negroni Week with the finest quality gins? Read more to know about the best and award-winning gins you can use to make your Negroni.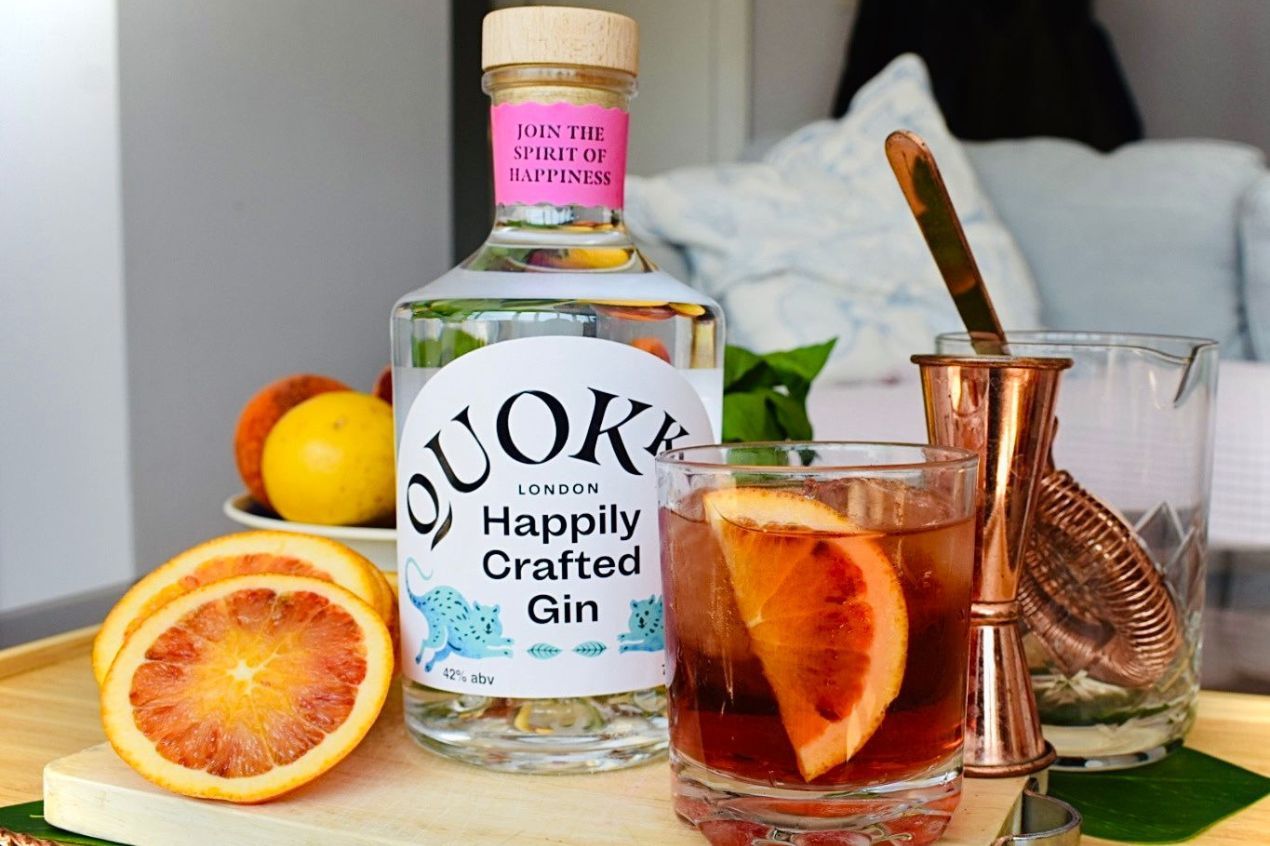 The classy Negroni has been enjoying some time in the limelight but this Italian beauty has actually existed for more than a century, according to experts. The mix of Campari, sweet vermouth, and club soda known as the Americano is the direct ancestor of this classic tipple.
As per history, we must thank two men for this delicious creation. The first one is Count Camillo Negroni. On a fateful day in 1919, he entered Caffé Cassoni in Florence and requested that the bartender make his Americano stronger. This aperitivo was created when the bartender—the second genius in this story—decided to use gin rather than club soda.
The beauty of Negroni goes way beyond its magnificent ruby hue and lovely garnish, usually an orange slice. Just like other classic cocktails, it's surprisingly simple as it requires three ingredients, which need to be poured in equal parts. But you need to have fine quality gins to make this classic cocktail along with perfect balance.
Here is a list of Gins that you can use to make this classic cocktail to celebrate this Negroni Week.
To make a classic Negroni, you must mix gin, sweet vermouth, and Campari in equal amounts. It's easy to prepare: just pour over ice to create a smooth drink with a bite that will pique your appetite and get the evening off to a good start (although a Negroni is delicious at any time of day).
Aatta Gin- Orkney Spirits Limited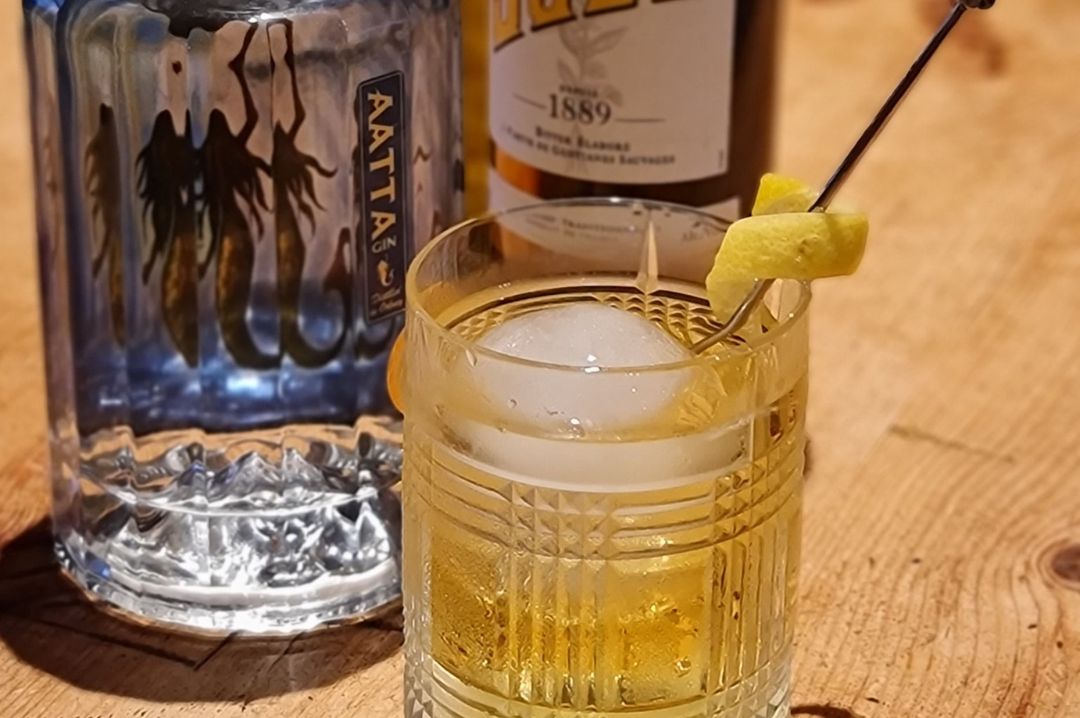 Image Source- Orkney Gin Company
700ml / 44% Abv
The gin's robust and silky flavor really shines in the Negroni. The fresh and zesty botanicals like orange, rose hips, and vanilla in the gin will help you to make a delightful, and silky smooth cocktail filled with refreshing aromas.
Atta Gin is a complex and vibrant London Dry Gin. The fresh Sicilian oranges offer the gin a bright zest and lively zing while the Croatian juniper gives it a piney and green freshness. You will get the vibrant and floral aroma from the hand-picked rose hips and the seeds inside add another dimension, more earthy and rich. This Negroni week enjoy your Negroni with this award-winning handcrafted Atta gin. This brilliant gin was capable of winning several taste awards including the London Spirits Competition - where it scored the highest of all Gins in the United Kingdom in 2022.
Bullards Old Tom Gin- Bullards Spirits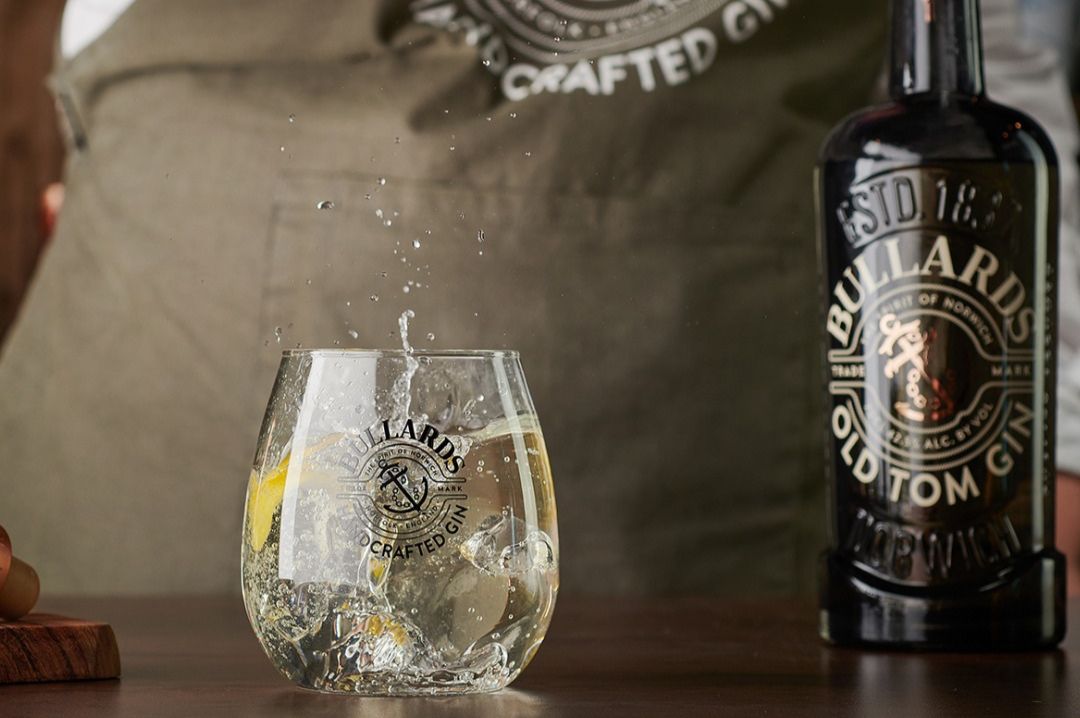 Image Source- Bullards Spirits
42.5%ABV
A truly delicious gin with rich flavors of mango and honey with notes of pink pepper, black pepper, and cassia giving it a warm spice. The gin is filled with fresh grapefruit peel giving it a light dryness while the vanilla gives it a sweet finish. But when you mix the gin the lemon, grapefruit, and honey flavor shines through it.
The Old Tom Gin is a traditional, lightly sweet type of gin distilled with pink pepper, vanilla pods & a Bullards Spirits twist with Norfolk honey & fresh mango. The gin has a light golden hue and is blended with demerara sugar. Old Tom Gin is not only a great sipping gin but also perfect for sweet cocktails. So, celebrate Negroni Week with this Gold Winning gin of London Spirits Competion by making a delicious glass of Negroni.
Isle of Harris Gin- Isle of Harris Distillers Ltd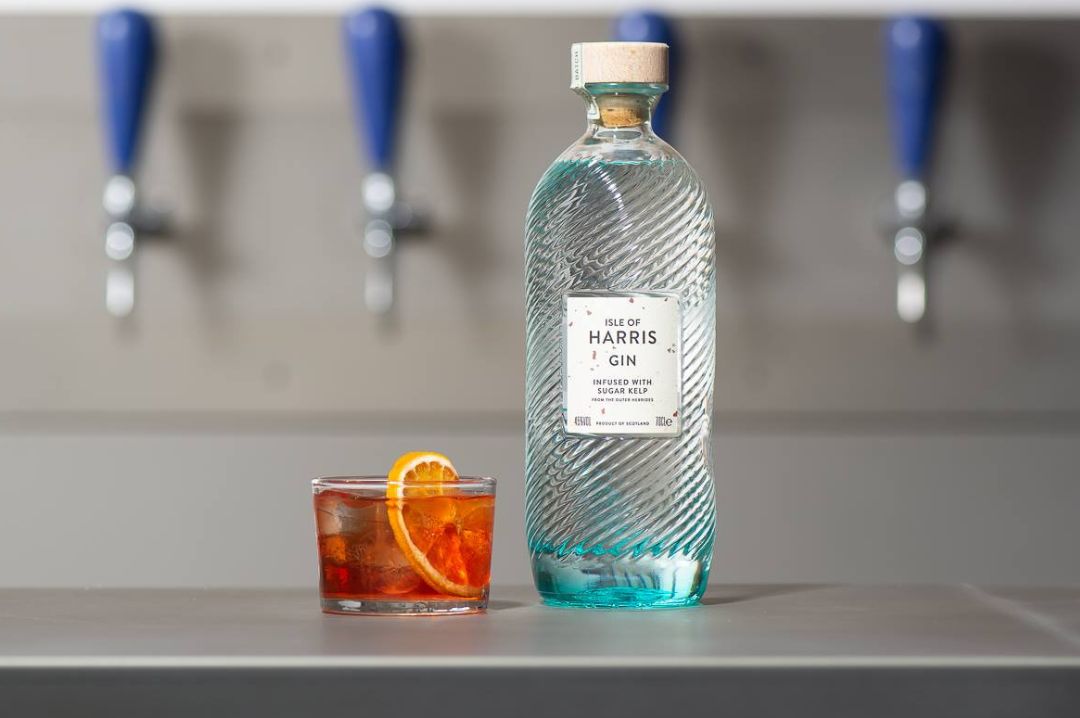 Image Source- Isle of Harris Distillers Ltd.
700ml / 45%ABV
The natural beauty of the Isle of Harris Gin is captured in an elegantly designed bottle, and the gin lovers can enjoy its refreshing maritime pleasures. Together with eight additional carefully selected botanicals, the indigenous, hand-harvested Sugar Kelp speaks of the island's close ties to the sea.
Isle of Harris Gin is truly unique gin with a fresh citrusy brightness of orange, lime, and grapefruit can give a Negroni amazing flavors. You will get the floral aroma of rose and wallflowers crushed with green herbs, coriander, and gooseberry mixed with spices on the nose. A refreshing and well-balanced gin with the fruity flavors of mango, grapefruit, and orange that mixes well with the bitter juniper and pine offering you can amazing drink. This gin also also won the Gold Award in the London Spirits Competition, which is one of the prestigious spirits competition in the world.
Quokka Happily Crafted Gin- Quokka Gin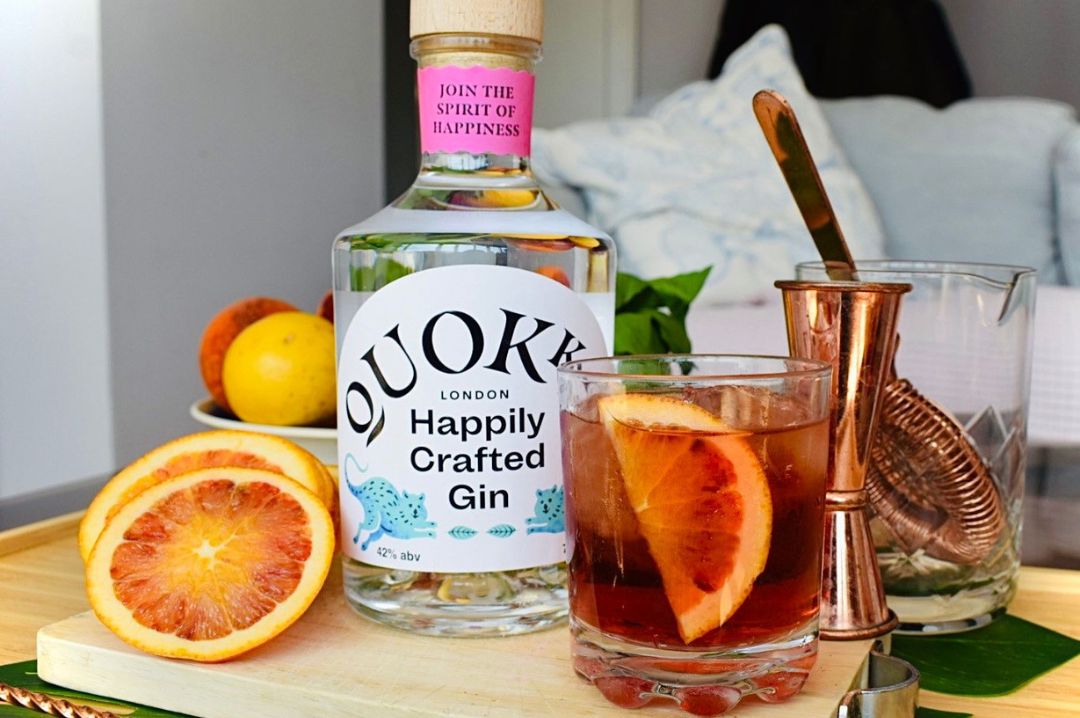 Image Source- Quokka Gin
The Quokka Happily Crafted Gin from Quokka Gin is made using juniper berries and you can taste the sweet spicy flavor that has been balanced with local Australian botanicals. But you need to taste it to appreciate the combinations of flavors and botanicals. Quokka gin is definitely unlike anything that you have tasted before.
Quokka Happily Crafted Gin is the new premium gin that you can find in London that is inspired by the happiest animal on Earth- the Quokka. These animals are extremely friendly in nature! This gin also believes in offering you happiness. It is an easy-to-drink gin that can make you happy and smile. You can enjoy the gin in the classic Negroni style in the comfort of your home or with your friends and family to celebrate this Negroni Week.
Shipyard Gin 'Original'- Shipyard Gin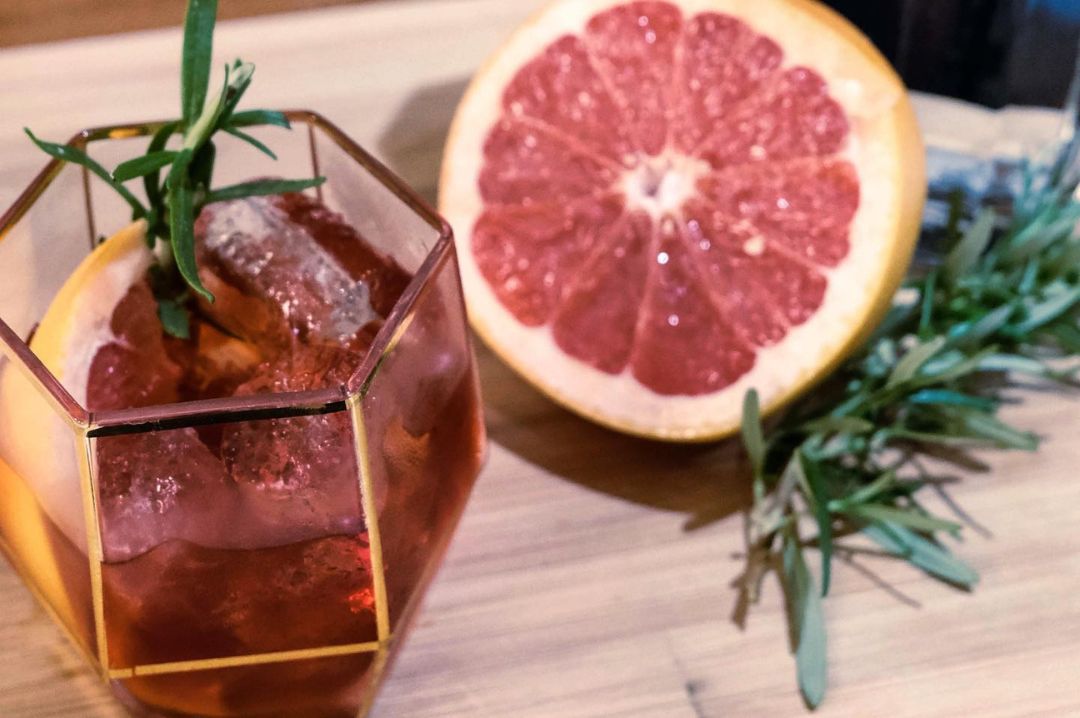 Image Source- Shipyard Gin
70cl
A premium well balanced craft gin with refreshing flavors of citrus with hints of coconut and vanilla achieved from the amazing combination of juniper, gorse flower, elderflower, and a tiny amount of heather. Shipyard Gin is the perfect gin to make Negronis for those summer garden parties or in the deepest winter to remind you of that West of Scotland sunshine.
An award-winning gin born on the banks of the River Clyde, where Clyde Shipbuilding formerly enjoyed worldwide recognition for its fine craftsmanship and skill that genuinely made the world jealous.
Gray Whale Gin- Gray Whale Gin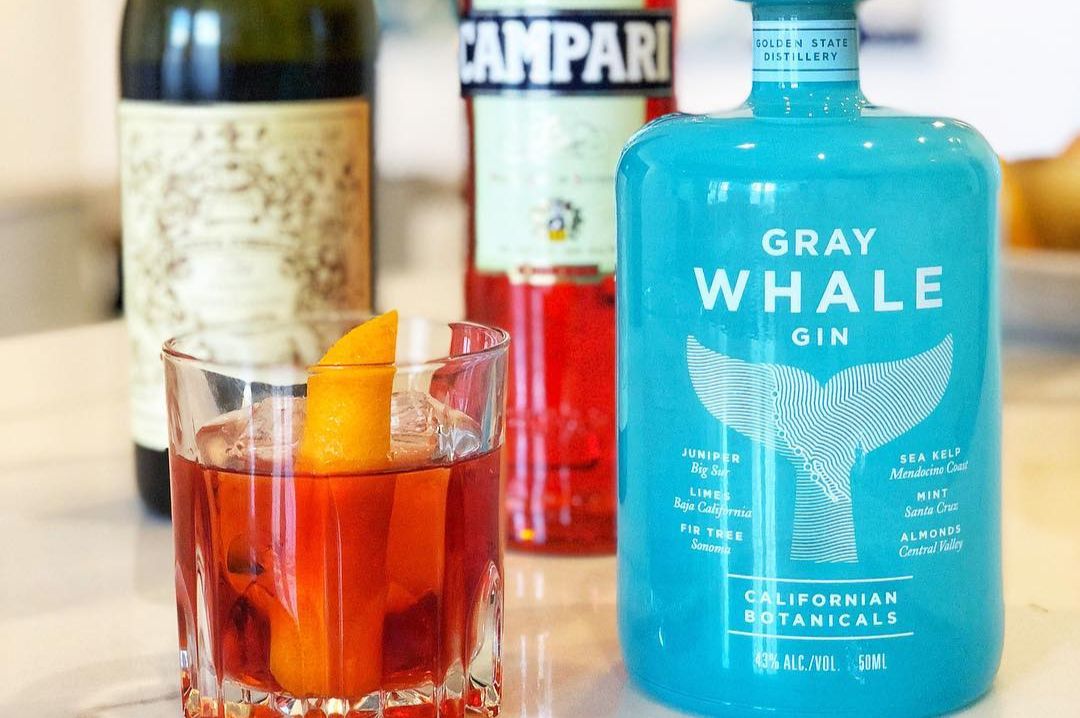 Image Source- Gray Whale Gin
750 ml / 43% ABV
The gin's robust and silky flavor really shines in the Negroni. The botanicals in the gin will help you to make a delightful, well-balanced cocktail and the thickness of the almonds balances the bitterness of the Campari.
Every botanical in the Gray Whale Gin has a specific function: Big Sur juniper provides a subtle cedar note, Mendocino Coast sea kelp offers an earthy umami texture, and Capay Valley almonds add a beautiful creaminess and a long, lingering finish. Santa Cruz mint offers a cool sweetness that you may even taste. You should give Gray Whale a spot on your bar if you enjoy dry, herbaceous gins.
36 Short Blood Orange Gin- 36 Short

Image Source- 36 Short Blood Orange Gin
500 ml / 45% ABV
The South Australian small-batch gin tastes like summer in a glass. This gin goes perfectly with almost any negroni thanks to the fiery citrus lift and pleasantly herbaceous aromatics.
Since orange peel is a traditional garnish for negronis, blood orange gin is a welcome addition to just about any negroni. 36 Short's gin is even better because it is produced using blood oranges and lemons gathered right off their farm in the northern suburbs of Adelaide. The citrus zing is balanced by cardamom, cinnamon, juniper berries, and coriander, and there is a slight aroma of fresh pine and sticky resin.
Written by Aparna Dutta, Beverage Trade Network