Stirring up fine cocktails with French bartenders
Join the French revolution of cocktails with these exciting cocktails made by French bartenders.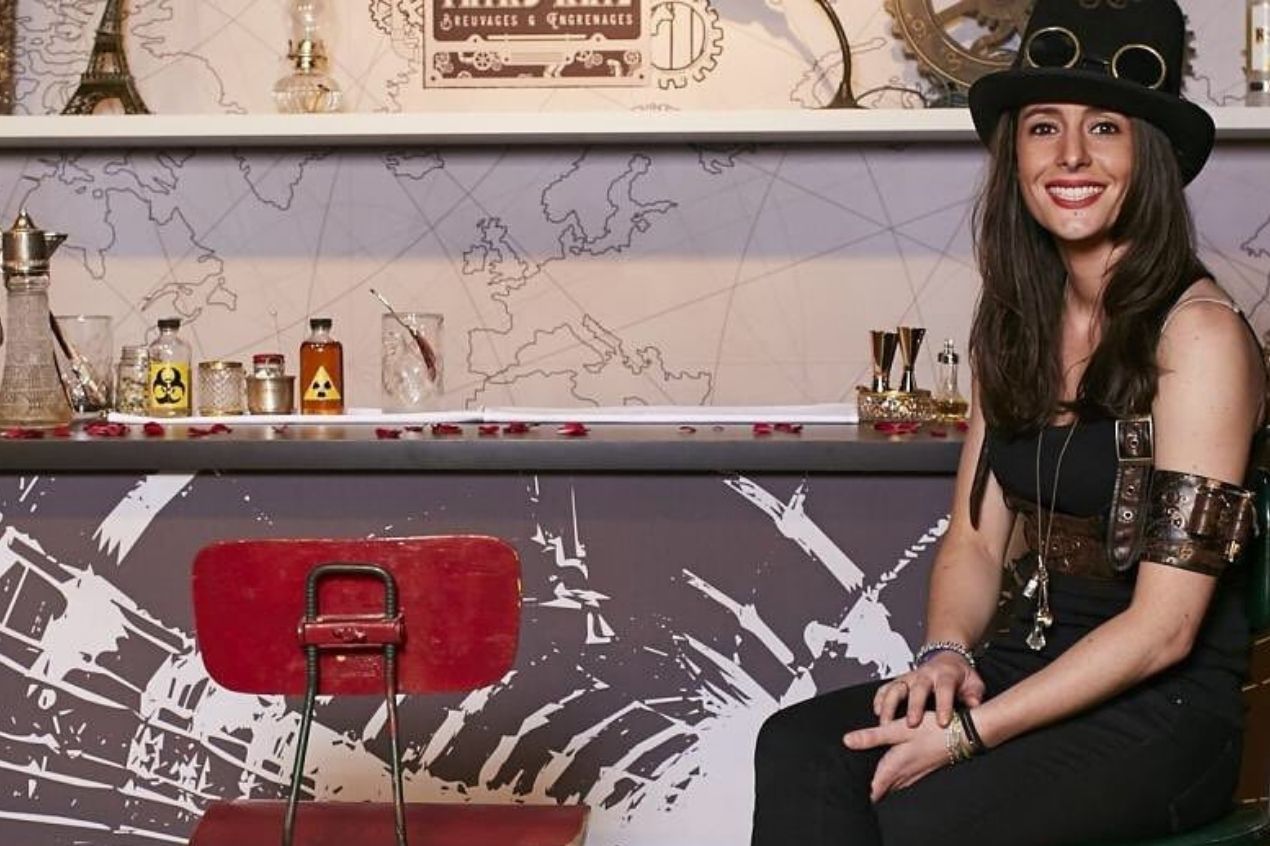 Did you know some of your favorite cocktails have been crafted by French bartenders? Tracing the history of cocktails in France, Emile Lefeuvre published a book with a list of the very first modern cocktails in 1889. Since the turn of World War I, French bartenders have played an instrumental role in elevating the modern cocktail game. One such modern marvel, Jennifer Le Nechlet, is the first female to be crowned the World's Best Bartender at the World Class Bartender of the Year Global final 2016.
Let's explore some fantastic cocktail recipes from French bartenders.
Le Méditerranéen
Recipe by Jennifer Le Nechet, head bartender at Mino.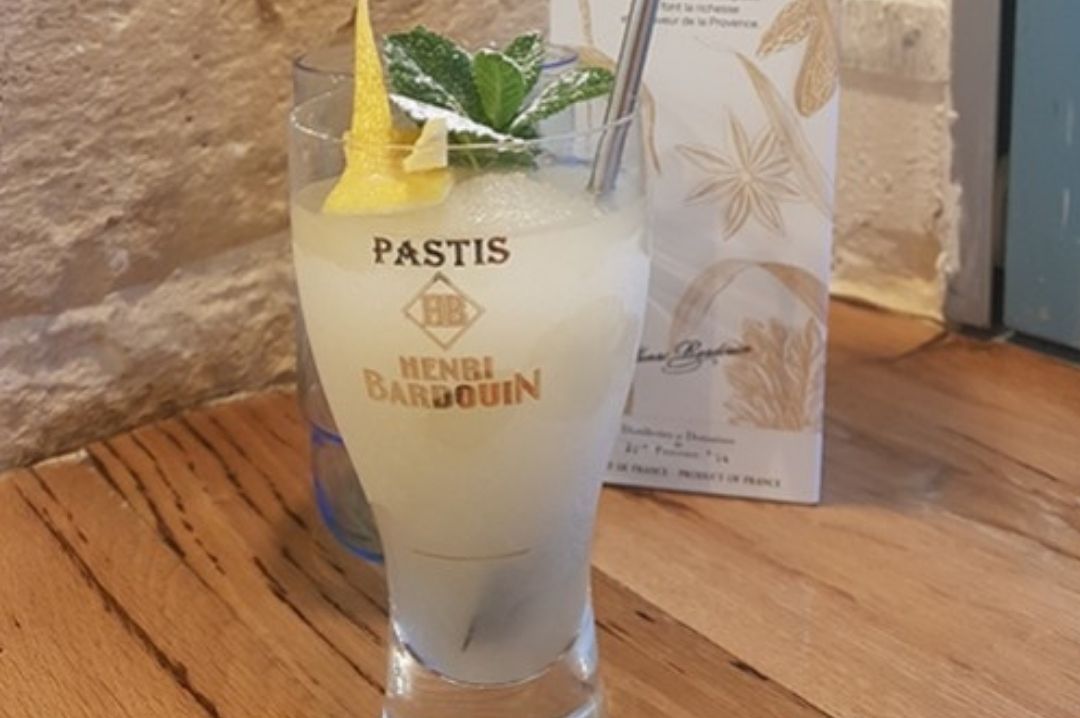 The Le Méditerranéen cocktail, Source: Website
Having a Pastis cocktail on the list is a must, and that too from one of the best French bartenders, Jennifer Le Nechet. The Henri Bardouin Pastis is made from more than 65 plants and herbs to give Le Méditerranéen a unique taste along with sweet peach nuances from the RinQuinQuin apéritif.
20 ml Pastis Henri Bardouin
20 ml RinQuinQuin Peach Wine
20 ml lemon juice
15 ml barley water
Mix all the ingredients in a shaker filled with ice, shake, and serve immediately.
French 75
Recipe by Henry Tépé.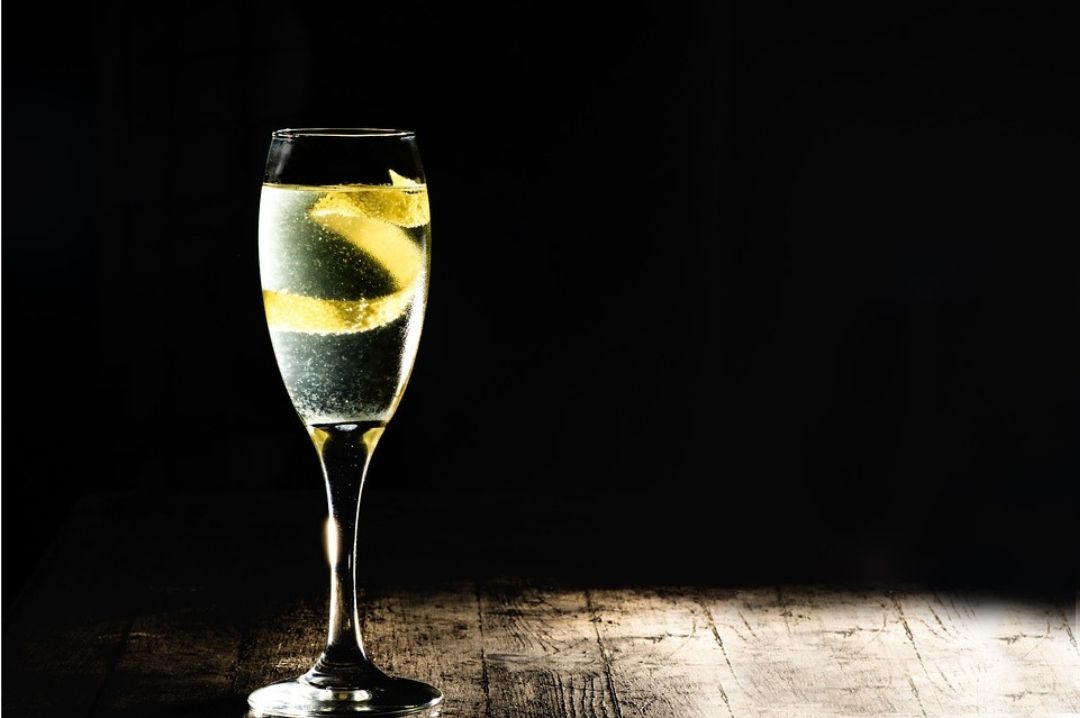 A bright and bubbly French 75 cocktail, Source: Website, image by Robert Krajewski
According to the Difford's Guide, the French 75 derived its name from Canon de 75 modele 1897, used in World War I. To add a citrus flavor to the drink, pour the award-winning Green Hat Citrus Floral Gin for tangy lemon peel, orange, and cherry blossom notes.
1 oz gin (try Gin of the Year Green Hat Citrus Floral)
2 oz champagne (try Sparkling Wine of the Year Albinea Canali Lambrusco "FB" Metodo Ancestrale)
1/2 oz lemon juice
Dash Simple Syrup
Garnish: Lemon peel
Dress inside of a champagne flute with lemon peel. Set aside.
Combine gin, syrup and lemon juice in an ice filled glass and shake well.
Strain mix into glass and top with champagne.
Mimosa
Recipe by Frank Meier.
The Szigeti Blanc de Blancs Brut's fresh bright yellow apple nose leads to a smooth lemon pastry base, doing well with orange juice. The Mimosa is perfect to celebrate special occasions.
Champagne chilled (try 2021 Sommeliers Choice Awards gold winner Blanc de Blancs Brut from Szigeti)
Orange juice chilled
Champagne flutes/glasses
Fresh mint, optional
Fill the middle of the glass with chilled orange juice.
Fill the remaining glass with chilled champagne.
Garnish with fresh mint.
Veggie Drinks
Recipe by Thomas Fernandez.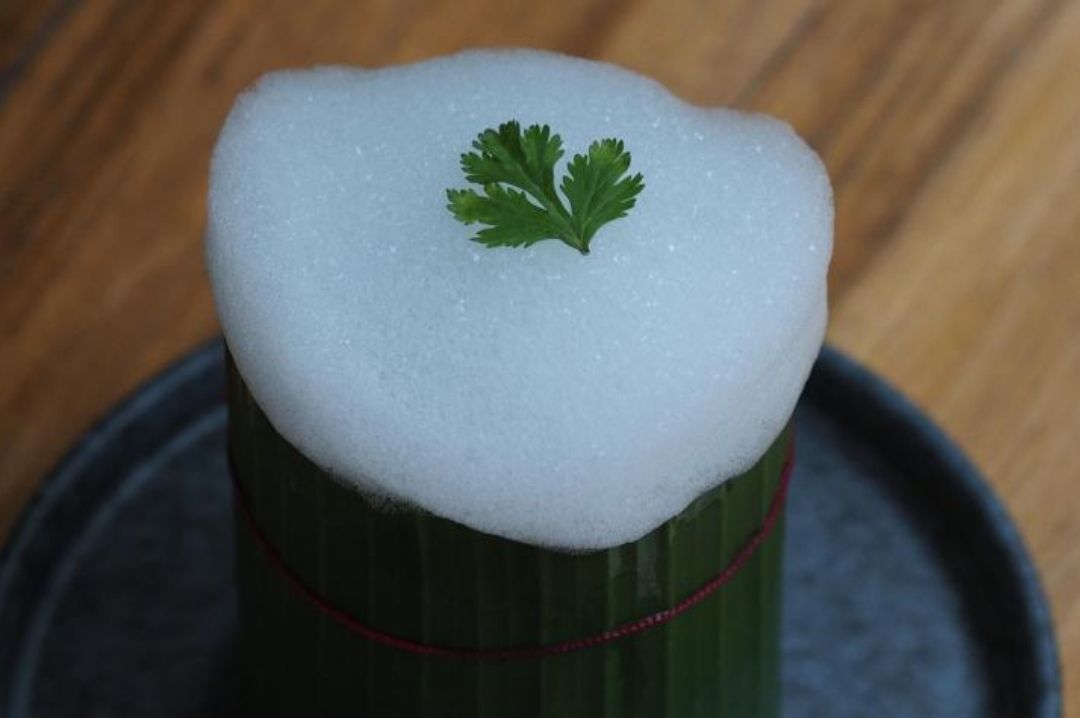 Signature cocktail from Thomas Fernandez, Source: Website
Crafted for all the veggie lovers, the Veggie Drinks cocktail is cloaked in a Caribbean theme with tropical juices, rum, and green garnishes. The Saint James Sugarcane Syrup Rum has floral notes (rose and peony), fruity aromas (pineapple and passion fruit), and slightly spicy nuances.
2 bar spoon of coriander pesto
2 dash green bitter
3 cl pandan syrup
1.5 cl Caribbean lime juice
3 cl Caribbean mango juice
3 cl Saint James Sugarcane Syrup Rum
Garnish: Verbena mousse, coriander head
Add rum, juices, syrup, coriander pesto and green bitters to the glass. Stir lightly. Garnish with Verbena mousse and coriander head.
L'Eau Fraîche
Recipe by Stephen Martin.
With an objective to make cocktails less strong and more fun, Stephen Martin's L'Eau Fraîche oozes botanical aromas of sea salt and grains. The Mahón Gin intensifies a palate of green olives, lemon peel, and citrus oil into the drink.
3 cl of a French amaro
1.5 cl of gin (try 2021 Bartender Spirits Awards gold winner Mahón Gin)
1.5 cl of peach syrup
Tonic water
A spray of rosemary
Top the drink with tonic water and a spray of rosemary after pouring all the ingredients in a glass.
Old Fashion Provençal
Recipe by Thomas Cutropia, bartender at the Les Bistronomes.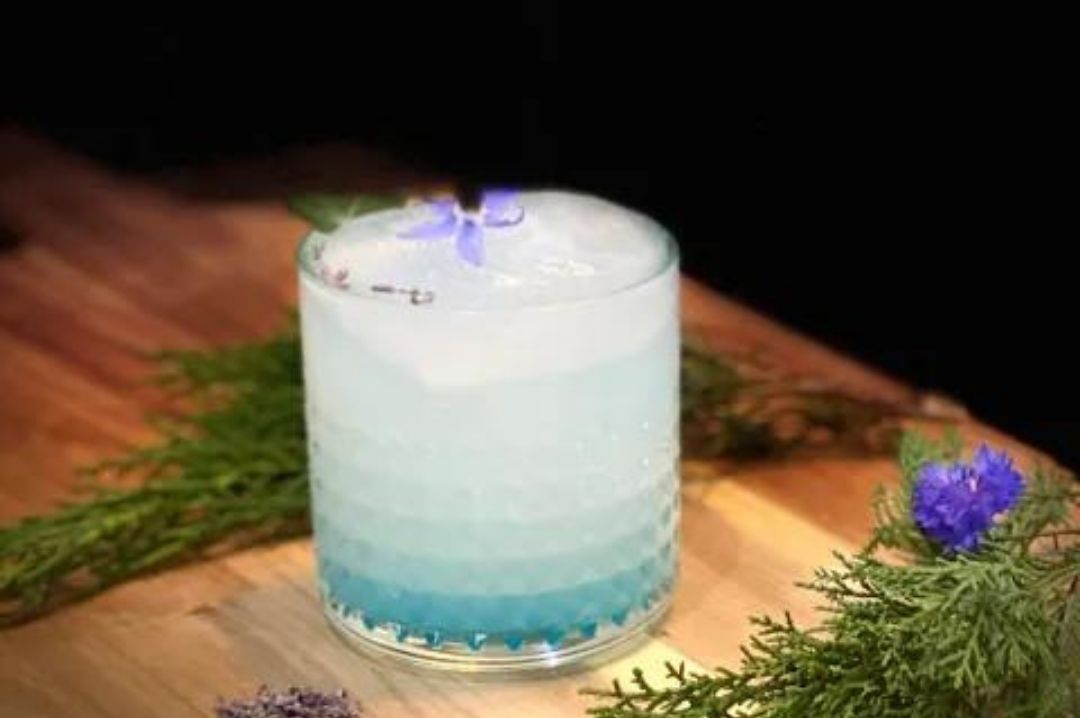 A cool Old Fashion Provençal on the table, Source: Website
The Old Fashion Provençal obtains its smoothness from the Vedrenne Liqueur de Paris, combining almond, wild berry, and herbal nuances. The Henri Bardouin Pastis attaches a complex mix of spices and herbs to the palate, with lavender syrup bringing a sweet freshness to the cocktail.
30ml Henri Bardouin Pastis
30ml Vedrenne Liqueur de Paris
2 dashes of Angostura bitters
5ml Home-made lavender syrup
Stir in a mixing glass to melt the ice for 2/3 min.
Garnish wishes for a lavender flower.
Petite Planète
Recipe by Valentin Piolatto, bartender at Moonshiner.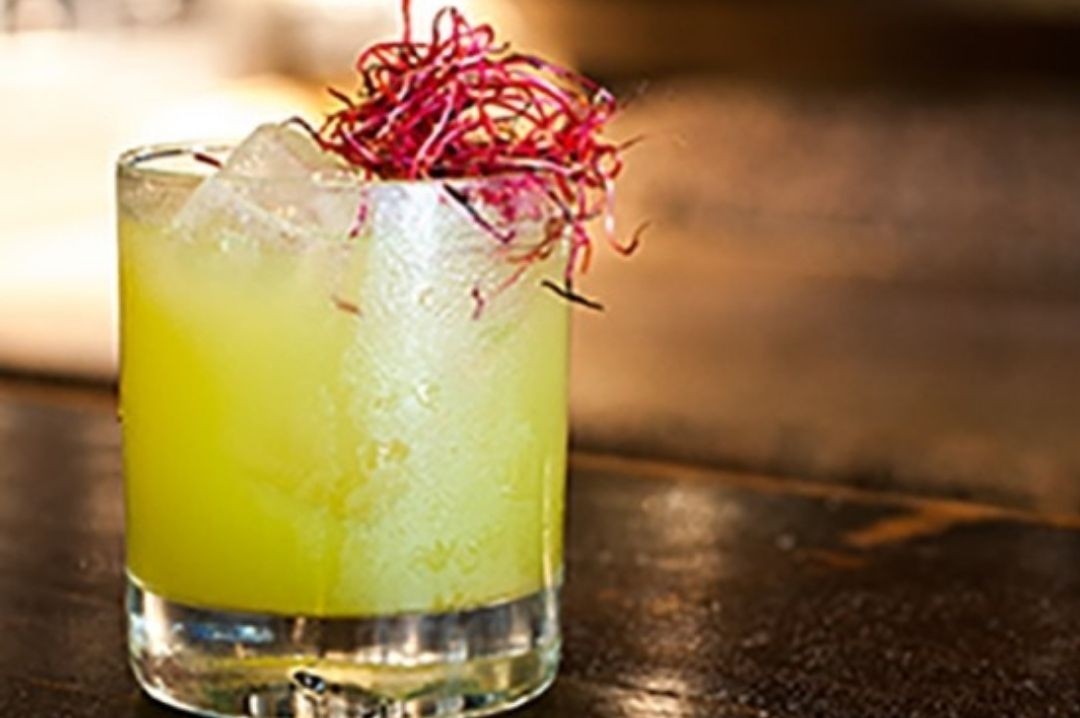 The Petite Planète, Source: Website
The bright yellow colored cocktail starts with sweet and herbal notes with a hint of mint, leading to a sweet and spicy palate to tingle your senses. Petite Planète will take you to a yellow wonderland with its floral aromas.
40 ml Mezcal Bruxo No.2
15 ml Yellow Chartreuse Jaune
25 ml Sweet celery and lemon cordial
2 yellow lemons
5 dashes of Pastis Henri Bardouin
Add all ingredients to the glass and squeeze lemon juice to top up the drink.
Header image- Jennifer Le Nechet, Source: Instagram