Two days in Paris without the Eiffel Tower
Cherish a first-class experience in the French capital after you've had your heart's fill with its golden gem.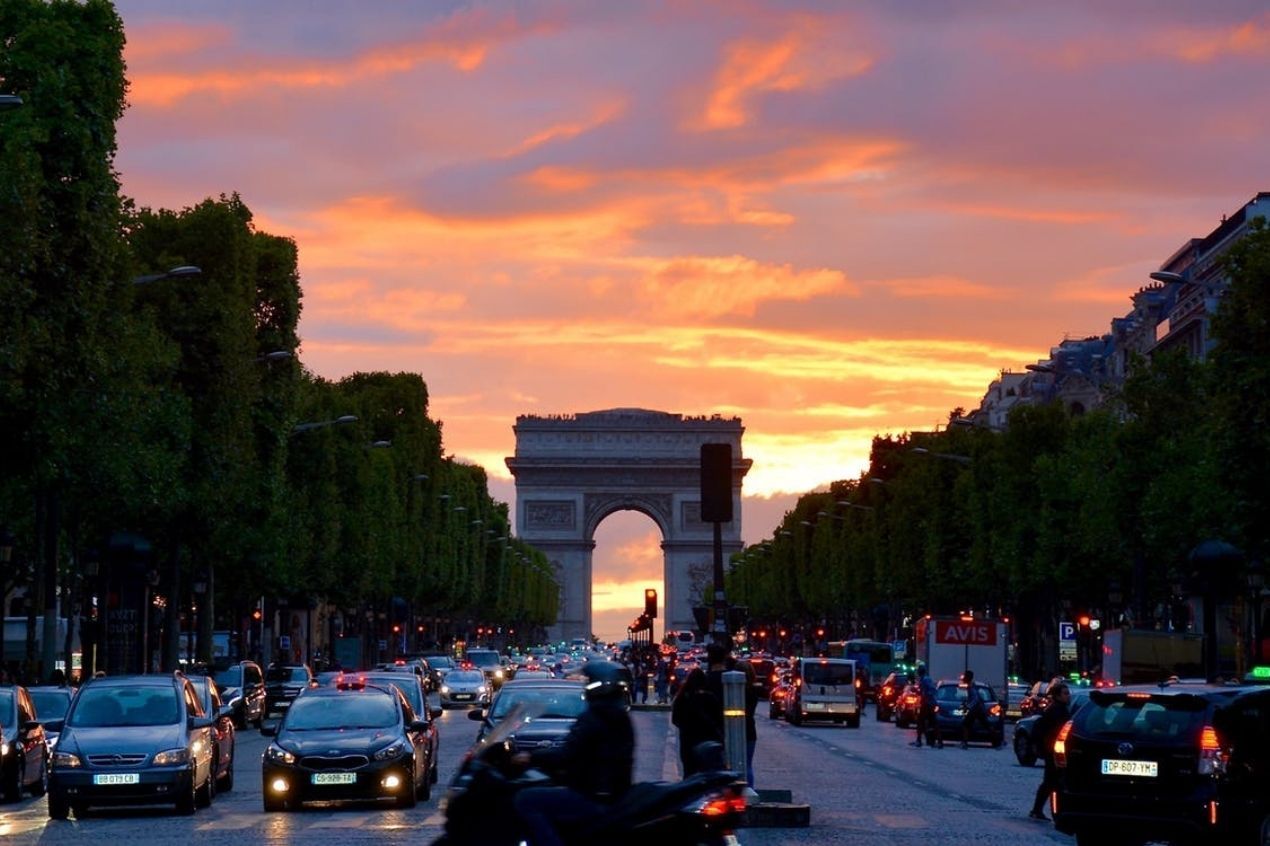 Get ready to explore the finest bits of Paris as we take you on a two day tour of the best places to eat, drink, and visit. Discover Parisian bakeries, hidden spots to drink, and sites to revisit history and tradition as Paris welcomes you with open arms.
First Day
Where to go for luxury? Maison Souquet
The bar at Maison Souquet, Source: Facebook
To experience luxurious interiors and lavish furnishings, choose to spend time at the Maison Souquet. The hotel presents Jacques Garcia's architectural brilliance in the form of artisanal designs, handpicked cocoon woven silk for bedding, and relaxing spa services. The hidden bar setting encloses a reading room, a monumental fireplace, and rich wood and velvet textures for a deluxe backdrop. Sip on the Flora cocktail made with Orange Sanguine, carrot & ginger syrup, sour apple juice, and ginger ale while adoring the majestic opulence of the area.
Location - 10 Rue de Bruxelles, 75009.
Where to find a bakery? Stohrer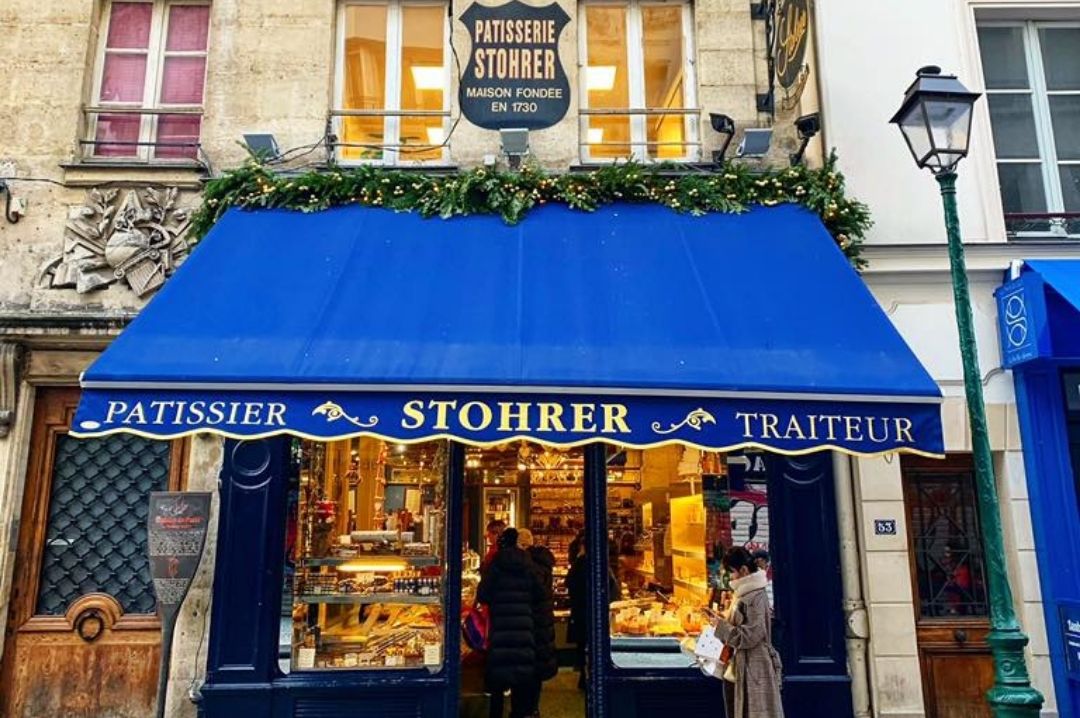 Stohrer Patisserie in Paris, Source: Facebook
Start your day on a sweet note with the delicious Rum Baba pastry soaked in rum syrup at the Stohrer, the oldest Patisserie in Paris. Lock onto some Paris favorites such as chocolate croissant, cream puffs, macarons, and meringue. Other sweet delicacies worth mmm-ing for are the pistachio eclair, raspberry tart, Paris-brest, and Saint-Honoré. What's a morning without a Parisian bakery.
Location - 51 Rue Montorgueil, 75002.
Timings - 8 am to 8 pm (Sunday)
8 am to 8.30 pm (Monday to Saturday)
Where to find cocktails? Solera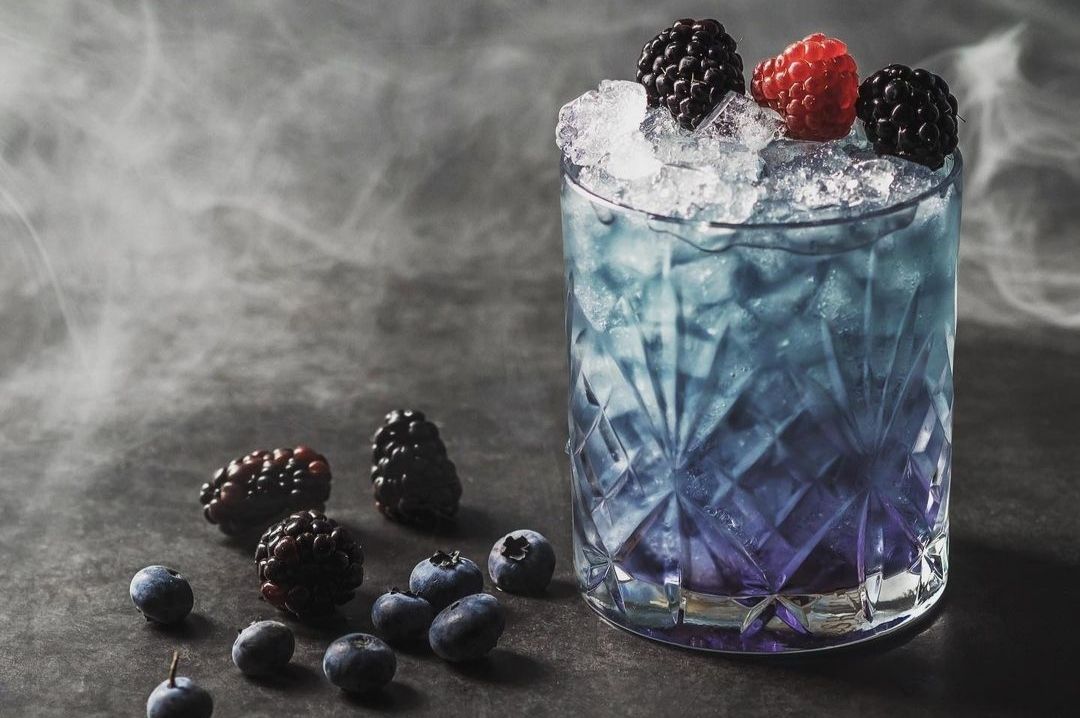 The Metallic cocktail, Source: Instagram
Crafting ambrosial cocktails in the 5th arrondissement, Solera will invite you to a dark club-like atmosphere and grip you with cocktails like Parisian Smash, Southern Comfort, and spiked mojitos. You may go for classic by the glass wine options or a mix of two cocktails on special request. We recommend the Metallic cocktail topped with ice and berries. Once you have refueled, get set for a visit to the legendary Arc de Triomphe.
Location - 283 Rue Saint-Jacques, 75005.
Timings - Closed (Sunday to Monday)
5 pm to 2 am (Tuesday to Saturday)
Where to find a historic site? Arc de Triomphe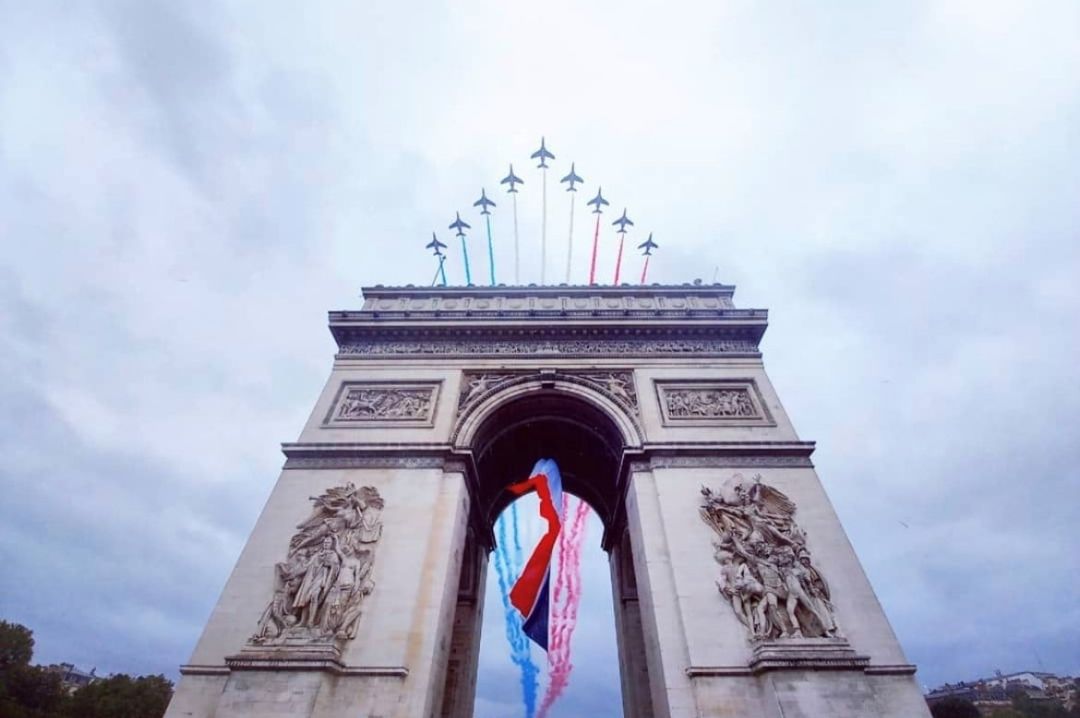 French flag colors passing through the Arc de Triomphe, Source: Facebook
Built in tribute to fallen French soldiers in the 19th century, the Arc de Triomphe is the biggest monument of its kind and a renowned tourist spot. The strong pillars have 558 names engraved of generals and the triumphant victories they achieved. From the top, you can have the liberty of enjoying a panoramic view of the Champs Elysées, known to be one of the most beautiful avenues in the world. And you will find classic boutiques like Mont Blanc, Louis Vuitton, Cartier, and more surrounding this outpost of champions.
Location - Place Charles de Gaulle, 75008.
Where to find a Parisian market? Rue Du Nil Street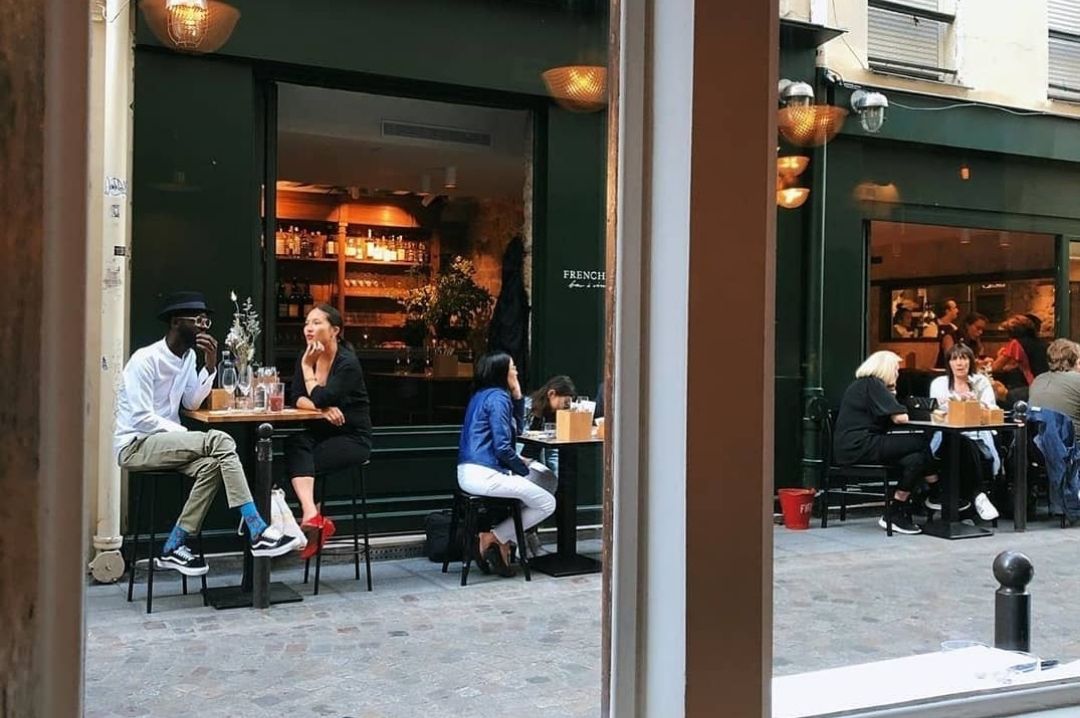 The Frenchie restaurant at the Rue Du Nil street, Source: Instagram
After brushing up on your French history, it is time to enjoy some delicacies. You will find a variety of shops ranging from restaurants, fresh product groceries, bakeries, and apparel stores at the Rue Du Nil Street. Some notable places in the 2nd arrondissement include Boneshaker Donuts, Crèmerie Terroirs d'Avenir, Lilla, Grège, Pizzeria Popolare, Frenchie Caviste, and more. The Frenchie restaurant offers three course meals starting from €65 for those never shy away from a fine meal.
Location - Rue Du Nil, 75002.
Where to find a secret bar? Little Red Door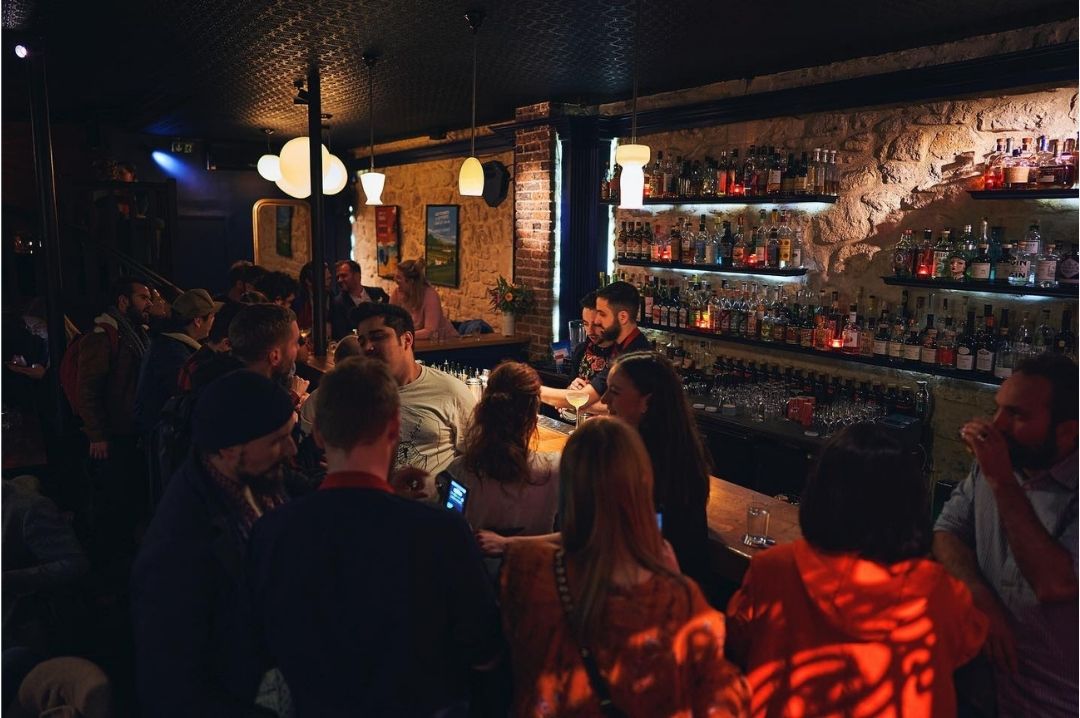 Little Red Door bar counter, Source: Facebook
Despite being a popular name among the Parisians, the Little Red Door can be difficult to find for those who haven't explored it yet. It has a secret door that leads to a cosy bar serving crafty cocktails in the Marais district. Sum up your night with the Stimulation cocktail made with Bruxo No.1 Mezcal, chlorophyll, porcini mushroom, Cap Mattel Blanc, and citrus. While the night away at this bar that has featured as one of the 50 best bars in the world for 7 years. Quite an unattainable feat by a bar that keeps a hidden entrance.
Location - 60 Rue Charlot, 75003.
Timings - Closed (Sunday to Tuesday)
6 pm to 1 am (Wednesday to Thursday)
6 pm to 2 am (Friday to Saturday)
Second Day
Where to go for brunch? Café Méricourt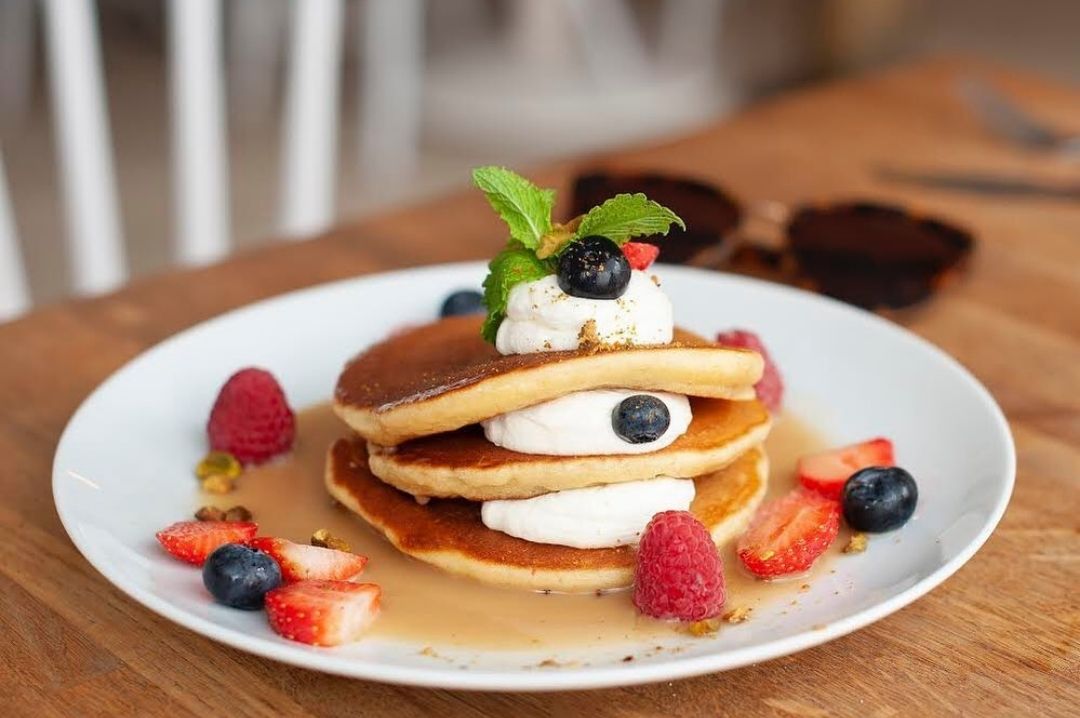 Sweet fruit pancake at Café Méricourt, Source: Facebook
Café Méricourt has a menu of homemade mueslis, pancakes, sandwiches, and specialty coffee for a belly filling brunch. We were taken by the Orange Blossom pancake with lemon and honey ricotta, maple cream, seasonal fruits, and hazelnuts. The local favorite Chakchouka also topped our list with its poached eggs, tomatoes, peppers, onions, harissa, and spices. Sweet or savory, Café Méricourt will take care of your morning blues.
Location - 22 Rue de la Folie Méricourt, 75011.
Timings - 9.30 am to 3 pm (Monday to Friday)
10.30 am to 4 am (Saturday to Sunday)
Where to find art? Louvre Museum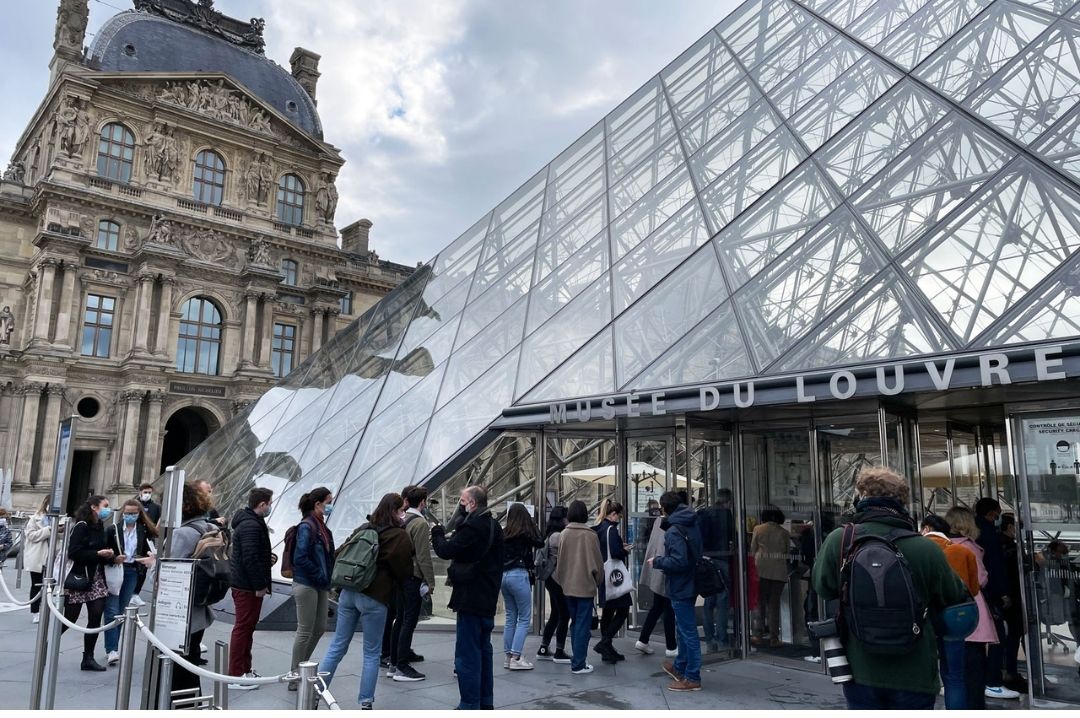 The iconic Louvre Museum, Source: Facebook
Did anyone say art? Located in the center of Paris, it's hard to miss out on the most visited art museum in the world. The Louvre Museum exhibits graphic arts, Egyptian antiquities, sculptures, paintings, and other archaeological stuff to geek on. Covering an area of 210,000 square meters, the building demonstrates its stature of once being a royal palace. It is also home to famous paintings like The Wedding at Cana, Mona Lisa, Liberty Leading the People, The Coronation of Napoleon, and more. We suggest you plan out the artifacts and paintings you would like to see because the Louvre can easily take up the whole day.
Location - Rue de Rivoli, 75001.
Timings - Closed (Tuesday)
9 am to 6 pm (Wednesday to Monday)
Where to soak up the sun? Jardin des Tuileries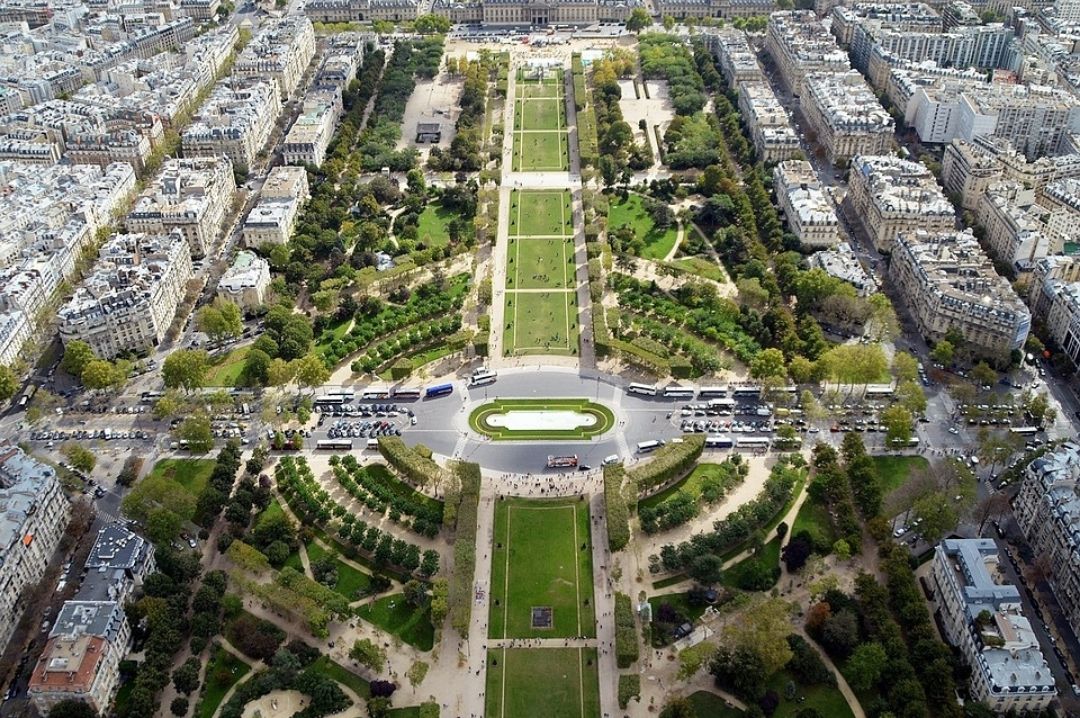 The Paris gardens, Source: Website, photo by Heri Wibisono
A free public garden spanning across 55 acres in the middle of the city, the Jardin des Tuileries is a nice pit stop to rejuvenate when you've gawked at the art in the Louvre for hours. Grab a bottle of local wine from the nearest Monoprix on your way to Jardin des Tuileries, a 10 minute walk from the Louvre, and enjoy a nice picnic in the sun with some food and your friends. The gardens have a bookstore, a carousel, and a few restaurants so the fun never stops!
Location - Pl. de la Concorde, 75001.
Timings - 7 am to 9 pm (Monday to Sunday)
Where to go shopping? La Vallee Village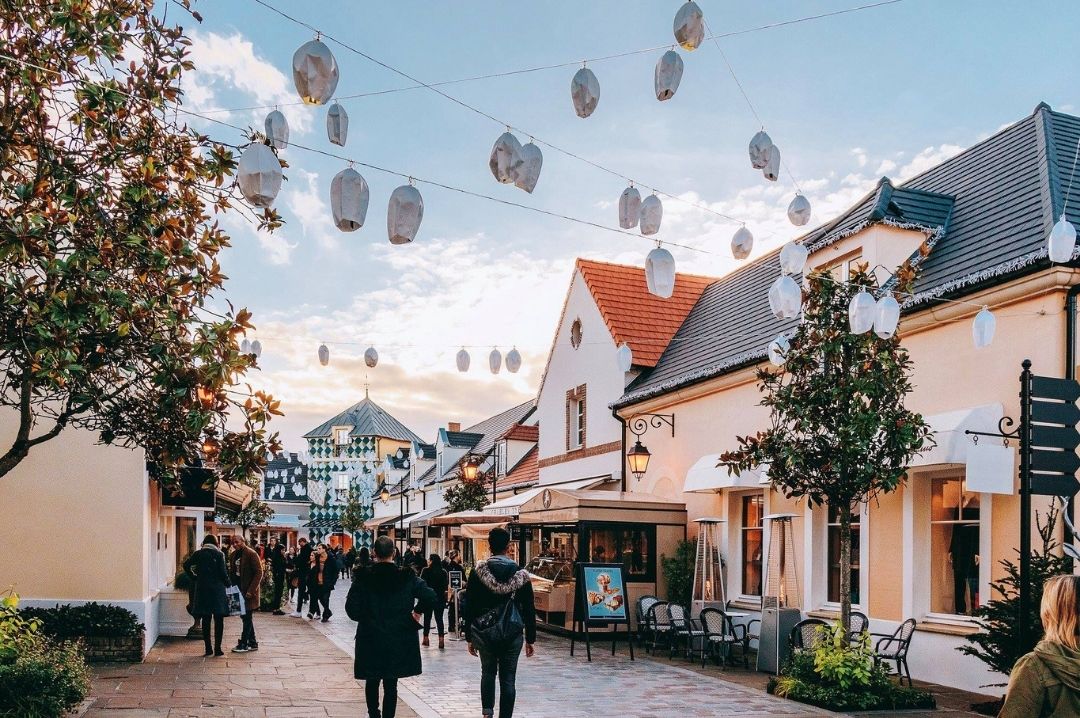 The beautiful La Vallee Village, Source: Facebook
Can't miss out on shopping, can we? For those looking to delve into the fashionable side of the city, the La Vallee Village will present 120 luxury brands to choose from. Find brands like Marc Jacobs, Polo Ralph Lauren, Tommy Hilfiger, Burberry, Boss, Balmain, Longines, Calvin Klein, Salvatore Ferragamo, Lacoste, Tissot, Rado, and many more at this shopping mall for you to take your picks. Definitely a paradise for shoppers searching for all the best designer brands at one place!
Location - 3 Cr de la Garonne, 77700 Serris.
Timings - 10 am to 8.30 pm (Monday to Friday)
9 am to 8.30 pm (Saturday to Sunday)
Where to go cruising? Le Canal Saint-Martin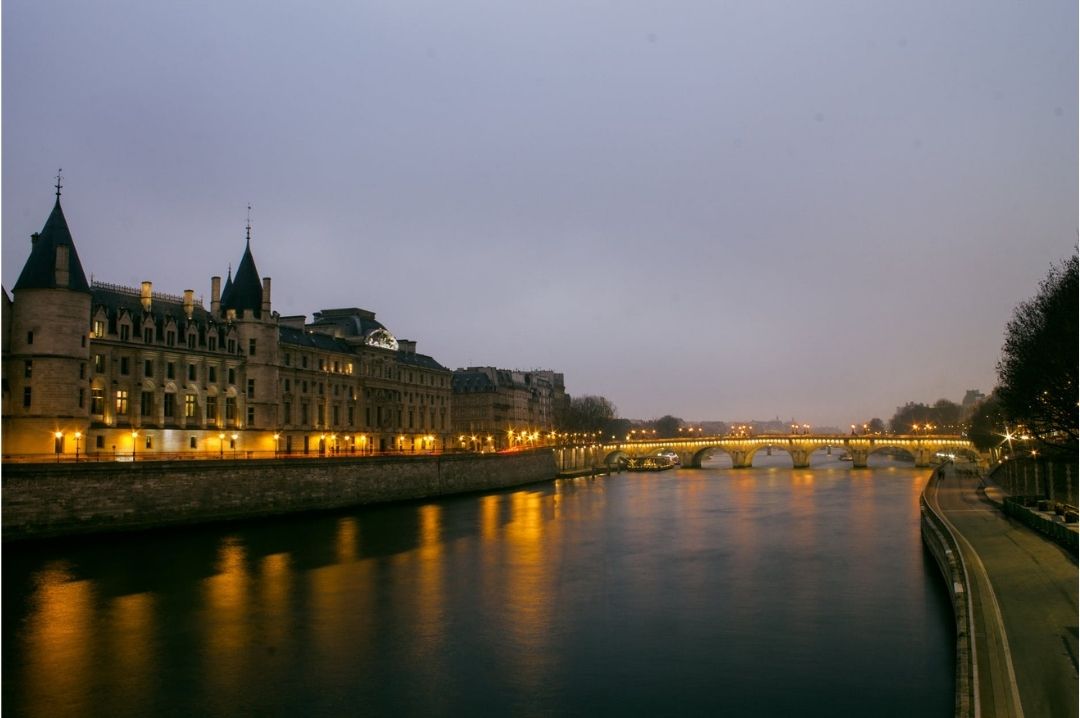 Le Canal Saint-Martin, Source: Website, photo by Pixabay
Located in eastern Paris, the Canal Saint-Martin is a popular spot amongst Parisians to stroll around and go for romantic walks. Commissioned by Napoleon to gather freshwater, the Canal Saint-Martin opened its doors to Paris in 1852. Running 4.5 kms long on the Seine river, it offers a joyous boat ride starting from €18. You may also walk down the rue de Lancry and grab a bottle of wine, some cheese, and baguette to enjoy the serenity on your way back from the La Vallee Village.
Where to find a rooftop bar and restaurant? Kong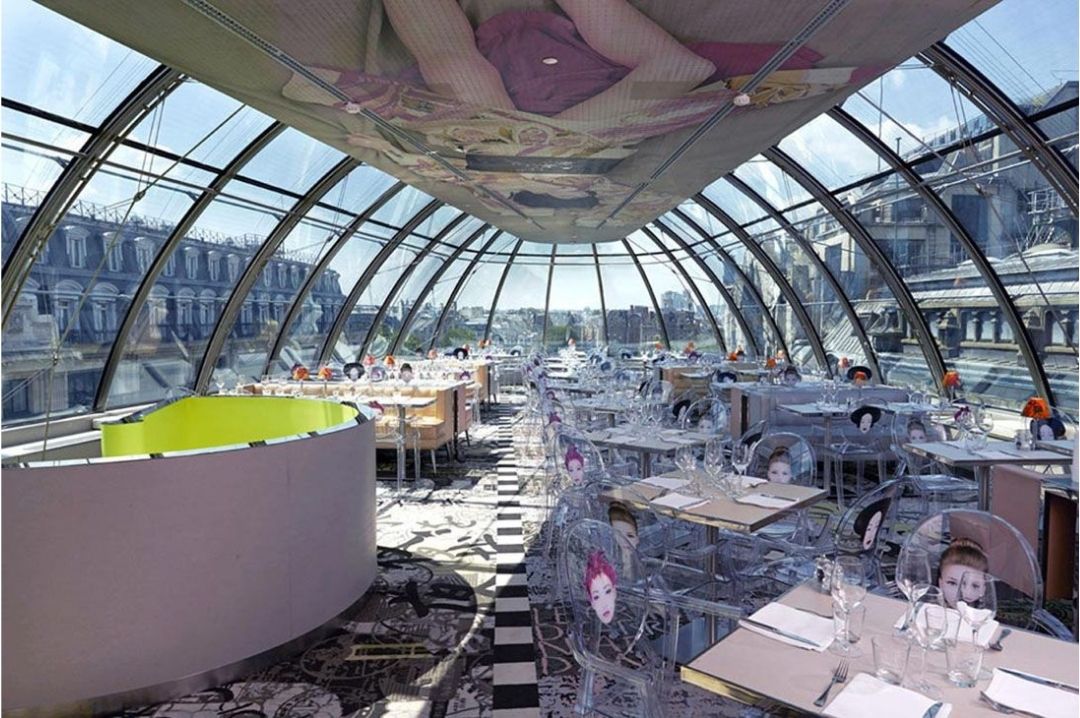 Exuberant skyline view at Kong, Source: Website
To round off things on a relaxing note, sit back and absorb the Seppuku cocktail made with tequila, mezcal, apricot, piment oiseau, yuzu, and ginger beer at the Kong terrace galley. Take in the skyline views, medallion leather chairs, and shining chandeliers to soothe your senses. A much needed mental therapy once you have discovered the best Parisian spots. Kong has a range of sumptuous asian dishes like the Gyoza chicken and vegetable dumplings for an appetizing meal.
Location - 1 Rue du Pont Neuf, 75001.
Timings - Closed (Sunday to Tuesday)
12 pm to 2 am (Wednesday to Thursday)
12 pm to 3 am (Friday to Saturday)
Header image - Arc of Triomphe, Source: Website, image by Pixabay