What to do in Paris this November
From Christmas displays to concerts, here's what to do in Paris in the month of November.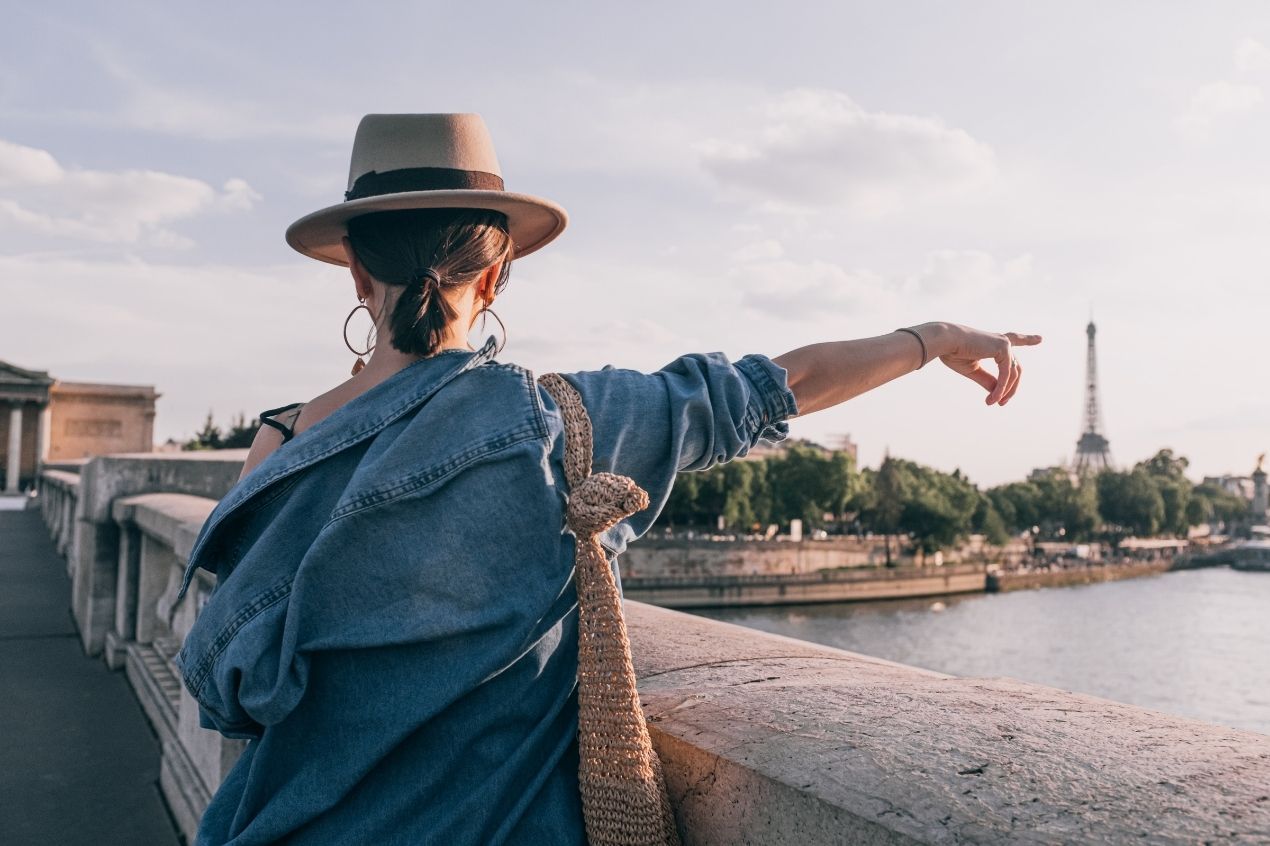 For many tourists, November might not be the ideal month to visit Paris. But let's not forget that the city offers us an array of events to keep us on our feet, regardless of dropping temperatures and the occasional icy rain. Plus, November is the month where some of the city's biggest department stores start putting up their Christmas displays, which are a must-see for both locals and tourists.
[[relatedPurchasesItems-30]]
This month, wrap yourself up in your coats and enjoy the widespread set of entertainment the city of love has to offer.
Afterwork Drink and Paint
(Saturday, November 6 and Saturday, November 20)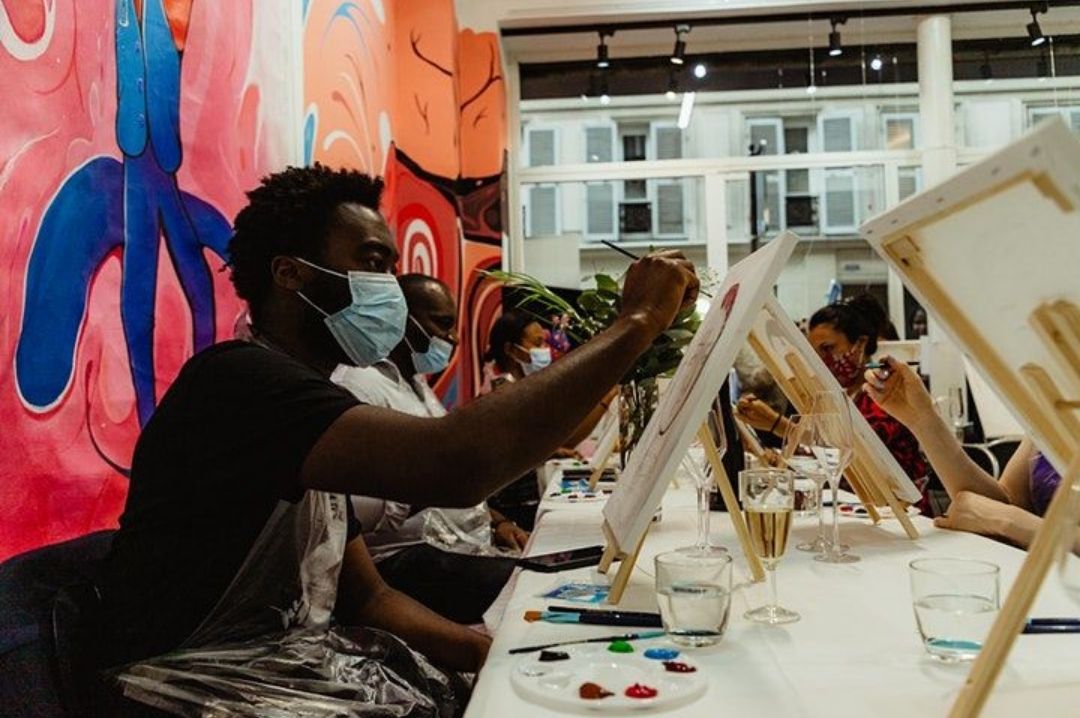 Drink and Paint, source: website
There's nothing more relaxing than a drink and paint session. Over the past few years, the drink and paint craze has taken over our inner artists like no other. Taking place at the Galerie WAWI on both November 6 and November 20, this drink and paint evening is a great way to relax and enjoy an evening with yourself (or your friends).
A local artist will direct you as you paint and sip on one free drink of your choice. The best part, you don't have to be an artist to participate. For those of you who just want to watch and enjoy the drinks and music, you can also tag along (entry is free for you).
Keep in mind, drinks are available for purchase, except the 1 free drink entitled to participants.
Price - €39 for participation + 1 free drink
Where - 49 Rue Albert Thomas, 75010 Paris
Timing(s):
Session 1 - 6:30 pm to 8 pm
Session 2 - 9 pm to 10:30 pm
Madame & Monsieur Rure Festival
(Saturday, November 6)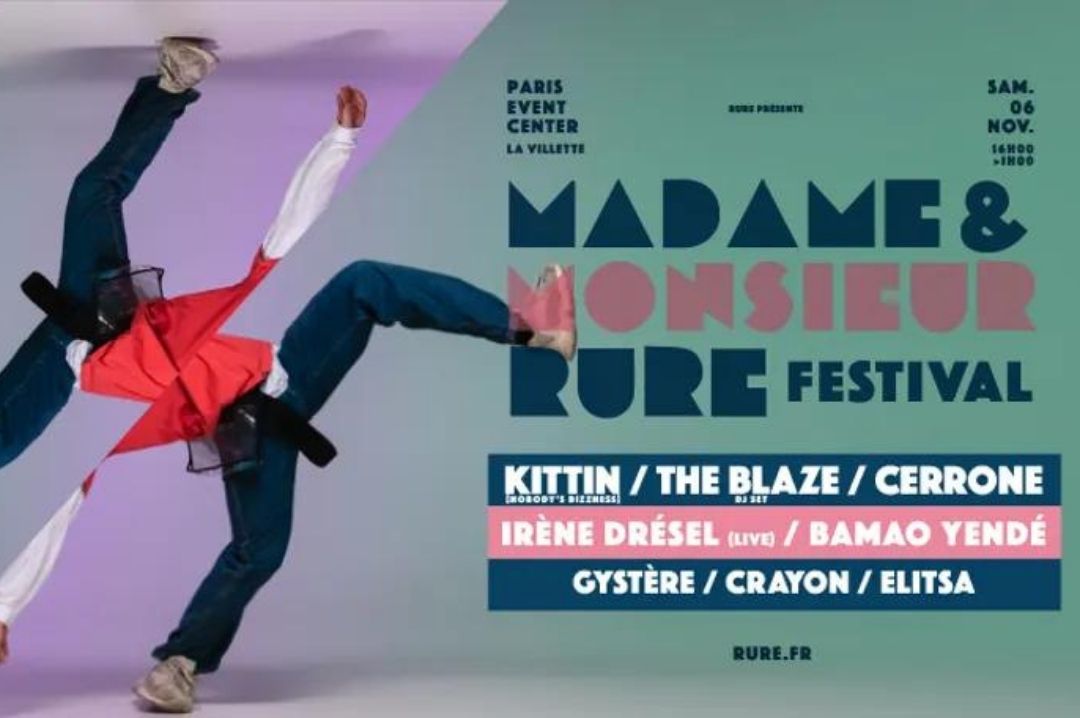 Madame & Monsieur festival by Rure, source: Website
For a nine-hour DJ set, the Madame & Monsieur Rure Festival is calling all music lovers to La Villette from 4 pm to 1 am. The event will feature famous French DJs like DJ Kittin, The Blaze, Cerrone, Irene Dresel (who will play live), and more.
Expect over 6000 festival attendees, several food trucks, and drinks from five bars across the city and a VIP area with backstage access. Doors will open at 3:30 pm, so make sure to arrive early for easy entrance.
Price -
Early Pass - €27.50
Standard Pass - €38.50
Where - Paris Event Center, 20 Av. De la Porte de la Villette, 75019 Paris
Timing(s) -
Gates open at 3:30 pm
Festival - 4 pm to 1 am
Burna Boy at Accor Arena
(Wednesday, November 10)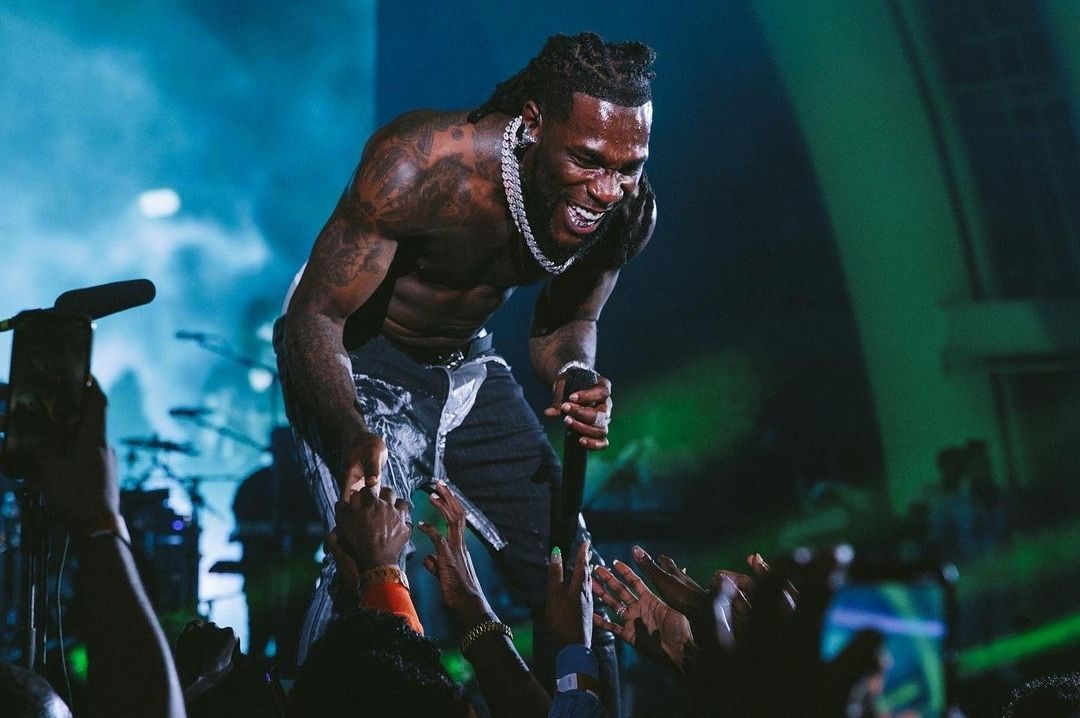 Burna Boy in concert, source: Instagram
If you're active on TikTok and Instagram Reels, then you've definitely heard some of Burna Boy's greatest hits. Coming to Accor Arena with his power suit, Burna Boy is set to light the stage on fire (not literally). We're super excited to groove to his hits like Question, Location, Ye, and more.
Price - €55 onwards
Where - 8 Bd de Bercy, 75012 Paris
Timing(s) -
7 pm onwards
Erasmus Journey of Champagne
(Sunday, November 21)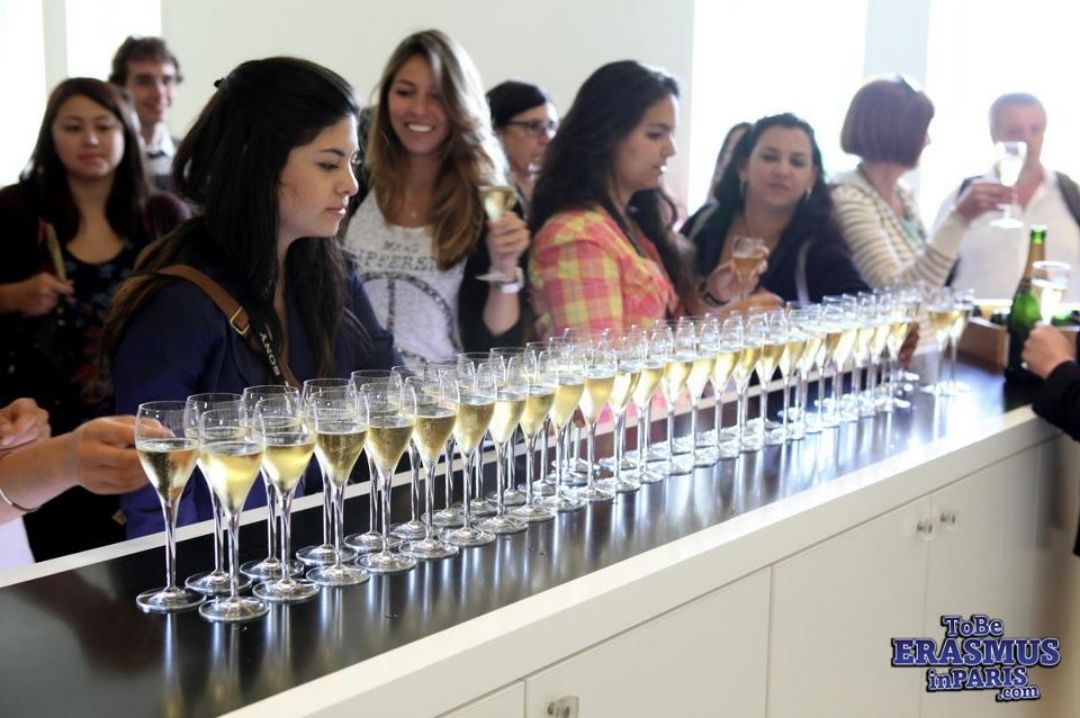 Erasmus Journey of Champagne, source: Website
Whether you're an Erasmus member or not, this Champagne journey is definitely a must-attend in November. The tour includes a stroll through the grapevines in the countryside, a visit to the famous Reims Cathedral, and a Champagne tasting. You will have a tour guide who will accompany you and help you out with anything necessary.
Price -
Members: €45
Non-members: €52
Meeting point - Porte d'Orléans
Timing(s)-
10 am to 8 pm
You are advised to arrive 20 minutes before departure.
Armistice Day Ceremony in Paris
(Sunday, November 11)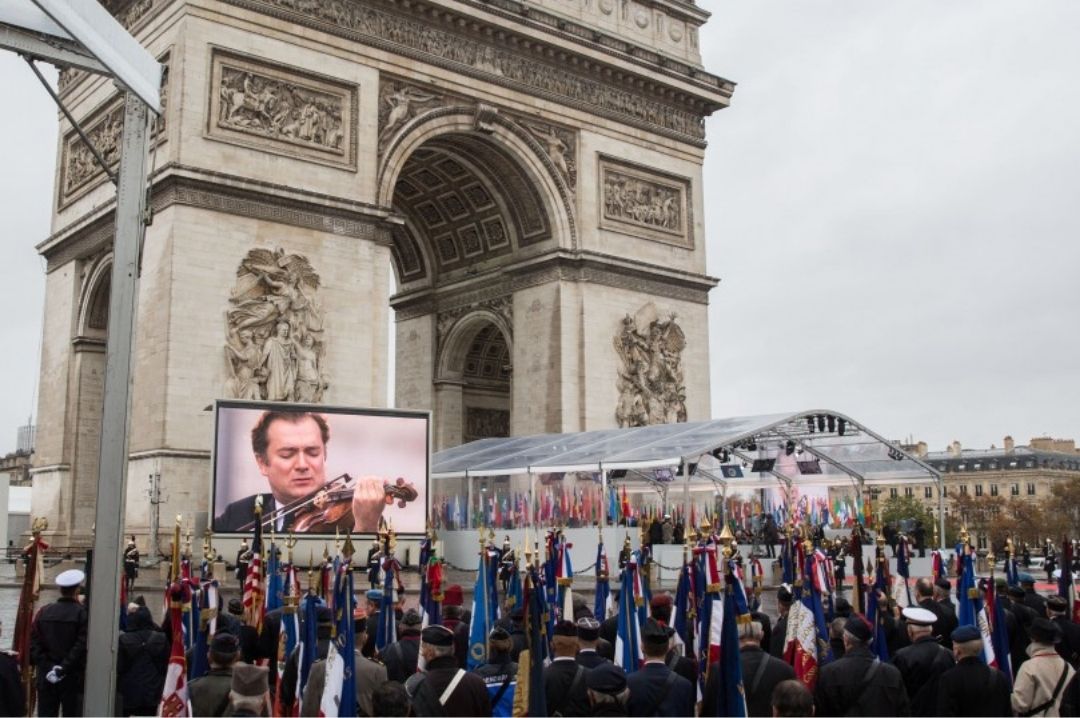 Armistice Day ceremony, source: president.gov.ua via Wikimedia
Armistice Day was established on November 11, 1918, as combat ended during World War I. Almost 1.6 million French soldiers died during World War I and II, and this day pays respects to those who lost their lives and were injured during the wars.
The ceremony will take place at the base of the Arc de Triomphe - the Tomb of the Unknown Soldier, where the French President will lay a red, white, and blue wreath which will honor all French troops that died in the war. In the evening, a solemn vigil will also take place at the Tomb.
Where -Pl. Charles de Gaulle, 75008 Paris
Timing(s) -
Wreath-laying - 11 am
Vigil - 9 pm
Christmas Window Display around Paris
(Throughout November - January)
Galeries Lafayette Christmas Tree, source: ChantalTV
Every year, the biggest department stores in Paris set up their windows with uber-exciting displays for Christmas. The spectacular decorations include everything from Winter Wonderlands to animations, giant Christmas trees, and much more.
Le Bon Marché Rive Gauche already kicked off their special display on October 29. BHV Marais' windows this year will feature Christmas Wonderland in Switzerland, which will start on November 29.
Meanwhile, Galeries Lafayette, just like every year, will once again stun both tourists and locals with its Winter Wonderland window display, which will kick off on November 17. This year's theme is Christmas Magic, and we can't be more excited. Don't forget to check out the larger-than-life world-famous Christmas tree at Galeries Lafayette - it's definitely a sight for sore eyes.
Printemps Haussmann will also kick off their dazzling display in mid-November, and we are hoping to see some cycling elves working in Santa's workshop.
Header image - Photo by Daria Shevtsova