Visit these Stunning Beer Bars in Paris this Oktoberfest
Thinking about where to celebrate Oktoberfest in Paris? Visit these beer bars where you can chill with your friends and enjoy some of the best craft beers.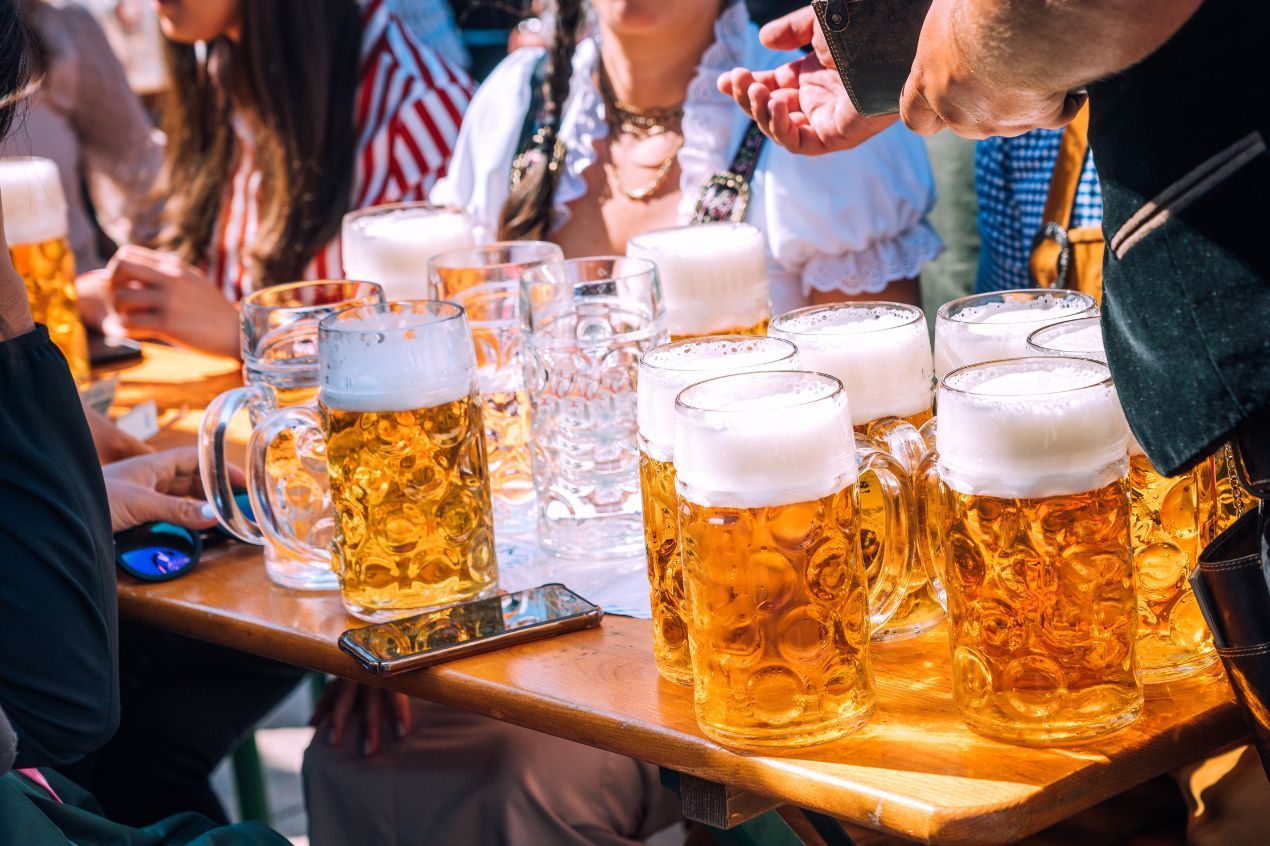 Oktoberfest is the world's largest annual beer festival, and it is celebrating its 185th year this year. Do you enjoy dancing? Music? Most importantly, what about the beer? If you love all, then make your way to these best beer bars in Paris for this amazing and boozy occasion.
Oktoberfest will be held this year from September 17 to October 3, 2022, and it is the perfect opportunity to drink with friends and family while enjoying fresh and flavorful beers. So, if you want to feel the celebratory Oktoberfest spirit, check out our list of the best bars in Paris.
Paname Brewing Company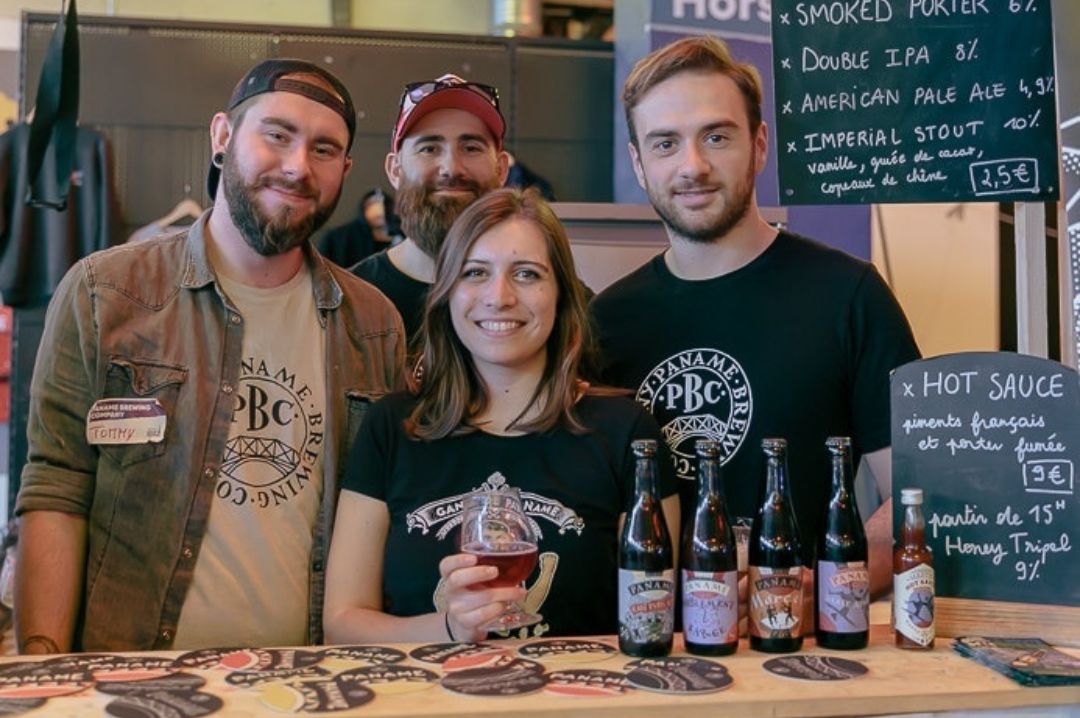 Image Source- Paname Brewing Company
The Paname Brewing Company is a popular beer bar in Paris. With its waterside terrace and a vast selection of craft beers, this is the ideal place in Paris to celebrate Oktoberfest. While cocktails have recently become popular, beer remains a highly desirable drink in France. Some people have even decided to make craft beer a priority in their businesses. The Paname Brewing Company is one of them.
Set beside the Canal de l'Ourcq, the Paname Brewing Company invites you to unwind on one of two terraces with views of the canal or below the attractive glass roof. But due to its amazing beer and relaxing environment, the beer bar is so popular that it is frequently difficult to get a seat. You should arrive early!
Address:
41 Quai de la Loire
75019 Paris 19
LES CUVES DE FAUVE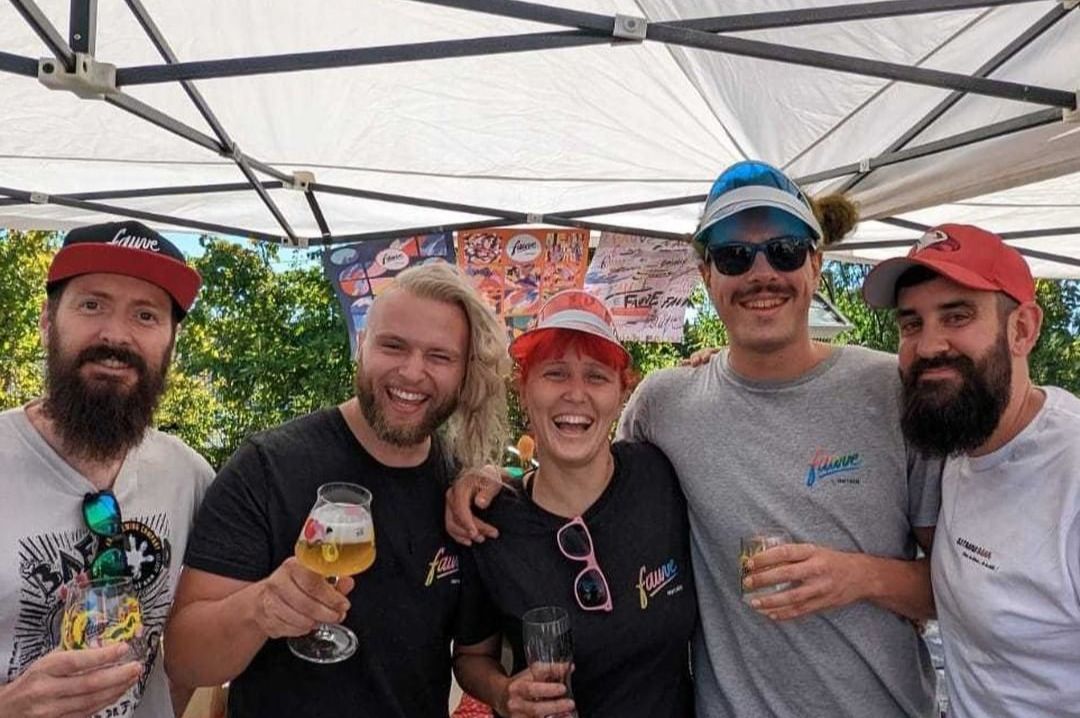 Image Source- LES CUVES DE FAUVE
This Oktoberfest you can discover the new beer bar in the 11th arrondissement of Paris- Les Cuves de Fauve. They have 16 types of draft beers that you can pair with the foods on the menu.
Apart from visiting during Oktoberfest beer enthusiasts will now have a new hangout in Paris's 11th arrondissement. Have you heard of the 2018 craft beer brand Fauve? Cyprien Maisonnier and Antoine Robic, who owns Fauve, opened the Les Cuves de Fauve. Les Cuves de Fauve is a microbrewery, you can look at those gorgeous and magnificent brewing vats behind the counter. You will also get a beer bar inspired by Anglo-Saxon brewpubs.
On the beer menu, there are 16 draft beers that are freshly produced on the spot, as well as permanent references, seasonal brews, and exclusive collaborations. But sometimes you might get only 15 beers because one of the taps is used for cider! The beer demi starts at €3 and goes up to €14.50 for a pint.
Address:
64 rue de Charonne
75011 Paris
BBP CANAL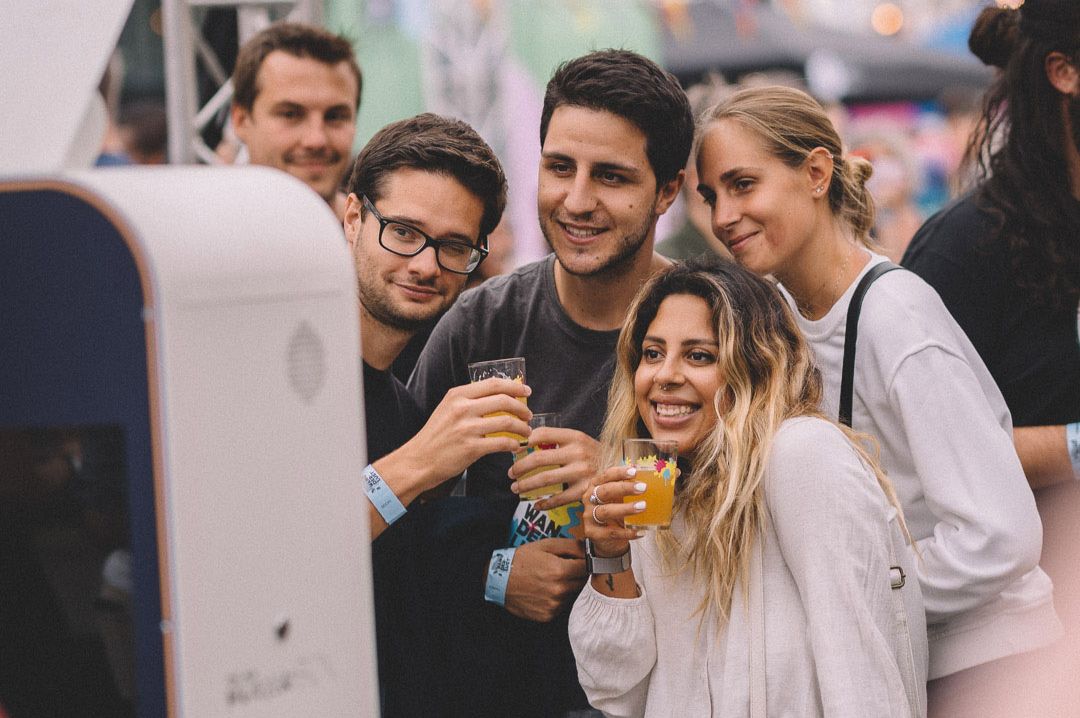 Image Source- Brussels Beer Project
Good news for fans of Brussels Beer Project Pigalle: the company has launched a second location, BBP Canal, just steps away from Canal Saint-Martin. In addition to freshly produced beers, this new establishment serves brunch every day.
Places devoted to beer are rising in the French capital, thanks to events such as Oktoberfest. This 100% craft Belgian brewery bar, BBP Canal, has a friendly environment, with comfy bench seats and pillows, a rainbow ceiling, a spacious green terrace that opens into a rather peaceful street, and a superb selection of beers.
You will get more than 20 types of draft beers, including five that are accessible all year: Delta, Ipa, Grosse Bertha, Babylone, Jungle Joy, and Wunder Lager. BBP Canal has 26 beer taps, five more than BBP Pigalle. Beer enthusiasts will also find various limited-edition offerings as well as "guest" beers from all over the world. A demi costs €4.50 on average, while a pint costs €8. You can try the Black Swan, a stout as strong as a Guinness, very tasty, original, and fruity with a nice taste of blackberry.
Address:
47 bis rue Bichat
75010 Paris
BREWDOG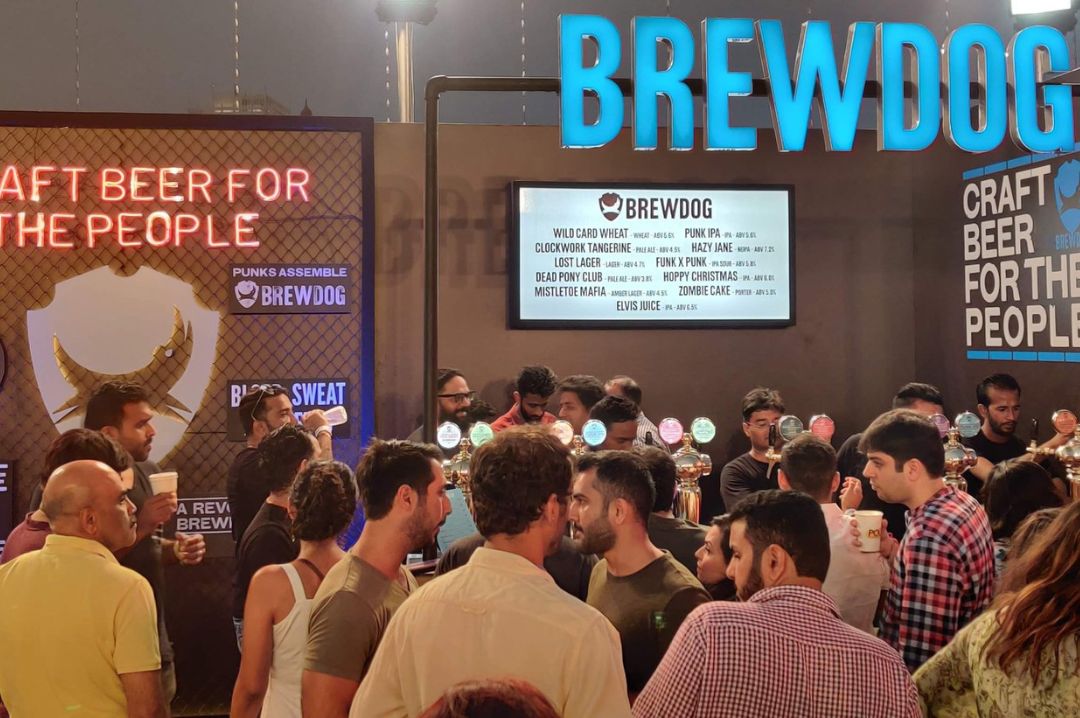 Image Source- Brewdog
BrewDog is a new beer pub on Mararis street de Thorigny for all craft and Scottish beer enthusiasts! The ideal place to unwind with friends or coworkers during the Oktoberfest weekend.
Want to get the taste of good Scottish beer? Let's go to BrewDog, a brand-new brewery in the Marais near the Musée Carnavalet and Place de Thorigny. A really pleasant pub-like setting that continues to thrill lovers of hopped drinks. You will get a huge selection of beers on the menu, with no less than 22 different types of draught beers. And among them are house brands like Headliner and Amplified, as well as options from other breweries.
Address:
1 PL. DE THORIGNY
75003 PARIS, FRANCE
La Fine Mousse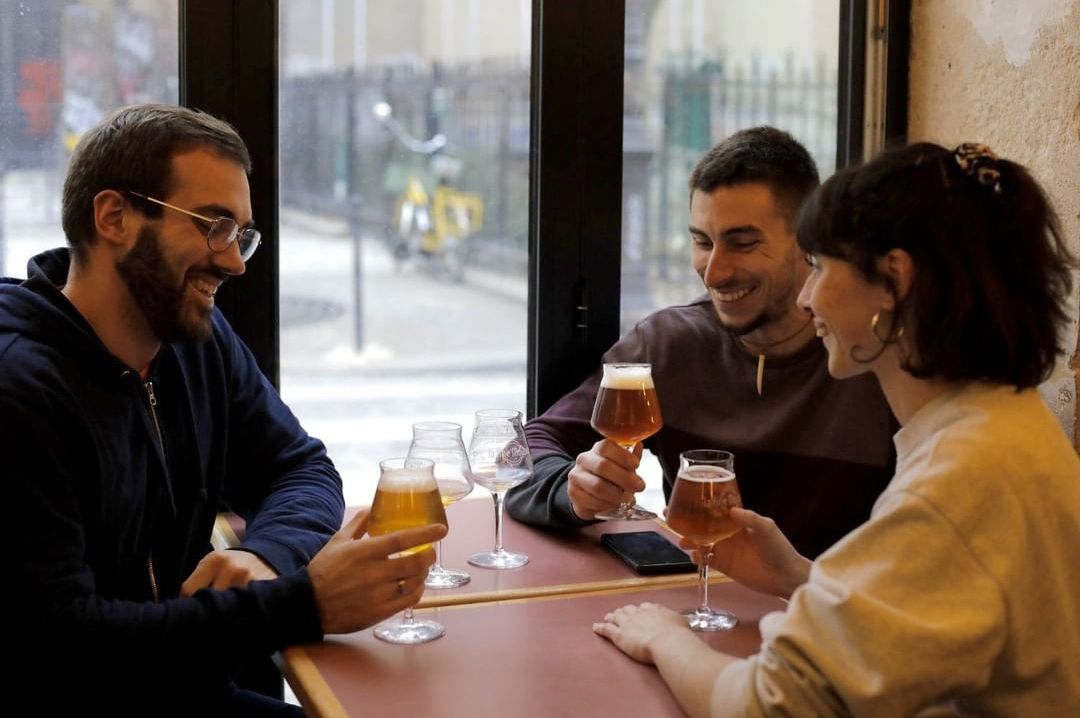 Image Source- La Fine Mousse
We couldn't make a list of the best beer bars in Paris you can visit to celebrate Oktoberfest without including La Fine Mousse. This restaurant was formed by four beer enthusiasts and is ideal for a night of fantastic beer and food.
You may taste crafty and traditional beer in two ways at this unique establishment: either try some innovative foods in their restaurant, paired with fantastic beers that complement every dish or you can also select from over a hundred beers, bottled or draught, in their bar on the other side of the street.
Address:
6 avenue Jean Aicard
75011 Paris
Written by Aparna Dutta, Beverage Trade Network