"Tastings are the best "souvenirs" that you can take from France" - Jasmina Urosevic
Paris Wine Cup Judge Jasmina shares her vision for the wine world and elaborates on her game changing role in the industry!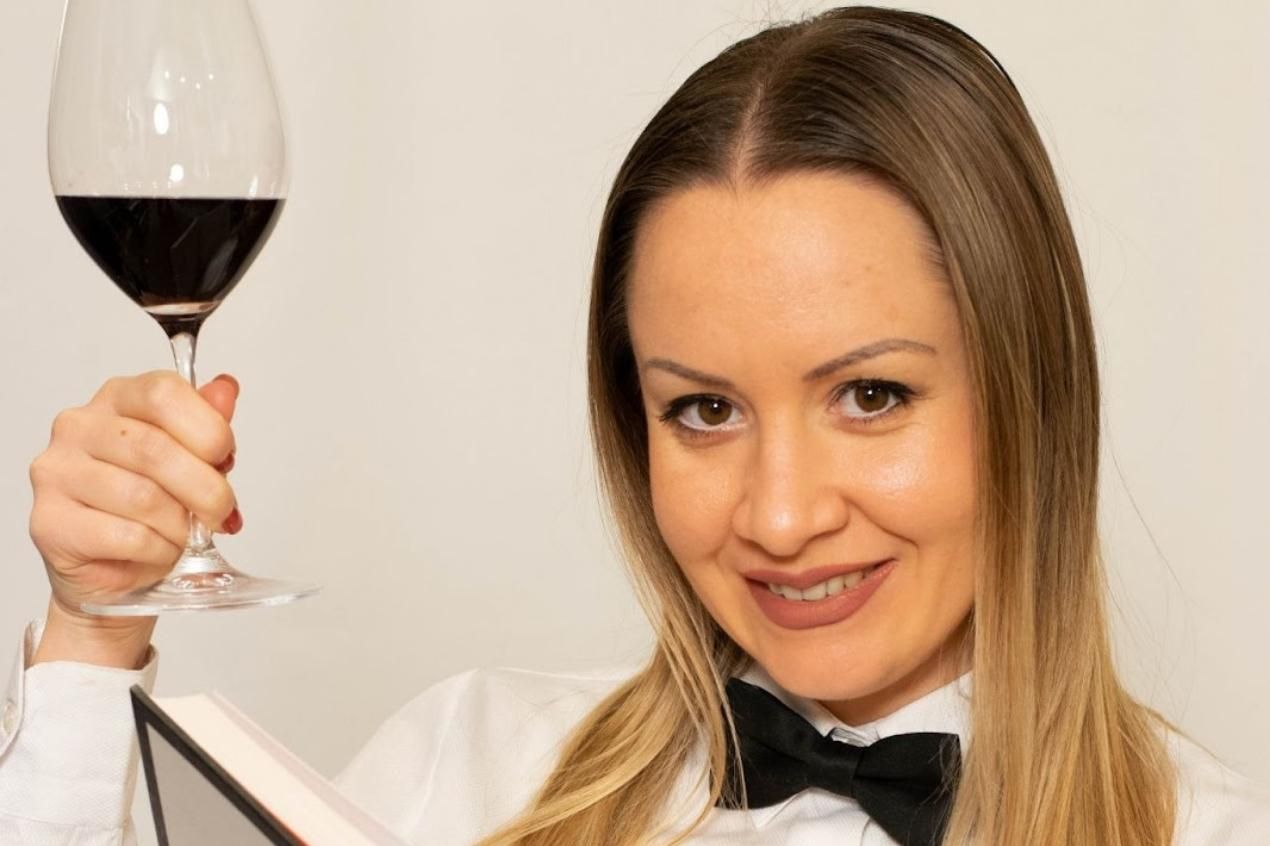 Can you please introduce yourself to the audience?
Hello, my name is Jasmina. I am a certified sommelier and a digital creator living in Paris.
What does a typical day in your life look like?
I am about to launch the project Wine with Jasmina, so I am preparing wine animations and tastings in Paris. Regularly, I write articles for my future blog and create infographics for my Instagram page. Part of my job is discovering new wines, so I often travel to one of the wine regions in France. And finally, I like to finish my day with a glass of wine with friends.
How do you stay up to date with industry trends and new launches?
I read wine books and magazines such as La Revue du vin de France and Terre de Vins. Also, living in Paris allows me to taste different wines at numerous wine fairs and events, such as Wine Paris, Le Grand Tasting Paris, or an even bigger one called Prowein in Germany. These events are perfect for connecting with people with the same passion and exchanging directly with producers. Lastly, I love going to wine bars such as Coup d'œil, Terra bar à vin to taste different wine styles and chat with sommeliers.
What trend are you currently excited about?
There are more and more winemakers that are moving to biodynamic viticulture. I like to taste those wines with a pure expression of terror. This approach is based on the philosophy that a vineyard is a whole living organism. Nowadays, I think maintaining harmony between man and nature is essential.
Also, there is a trend of going digital to learn about enology. Different Instagram pages are talking about wine, and via the platform Airbnb experience, it is possible to organize online tastings with a professional sommelier.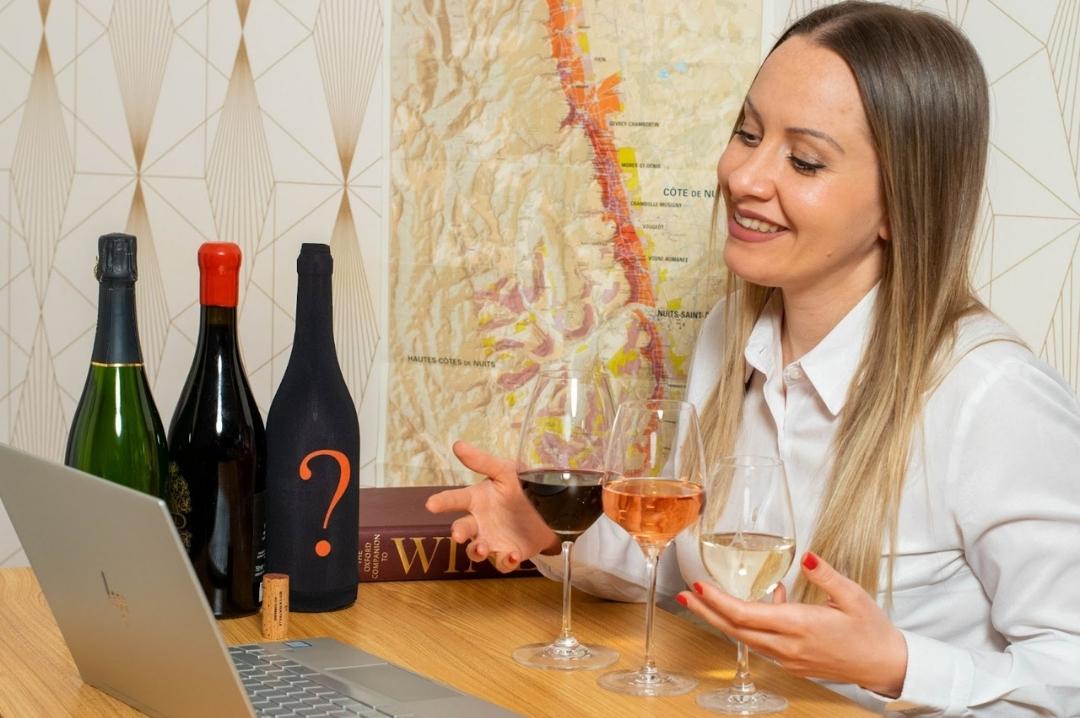 What wine myth would you like to bust?
Wine myth: Only the best wines have great "legs."
Many think the "legs" that remain inside the glass after a swirl indicate the quality of the wine. Instead, this phenomenon gives us information about the alcohol or sugar content in wines of any quality level. If you perceive a lot of legs, wines have higher alcohol, which you can detect on the palate with a burning sensation in the back of your throat. Wines rich in residual sugar can show many legs, confirmed by the sweet taste on the palate.
What is a lesser known fact about wine that you want everybody to know?
We can produce white wines with red wine grapes. How is that possible? The color comes from grape skins and not from grape flesh. There is no color extraction if we press red grapes very gently and if fermentation is done without skin contact. A typical example is the region of Champagne, where two red grapes (Pinot Noir and Pinot Meunier) are used to produce Champagne, together with Chardonnay, as the only white grape variety.
Advice to budding sommeliers?
Stay humble, keep tasting different wine styles, and share your opinion with colleagues and friends.
The blind tasting will help you upgrade your palate and naturally stay concentrated to describe wine without being guided by region or producer. Finally, visiting wine regions regularly and talking to winemakers is essential to obtain all information you will use in a conversation with clients.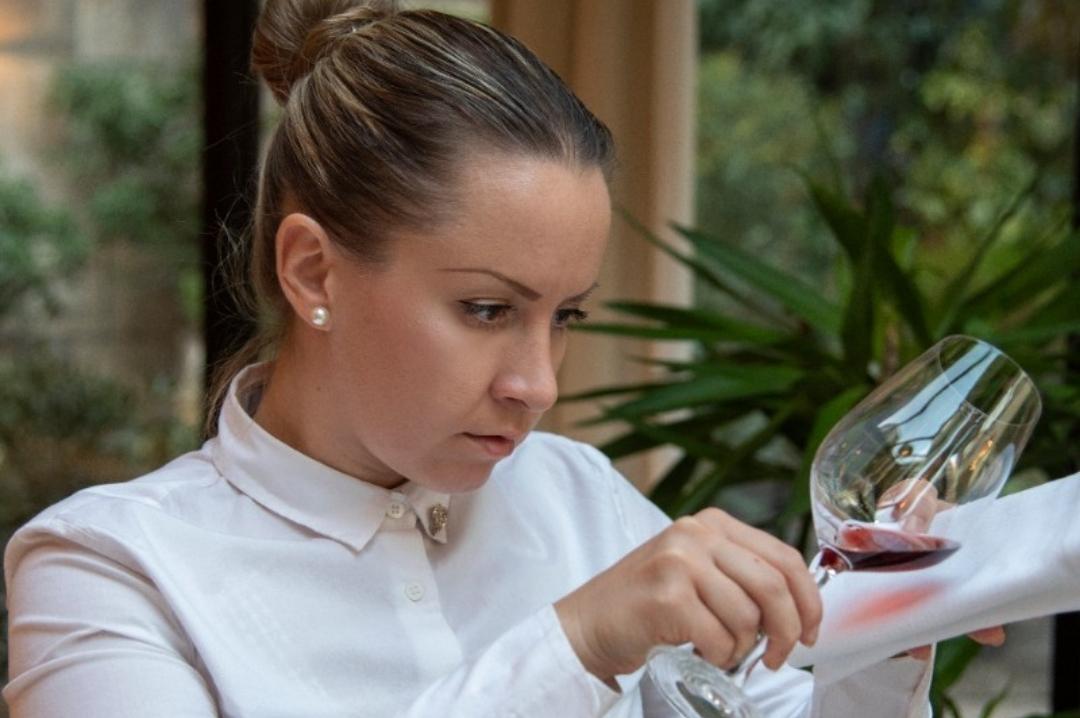 What are you drinking right now?
It is cold outside, so I am inspired to drink a good red wine. Last week I tasted fantastic wine from the biodynamic Domaine Montirius (Le Clos 2016) from the appellation Vacqueyras in the Rhône Valley.
Excellent wine with notes of black fruits, licorice, and garrigue. The tannins were silky, and the wine had a long finish. Elegance and freshness! You need to discover!
What is Wine with Jasmina?
Wine is my big passion, so this project is about sharing my knowledge with people ready to learn about wine. I have created Instagram Wine with Jasmina, where I share infographics and wines to discover. Do not hesitate to follow me :)
I will start in January 2023 with wine tastings for tourists but also for "amateurs" of wine living in Paris.
I want to break all people's barriers about wine and to provide a great time discovering French wine regions. I will organize tastings in fantastic boutique hotels in Paris. I think that those courses are the best "souvenirs" that you can take from France.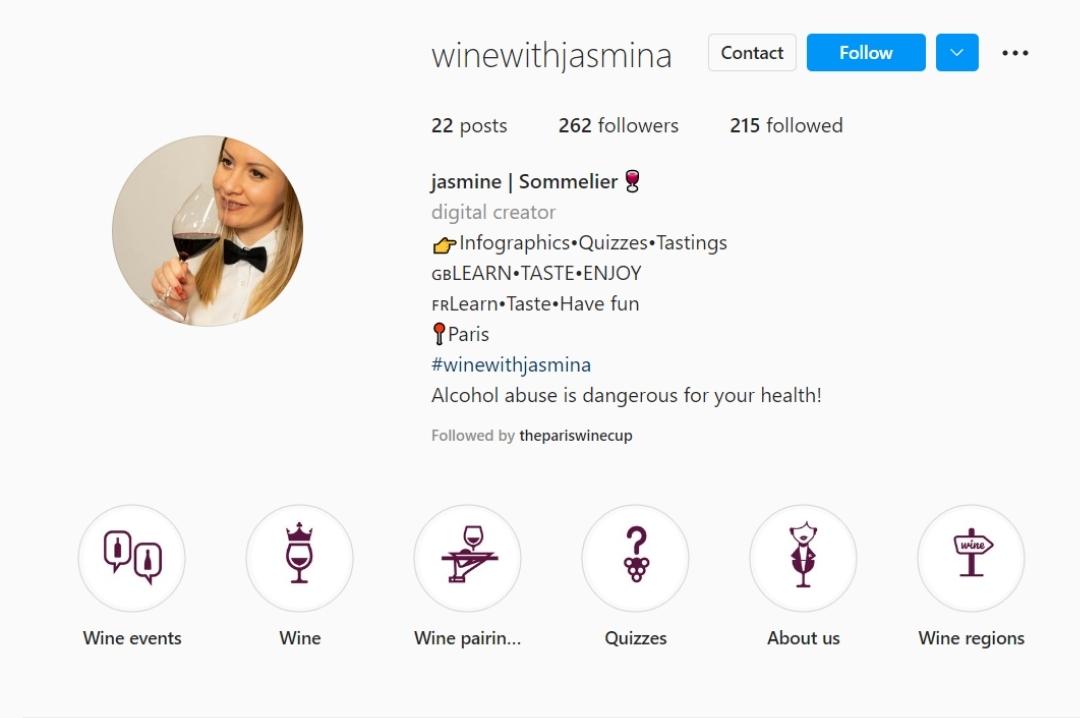 Interview by Stuti Khetan, Beverage Trade Network