Paris Wine Girl aims for sustainability, interdisciplinary education and experimentation with wine
Emily Lester transmits her love for wine online and supports the growth of wine-related businesses by leading them to create a voice, brand identity, and stories!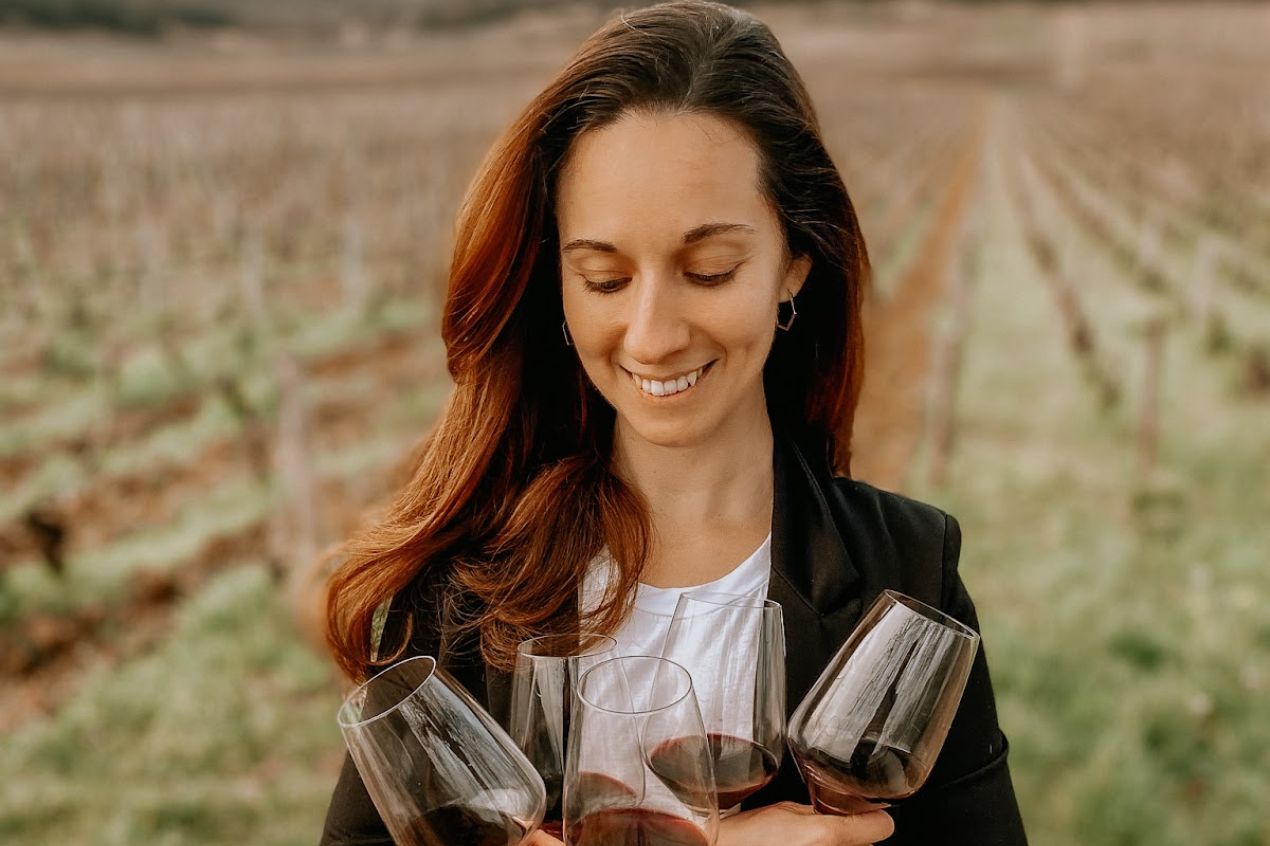 Can you please introduce yourself to the audience?
My name is Emily Lester. I am an American wine journalist, communications specialist and certified sommelier living in France.
What does a typical day in your life look like?
My job is very diverse, so depending on the day I could be writing, editing photos or videos, visiting vineyards, cellars, or traveling with clients. You could say that I have many different roles.
What I like most about my job is the cross-cultural aspects. Perhaps because of my major, anthropology, but I continue to learn about myself through my work. It's a great feeling to be able to use two languages in my job and act as a liaison between the United States and France in the wine industry. I get to utilize my creativity while working across several time zones.
How do you stay up to date with new launches and trends in the wine industry?
I believe that it is crucial to visit producers and vineyards. It is the best way to learn about new releases. I also read French and English publications so that I can have a more comprehensive understanding of what is happening in the industry.
What trend are you currently excited about?
What could be more important than the topic of "sustainability?" This is unquestionably the most essential topic and discussion in our industry. Alternative container types, such as tetra packs, or how producers adapt to climate change in their vineyards are examples. By working in the French wine industry, I am able to connect with French organizations who are experimenting with cultivation of rare grapes to adapt to climate change and preserve regional heritage. This is a topic that I am very passionate about and believe in.
What led you to the current position you hold in your career?
It is true that I have established a niche for myself in wine. This wasn't on purpose, but my career took off because of my technical background and wine education. Before starting work as a sommelier in Paris, I earned my advanced WSET and French Wine Scholar certifications. In the wine business, I freelance using my wine knowledge, sommelier experience, communication and digital skills.
What social media myth would you like to bust?
The lack of strategy is the most significant flaw in social media for businesses or individuals looking to use it as a revenue generator. Before creating material, it's critical that you have clear company goals. You can't create movement in the body without a brain or nervous system. Social media is an extension of a content marketing system, and it needs a driver and strategy to function properly.
What wine myth would you like to bust?
Heavier bottles of wine aren't automatically superior, and I would urge industry professionals and consumers to contemplate the environmental cost this has.
What has your WSET journey been like so far?
The WSET certifications provide an essential foundation for wine professionals in any number of roles, including marketing, sales or accounting. Having at least a level 1 certification is important, as it provides the necessary vocabulary and fundamental understanding of the topic. I am grateful to have gone through 3 and The Wine Scholar Guild programs. However, with that said, I do believe that my hands-on experience has given me a lot to complement my academic studies. I would be unable to establish the relationships and execute the tasks at the level I desire if I didn't have access to it.
Advice to budding sommeliers?
Academic Pro Tip:
A reference notebook of the producers you've tried, as well as the most well-known winemakers in each major region. This can come in handy more often than you may think while working professionally especially in a Sommelier role. This was not covered in the WSET programs.
What are you drinking right now?
I'm currently in the USA for a month, and I want to make the most of it by trying as many American wines as possible. The 2016 Wild Type Riesling from Columbia Valley in Washington State is my favorite so far. It's made by a former Seattle sommelier who turned winemaker. You might be able to read about their story on pariswinegirl.fr soon . . .
Interview by Stuti Khetan, Beverage Trade Network