Nicolas Fouilleroux on the endless exploration of wine
Musician and sommelier Nicolas talks about the importance of WSET for budding sommeliers, his life as a freelance consultant and more!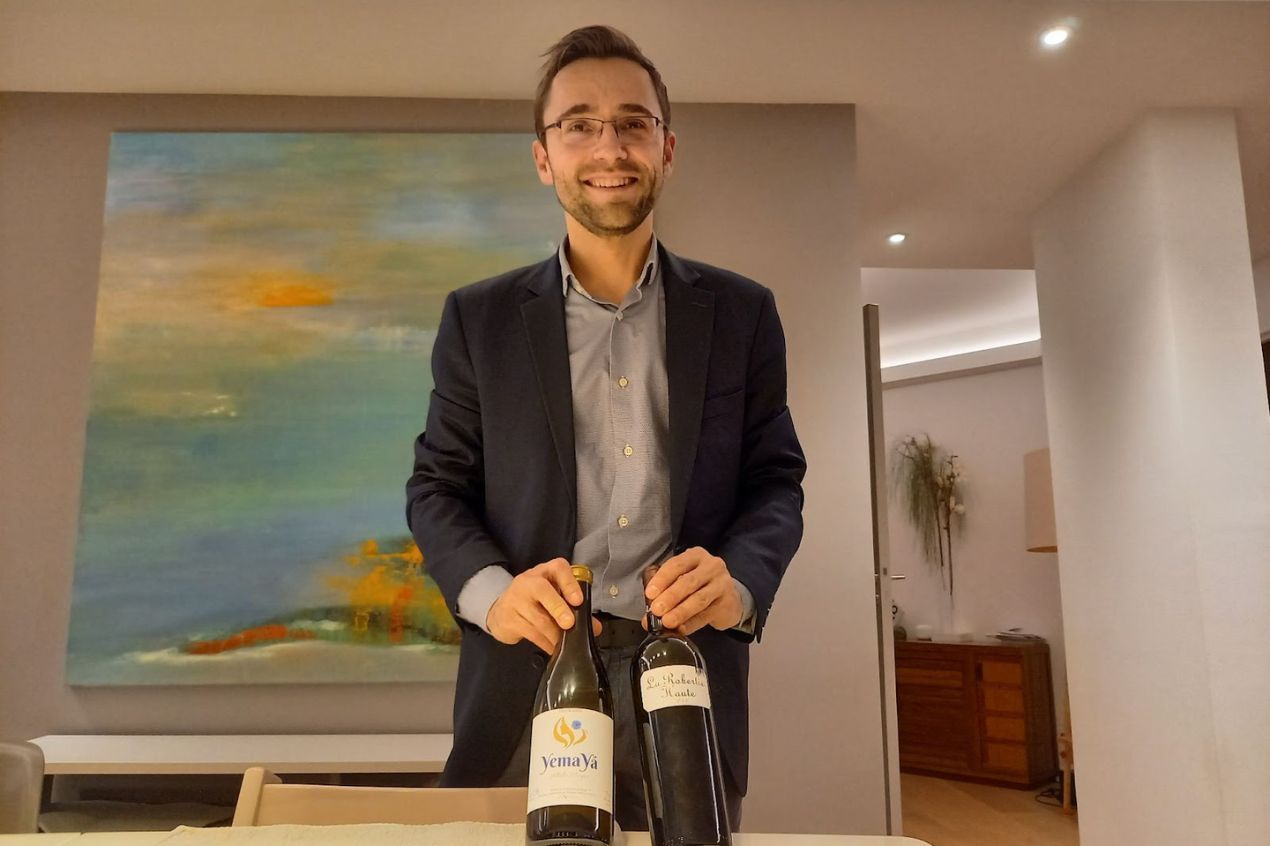 Could you please introduce yourself to the audience?
My name is Nicolas Fouilleroux, and I'm originally from Paris. I live in Beaune, France. After working in the music business, I moved into wine and worked at a number of positions in the wine industry before focusing on wine education and becoming a private sommelier.
What does it mean to be a Freelance Sommelier?
I'm my own boss, I suppose. I have several clients rather than work for a single organization. I curate private tastings organized for corporate customers and companies. I help importers and foreign consultants navigate wine shows by assisting them with translation, technical tasting notes and choosing wines. I develop curriculum and teach masterclasses. I am also a certified WSET educator so I teach WSET in wine schools and lead private groups in the Bourgogne region.
What does a typical day at work look like for you?
Most days, I teach a wine certification called WSET to either French or international students either in Paris or Pommard. Occasionally, though, I'll teach specific tasting skills to people in the hospitality or tourism business who are just getting started with their careers.
Depending on the season, I might be helping buyers or working with corporations to organize a tasting event.
What do you look for in a wine?
I want a wine that will stick with me. It can have any number of flavors or characteristics, as long as it all comes together nicely and leaves a good impression in the end.
How do you stay up to date with new launches and trends in the wine industry?
I'm frequently in correspondence with other wine producers, both domestically and internationally. I also keep up with current events in the wine industry by reading various trade publications. Constantly learning is essential to success in this field.
What wine trend are you currently excited about?
The resurgence of forgotten grape varieties in France, Spain, and other countries is a response to climate change that restores diversity in the vineyards. I am promoting these wines through Rencontres des Cépages Modestes on social media and through a Masterclass I developed on the subject.
How has the WSET journey been for you and your career?
I had previously been exposed to some French wines through my father, and I had traveled to various locations abroad while going with musicians in my previous career.
I wanted a certification that would teach me about wines from all over the world, not just France. Among the many wine education programs available, WSET is deemed one of the most reliable. After I completed Level 3 with ease and fascination, my passion for wine only grew. With a new position in an international retail shop in Paris came encouragement to further my studies by taking on WSET Level 4.
After I completed my Level 4, I began teaching future French wine professionals about foreign wines. Because of this new interest, I decided to take the certification to become a certified wine educator for the WSET. This put me in a specific niche in France, as few educators have all of these certifications. This was really beneficial to me because it allowed me to provide a variety of services during the pandemic. It also inspired me to keep my mind and taste open, and it motivated me to begin the Master of Wine Journey in 2018.
Any advice for budding sommeliers?
Keep an open mind and palate, be ready to be challenged any day by something unexpected in wine. Remember that terroir not only impacts the land, but the people who work it as well. Therefore, you can't make broad statements about an appellation or wine-producing village because each winemaker's personality is reflected in their final wine.
What are you drinking right now?
Alas, I'm currently on the road and Seattle is one of my scheduled stops. As a result, I'm sampling as many Washington State wines as possible, knowing how few of them are exported. The most impressive wine yet was Wild Type Riesling 2016 from Columbia Valley. Syncline 2020 Subduction red was also intriguing.
Interview by Stuti Khetan, Beverage Trade Network